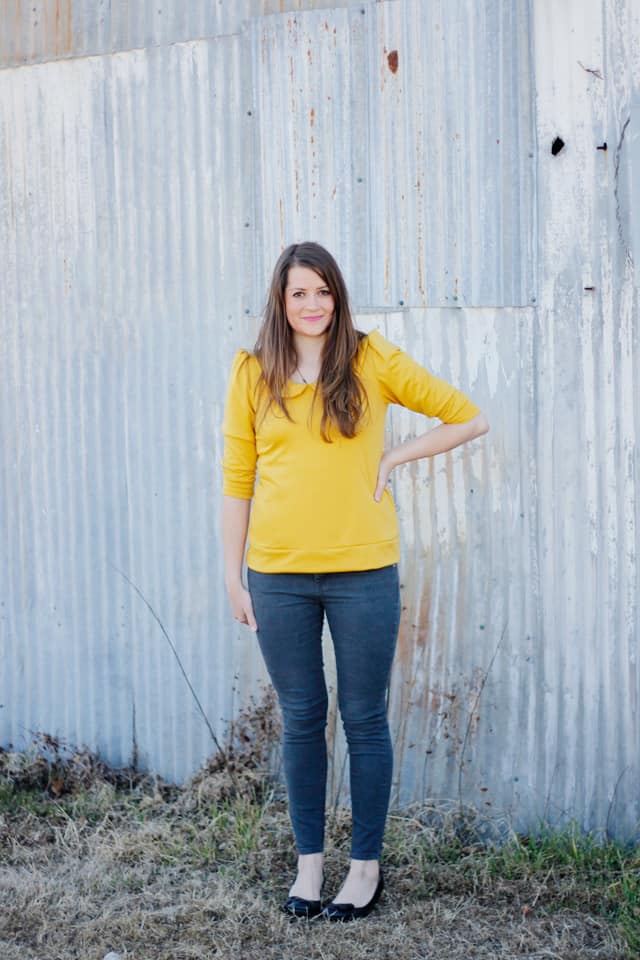 I'm excited to share all of my Just Add Jeans Tops! This is the first…the Parisian Top! This is super cute. Puffed sleeves, a peter pan collar, and a band at the hem. I love that this top feels a little more sophisticated and dressy to me. I think I could wear it to a semi-formal event, but most likely I'll just wear it on days I want to feel put-together.
This is mustard yellow ponte from Girl Charlee. It's super nice, highly recommended. Get yourself some ponte!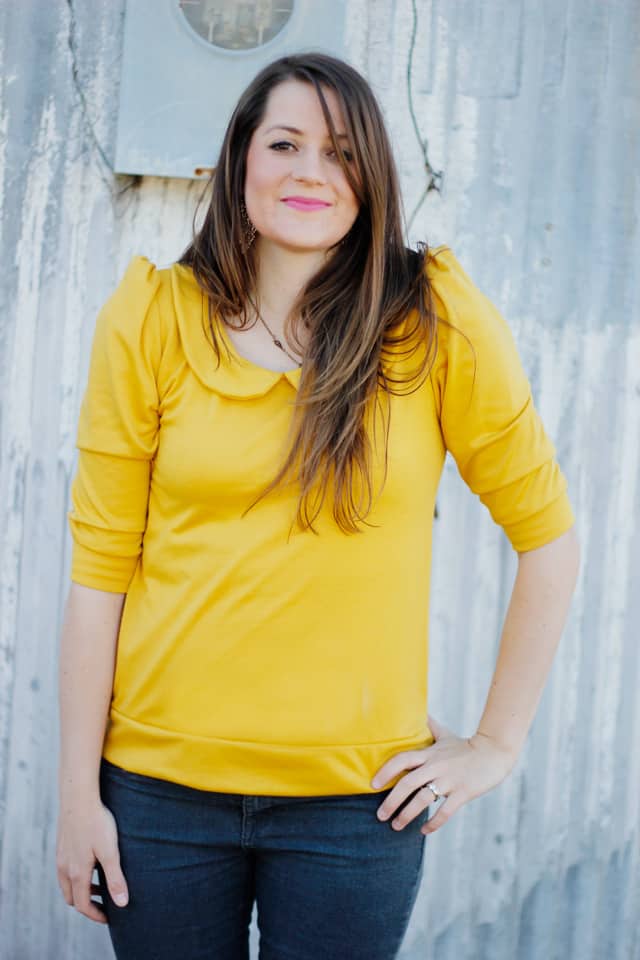 One of the cool parts about being in Pattern Anthology is getting to know the backstory to designs like this one! When Andrea was making it she was considering naming it the Librarian top. When I put it on I felt like I should take the photos in the library. It does kinda feel a little refined. I need some cat eye glasses to go with it. I love this top!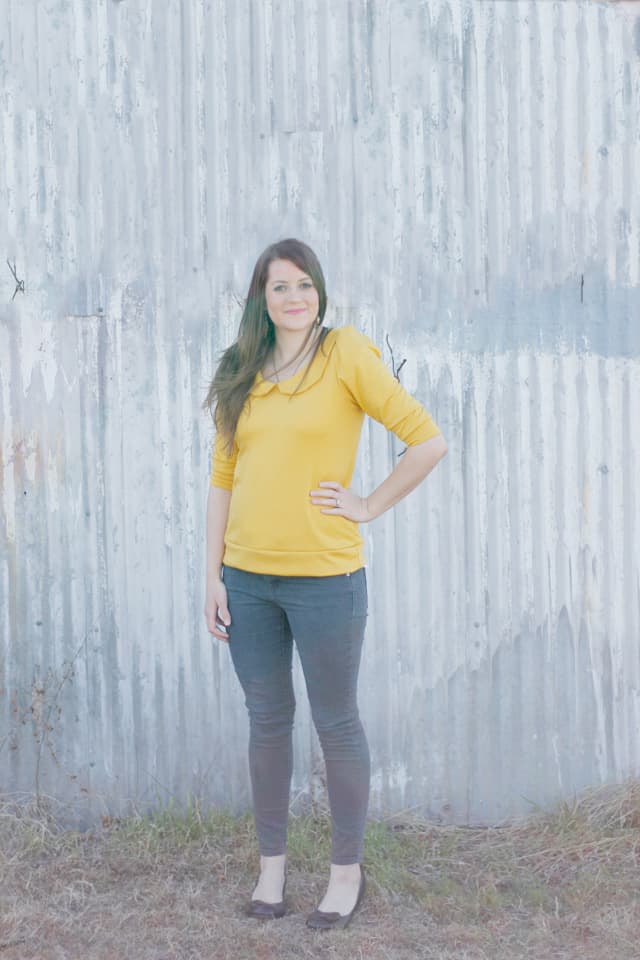 I "just added jeans" to make this outfit! Ha ha. But really, this top is easy to style! I also wore my new lion baby cub necklace from Jacaranda Designs. Sometimes I love quirky little details! Jacaranda Designs has some gorgeous stuff and they have sent us some of their jewelry to style with our outfits.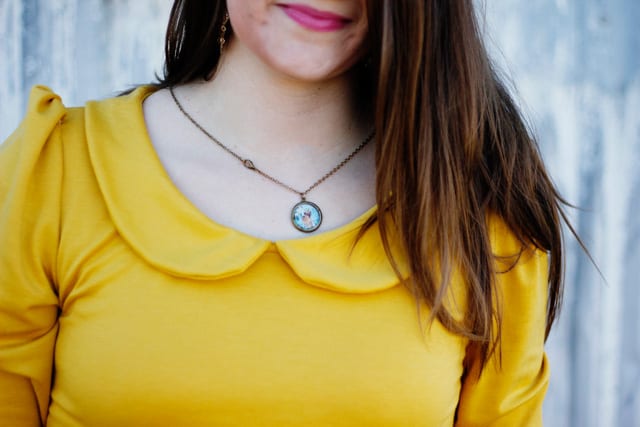 So that's my first Just Add Jeans look! I'll be sharing more soon!
Have you made any of the tops yet? Use the hashtag #justaddjeans on instagram so we can see them and feature them! If you haven't grabbed your collection yet, buy the collection here!
Check out Andrea's Daytrippers, Melissa's  City Girl and Shauna's Desert Daytripper.