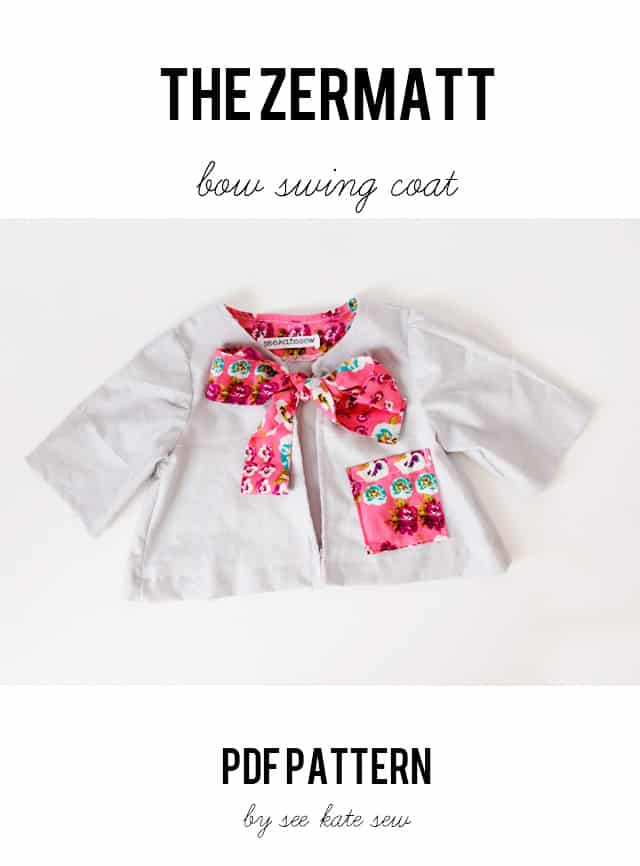 I first released the Zermatt bow swing coat as a pattern about a year ago when I found out I was having a baby girl! This is the first time she's been able to wear one, even though I made her some before she was born. They fit in the wrong seasons. I have fast growing babies so it is hard to keep up! This pattern is my contribution to the Sew Fab Bundle. This week only you can buy the Zermatt bow swing coat in the sew fab bundle where you'll get 25 other patterns, too! WHAT A STEAL! Seriously, like a dollar per pattern. Buy the sew fab bundle here. It's only available for like 2 more days.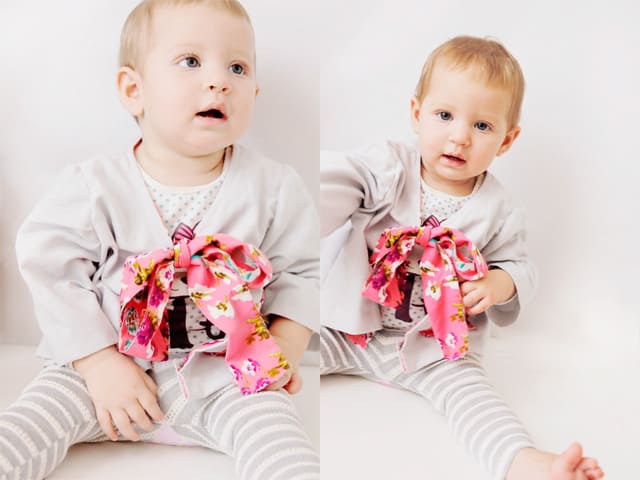 I used a target clearance dress for the facings and bow and a thin cord for the little swing coat. I love how it came out! Since the corduroy is thin it is a perfect fall weather piece. I added the pocket to this, it is not a part of the original pattern. It's just a rectangle.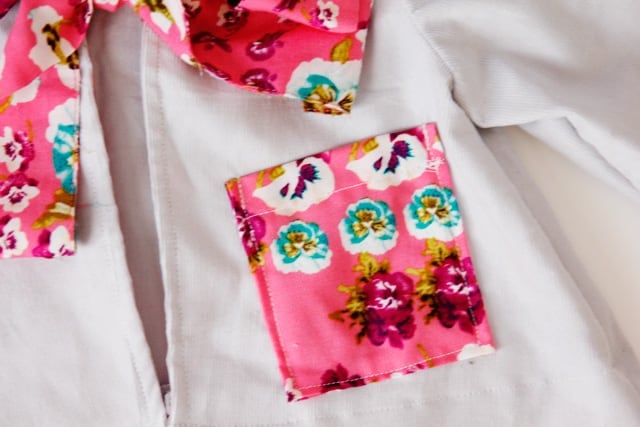 Buy the Zermatt bow swing coat in my shop for 8 bucks or purchase it as a part of the Sew Fab bundle and get 25 other awesome patterns all for $29.95!
Fabrics used in this post:
-grey cord from Joann
-pink floral from Target (clearance rack dress)