It's Friday which means another round of Project Run and Play All Stars is up at the Project Run and Play blog.
This week's challenge was to work with 2 yards of chevron fabric sent to each of us by Riley Blake. We each got to choose our color, so I chose grey. It was a little bit of an impulsive decision but I figured it would go with everything. I'm glad I chose a neutral because I changed my color palette a few times before finally deciding. This was actually the first outfit I completed, since I already had the fabric!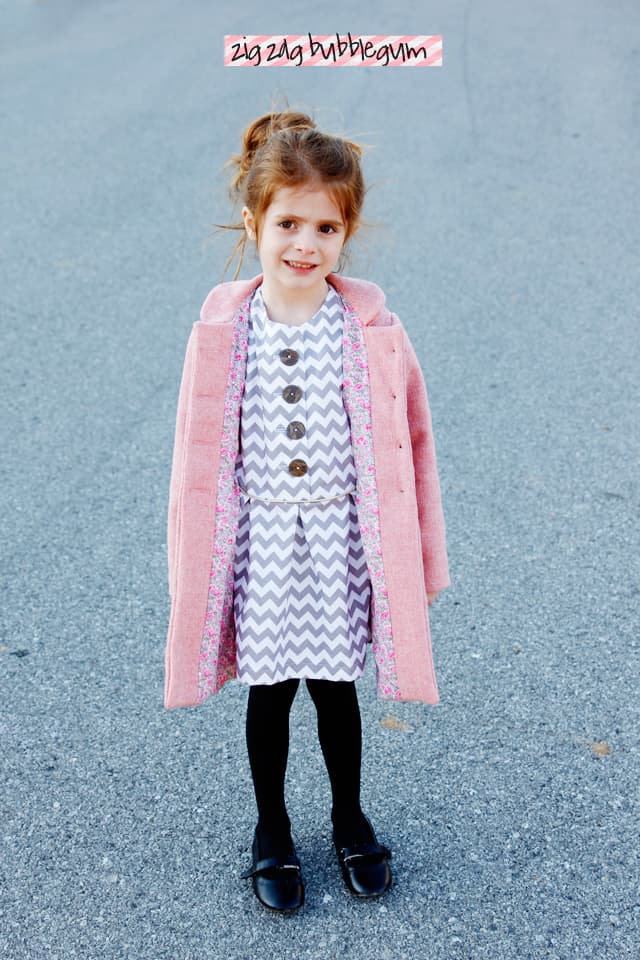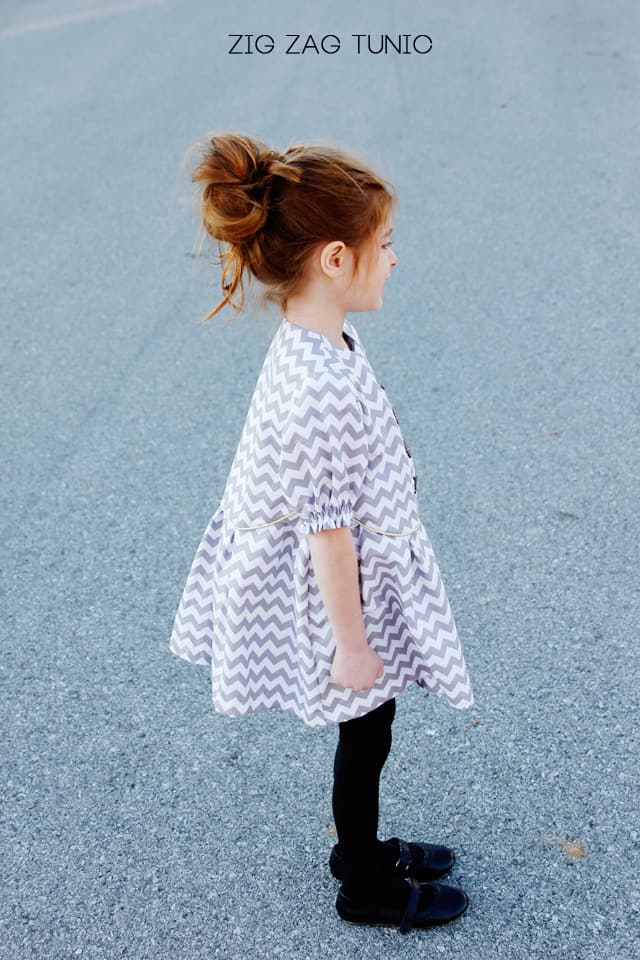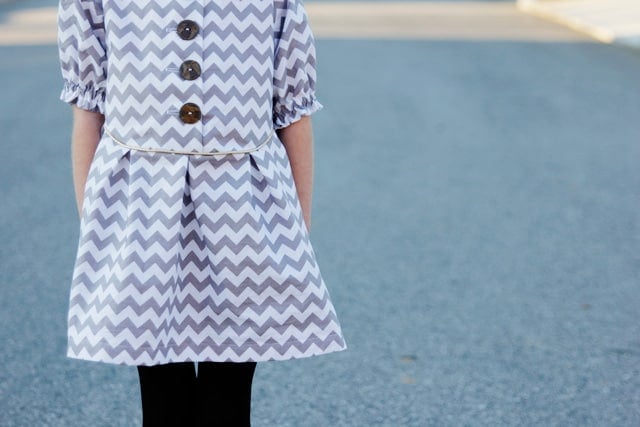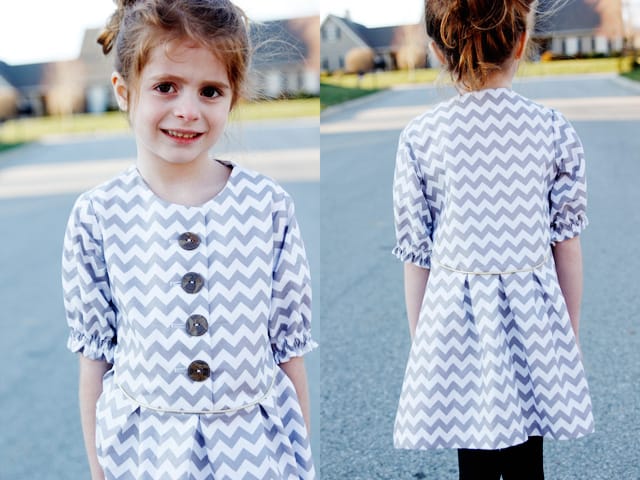 The Zig Zag Tunic Dress was the first piece I made. It's a trapeze style pleated tunic with (gold!) piping and 4 cute buttons down the front. There is a curved yoke and a skirt with plenty of room for play. The silhouette of the tunic is my favorite part. This tunic is faced and has elbow length ruffle sleeves. I'm working on the pattern for this dress-it's out for testing right now, yay!
I just love how the dress turned out. I designed it to be a little on the short side, to be worn over tights or leggings. The buttons are from my vintage stash. When I got them in a bag full of buttons from my mom, I thought they were the most hideous buttons I'd ever seen. They look like petrified wood or something. But somehow they found a place among the zig zags and gold piping and I really think they just work for this tunic! Weird how much I hated them before!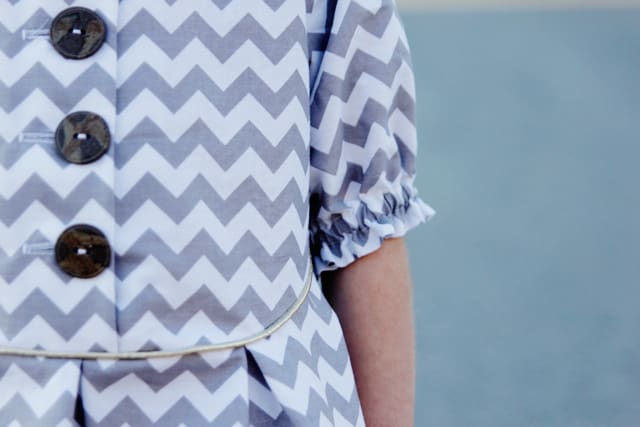 The bubblegum coats gets its name from the gorg pink wool, obviously. It was really cold when I designed this so pink wool sounded sooo nice. I didn't really have a direction for the coat when I started it, but it turned out surprisingly mod. If you've read for a while you might know that I love the sixties! The coat has a band, little gathers, two front pockets and a front button closure. It's lined with a pretty floral.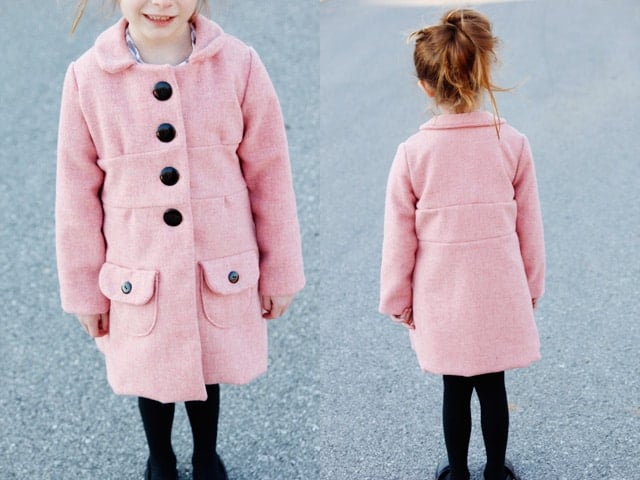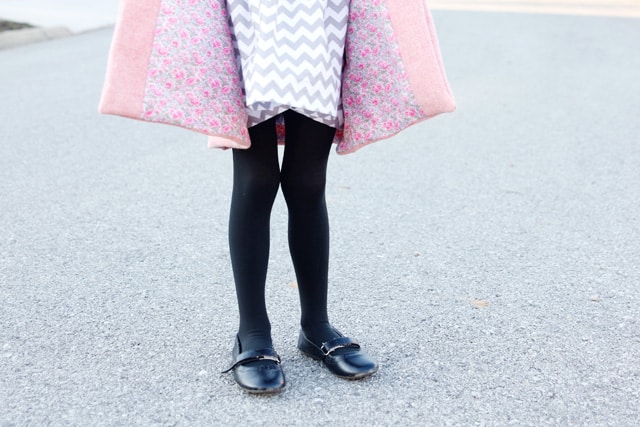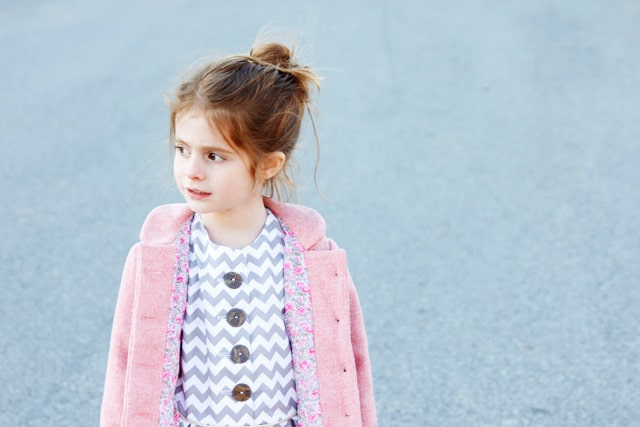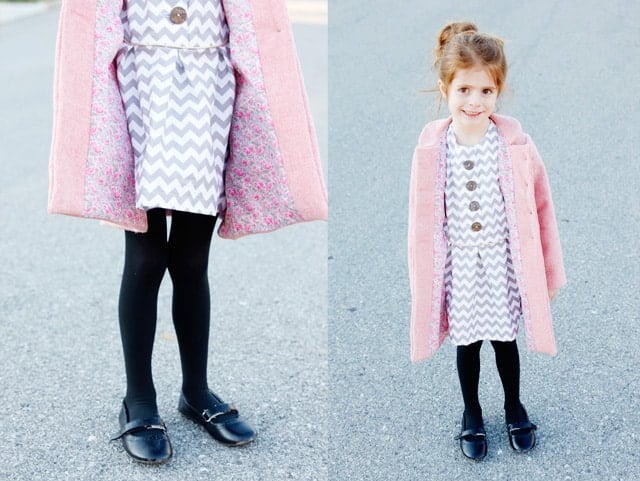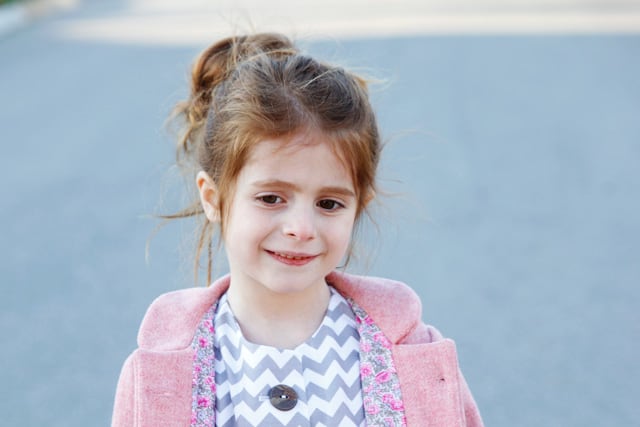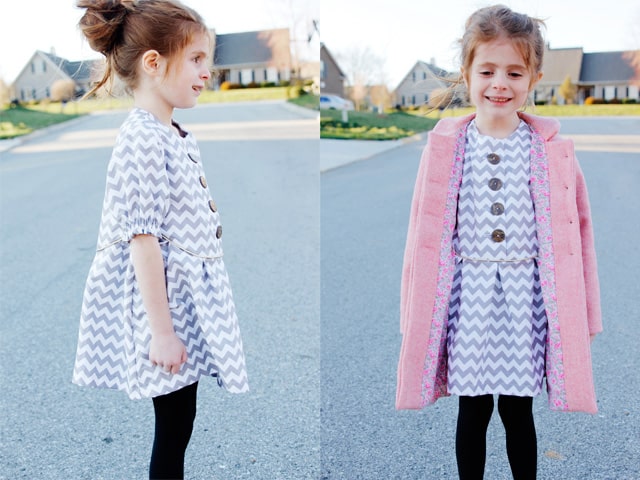 What do you think? Click HERE to go vote!