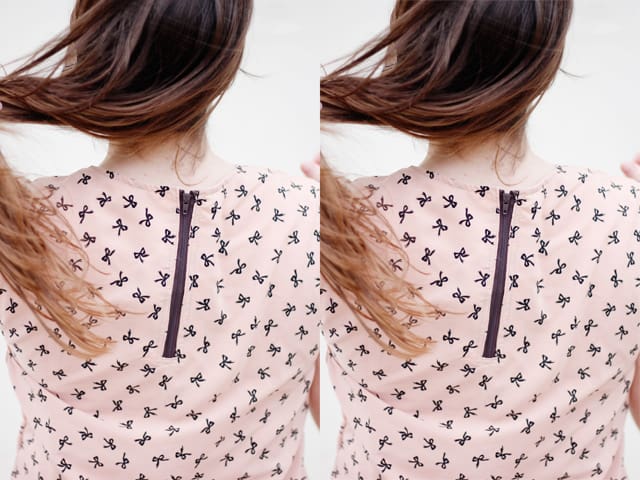 Welcome to Day 2 of ZIPPY TOP WEEKEND! Today we will be doing 3 steps
1. Sew shoulder seams (steps 1-2)
2. Finish neckline facing (steps 7-12)
3. Insert Zipper (steps 13-14)
This should take you about 20 minutes to complete! We're going out of order so that today is the hardest day and tomorrow will be super fast. So you're almost done!
Tomorrow we'll finish the top and you'll be ready to wear it on Monday! See you then.
If you missed the details of ZIPPY TOP WEEKEND, this weekend we're kicking off the Zippy Top Sewalong with 3 short days of sewing. I have broken down the Zippy Top instructions so you'll have a completed top by the end of the weekend. Buy the top here (ZIPPY for 15% off) and see Day 1 here. Use hashtag #zippytop on instagram, post to my facebook wall, or add your pictures to my flickr group.