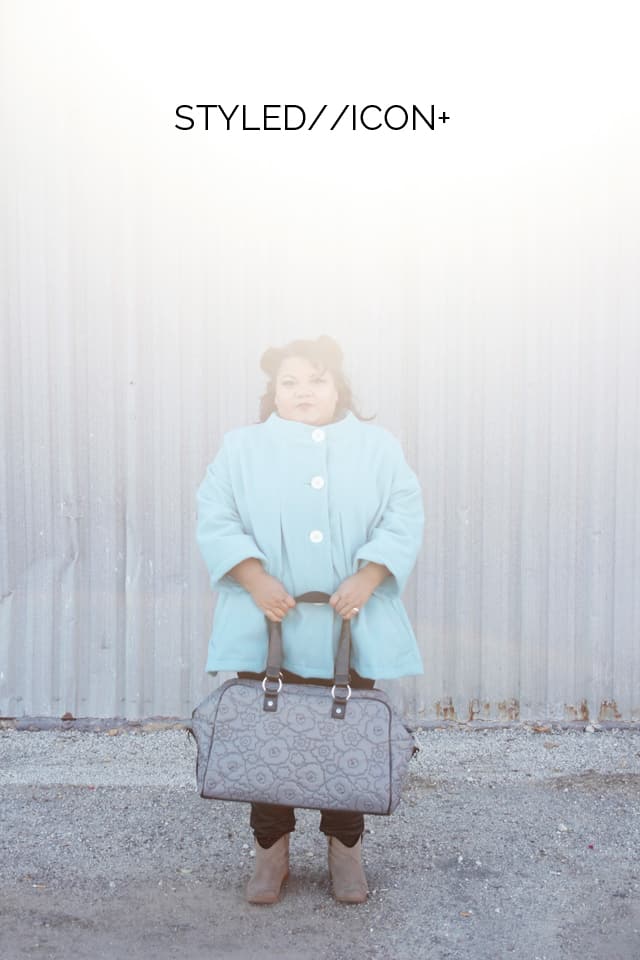 Today I'm sharing these photos of another ICON coat! to inspire you as you sew-along! It's nice to this coat on different people and I designed it to be warm and flattering for everyone! I think Cecilia is adorable in it! We styled this up with pleather leggings and booties for a nice fall/winter look. And Victory Rolls! I love it. These photos are from the same photoshoot as the Zippy Top Plus release photos, and we have more outfits coming! I'm just going to trickle them out over the next few weeks.
I picked out this powder blue wool because it reminded me of the sixties. It's lined with a black cotton.
The back of the coat has the pleat at the top, but I didn't bind the pleat down again on the bottom. So you have the option when you're sewing your coat! It just changes the way the coat hangs a bit. I also omitted the sleeve bands, those are optional as well.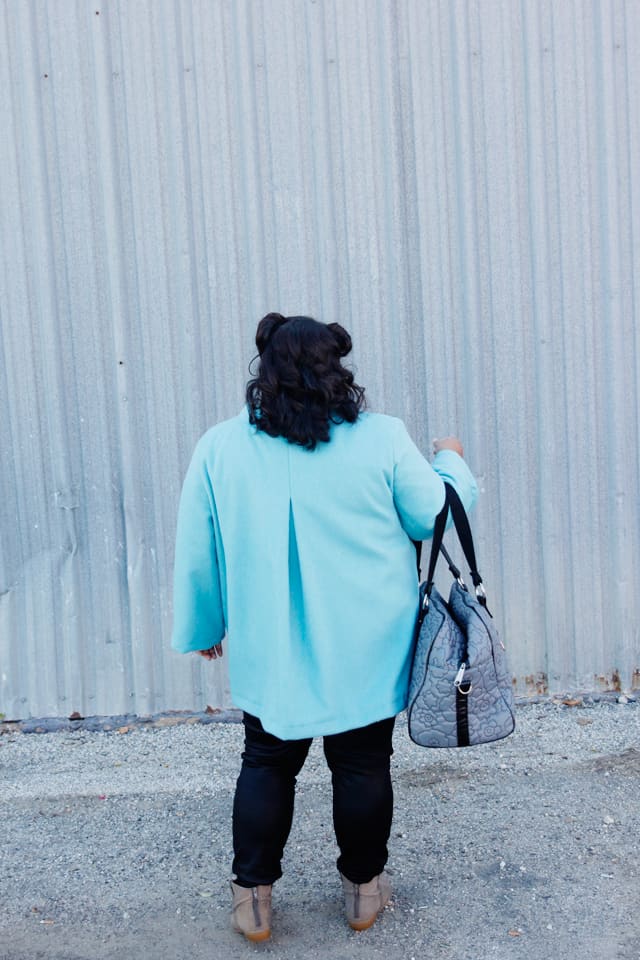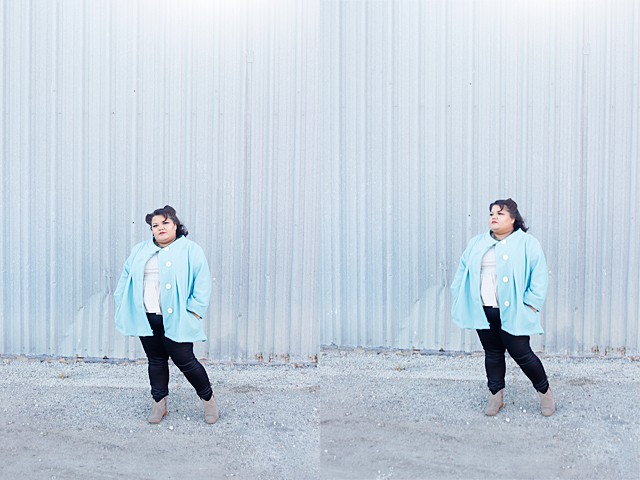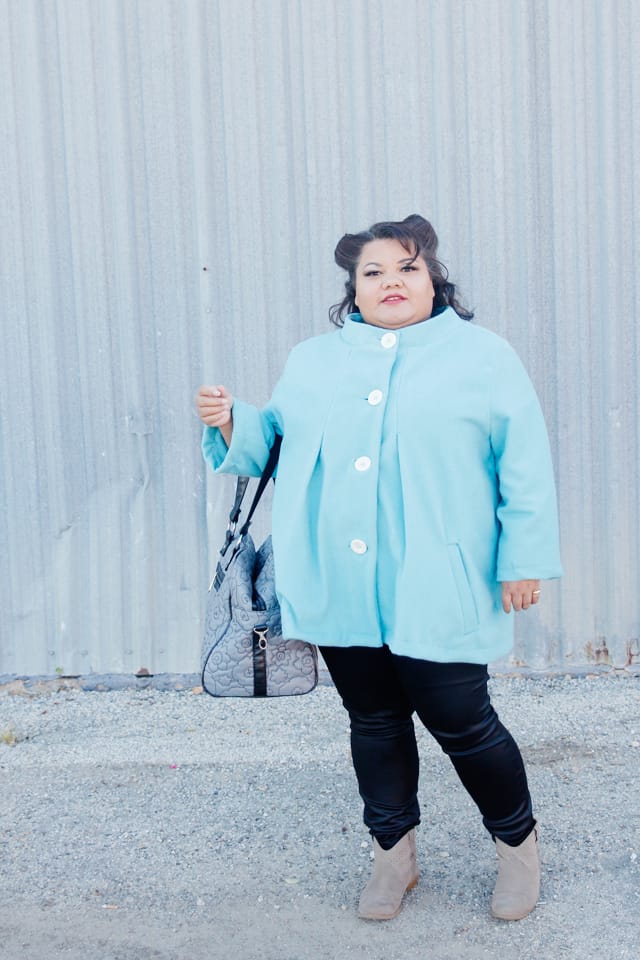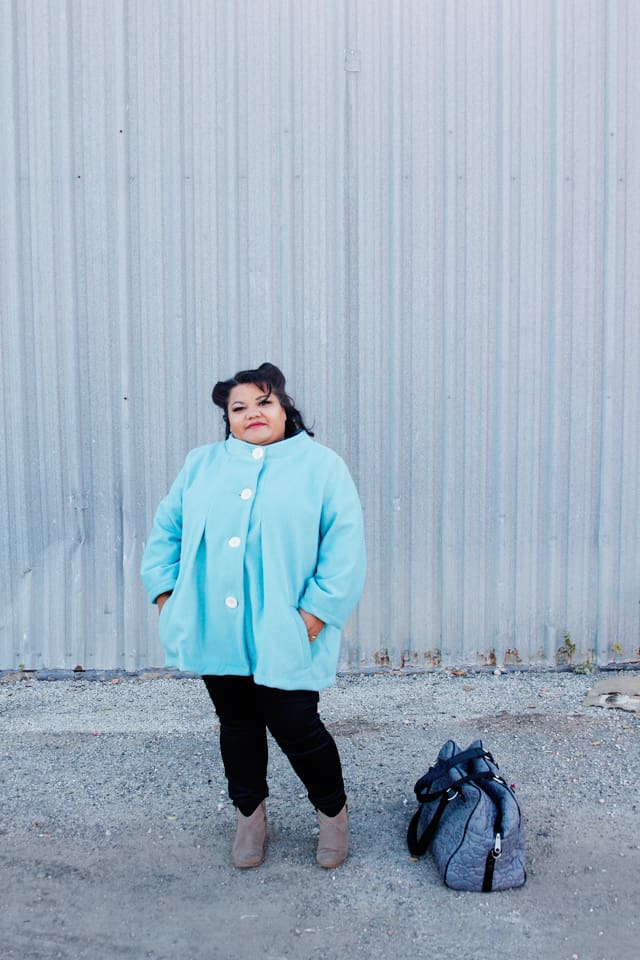 Tomorrow we're talking welt pockets – here's the tutorial!
If you need more inspiration, check out the IT GIRL lookbook for a houndstooth coat, or the coat listing for my purple coat!