clothing labels for the masses
tutorial
My most frequently asked question is about my clothing labels. Where did you get them? Did you make them?
I did make them. And it was really easy. And the price was right. You can't beat $20 for this many quality clothing labels and that's a fact!
I've also made lots of promises that I was going to tell you my secret and make a tutorial. It's only taken a few months :)
So here it is. If you are looking to brand your product to sell, or just for fun, this is a great way to start out at a low cost. Clothing labels aren't cheap. The nice woven ones usually cost at least .50 cents each, and you normally have to order a bazillion.(Total cost: half a bazillion dollars!) So this will get you started. It really is fun to add a little touch of you to each thing you make.


These labels are great because: you can print in FULL COLOR! You can use your logo, words, pictures, whatever. They are 100% washable and colorfast. Plus they look legit. Bonus: they are made in AMERICA because YOU make them.
They aren't so great because: you have to make them (it takes TIME) and you might burn your fingers with the iron. No biggie. Just be careful.
I used Spoonflower to print my fabric. But first I calculated out how big I wanted the labels to be and created a logo in Photoshop (You can use other editing software but it has to be able to size your label precisely in inches or centimeters.) Your file needs to be exact.
When you are calculating out how big the label needs to be make sure to add 1/2″ on all sides so you can iron the edges over later.
Then upload your image to Spoonflower. Choose basic repeat to make them easy to cut out later.
Order your fabric. If you want to test it you can just get a fat quarter or swatch.
When it comes, rip it open, jump for joy and revel in your new fabric with your logo all over it!


Then throw it in the washer. When it's all done, iron it flat.


Then cut out each label.


To make ironing the edges over easier, cut a thin piece of cardboard to the exact size you want your finished label to be.


Use it as a template for ironing the edges over. Iron the top and bottom over first.


Then fold the corners in on the sides and fold over the sides and press down.
Now you can sew up the edges and leave it waiting or just press it really well and let it sit until you need it. I like to put a few pins in the keep the edges straight.


Sew close to the edge, just to make sure the edges stay where you want them.


DONE!


Now go sew it onto your smashed ruffle clutch: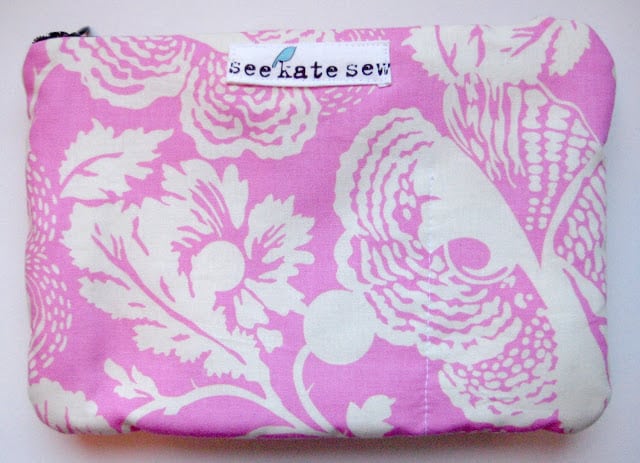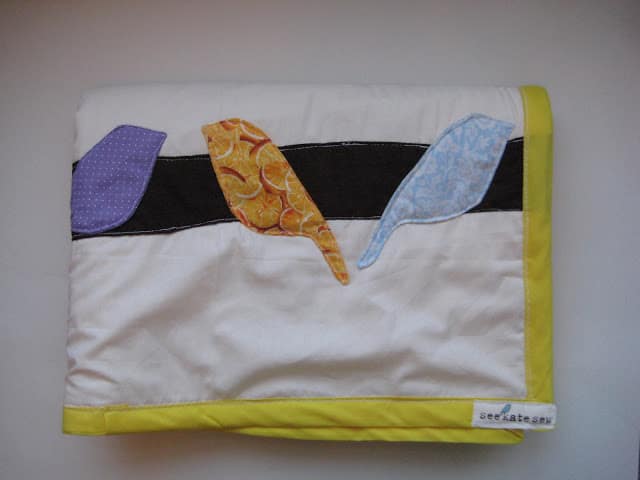 And anything else you can get your hands on!
Thanks for stopping by!
Come back tomorrow for a sponsor giveaway!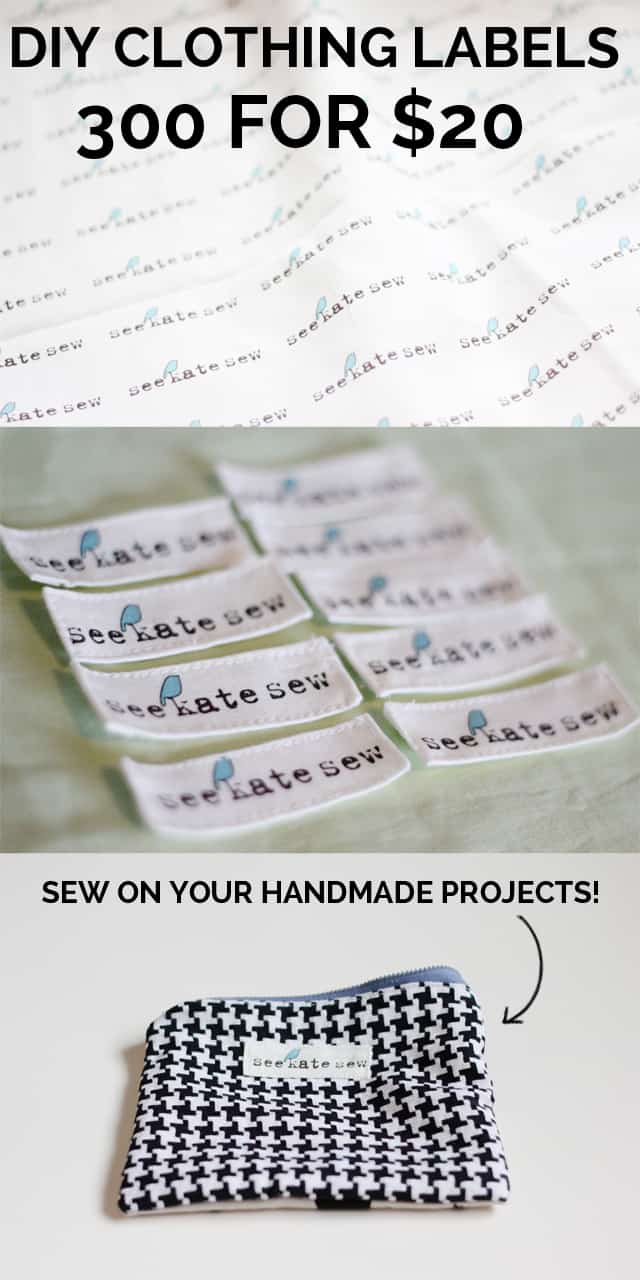 SaveSave