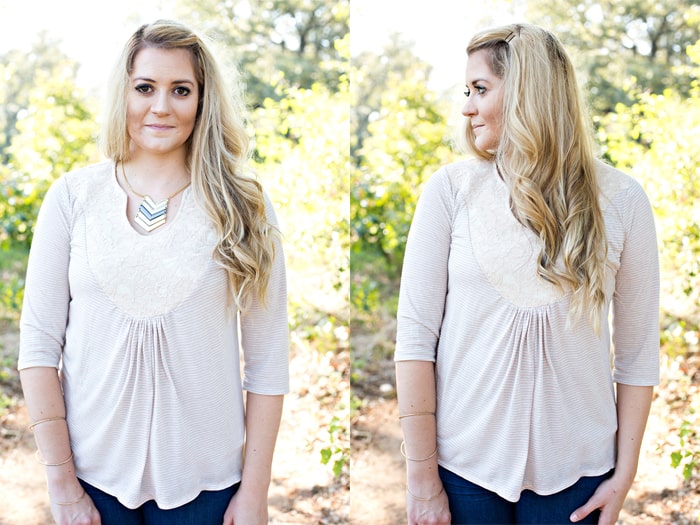 I'm continuing my week of Unbiased patterns with the Adora Top! This top is really cute- it has a front and back yoke, both are different shapes. The neckline is my favorite part, it has a large keyhole opening that is just perfect for a cute necklace.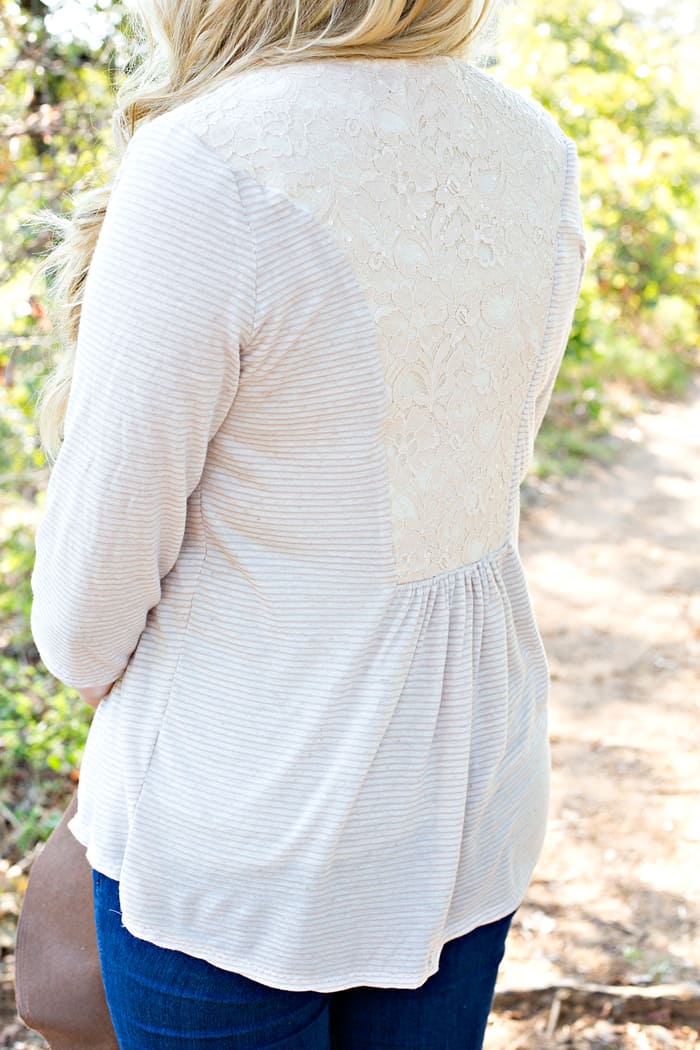 This pattern can be 100% knit or a combo of knit and woven, so I used muslin with a lace overlay for the woven parts. Lightweight knits are best for the rest of the pattern.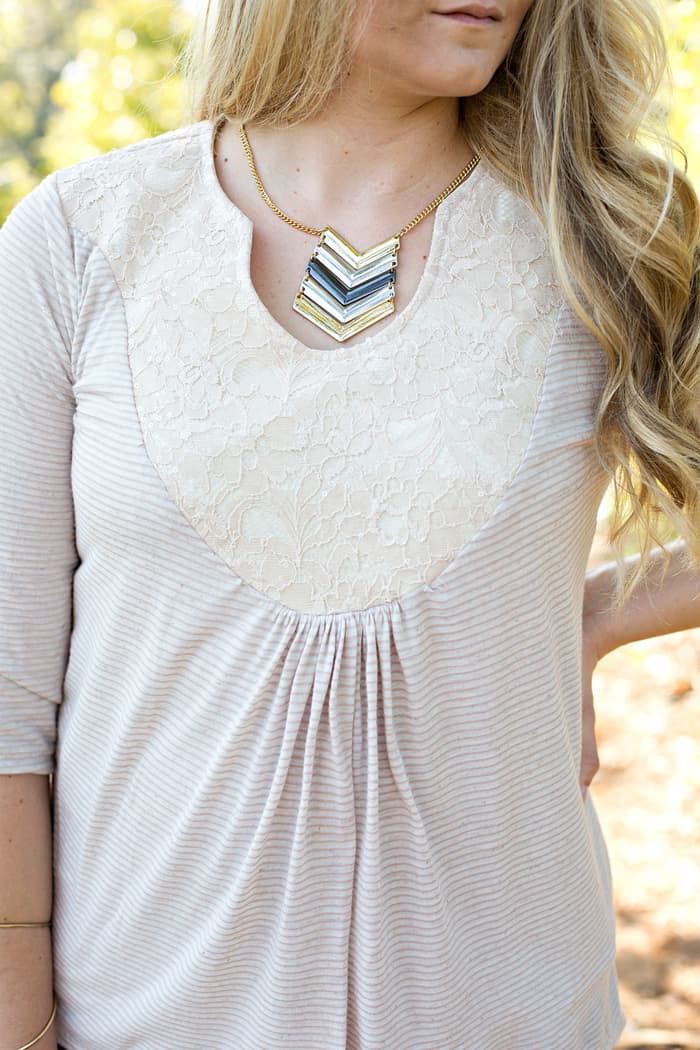 I went for a neutral pallet with this top, so I can accessorize depending on the look I want. I collected browns and golds for this outfit.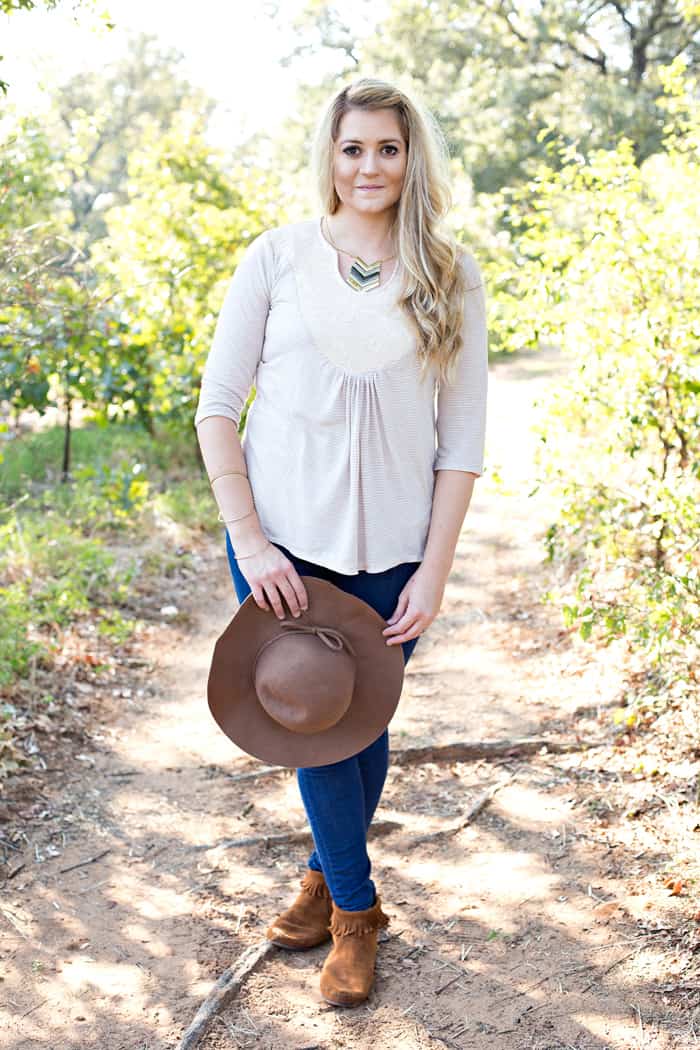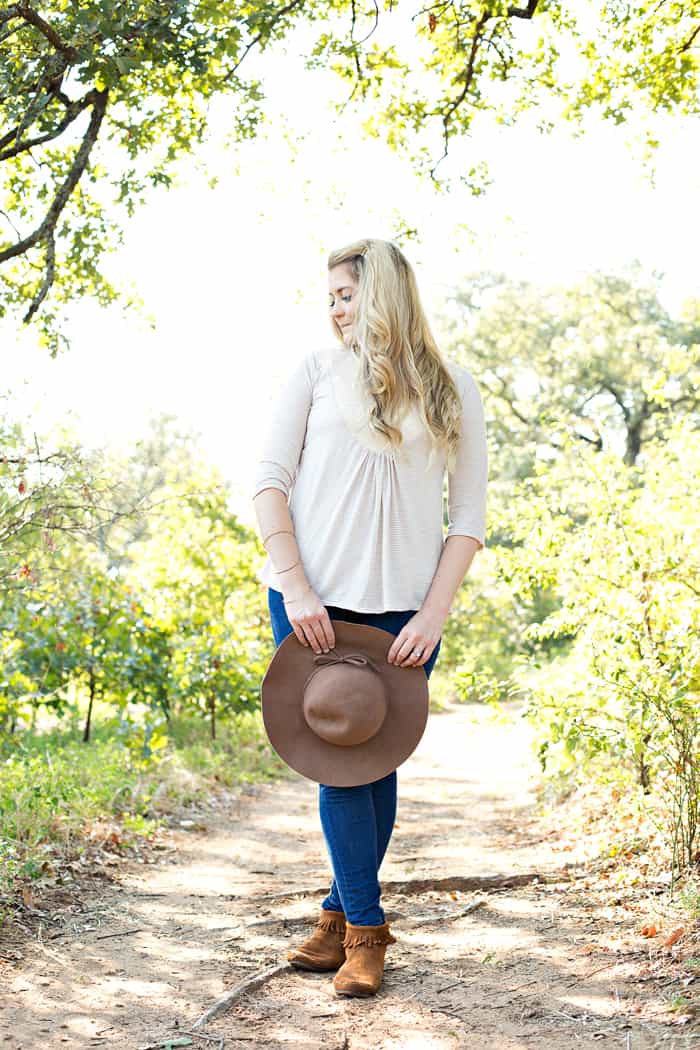 The longer sleeves will make this great for winter, too.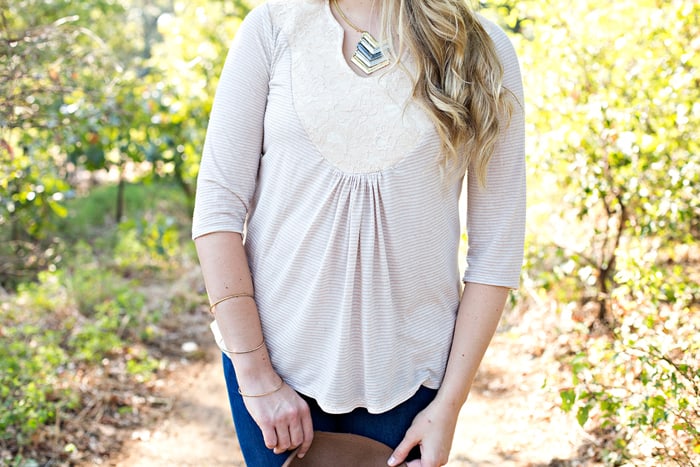 Don't forget to snag the Unbiased Collection for just $29.95 by Friday! The bundle also comes with a valuable coupon book full of coupons for fabric stores…it will save you up to $250! The pattern collection will essentially pay for itself with all the money you save ;) !