This post is sponsored by Cricut. 
I've already told you about the Cricut Maker and it's amazing fabric-cutting (and marking!) abilities and even showed you how to cut a quilt block with it! But Cricut has taken this even further by partnering with Riley Blake to create QUILT KITS that correlate with a preloaded quilt pattern in Design Space. The Riley Blake Quilt Kits come with everything you need to complete the pattern you choose and comes in a cute little package! I've never used a quilt kit before so it was really fun to tackle this project with my Maker. This is the first in a 3-part series about using the quilt kits for quilting, so if you want to grab your own quilt kit here, you can sew along with me over the next few weeks!
Update: Check out Post 2 – Cutting Fabric with Cricut + Riley Blake!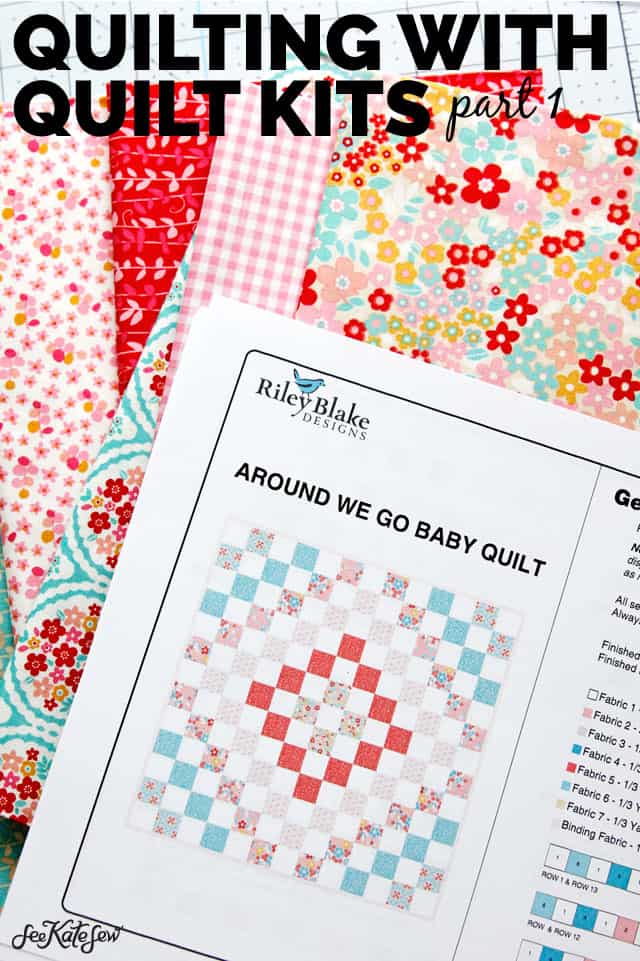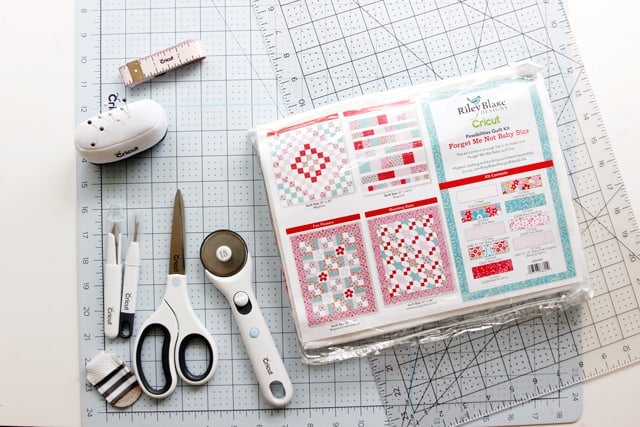 I chose this quilt pattern from the online library of Riley Blake quilt patterns. Each fabric kit has 4 options for sewing it together! The one I chose is called Around We Go and is a baby quilt. I had a hard time deciding which quilt kit to choose, I also love the Koko Throw and almost chose the Arrows Baby Quilt. They are all fun. Ultimately, this one has a really fun fabric pack called Forget Me Not, which is a pink/red/turquoise collection with florals and gingham.  I loved the geometric design of the final quilt pattern. Also, the fact that I wouldn't be cutting millions of squares by hand made it extra appealing! But now I'm addicted so the other two are on my project short list!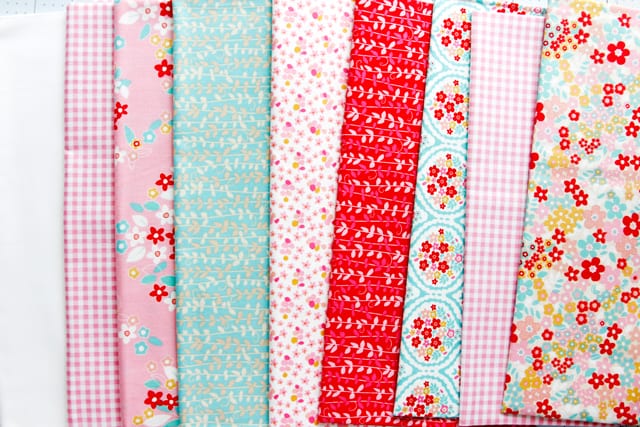 Materials//
–Riley Blake Forget Me Not Quilt Kit
–Around We Go Pattern in Design Space
–Rotary Cutter & Mat Set
–FabricGrip Mats, you only need 1 but I recommend 1-3 to make it faster
–White Thread
–Cricut Maker

Finding a Pattern//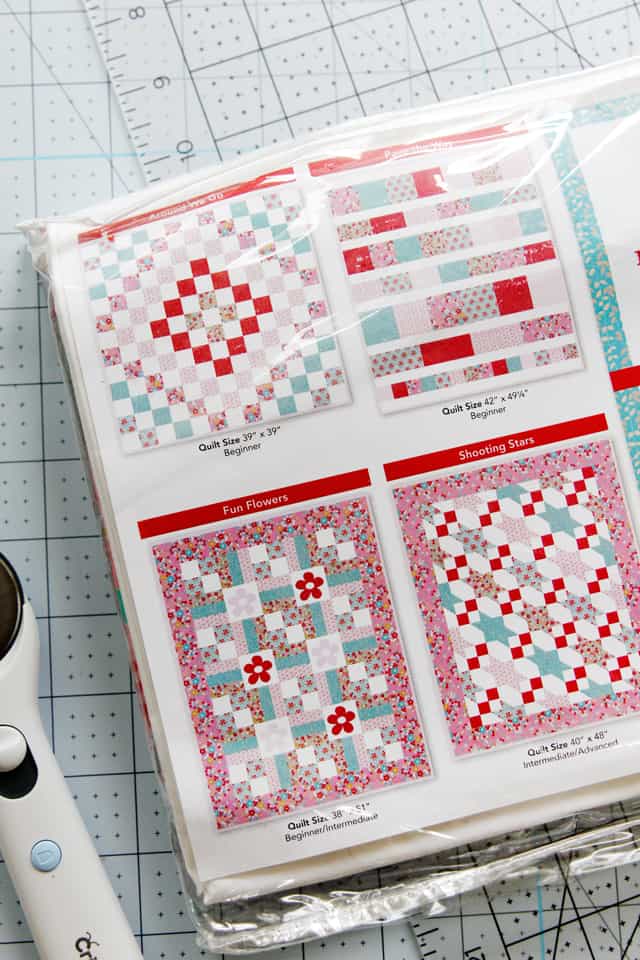 Click over to the Cricut Design Space interface to see all the options! This is a free interface that connects directly to your Cricut machine. You can sign up and browse around even if you don't have a Cricut machine yet. This link will take you to the Quilt Kit Options.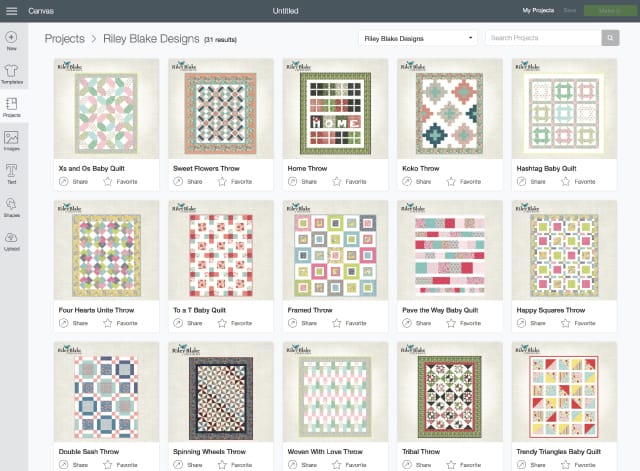 Click on a pattern and you'll get all the details about it! The finished size, materials you need and cuts of fabric. These quilt patterns work with any of the Riley Blake Fabric Kits or you can pick your own fabrics to sew with.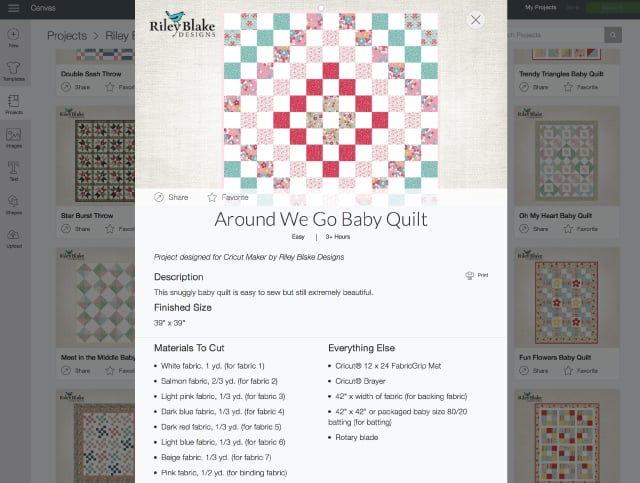 Prepping the fabric//
The quilt kit includes enough fabric to complete the entire quilt, so you won't have any last minute trips to the fabric store to grab another 1/2 yard! The fabric comes in yardage and needs to be cut down. But don't worry – this is the only cutting you'll have to do and Cricut has a special mat and ruler set that makes it ridiculously easy to do (and actually kinda fun!)!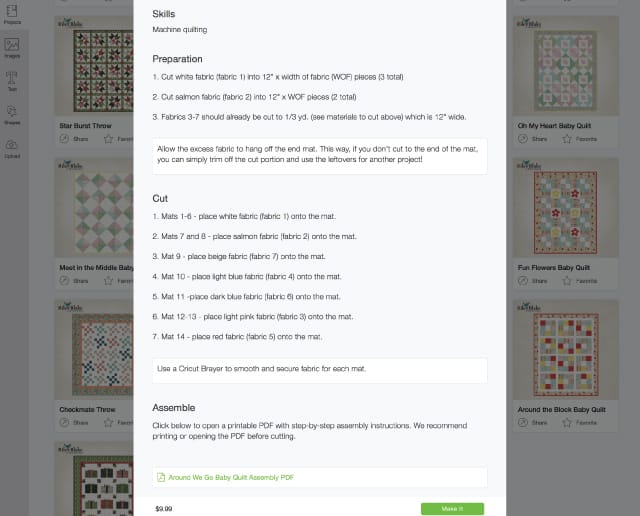 Figure out which fabric is which by looking at the quilt pattern. I printed the pattern off, it is available as a PDF (see the green link in the photo above). You can reference it on your computer or tablet, or print it off. I labeled all the fabrics with a little post it so I knew which to cut when. The gingham fabric in the kit is the binding fabric and the rest are called "Fabric 1" "Fabric 2" and so forth.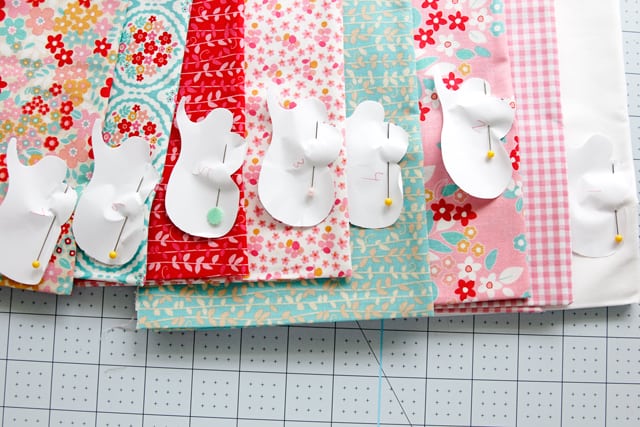 All of the instructions for cutting are included in each digital pattern, the instructions on the Design Space pattern tell you exactly which fabrics to cut and how many mats of each you need. The Cricut FabricGrip Mats are 12″ wide by 24″ tall.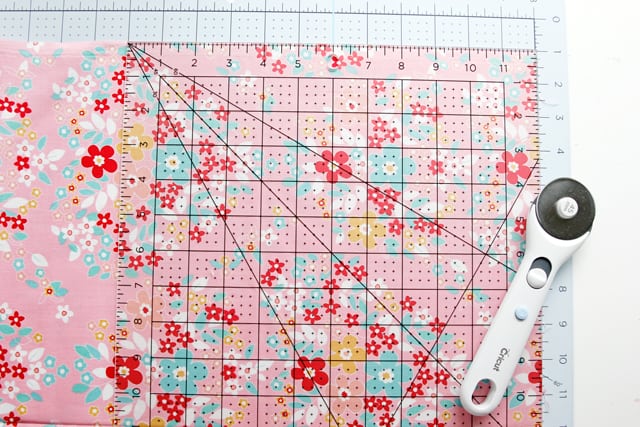 Lay out your fabric on the cutting mat and put the 12″ by 24″ acrylic ruler on top of the fabric. Use the rotary cutter to "trace" around the ruler so you have a perfectly sized piece of fabric! Easy!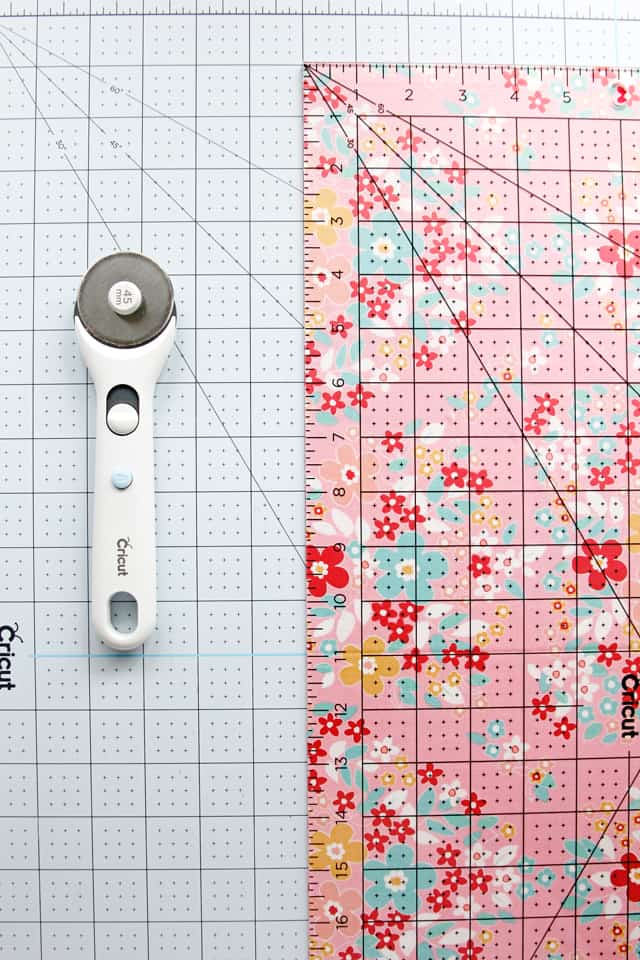 A few of the fabrics only require a 12″ by 12″ mat, so you'll cut the 12″ by 24″ strip into half, or just leave it and use the longer mat.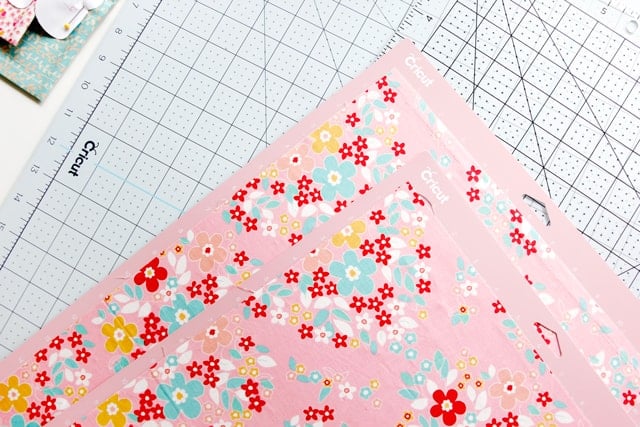 My quilt is being quilted right now and I can't wait to get it back! Next week I will tell you all about cutting the fabric with the Cricut Maker! Stay tuned!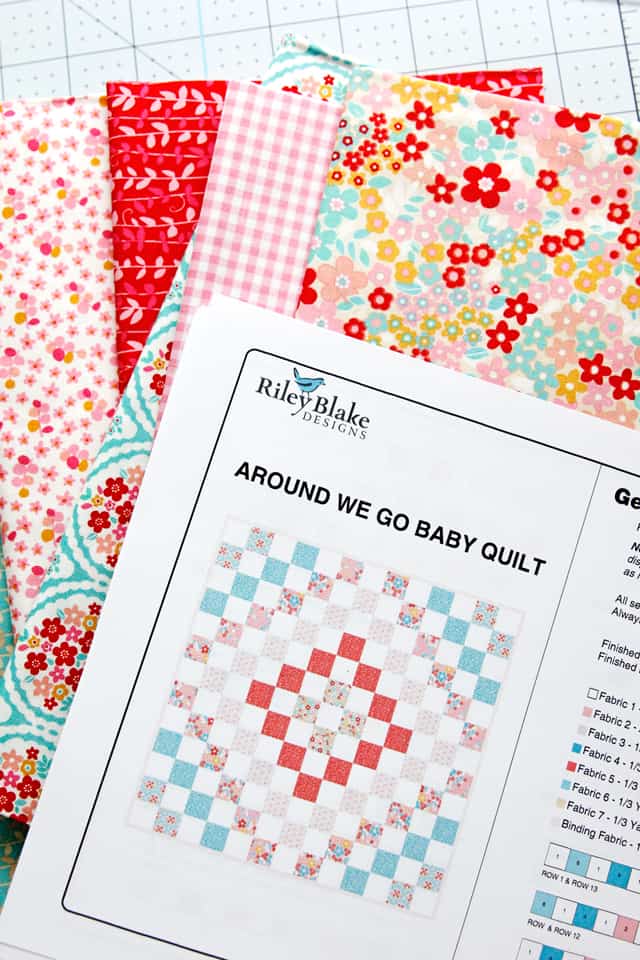 Check out Post 2 – Cutting Fabric with Cricut + Riley Blake! 
This is a sponsored conversation written by me on behalf of Cricut. The opinions and text are all mine.