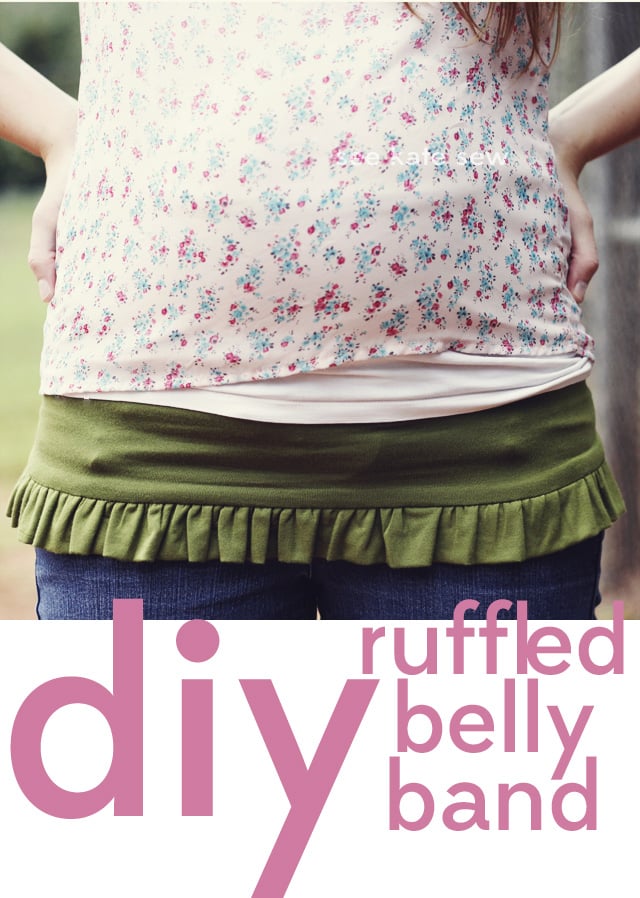 It's Monday and time for belly + baby! 
The belly band is a maternity essential, especially in the first and early second trimesters. The belly band allows you to wear your normal pants unbuttoned and normal shirts that would otherwise be too short. It's a little maternity clothing cop-out! I made this version with a ruffle, to add a little feminine touch to any outfit. Here is the ruffled belly band tutorial:
Materials:
1/2 yard stretchy knit fabric
Belly Band Pieces:
Band: 2 pieces measuring 10″ by 28″ 
Ruffle: 1 piece 45″ by 4″
Let's go! We'll start by making the ruffle so it's ready.
Iron the ruffle piece in half.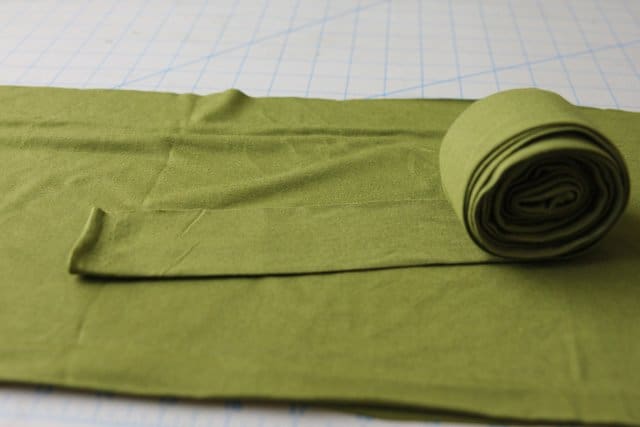 Then run a basting stitch through the top and pull the threads to gather the strip.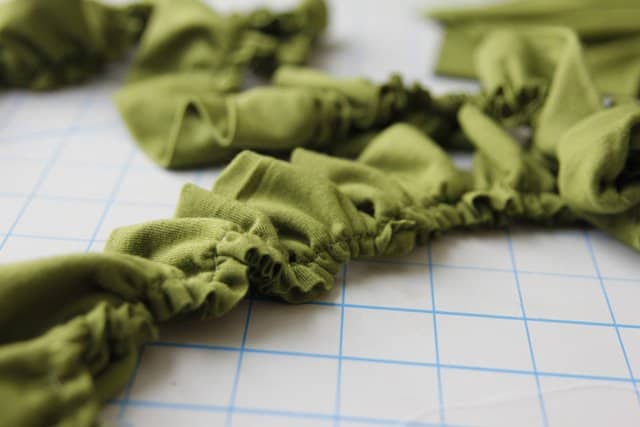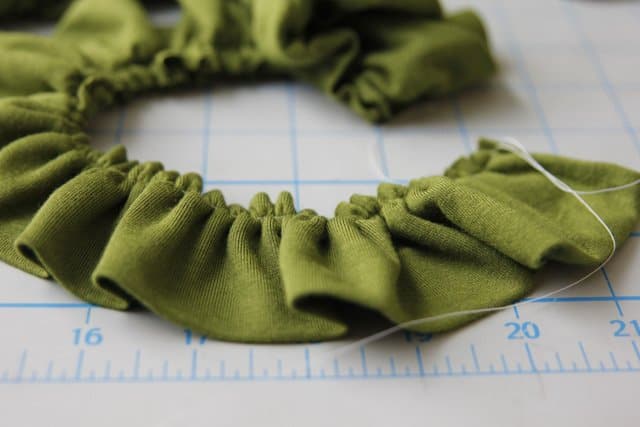 Gather it enough to match up with the length of the band.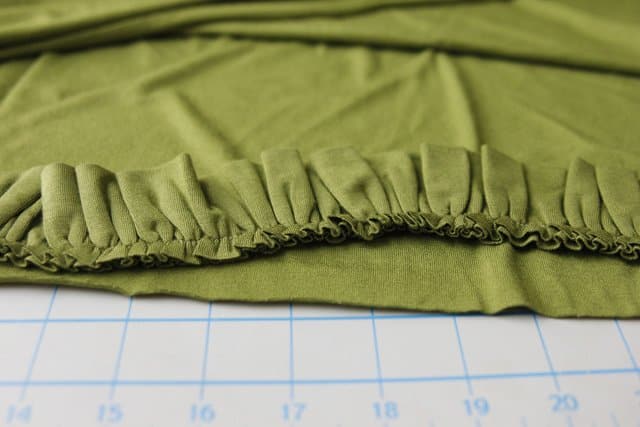 Pin the ruffle in between the two belly band pieces, on the long side.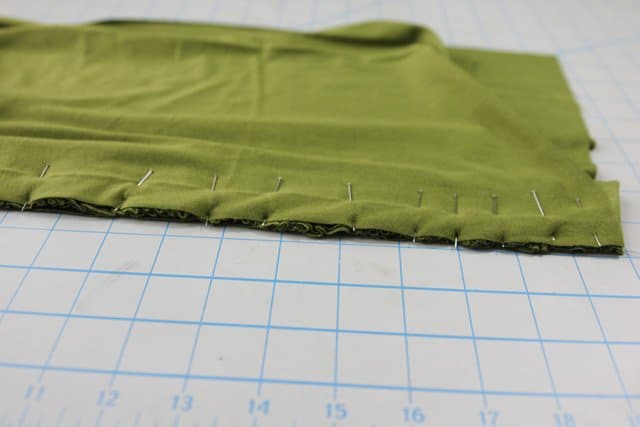 Sew it up with a 1/2″ seam allowance. Then, pin the top piece together and stitch it up also.
 It will look like this: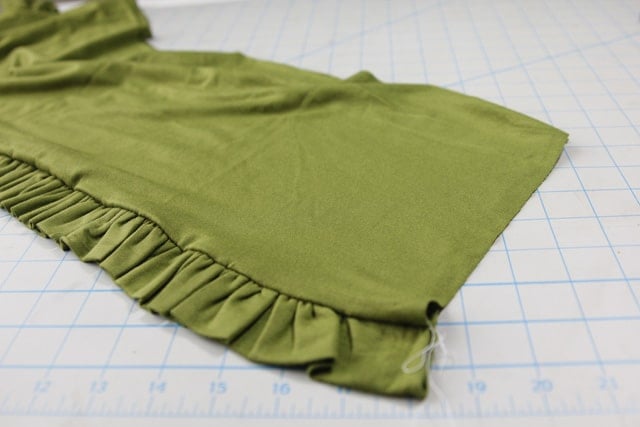 Fold the belly band in half and pin in place. Sew up the side seam.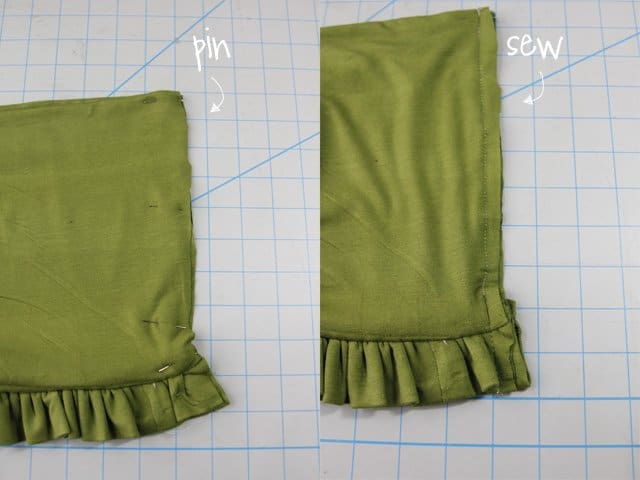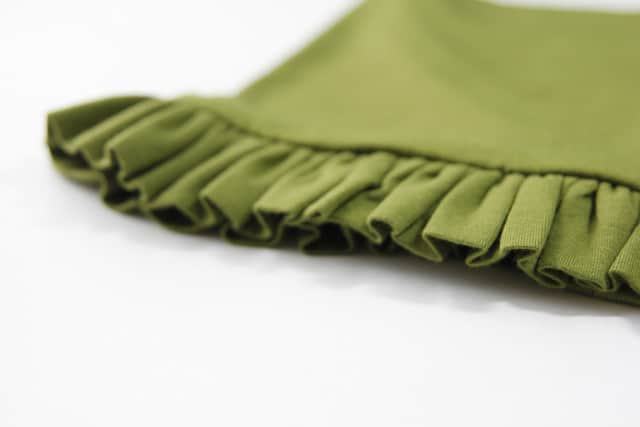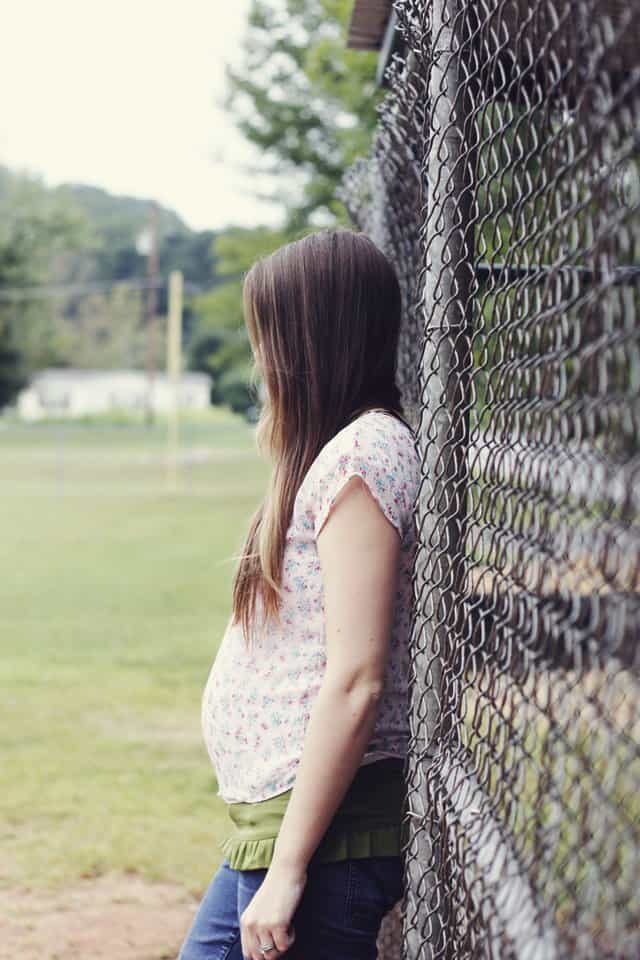 Have you ever worn a belly band? I think I might wear this one even after the baby comes!

See you next Monday for the final week of belly + baby!