Maternity makes is back! Hah, I definitely fell off the bandwagon on this series, sorry! The second trimester bliss just never came this time! But today I'm sharing a quick hack for how to make a maternity dress from a non-maternity pattern. This is a bodycon maternity dress DIY that is super simple to make! Now that I'm well into the third trimester, I'm trying to embrace maternity clothes as I simultaneously look forward to wearing normal clothes again!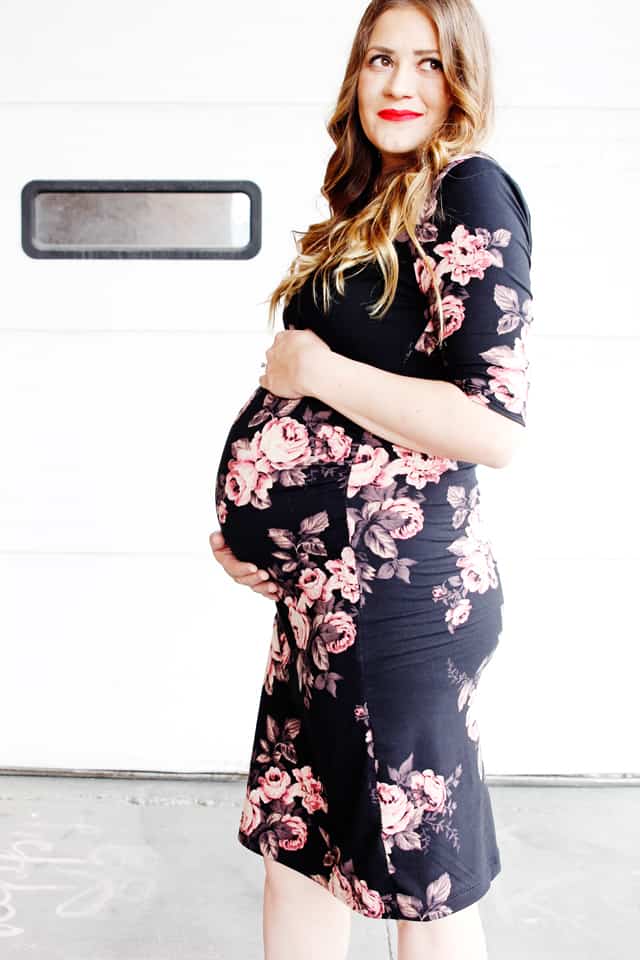 I'm 33 weeks now which seems so crazy to me! This pregnancy has flown by and now I'm starting to freak out that I'm not ready!!! I'm sure I am, but the clock is ticking and I'm so excited to meet this little girl! I'm feeling the best I have the whole pregnancy right now but I definitely don't expect that to last! Hah! Hopefully I can eek out a few more maternity makes before labor!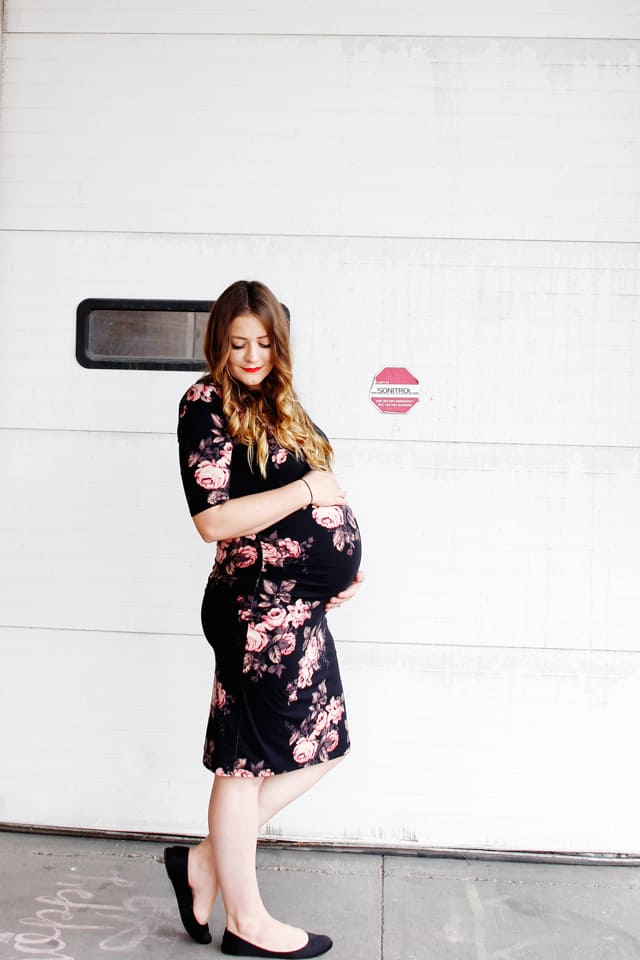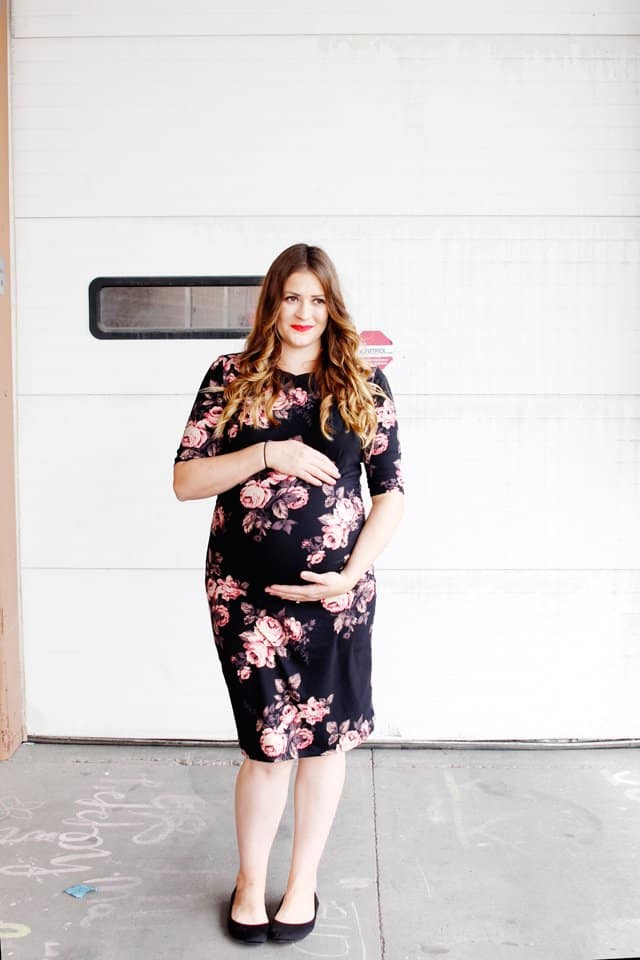 Let's make this easy dress! It only takes about a half hour. I started from my Gwen Dress pattern, which is not a maternity pattern. A quick little hack made it fit my bump perfectly!
Materials//
-2  yards knit fabric
–the Gwen Dress Pattern
INSTRUCTIONs//
With the Front pattern piece, split pattern piece a few inches above the waist. If you are carrying high, make it a bit higher and if you're carrying low, cut a bit lower. If you aren't sure how you are carrying yet, pick a point 1-2″ above the waist and go for it.
Add paper underneath the pattern pieces and add 5″ to the bodice. Blend the side seam lines.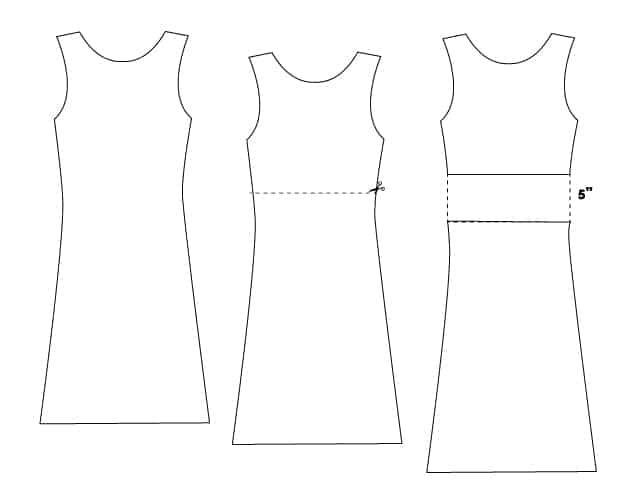 Cut the pattern piece from fabric. Baste the side seams about 7-10″ along the side, starting 3″ below the armscye point. Gather the sides up until the front side seam length matches the back side seam length.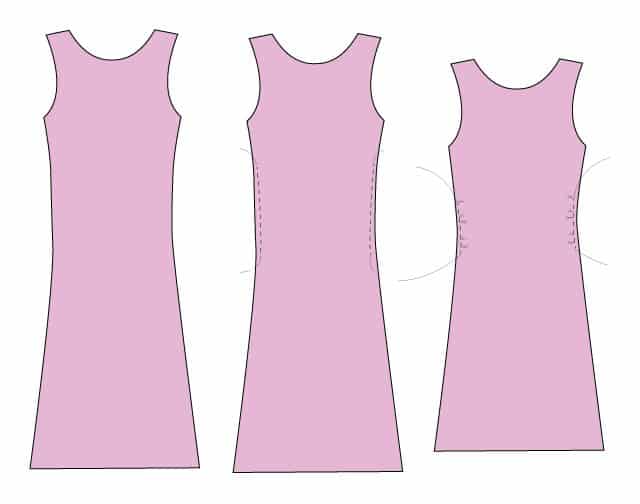 Sew up the dress normally from there!