Today I've partnered with JOHNSON'S® to share a DIY baby moment with a DIY Fabric Basket Tutorial! We are big fans of JOHNSON'S®  tear-free formulas and these new bottles are adorable!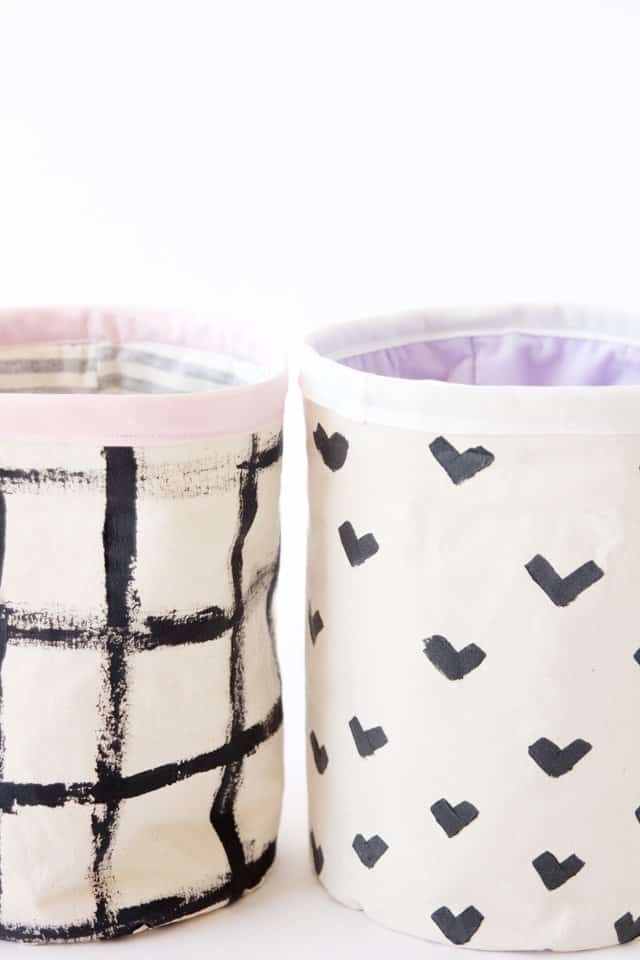 And with my recent baby news, this is perfect timing! I've been hoarding baby ideas until the cat was out of the bag, so now I'm excited to share few! I made these little fabric baskets for organizing things. I stuffed them up with JOHNSON'S® newly designed bottles, available only at Target and Target.com. These special chevron and polka dot bottles are only available for a few more weeks, so it's a good time to stock up for 2016 baby showers!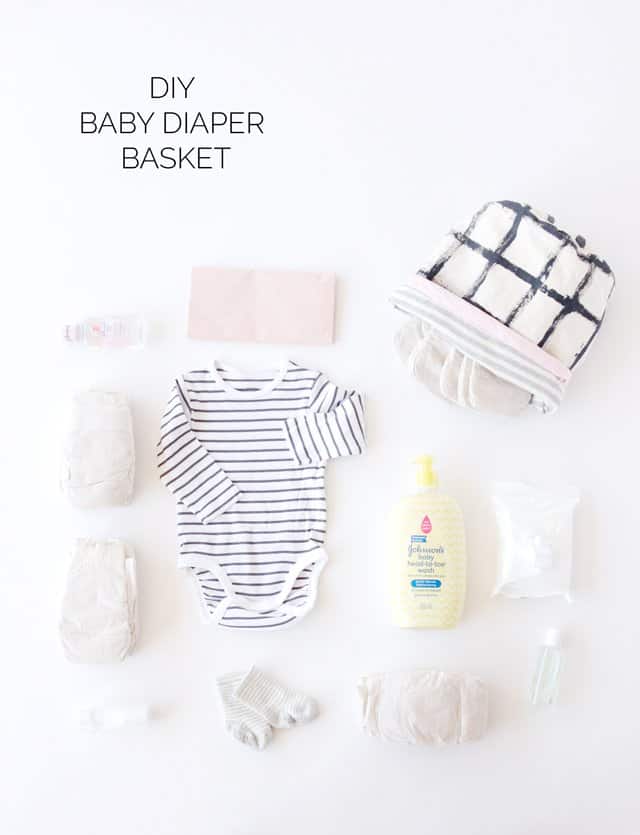 When I'm in nesting mode, I like everything to have a place. I'm not in full-on nesting mode yet, but since this is my third baby, I am feeling more pressure to have things in place earlier so I don't feel panicked at the end. Plus, we already have most of what we need, so it's really just about unpacking it and putting it where it needs to be! These are also perfect for a new mom gift basket!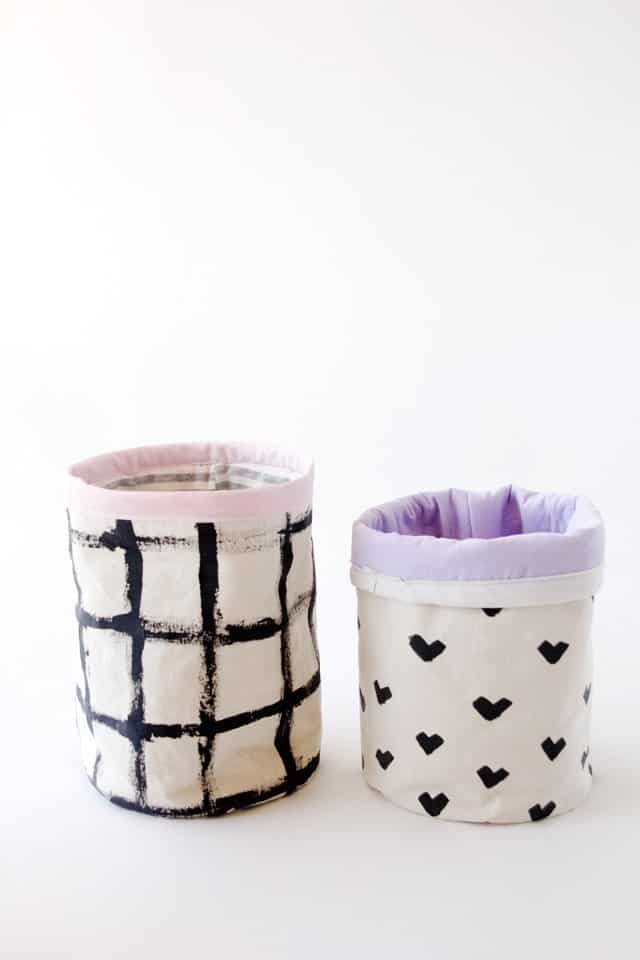 These buckets are simple to make and you can even personalize them with handpainted fabric like I did. I plan on making a little stash for baby gifts, and a little stash for myself! They are lined so you can fold the top over for a cute scrunched up pop of color or leave them tall for more storage space.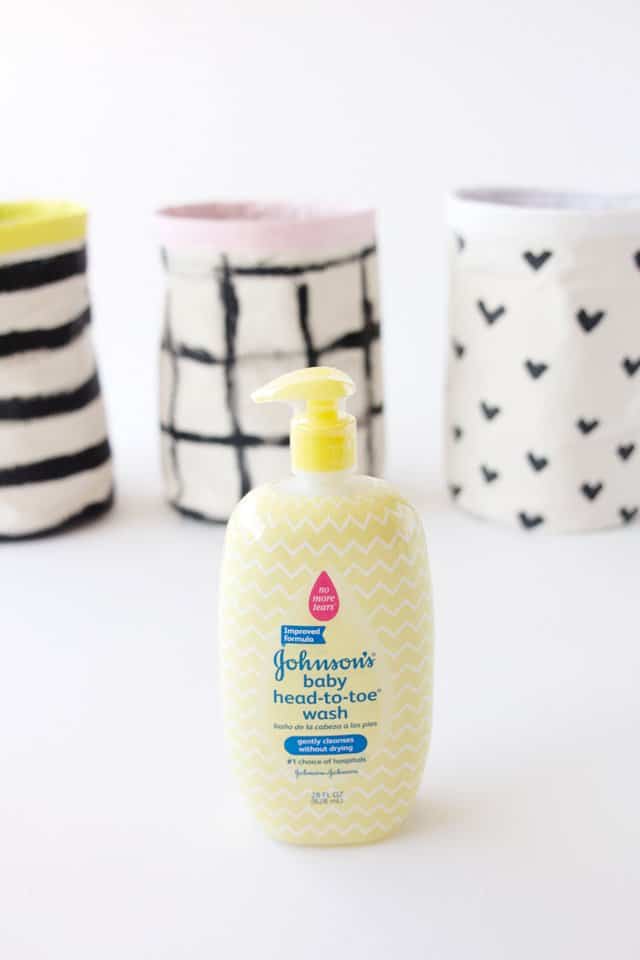 The baskets themselves can act as a gift bag, too! Just stuff in a little tissue paper, along with all the baby goodies and it's good to go! Of course, you can use them to store anything, not just baby gifts! So with the holidays coming up way too fast, you can whip up a few for gifts this Christmas and put whatever you want inside!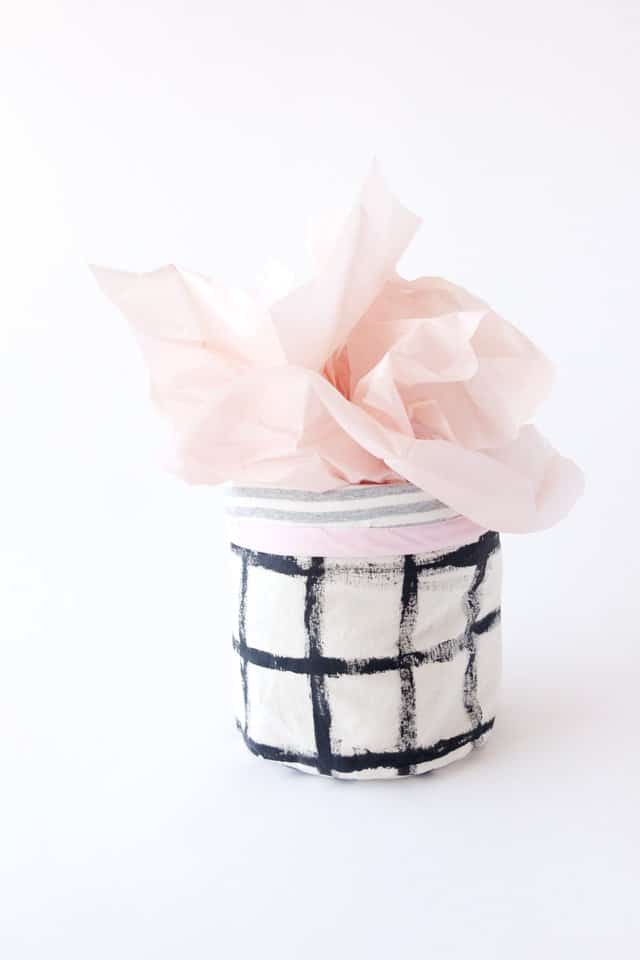 Since babies were the inspiration for this project, I have 2 separate basket theme ideas: baby bath time, and a diapering kit.
DIY Fabric Basket Fillers
To make a baby diapering basket, collect any combination of the following:
onesie
diapers
Baby wipes
socks
hand sanitizer
more diapers! (babies poop a lot!)
This is the ultimate Blow-Out kit, that will keep your mama friend covered for any manner of diaper situation. You can also stick in a cute outfit instead of a simple onesie, but onesies are always a great idea for baby gifts! I always keep an extra diaper kit like this one in the living room, nursery and car. It's so nice to have everything you need nearby.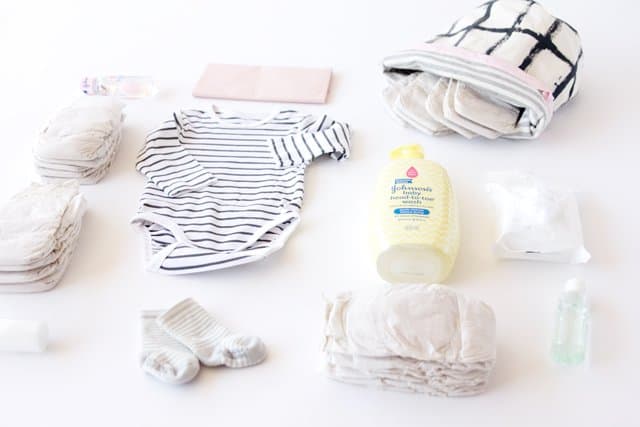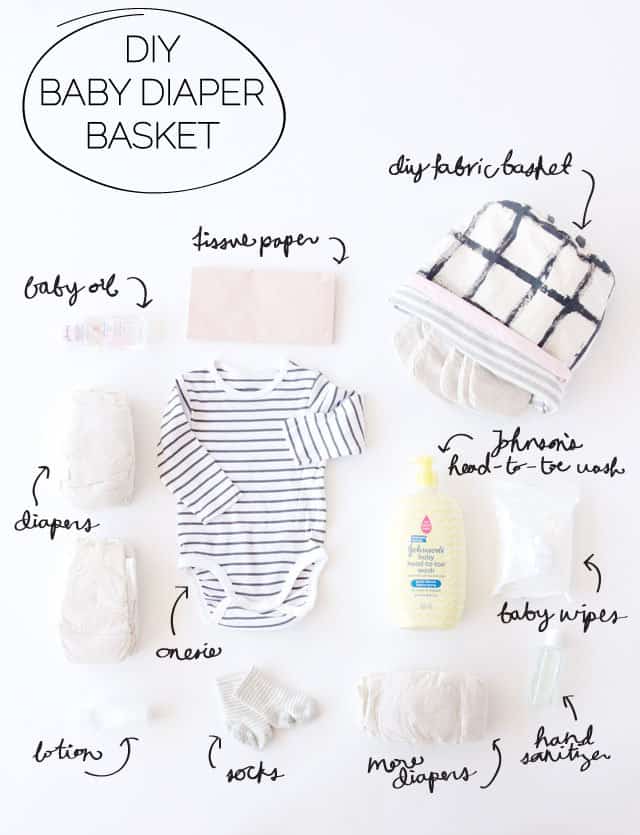 Stick some diapers in the bottom.
And then some more! That will give you a good base to put all the rest of the supplies on.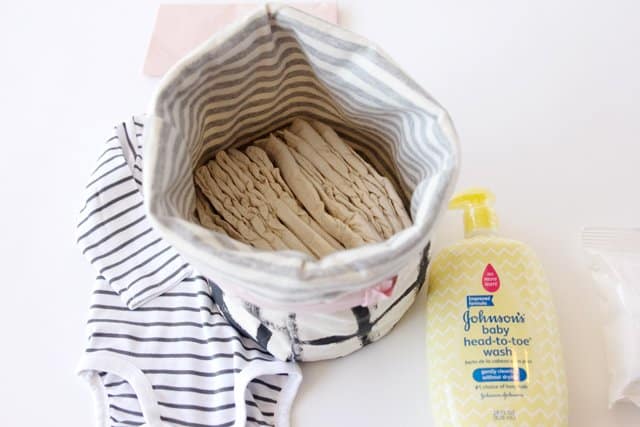 Arrange them and then stick tissue paper in the cracks to cover it all up.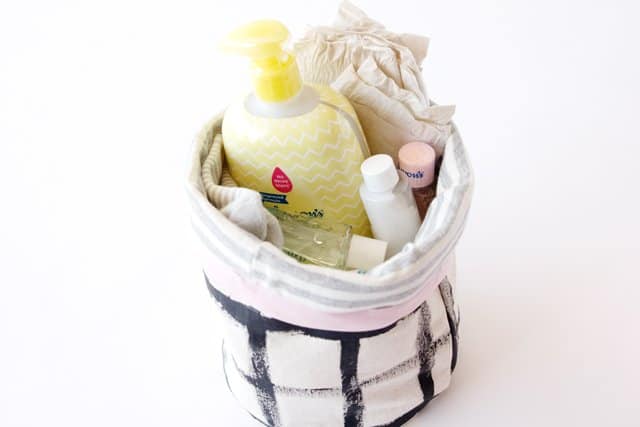 This will be such a fun baby gift to open and even more fun to give!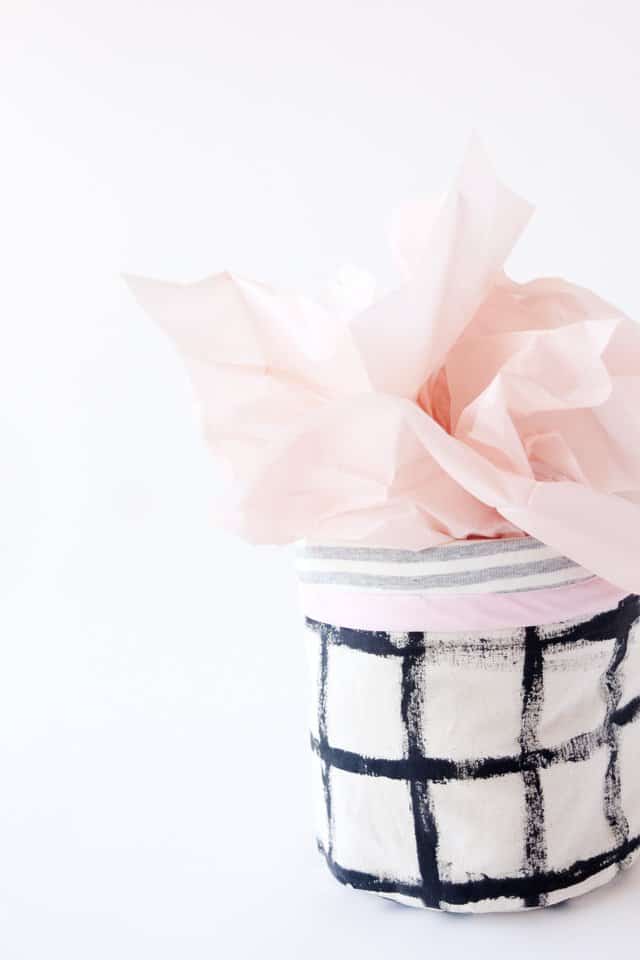 To make a baby bath kit, collect the bathroom essentials: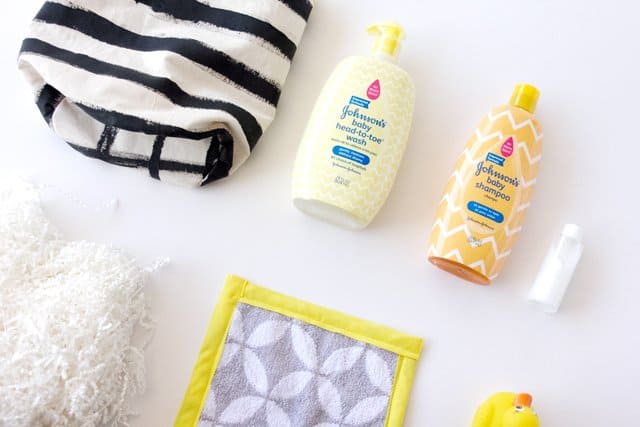 lotion
cute washcloth
rubber ducky or other bath toys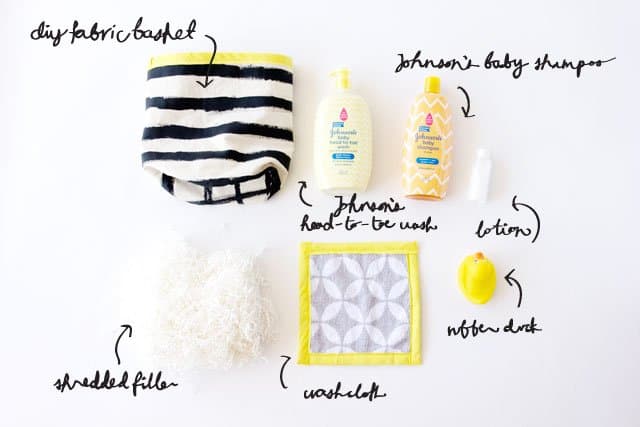 For the bath basket, I used shredded filler to fill up the bottom of the basket. I think it looks a little bit like bubbles, which is cute for a bath themed gift basket. You can wrap cellophane and ribbon around this basket for giving, or do tissue paper like the one above. If I were keeping it for my own bath, I would stuff it with extra washcloths instead of the wrapping material.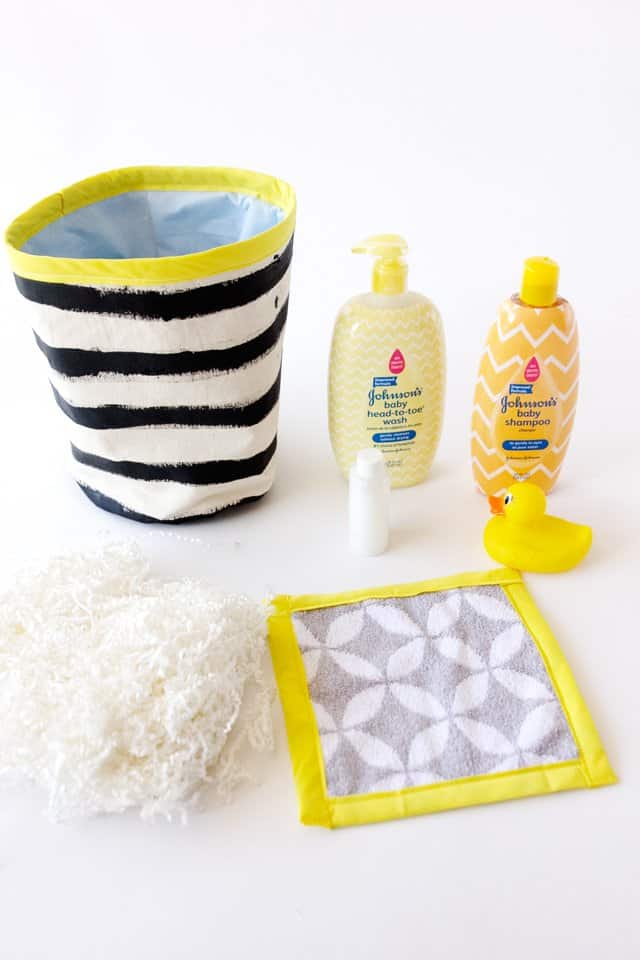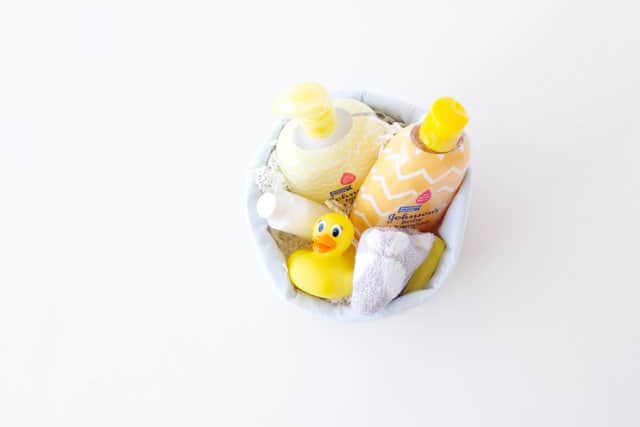 Now let's make some baskets! Follow this simple in-depth tutorial (with free downloadable pattern!) and you'll be whipping these baskets up in no time!
DIY Fabric Basket Tutorial
Fabric Basket Organizer Supplies
1/2 yard outer fabric
1/2 yard lining fabric
1/2 yard fusible fleece/batting/stiff interfacing
1/2 yard lightweight fusible interfacing
1″ double fold quilt binding
Fabric Basket Pattern Download
Custom Fabric Materials
Puffy fabric paint
paint brush
canvas for main fabric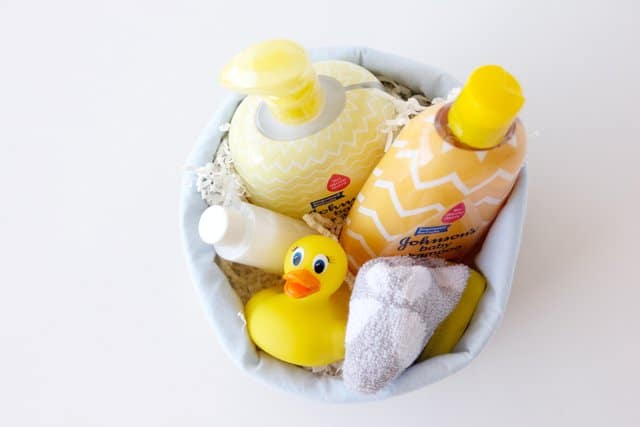 Make a Fabric Basket
Use 3/8″ seam allowance.
Cut 1 base and 1 main piece from each outer, lining, fusible fleece and fusible interfacing.
Main pieces are 22.4″ long by 10″ tall. Base piece is found in printable download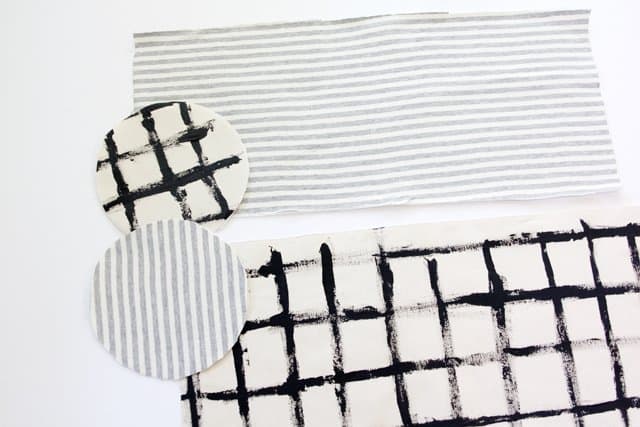 2. If you decide to paint you own fabric, lay out the main fabric and use puffy paint to create a design of your choice. (Let dry before sewing!) You can do this step before OR after cutting the fabric.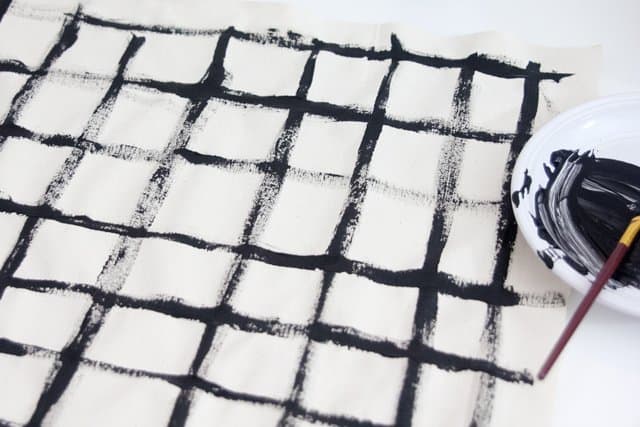 These little arrowhead/hearts are made with 2 simple brush strokes using a flat brush.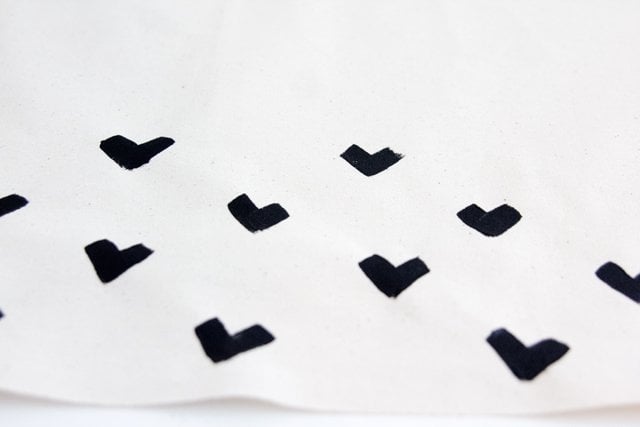 3. Fuse fleece to back of outer fabric main piece and main base. Fuse interfacing to back of lining main piece and lining base.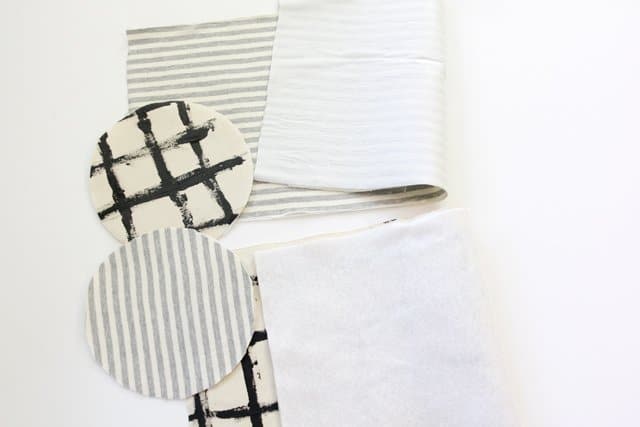 4. Fold edges of main piece over so they match up. Sew together with right sides together.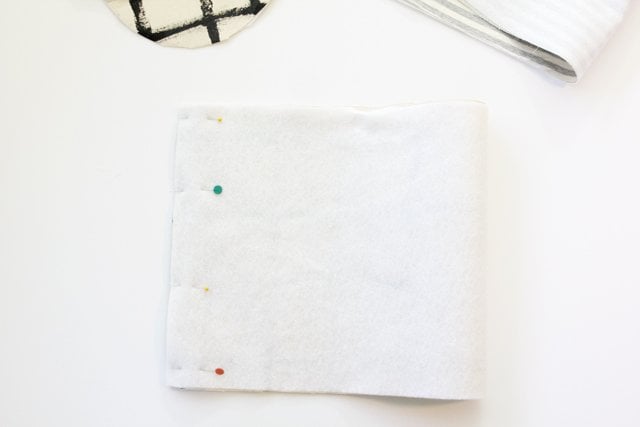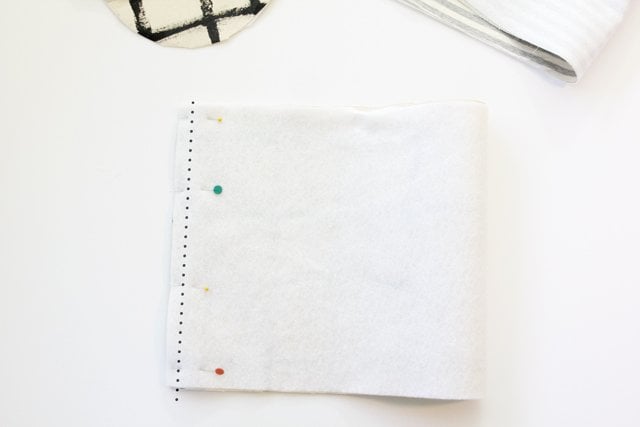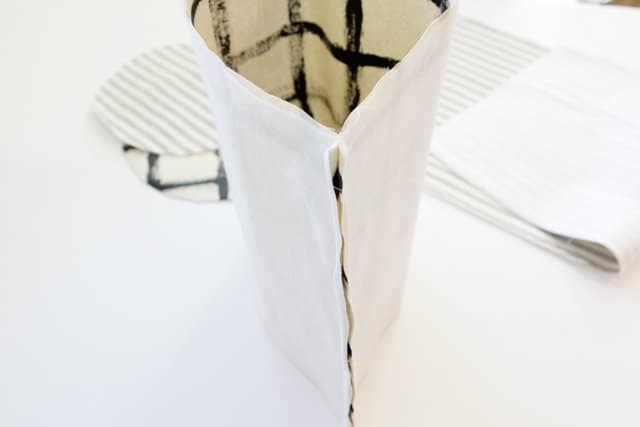 5. Sew the base to the main piece by pinning all the way around with right sides together.
Tip: If you're using a tricky fabric, or are having a hard time getting the bucket base to match the main piece, ease stitch around the base at 3/8″ and along the main piece, 3/8″ from the edge. Tug the threads if necessary to ease fabric into place as you pin. Then sew and remove ease stitching if it is visible.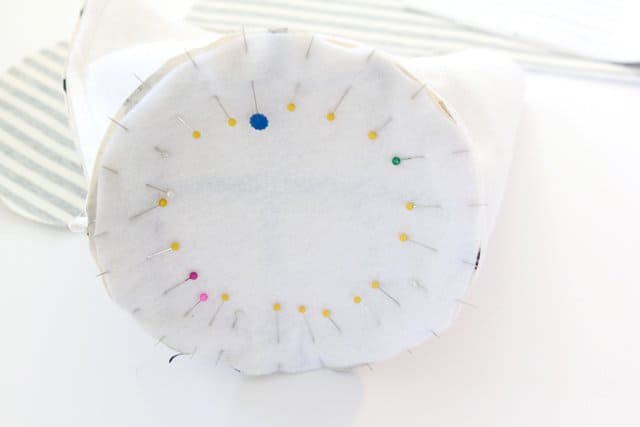 Lots of pins will help you keep the edges together.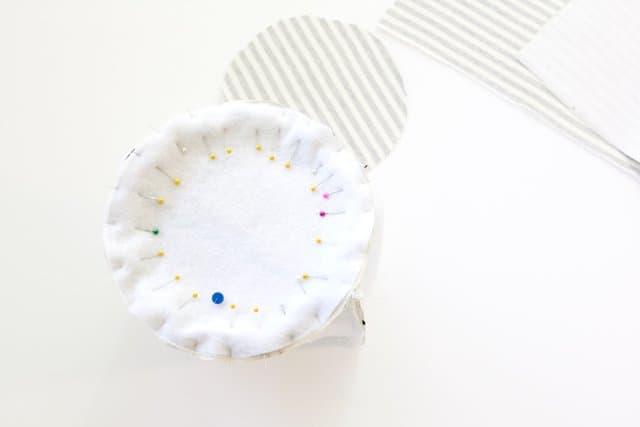 6. Sew at 3/8″ and remove pins.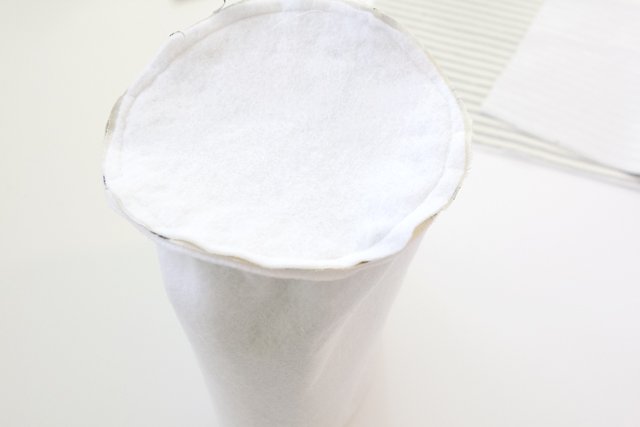 7. Fold right side out.
8. Repeat steps 5-7 with lining fabric. Fit the lining into the main piece with WRONG sides together.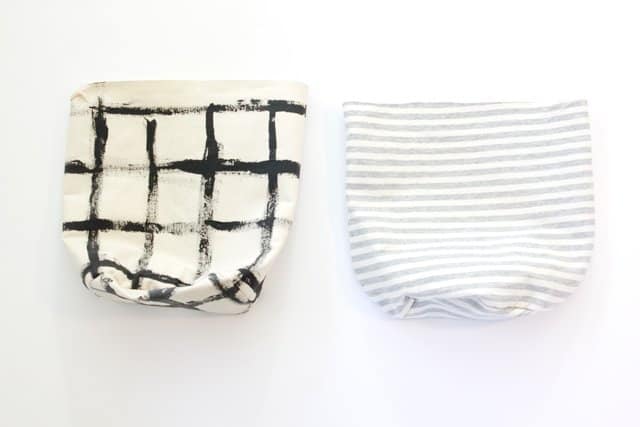 To create a quilt bound top, you'll also need 1″ double fold quilt binding, which you can make yourself or buy pre-packaged. I went with prepackaged for this one because I'm tired ;).
9. Pin top edges together.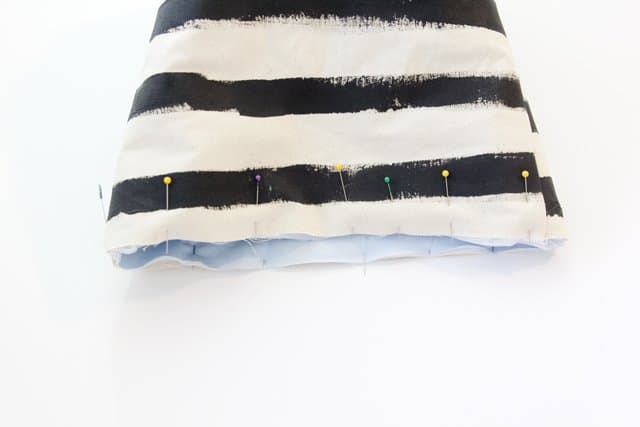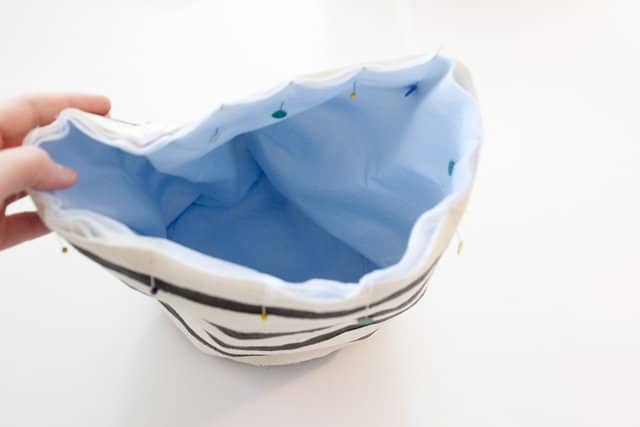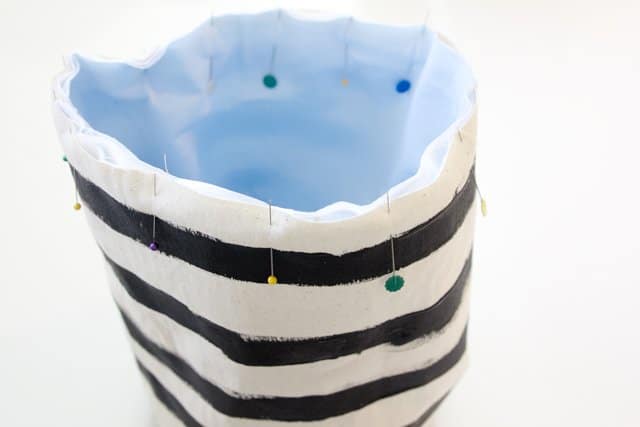 10. Baste top edges together to keep them in place.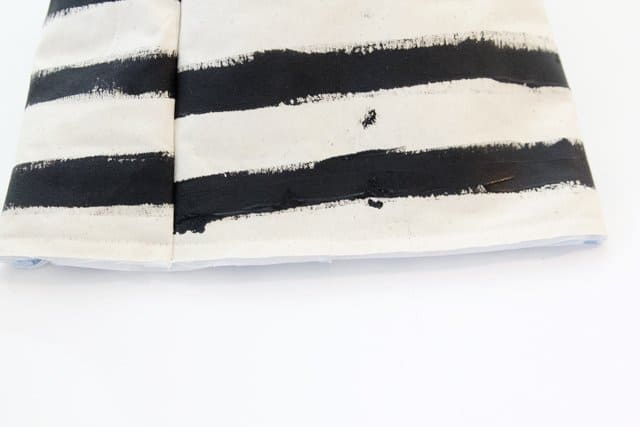 11. Pin quilt binding around the top edge, overlapping the edges. Fold under the binding when the ends meet so you have a clean finish.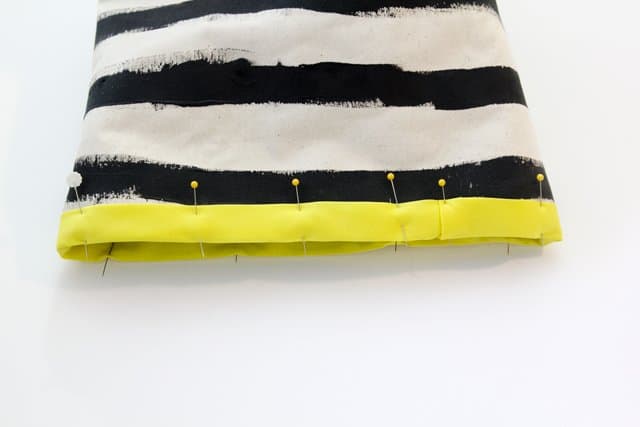 12. Stitch on 1/8″ from binding edge.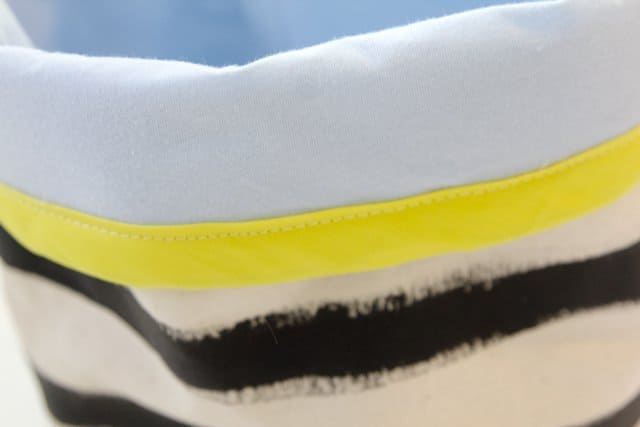 And you're done!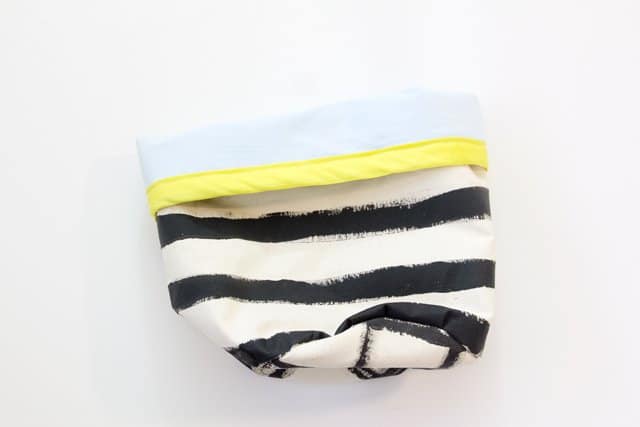 Make a bunch more!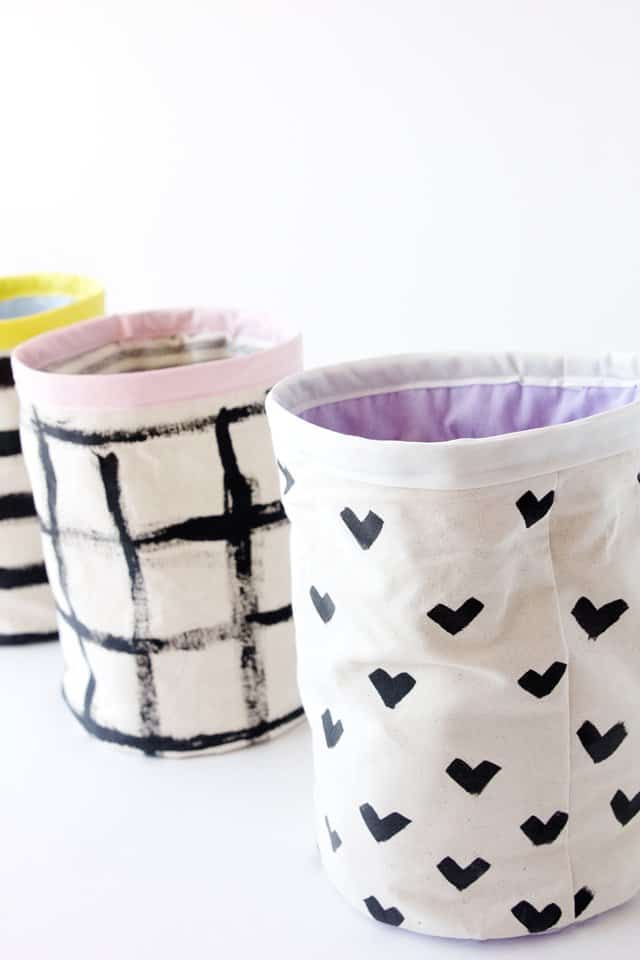 The possibilities for these baskets are endless! Here are a few more ideas:
Baby bath kit
Baby diapering kit
Toy organizers
General keep-all
Gift basket (for any occasion)
Organizer for bookshelves
Extra toilet paper keeper for guest bathroom
Car trash can
I'd love to hear what you will use these for in the comments!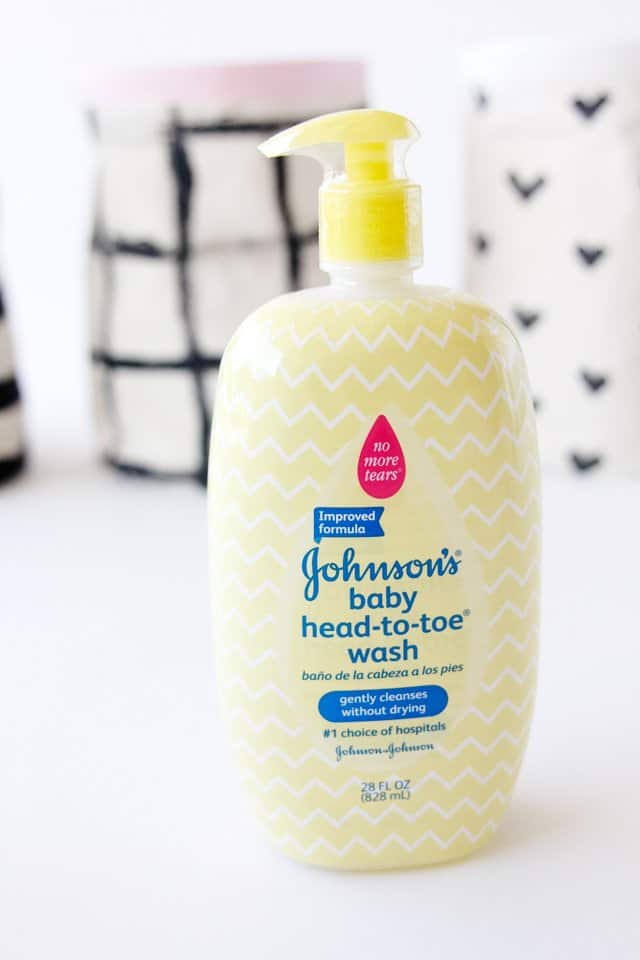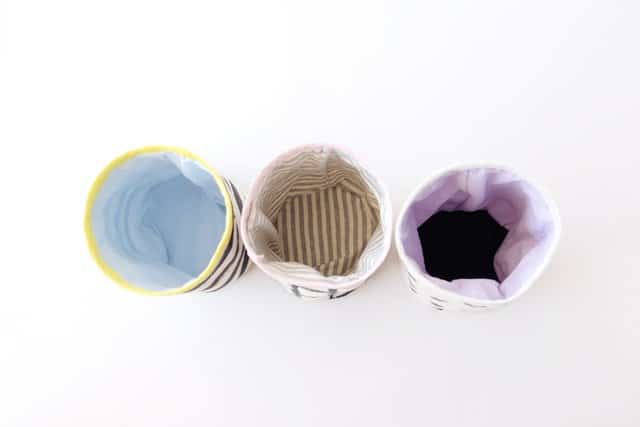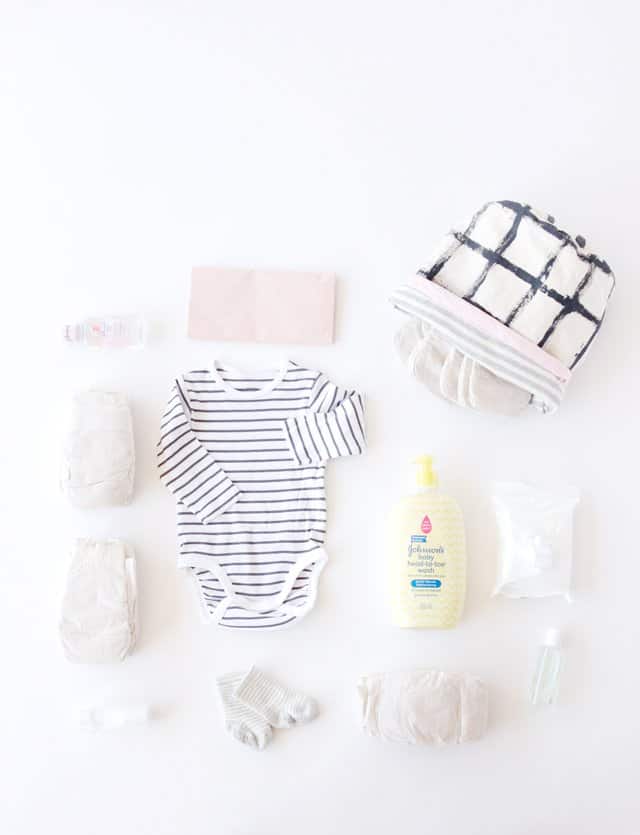 SaveSave