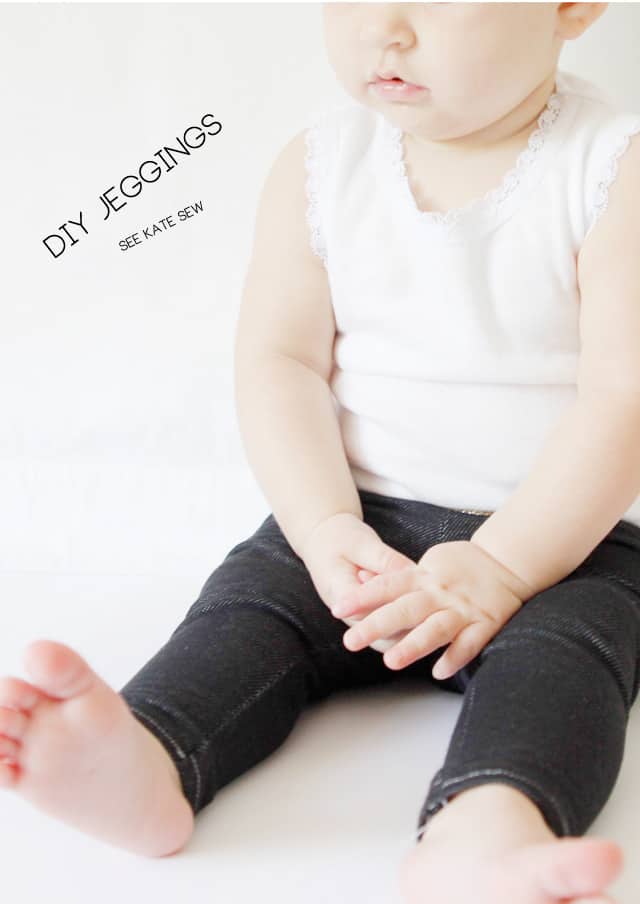 Ah, a real tutorial! I'm apparently really lazy every summer, so tutorials have been really sparse. But I love making tutorials, so here is a real tutorial (finally!). I'm just getting back into a routine and excited about it.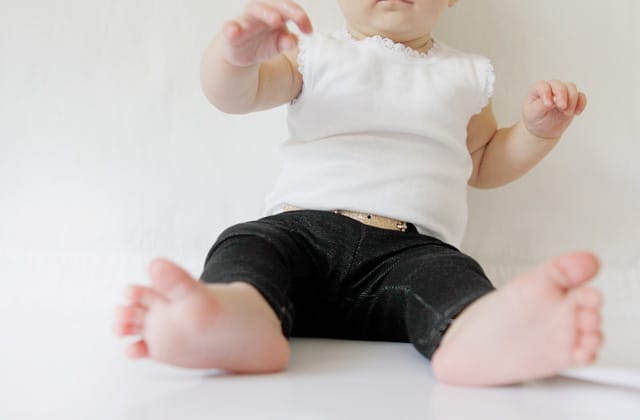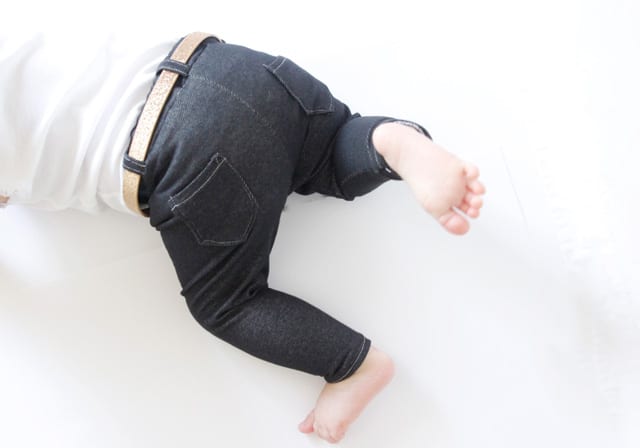 This is a pattern hack! How to turn a regular leggings pattern into jeggings! I am using my favorite legging pattern by Go To Patterns, the Go To Signature Leggings. I've used them before, to make these tribal leggings. Best legging pattern. Baby jeggings are adorable, right? I mean, yes yes they are. I don't care what you say, I just can't have enough of them. Maybe it's the tiny belt loops or faux pockets? I'm not sure, but I love them.
I really had to make these, because Kilee from One Little Belt sent me this adorable gold belt. Baby belts? Um, melt me. This one is glittery gold and so well made. I don't know how you make a belt, but I think her little shop is adorable.
She also makes a neon pink, mustard yellow and glittery silver belt.  You can browse through all of them (plus boy belts!) here! (She sent me the belt for free, but I wasn't paid to review it or love it. But I DO love it and think you will, too. I mean, tiny gold belt!)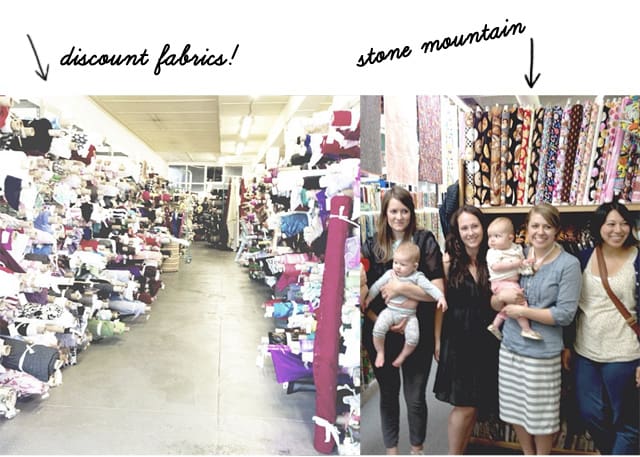 I found some jegging material when I was in Berkeley with Jess, Stef and Cherie. (Which I was going to blog about, but didn't!) Anyways, here we are at Stone Mountain and Daughter. Jess, Stef and I also went to Discount Fabric, which is where I found this material. It's super stretchy and was like $6 bucks a yard? Cheap.
DIY jeggings tutorial
Materials:
-jegging material
–GoTo leggings pattern
-1″ elastic
-stretch needle
Additional pattern pieces:
-rectangle for belt loops: 1.75″ by 10″
-rectangles for waistband: 2″ x waistband width
-basic pocket pattern for back pockets. I used the one included in the Go To Leggings but widened them 1/4″ on each side.
If you're new to knits, check out this resource post I wrote about working with knits.
And let's get started!
First cut off 1 1/2″ from the top of your legging pattern.
Next, measure the width of the piece you just cut off and cut two rectangles twice as long and 2 inches wide. This will be your waistband. sew them together at the short ends with right sides together.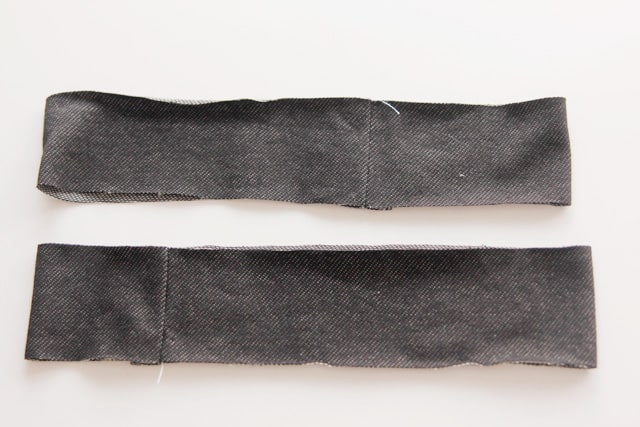 To make belt loops, fold both long edges of your belt loop strip into the middle so they meet. Press. Fold in half again (long ways) and pin. Sew two rows of topstitching, then cut belt loops into 2″ sections.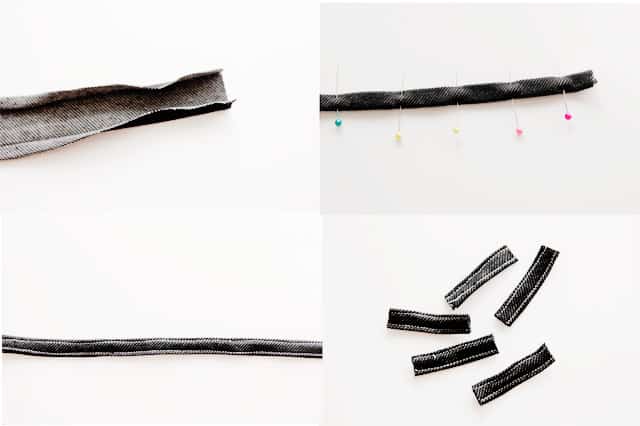 Baste the belt loops onto the top of your waistband piece. Pin the other waistband piece right sides together and sew.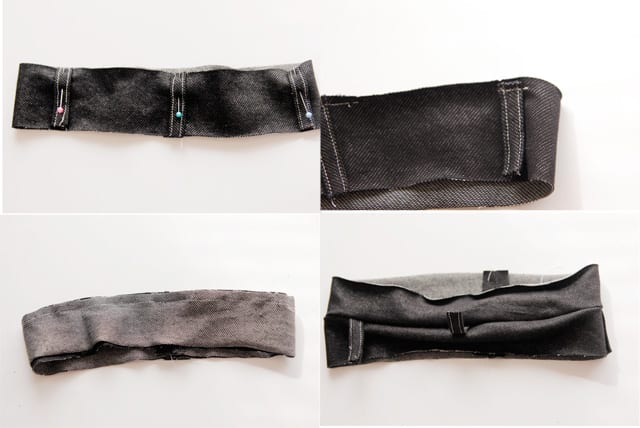 Trim seam allowance and turn waistband. Insert elastic. Pin belt loops down and baste around the edge.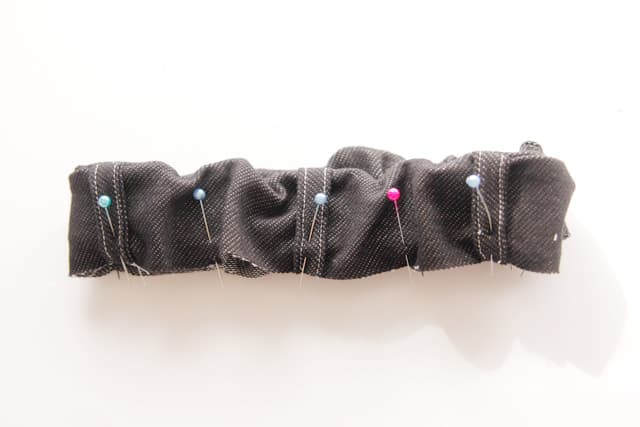 Sew on your pockets and assemble leggings as pattern instructs.. Then attach the waistband with right sides together.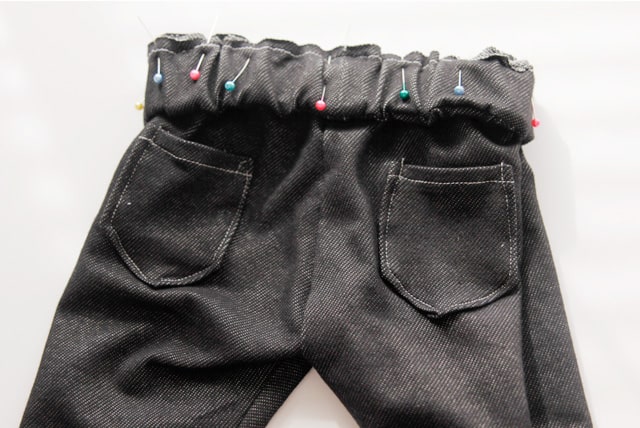 And you're done!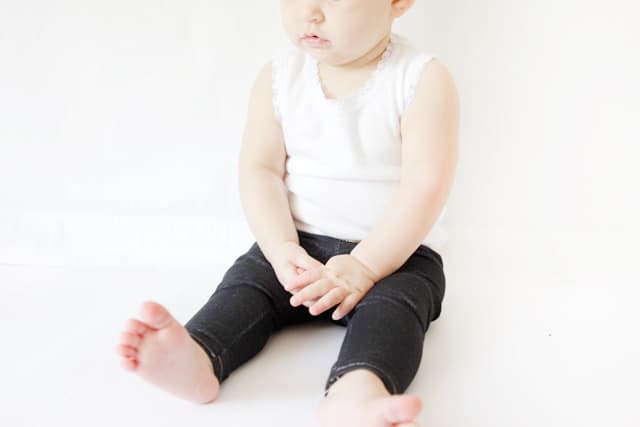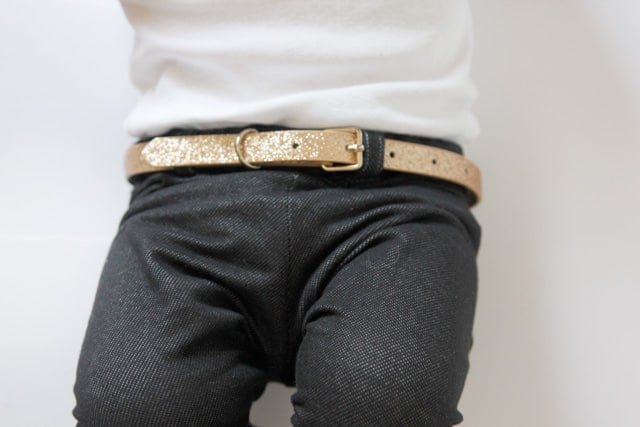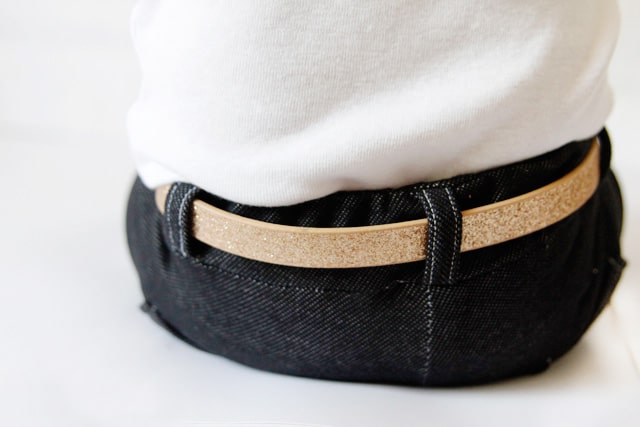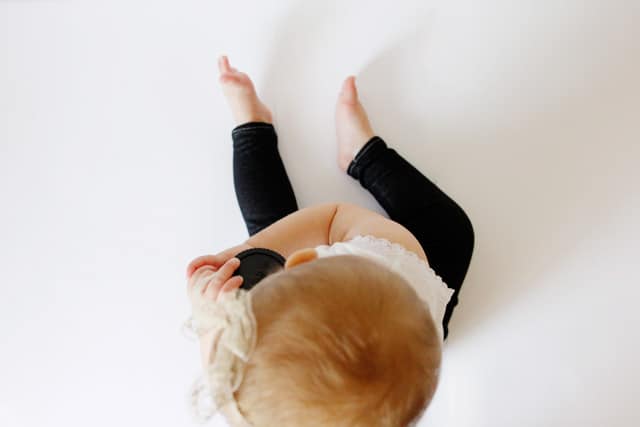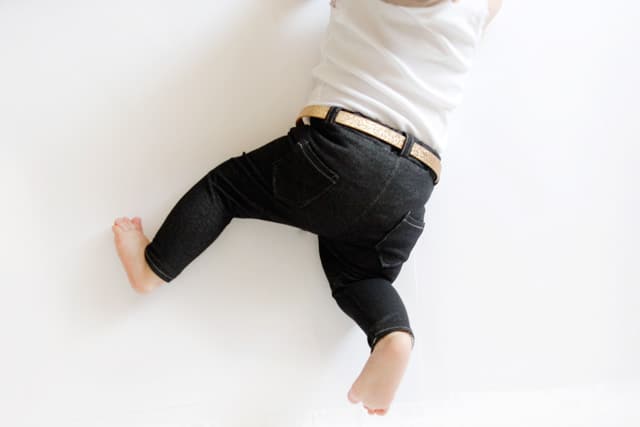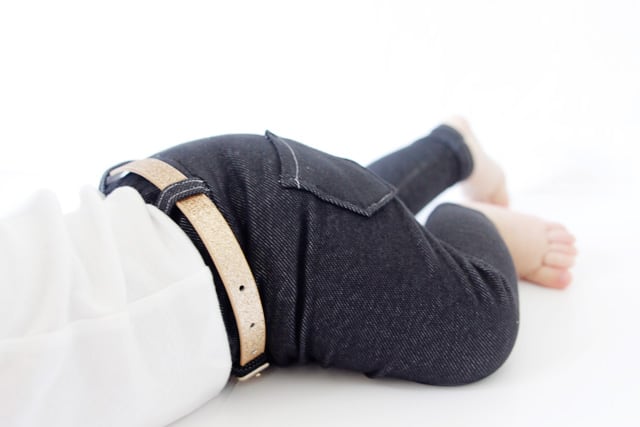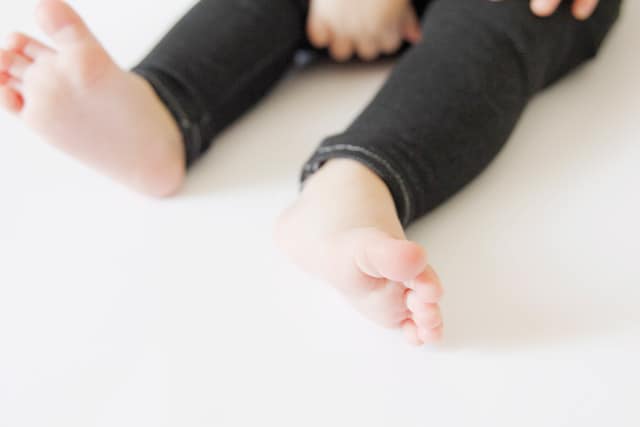 Oh, hi baby! How'd you get so big?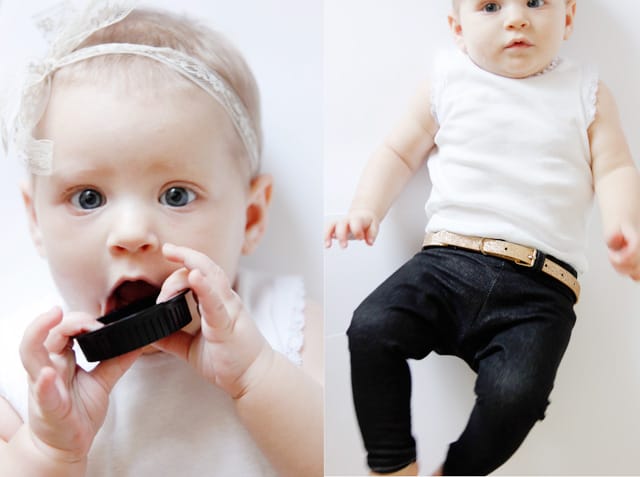 jeggings: hacked GoTo leggings
gold belt: one little belt
lace onesie: h&m