Are you sewing kids clothes this week for the kids clothes week challenge(kcw)? I whipped up these tribal print leggings yesterday. DIY tribal leggings sorta had to happen after I found this fabric.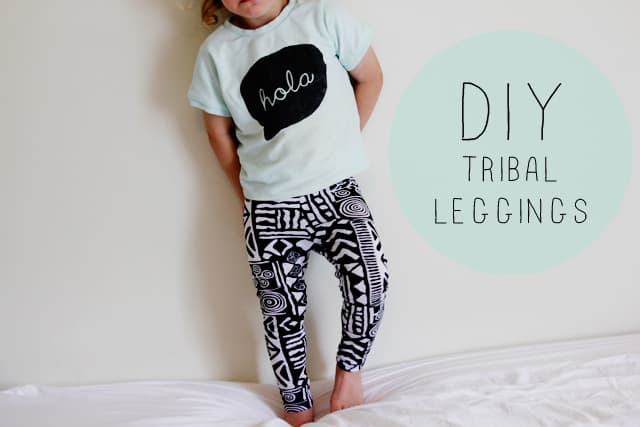 They were so so easy! So easy that I made some for the baby, too. And now they have a matching outfit, hah! I didn't mean to make them an entire outfit that matched, but it happened and I'm okay with it. (The 'hola' shirt tutorial is here.)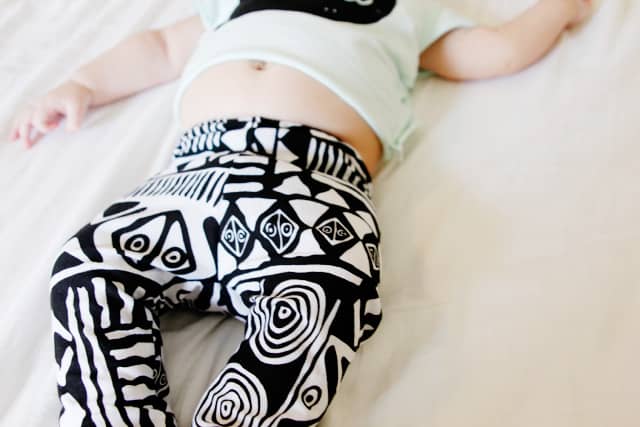 I used the Go To Leggings sewing pattern that Andrea sent me as a gift when it was released. Super easy and great pattern. I definitely recommend it. I had to draft the baby pattern because baby sizes aren't included in the Go To pattern. I just traced some Target leggings and sewed them up the same way as the pattern indicates.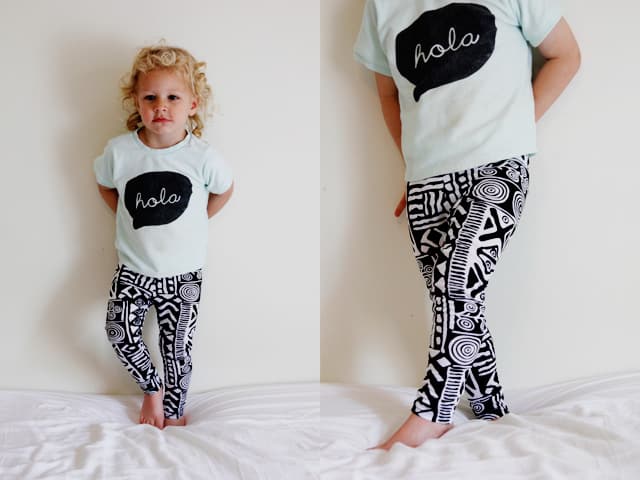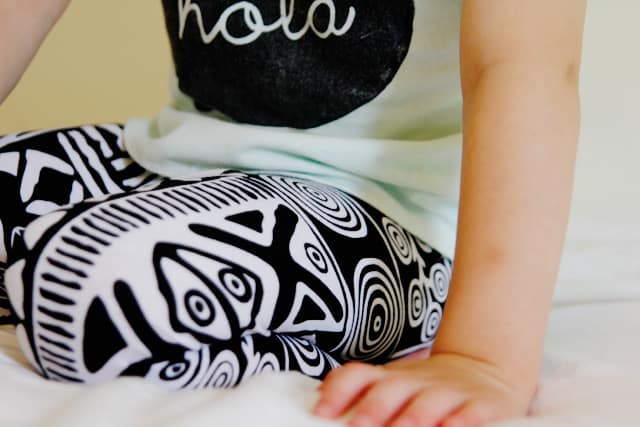 So about that fabric! It's called Black Tribal Print on White Cotton purchased from Girl Charlee. It was my first Girl Charlee order and I might have a new fave fabric shop. Anyways the fabric really makes these leggings! And I think they will be the kind of outfit staple that shows up in photographs in 10 years and my kids will ask ""WHY did you dress me like that?" And I will tell them they were so so cool. And they will never understand.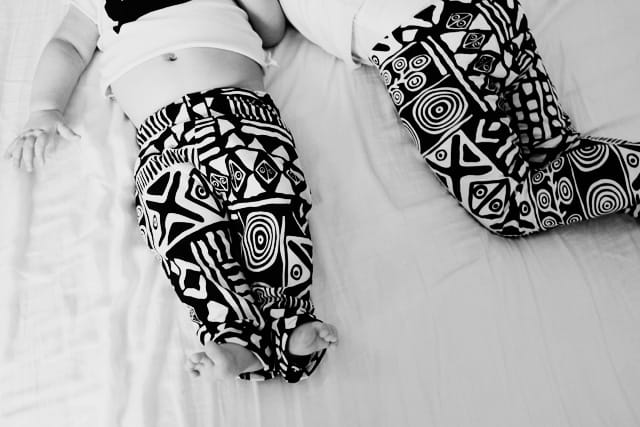 GoTo Patterns is having a grand reopening sale this week! Just in time for KCW! The details are on this page.
I still have about half a yard of this fabric left, but not enough for leggings for me, darn!
Don't forget to enter the "vote for the next pattern" giveaway!