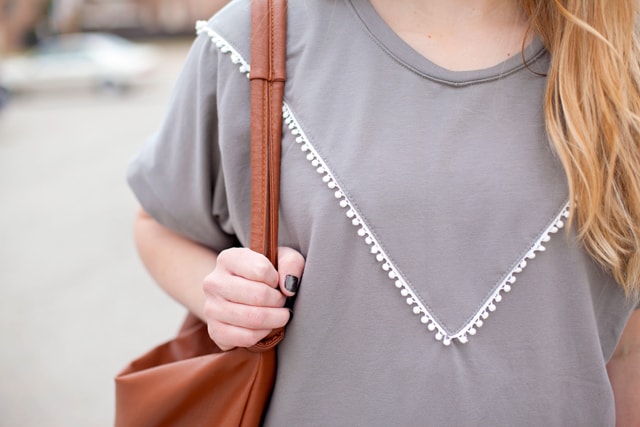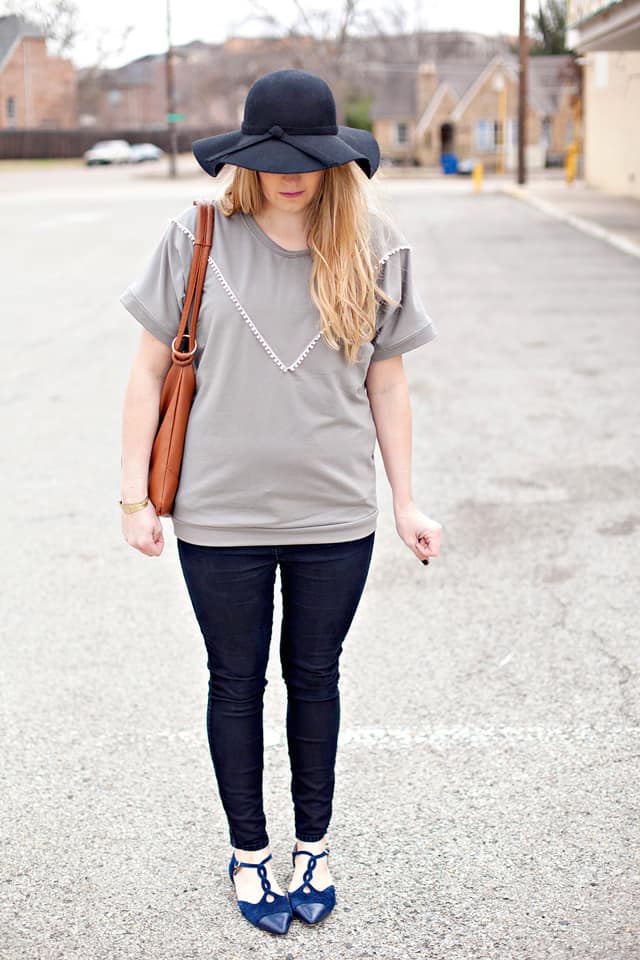 Triangles and Pom Poms??? Can't fail! I made this simple dreamer hack with pom poms, a widely underused trim! The trim itself was a *little* pricey, but that was just poor planning on my part. You can find it relatively cheap online or bring a coupon. But it was worth it!  I guess I have a thing for hacking the Dreamer Top, I wear this top and my lace yoke one all the time now.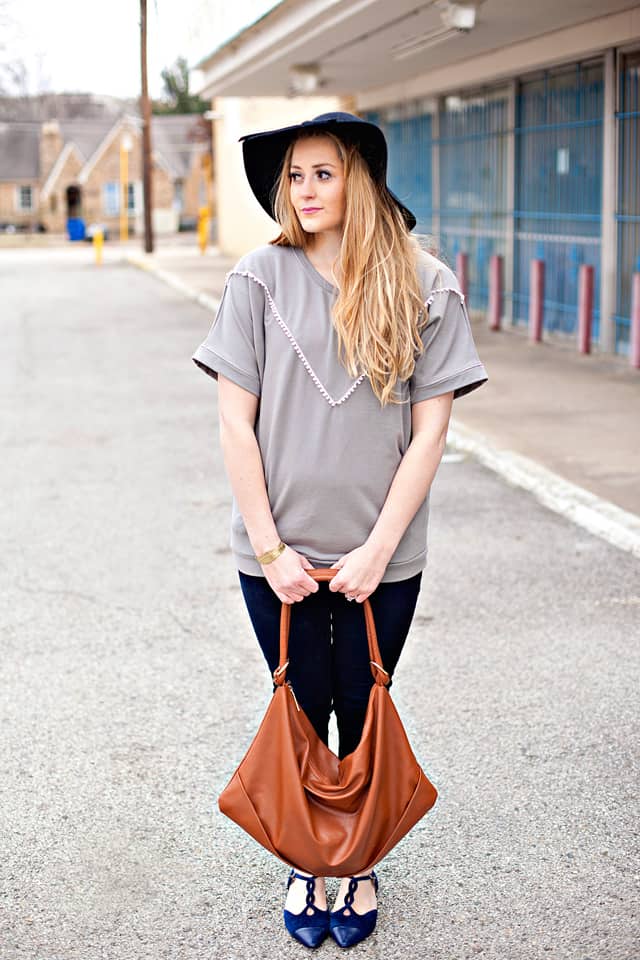 Cut out 1 back piece, neckband and sleeve bands normally.

Mark the front pattern piece 6.5 from the neckline at the shoulder and 1/2″ above the bottom arrow of the "on-the-fold" symbol. Connect with a line.
Slash pattern piece with a rotary cutter or scissors.
Add 3/8″ to each pattern piece for seam allowance.
Cut both piece on fold.
Baste pom pom trim to triangle piece with poms facing up.
Sew bottom piece to triangle piece and finish the top normally.
To add a hem band:
Don't hem the bottom, instead:
Measure bottom of dreamer top and cut a piece of fabric 4″ tall and as wide as the dreamer hem X2. Sew hem band together at the side seam, fold over and stretch to fit hem bottom.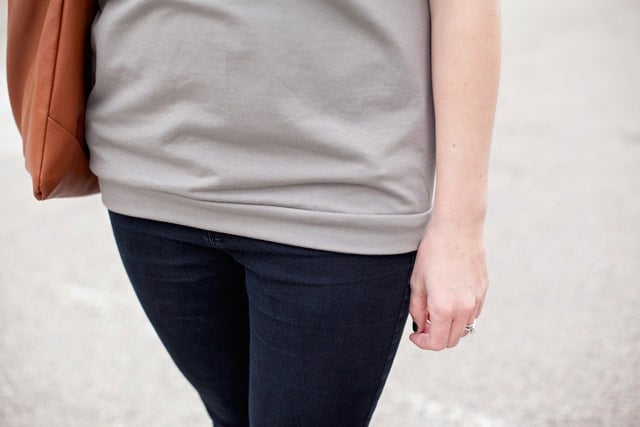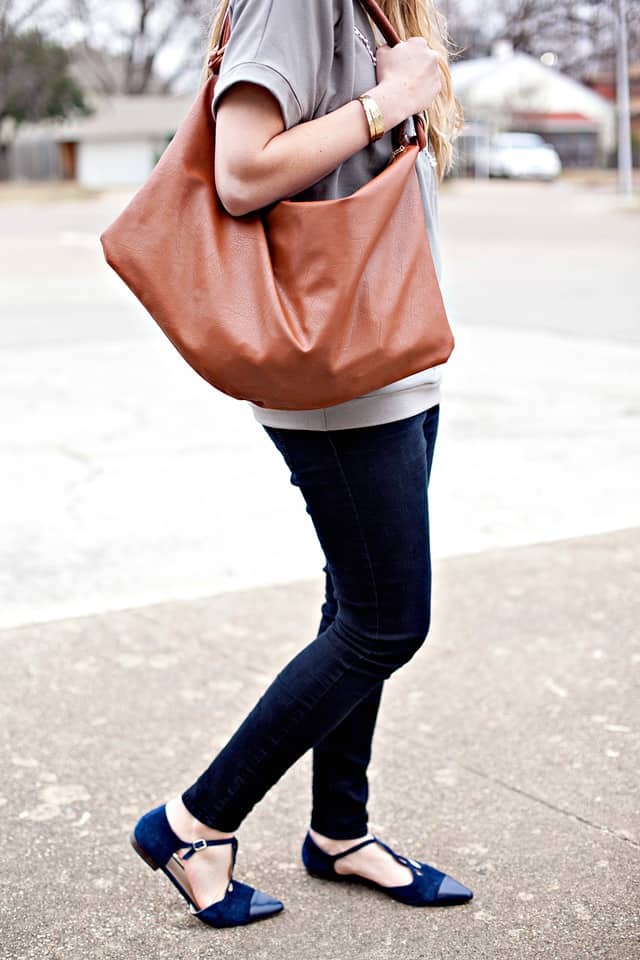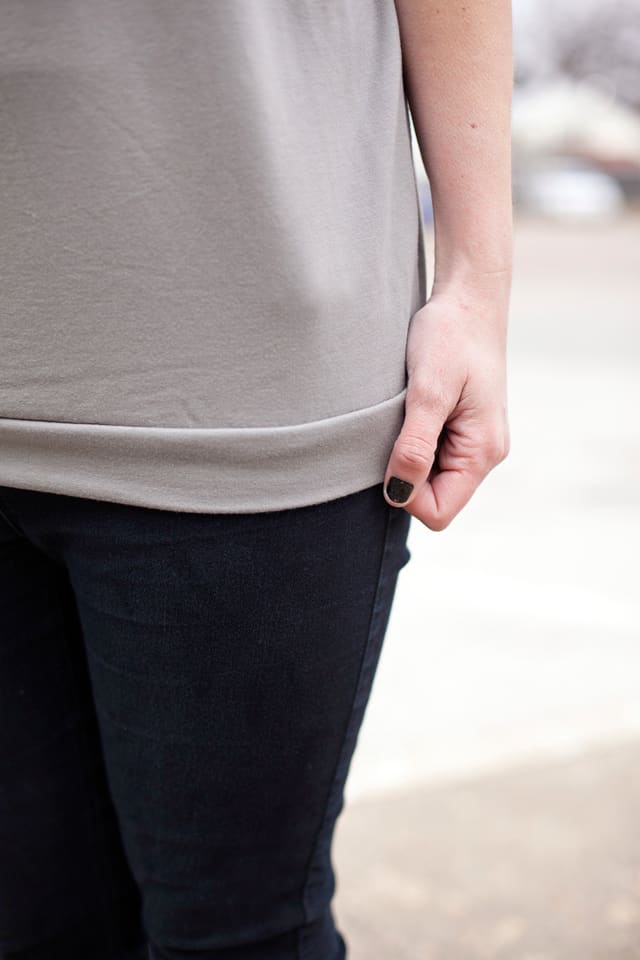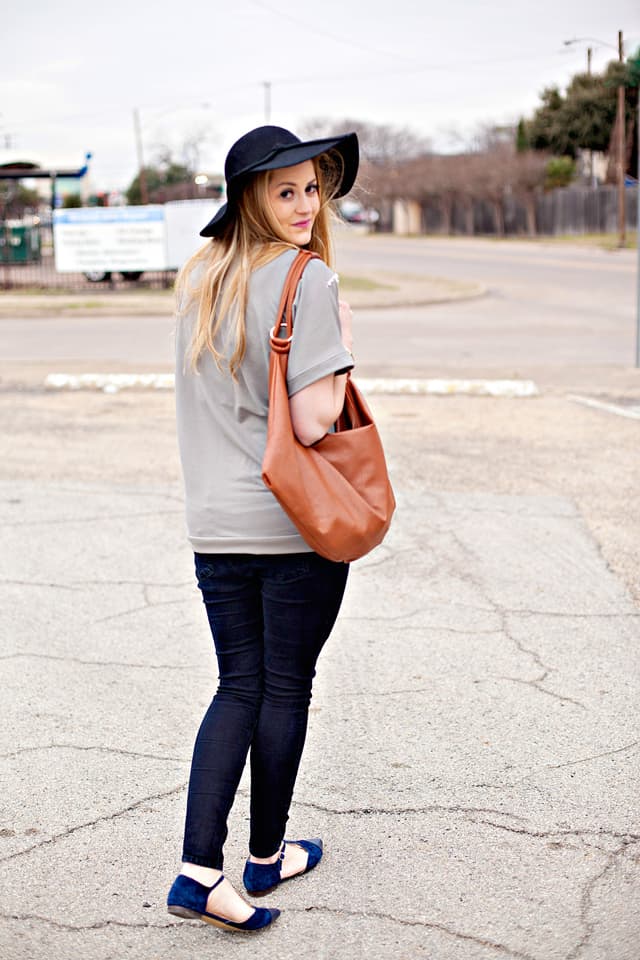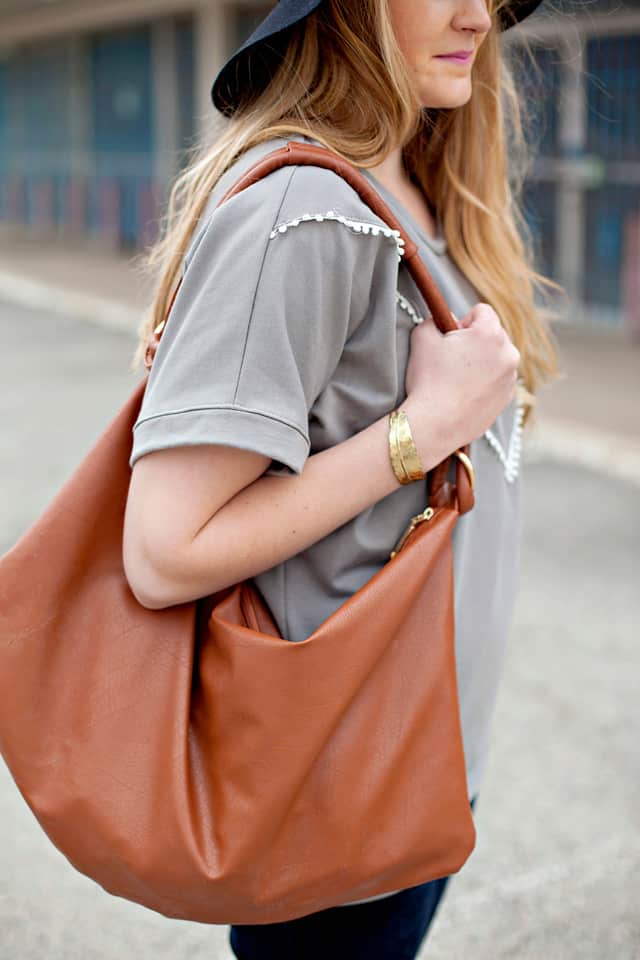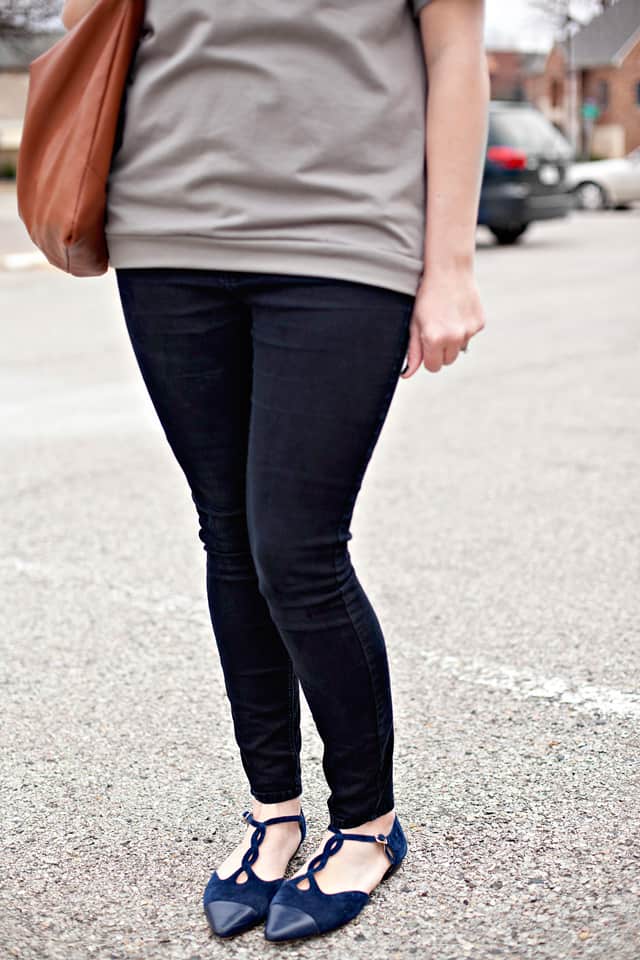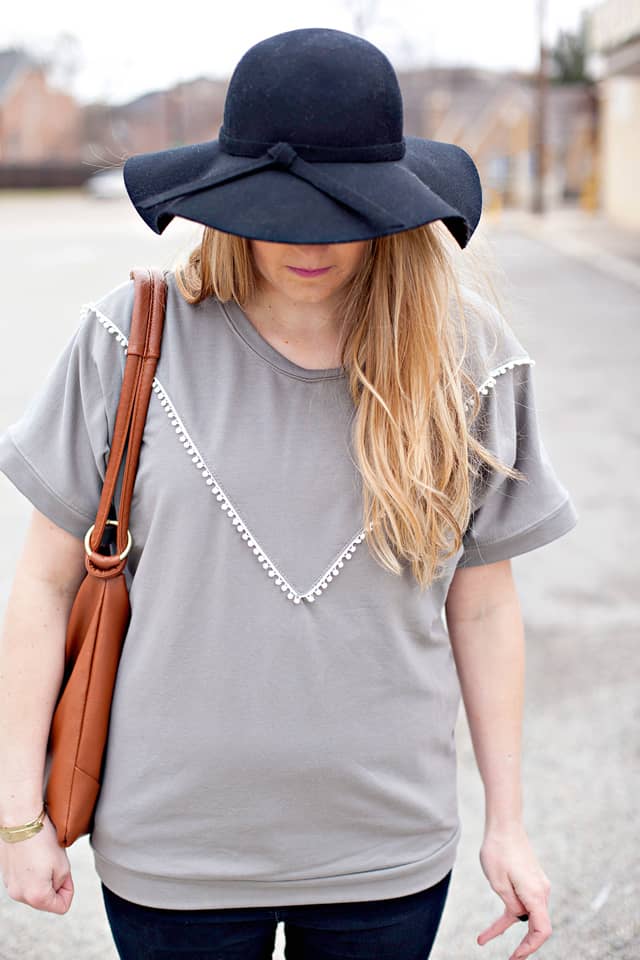 Fabric and Sources:
Grey Ponte de Roma: c/o Girl Charlee
Pom Pom Trim: Joann
Shoes: Sole Society
SaveSave