I've been wanting a few crossover ties to style with my button-ups for a while now, they are a fun way to incorporate a bow tie into womens wear! These little bow ties are so preppy and so fun to make in quilting cotton prints! I'll show you how to make a womens crossover tie with a snap in this tutorial. These preppy little women's ties have Blair Waldorf, Jessica Day, librarian vibes. Edgy but preppy and can be such a fun little pop of color and pattern, depending on the fabric you use! The crossover tie pattern is really easy to make and even more fun to wear.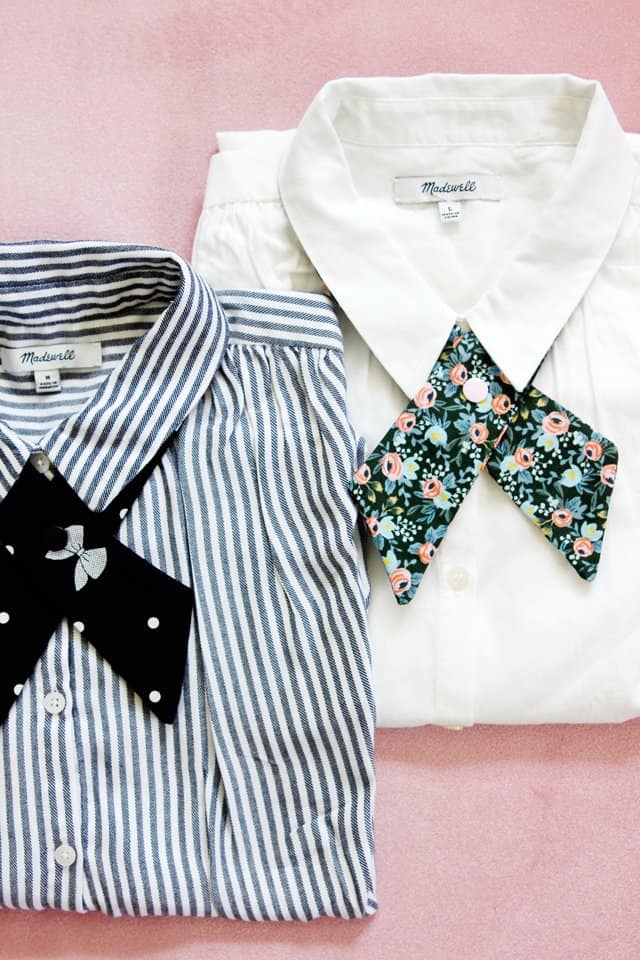 I used KAM snaps for the crossover part, which makes it super fast and easy but also gives it a little pop of color. You can replace the KAM snap with a button if you prefer, but I highly recommend the KAM snaps! They are super fun to put in and you'll end up using them for everything!
I styled these with some store-bought button-ups for the flat photos, but they will be super cute with the Sagittarius Top/Dress or even a thrifted top!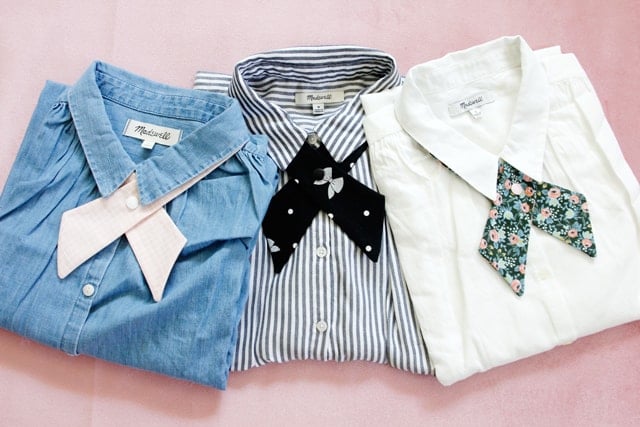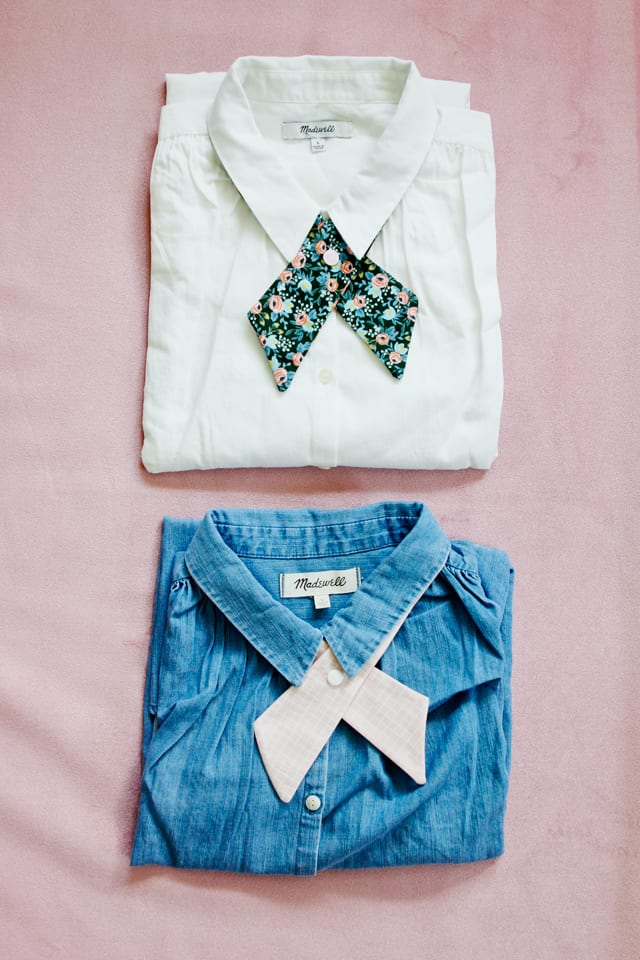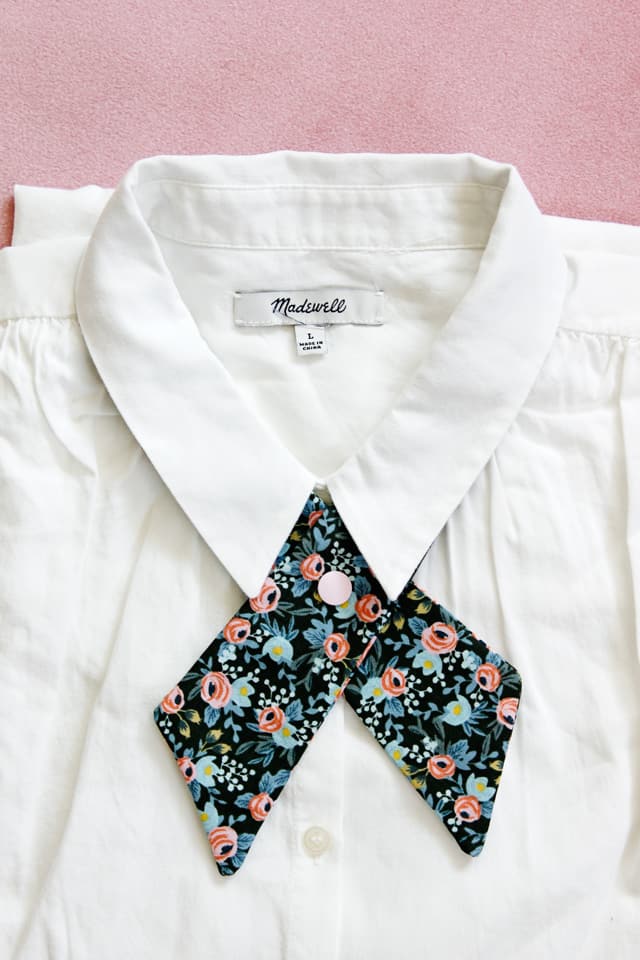 Let's get sewing!
Materials//
-Cotton Fabric, I'm using:
Riley Blake Kiss Me Kate Polka Bow Black (coming in July!)
–KAM snaps
–lightweight fusible interfacing
-pattern download (sign up for the newsletter below and it will be sent to your inbox!)

Instructions//
Print pattern piece and tape together. Cut out 2 pieces from fabric and one from interfacing.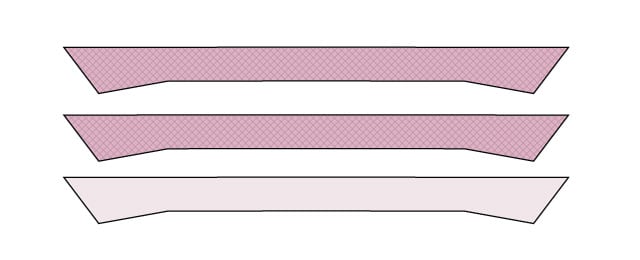 Fuse the interfacing to the back of one piece of fabric.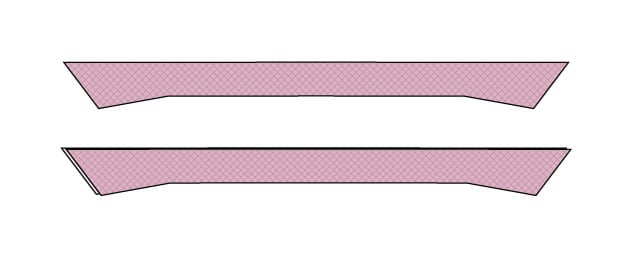 Pin the two tie pieces together with right sides together. Sew around the bow tie, pivoting at the corners. Use a 1/4″ seam allowance. Leave a 1.5″ opening in the middle of a straight edge.
Sewing tip* Use a smaller stitch length (1.5mm or 2mm) to sew the corners and pivots. This will help you get crisp points.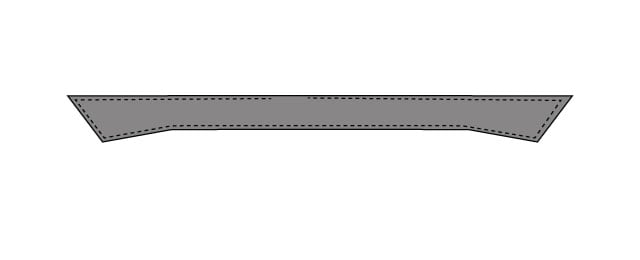 Clip the corners and taper the seam allowance at the corners. Turn right side out and press well.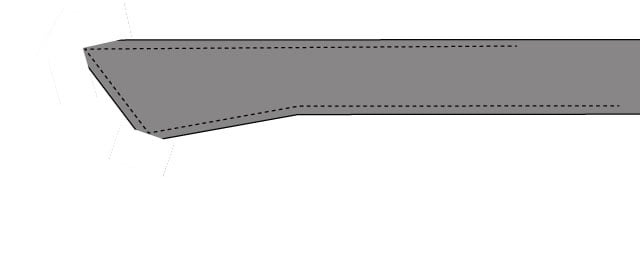 Sew the opening closed. You can do this by topstitching with your sewing machine or using a ladder stitch by hand.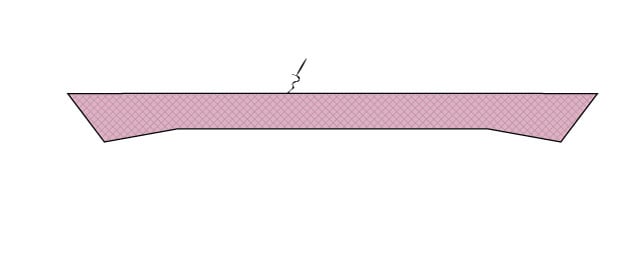 Insert the snap. You can see my full review and instructions of the KAM snap placer here.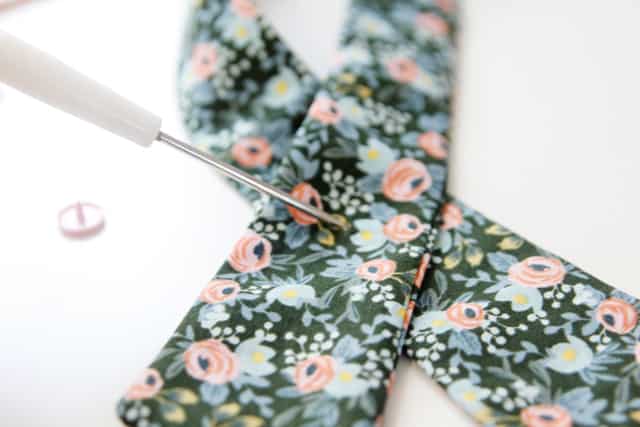 You can try the tie on over a button-up shirt and find the best placement for you, or measure 2.5″ up from the shorter point and place the snap right there.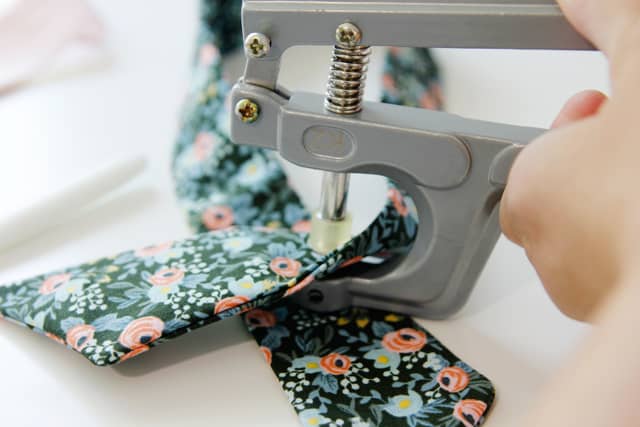 Be sure you have the snap backs lined up so they fit together. Always make sure to check that you have the right side of the snap in the right place! These snaps don't come out easily!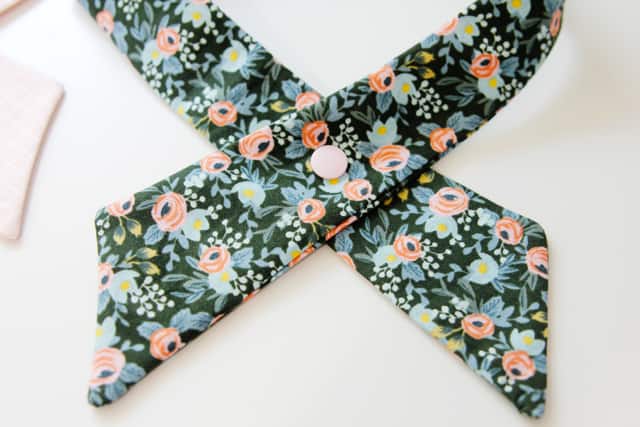 And you're done!