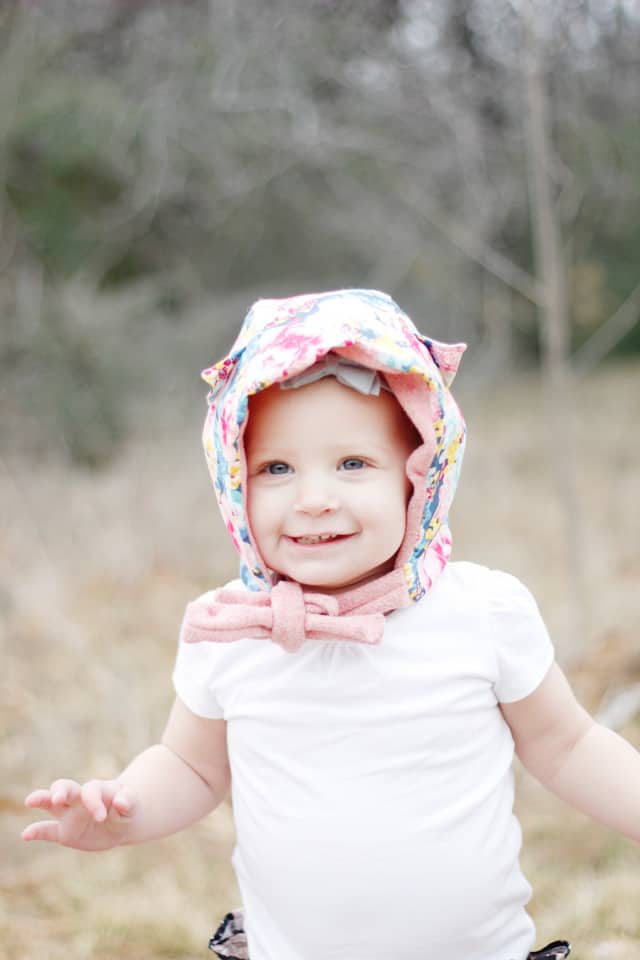 New pattern available – the fairytale hood + capelet set! This is an accessory pattern set, it comes with a bunch of options for winter wear! You can make a plain mini capelet, a hooded mini capelet with rounded hood (with bear or cat ears) or a pixie hood, or just make a plain hood/bonnet to keep your ears warm! Lots of patterns in one!
My favorite is the cat hood/bonnet above. I made it in a floral cotton with a wool lining. The wool is a little too thick for the bow, but it is still cute! Lena wears it almost everyday when we go out in the bitter cold.
Available in my pattern shop HERE!