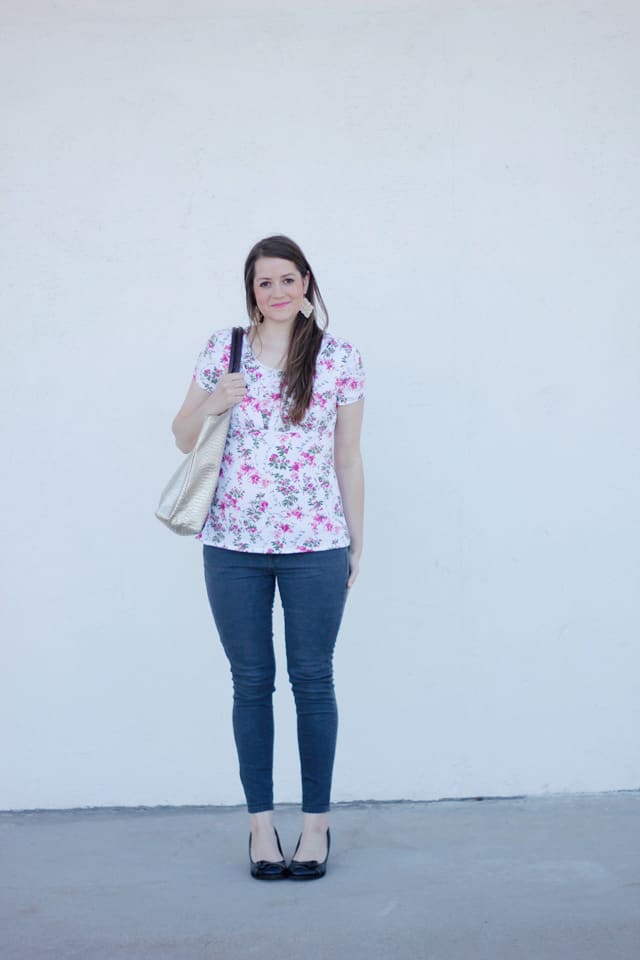 This is my Wildflower top! I made this top in this white and pink floral from Girl Charlee and the short sleeve option. I think I'll be living in this top this summer! The fabric I used is lightweight so it will be great in the heat.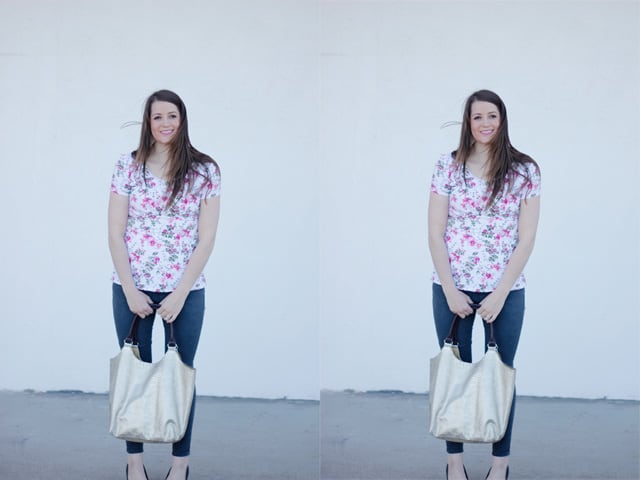 There is an inner layer that blends into the photos because I used floral for that part, too. Anyways, that eliminates the need for a tank top underneath. The top is really cute with a contrast inset, too!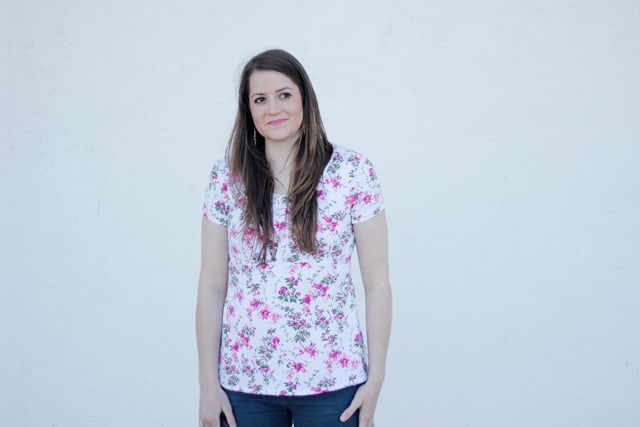 The top was easy to sew, I think it took less than 2 hours of distracted sewing. I was cleaning my sewing room at the same time!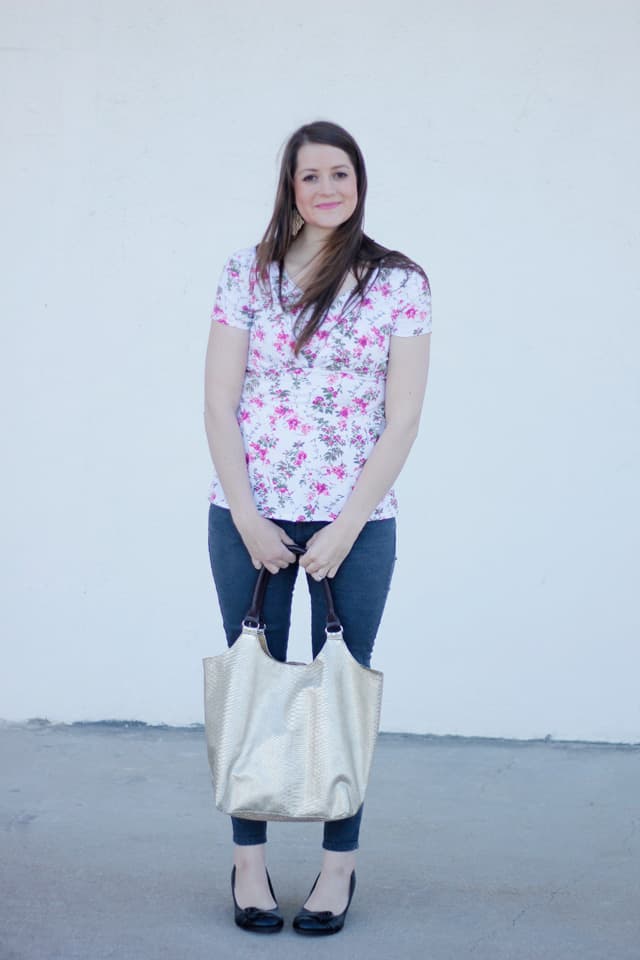 Buy the whole collection HERE!
You can also see my Parisian, Daytripper and fabric suggestions for all of them here!
I'll share my City Girl tops soon!