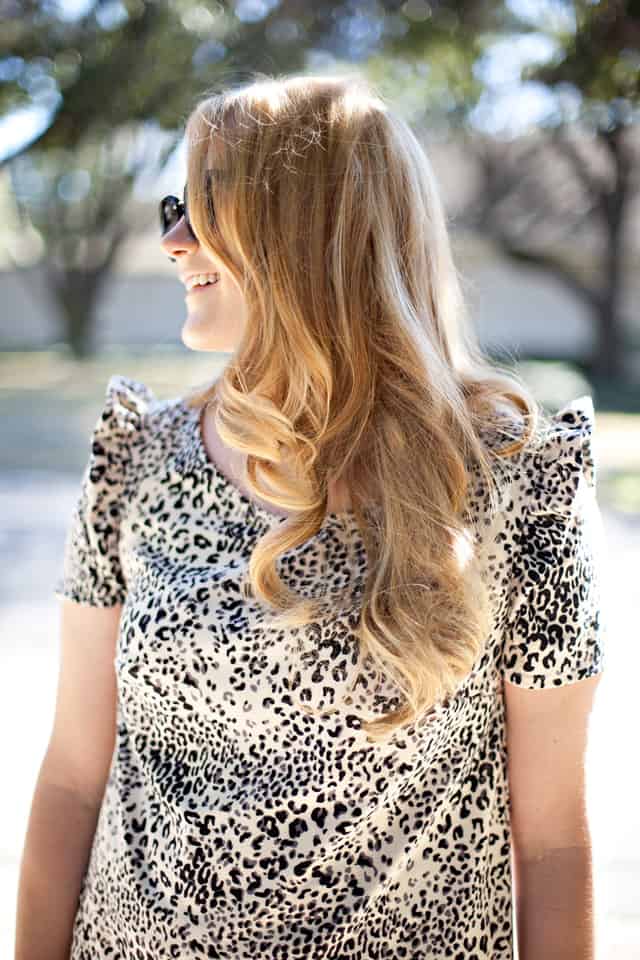 Another Pattern Fusion! I'm loving just mashing two patterns together, it's super fast and fun! This is two of my own patterns, the Sophie Shift with the Callie Top, both from the Garden Party Collection.
The Sophie Shift is a simple shift dress with a zipper in the back. I sewed it up in this leopard knit fabric (from Girl Charlee, it's still available!) so I left the zipper out. The simple modification is using the small ruffle from the Callie Top, and sewing it in the sleeve!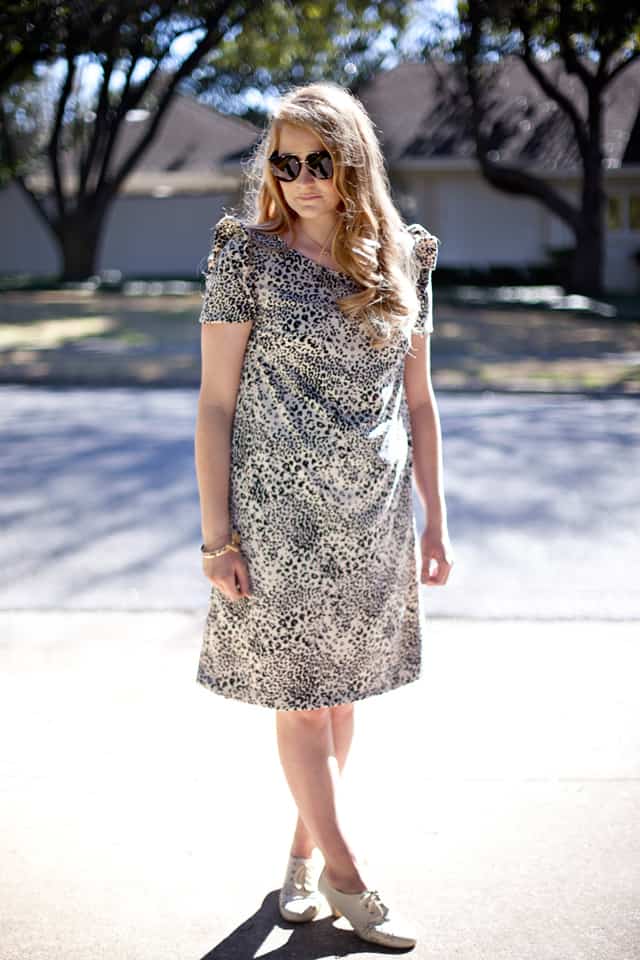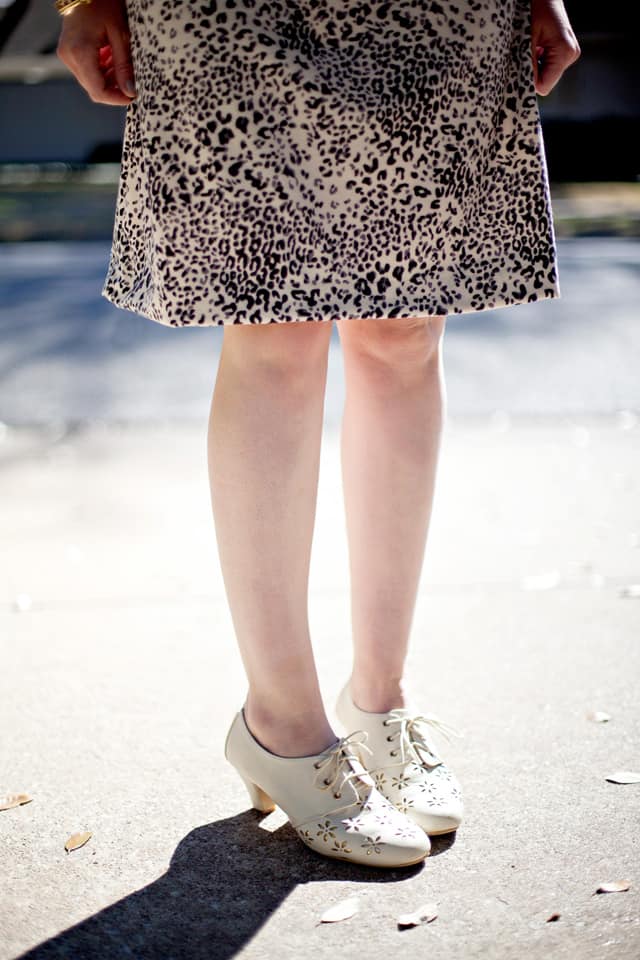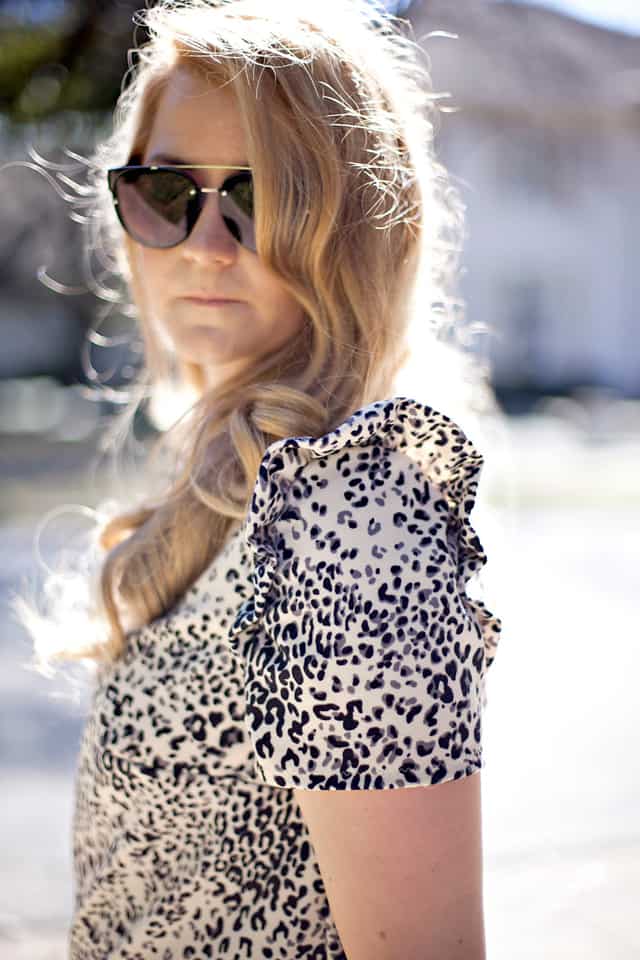 I also skipped the collar and just folded under 1/2″ at the neckline to finish it. This dress is so comfy!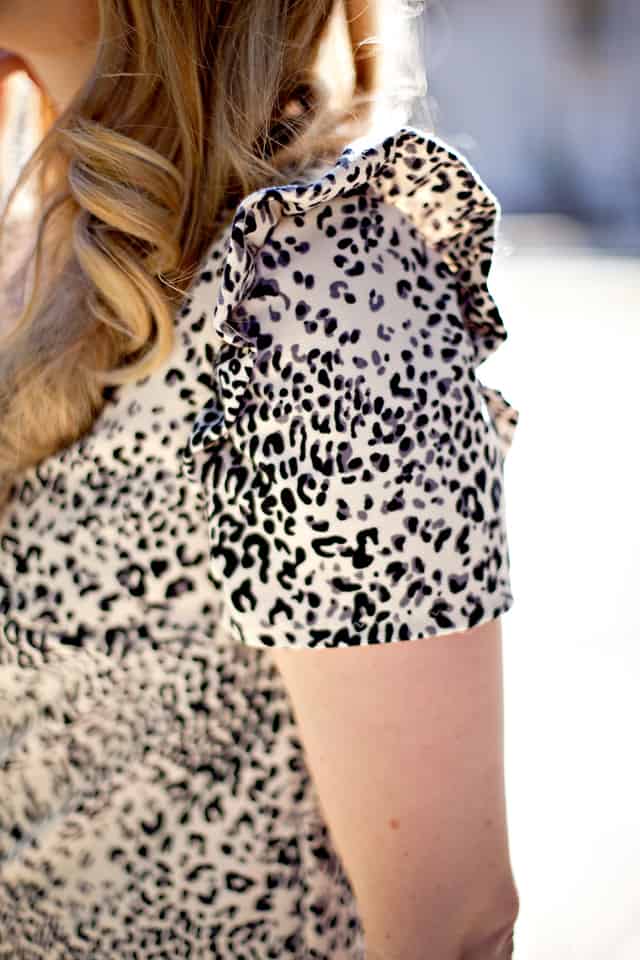 PATTERN FUSION/// Sophie Meets Callie
Materials:
–2 yards leopard knit, or other ponte de roma
Instructions.
1. Print out the small ruffle from the Callie Top pattern.
2. Cut the back piece of the Sophie Shift on the fold, omitting 3/8″ seam allowance.
3. Sew up the Sophie Shift. Leave side seams open. Skip back dart. Fold over 1/2″ at neckline and sew to finish neckline.
4. Gather the small ruffle and baste to outside of armscye.
5. Insert sleeve using the flat method. (see this post for help)
6. Sew up side seams, hem the dress and you're done!