Babies in fur! Just can't get over how cute they are! This pattern is a mini-me version of yesterday's Women's Cropped Jacket pattern. This faux fur cropped jacket is also super fast like yesterday's jacket and gives an outfit so much extra!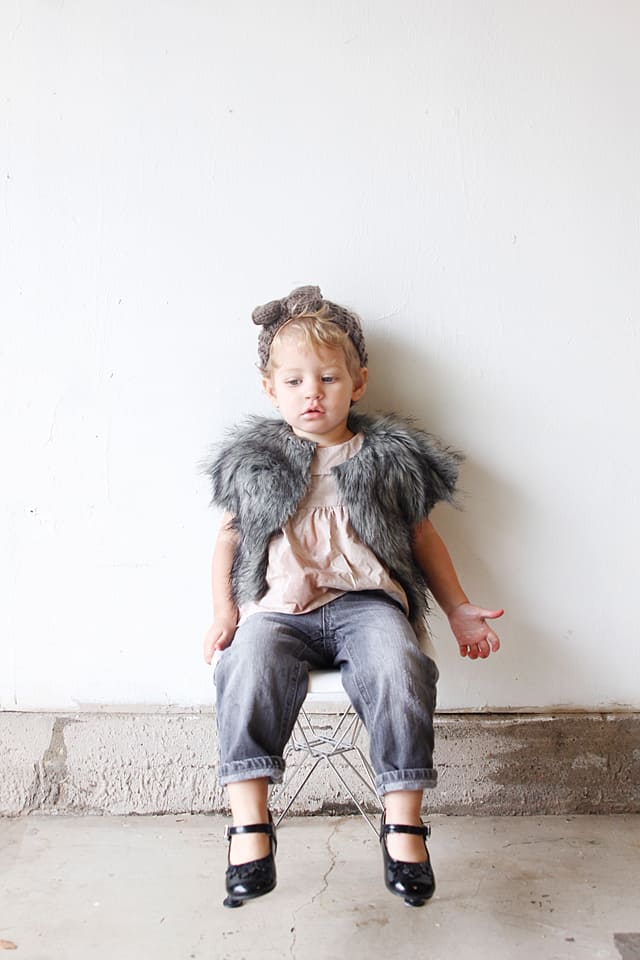 I will also say, these little jackets are WARM and cozy! I wear mine around the house when I'm cold, hah! It's nice when a winter accessory is also functional, so bundle up your girlie with this free pattern! I bought 1 yard of faux fur to make both of the cropped jackets, and I have a little bit left over.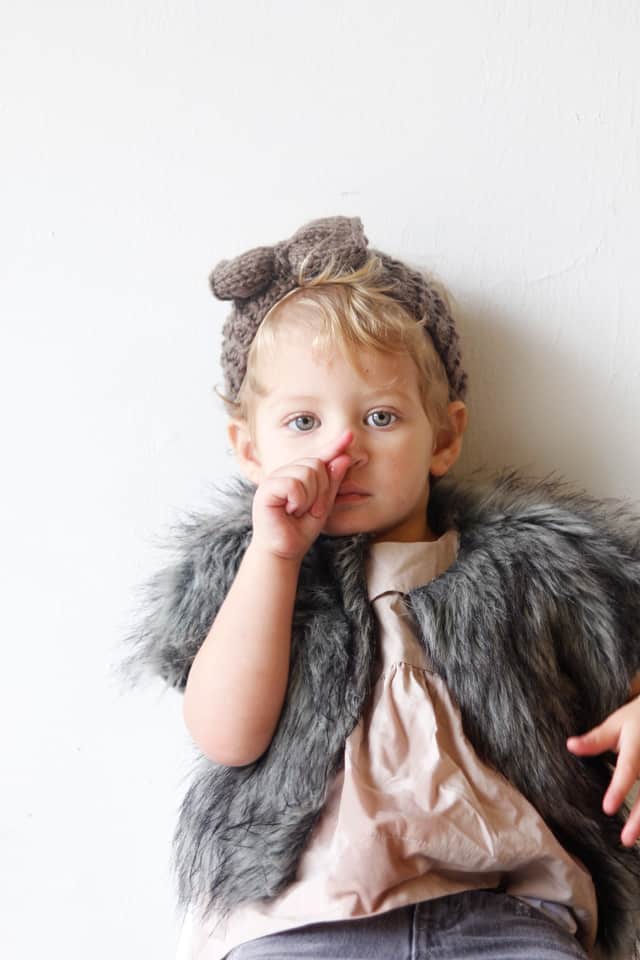 I think with a coupon you can get the faux fur for like $10 a yard at Joann (maybe less) and it makes two jackets so that's a deal!
faux fur cropped jacket TUTORIAL
This is a one size pattern for sizes 18M to 3ish.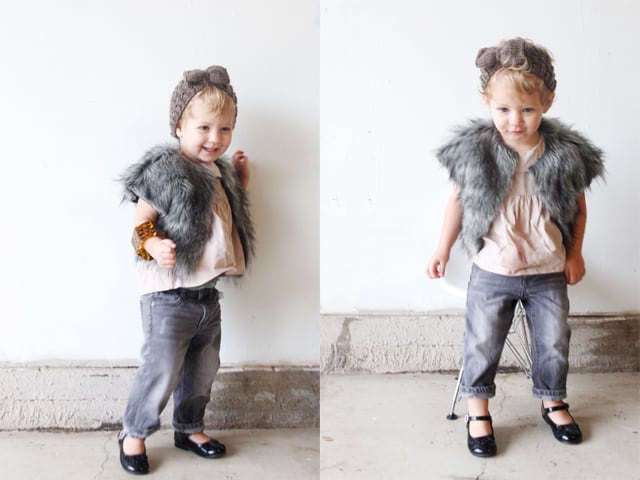 The instructions are the same as yesterday's post, except the pattern piece is smaller. It will fit on just two pages and tape together like this: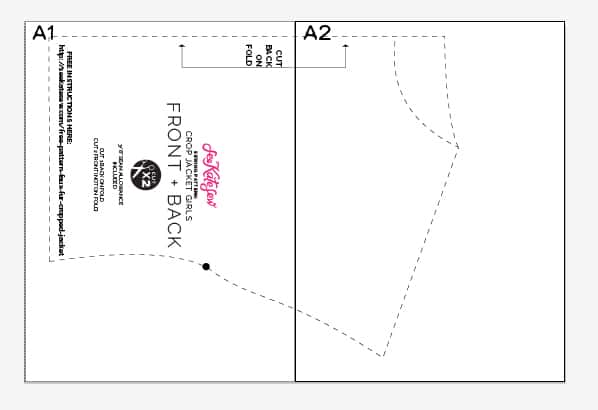 I repasted yesterday's instructions here to make it simple for you! :
2. Cut out 1 piece on the fold using the top neckline. This will be the back piece.
Cut out 2 front pieces (not on the fold) using the lower neckline.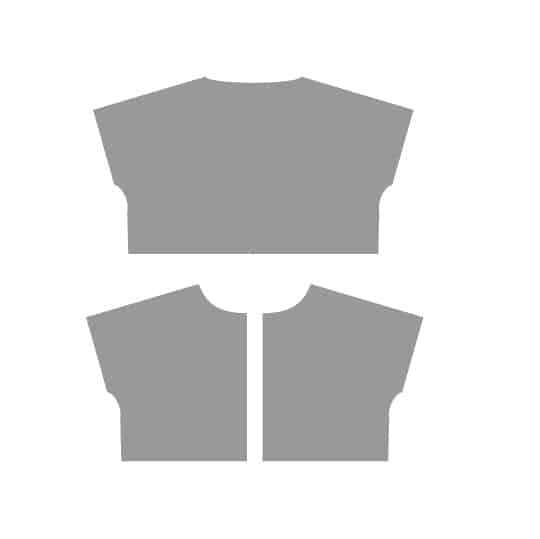 3. Lay front pieces on top of back piece with right sides (furry sides) together. Pin and stitch along the shoulders and from dot on pattern piece to bottom of side seam.
Backstitch at each end.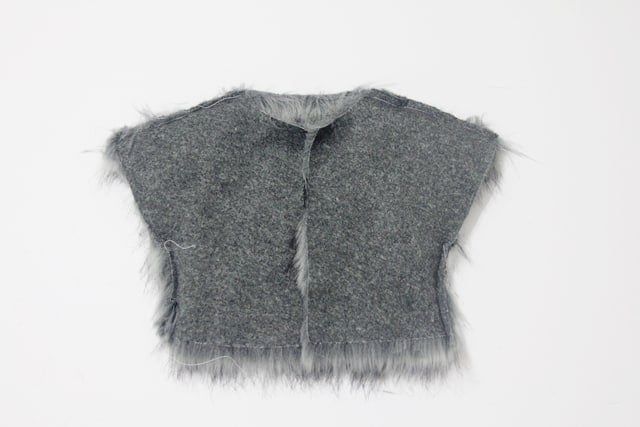 4. Flip your jacket right sides out and you're done! You may need to trim some of the fur to get it looking right.
Happy fur-sewing!