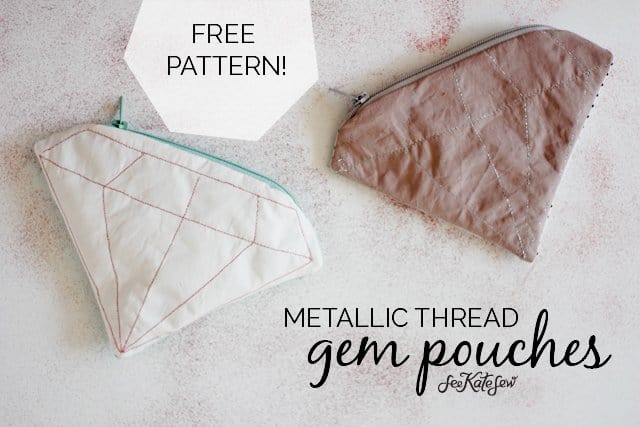 This thread is inspiring all sorts of projects. Today I'm sharing this metallic gem zipper pouch project. It has a free pattern download and these are just so cute! You can really use them for anything! I'm going to hoard them for the holidays, probably stuff them with lipgloss for friends. This is my Christmas in July prep, a little late obviously! It will be nice to have a few gifts ready to go!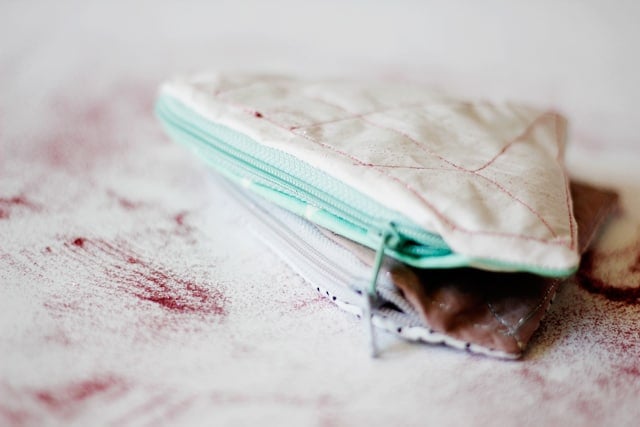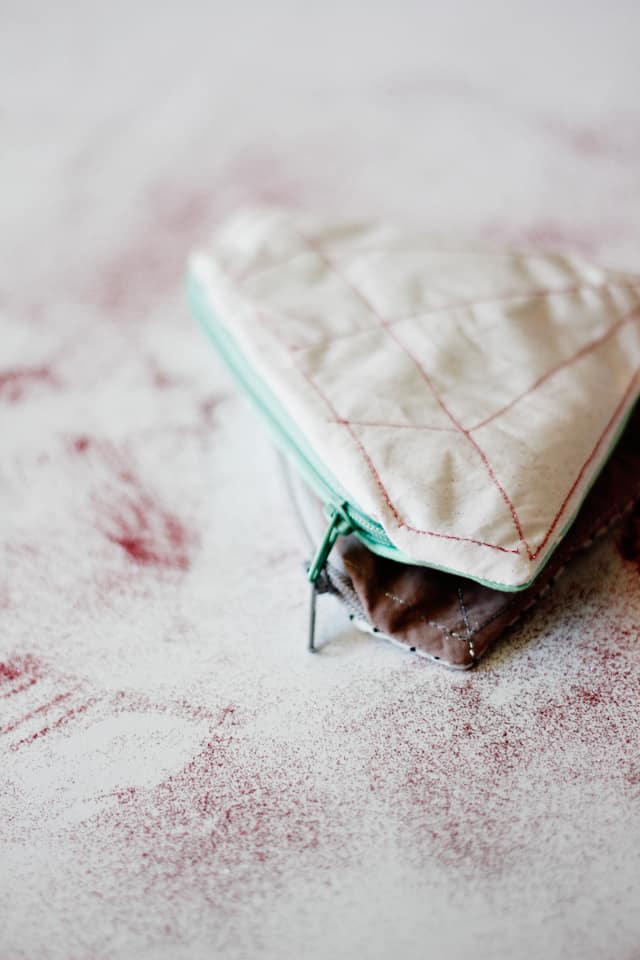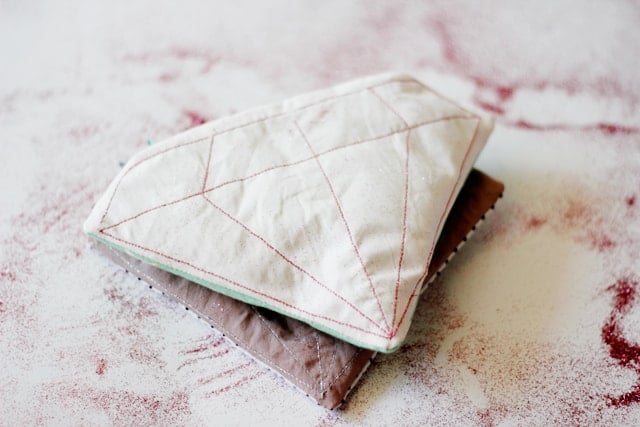 Something about the sparkly, shiny thread got me thinking about gems and jewels. This geometric take on the standard zipper pouch is very easy to make and packs a punch with shiny thread on the front. You can use a fun print for the back of the pouch if you want. All you need is a fat quarter or two!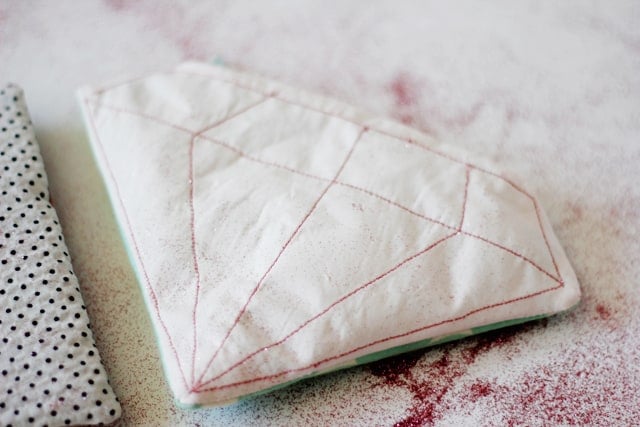 Materials for Gem Zipper Pouch:
-2 fat quarters
–lightweight fusible interfacing
-metallic thread of choice
–one 7″ zipper
–free gem zipper pouch pattern
There are a few others tutorials you will need to reference during this tutorial:
–Sewing 101: how to sew with metallic thread
–basic zipper pouch tutorial
Let's start! The first few steps are prepping fabric.
CLICK THROUGH FOR INSTRUCTIONS
Step one: Cut 2 of fabric, cut 2 of lining and cut 4 fusible interfacing, using your gem pattern piece.
Step two: Fuse interfacing to back of fabric and lining pieces.
Step three: Topstitch metallic thread to create the diamond shape. Use thread guide on pattern piece or make your own design. You can topstitch once for a thin line or twice for a thicker line.
Next, get your zipper out and follow these instructions in the basic zipper pouch tutorial. The instructions are exactly the same from here on out, the only difference will be the shape of your pouch!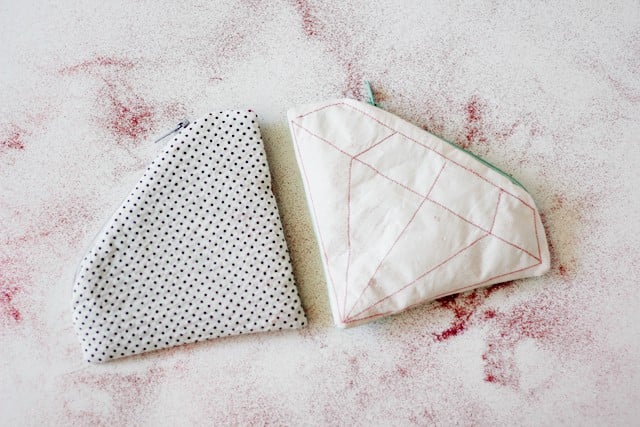 Pin this for later!