Are you sick of hoodies yet? Sheesh! When I was tweaking the pattern I made quite a few of these. I typically like to test my patterns myself over and over just to be sure things are right, but this hoodie was just so fun to make I got hooked! There are also lots of options and ways to change it up and I had to try them all, multiple times of course. I still have one or two hoodies that just need a zipper sitting around. But I have a few more to share here. I hope you don't mind!
The colors were really fun for me to put together on this one. I love the bold colorblocked feel of this one. Girl Charlee sent me this fabric, it is their new modal french terry. It's super soft and smooth on one side and then a little rougher on the backside. Such a comfy fabric! I'm jealous! They have this fabric in a few colors including grey and green, check it out!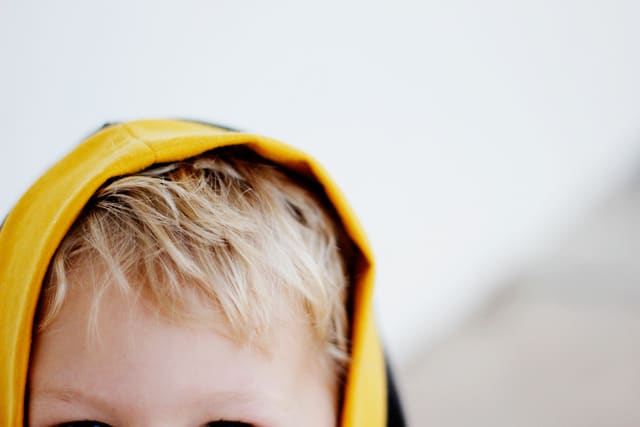 The other fabrics were just leftovers. It was fun using up some scraps as I made these hoodies. Since the pocket and cuffs require such little yardage, you can get crazy! The yellow is a ponte also from Girl Charlee. I think I bought the grey stuff locally.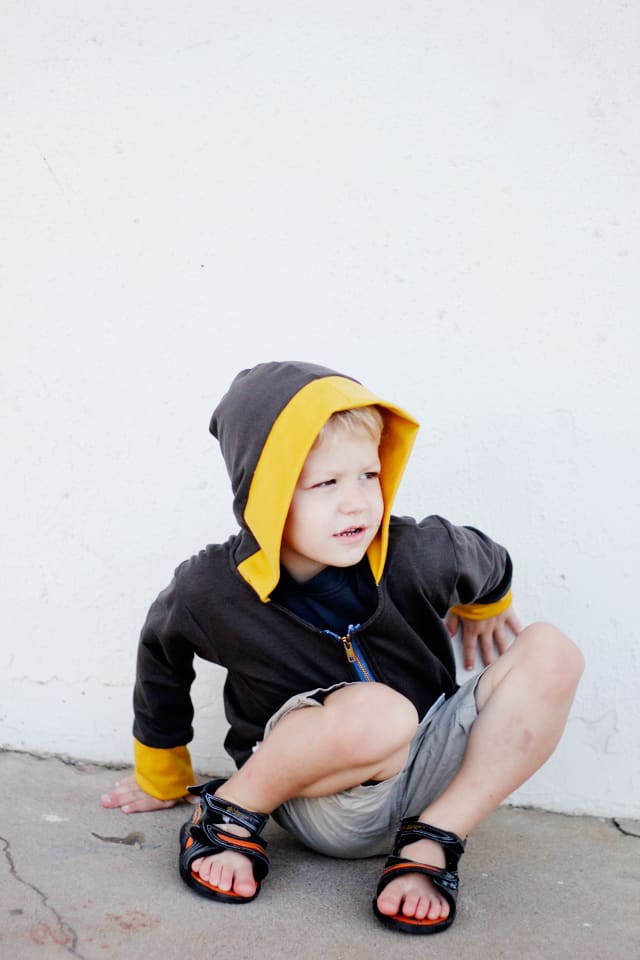 I did the half-zip centered option for the front. The angled zipper was the hoodie's inspiration but I like a traditional straight zipper, too. I used a vintage metal zipper, it's nice and bulky.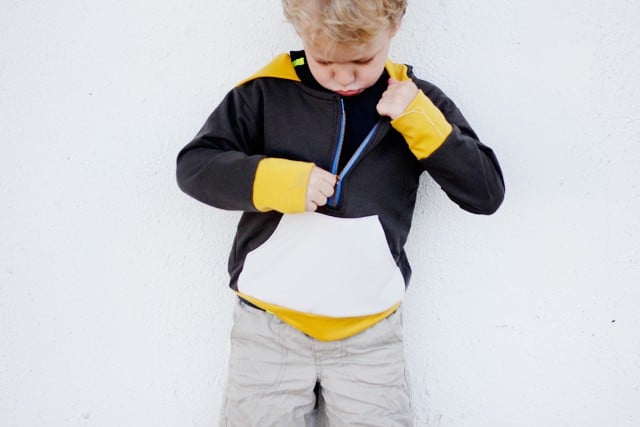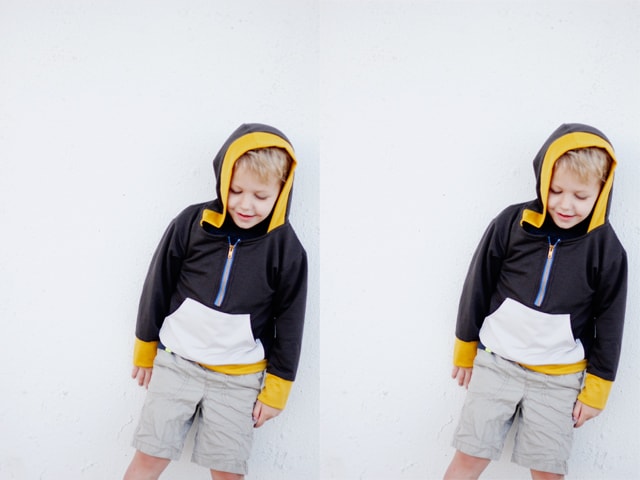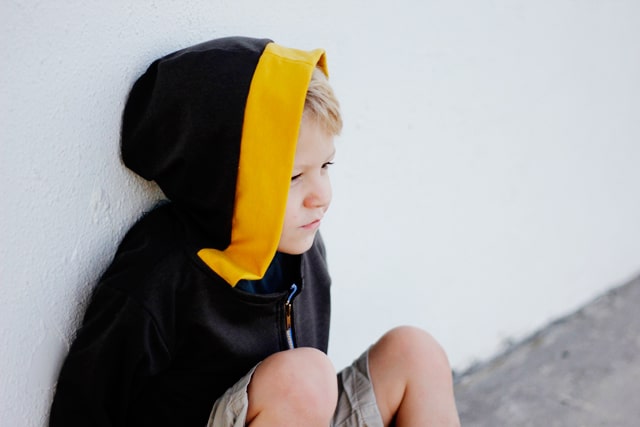 He loves it so it's a win!
This pattern is available with the MAKE [BELIEVE] collection for just a few more days! ;Snag them now!