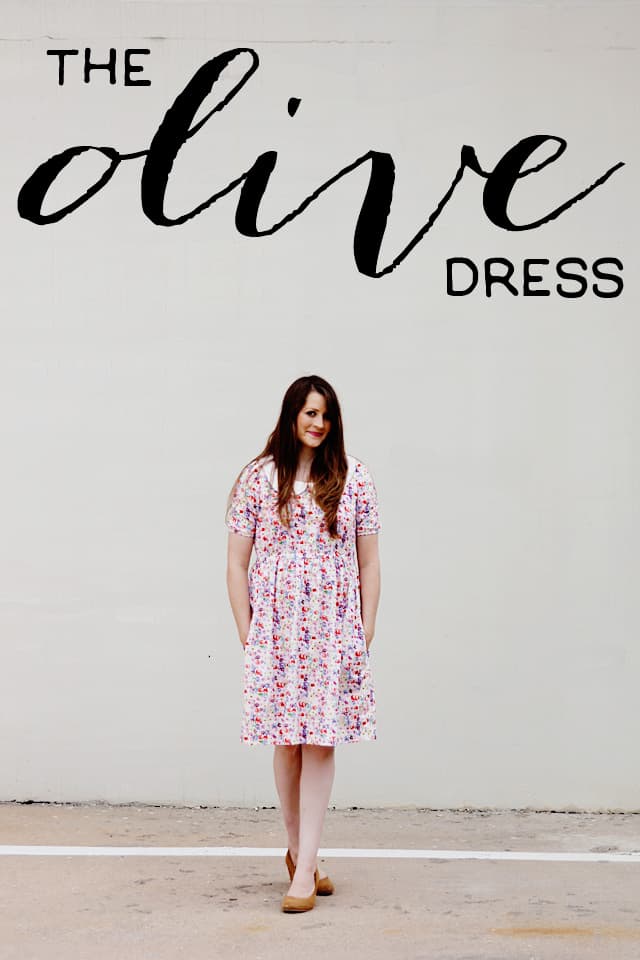 Last week I introduced you to Dear Stella fabrics. They sent me a few yards of this floral fabric from their blossom line to play with. I picked it out to use with my Olive dress pattern. The fabric is a shirting so it's the perfect weight for summer apparel.
I'm really happy with it! It's a really nice fabric! I used a light pink solid for the collar. The best part about the Olive dress is the pockets!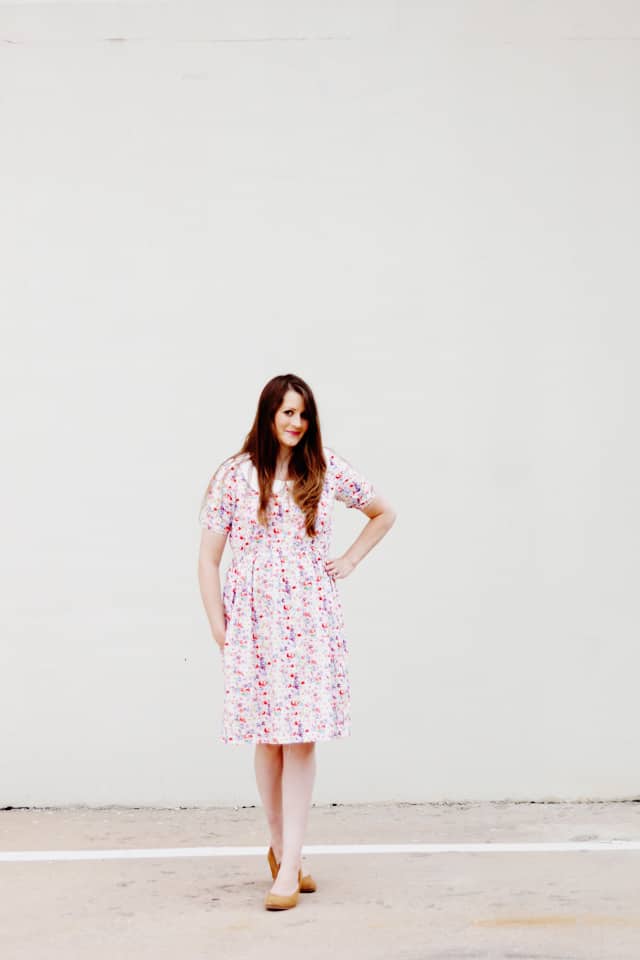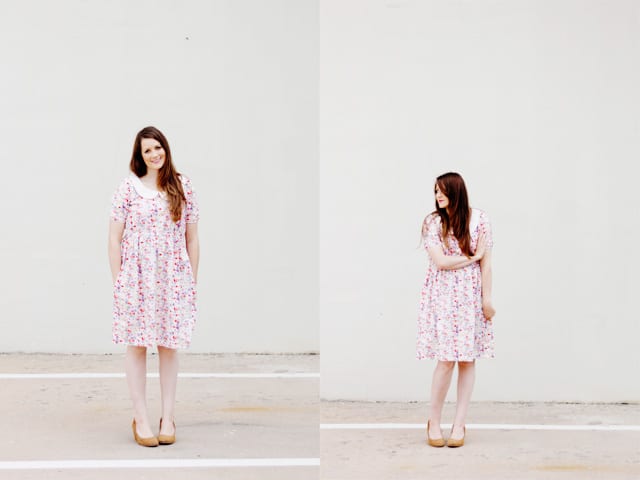 Here's a close-up of the print. It sorta looks like fireworks from far away. This is called Blossoms from the Spring Street collection, I think the colors are so pretty!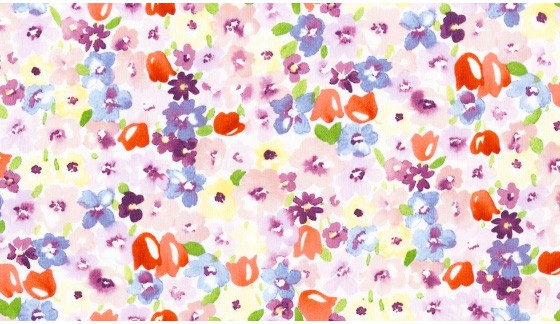 Thanks Dear Stella!