I love screenprinting and knew I wanted to incorporate it into at least one of my sytyc projects. But, since the hardware store doesn't sell screen printing ink, I had limited options. So I did this faux screenprinting method, that wouldn't mess up my screen (because you don't even need a screen!)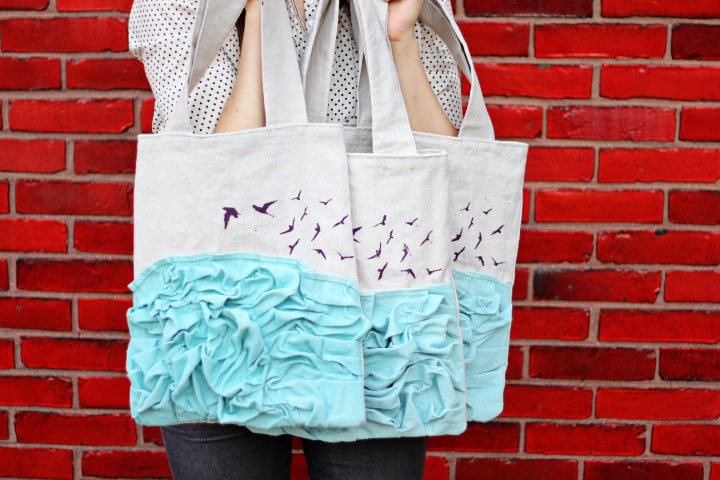 I love birds so it was a good fit. Here is the printing method I used. You can do this on pretty much anything!
how to print with contact paper
I didn't want to use my real silkscreen for this since I was using home interior paint and didn't want to ruin the delicate screen. So instead, I picked up a roll of contact paper and masking tape. You'll also need an
X-acto knife
.
To start, find a design you like and print it out. I googled "flock of birds" to find my image.
Print out your image and tape it to the back of a piece of contact paper. Then tape them both to a
self healing mat
.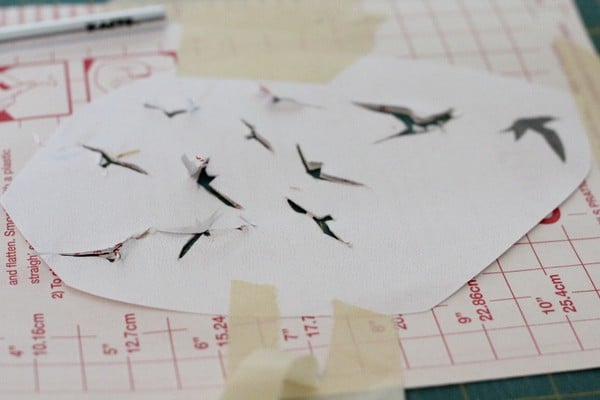 Use your X-acto knife to cut out the bird shapes.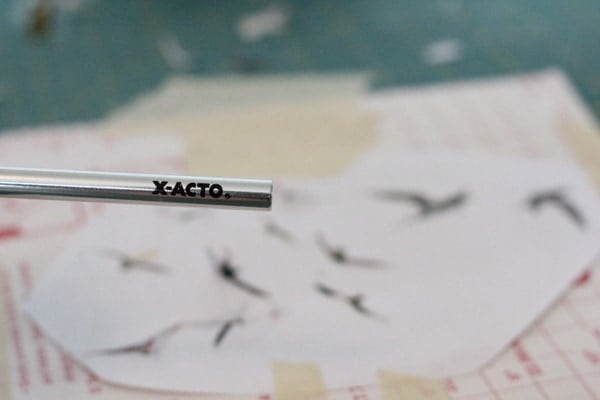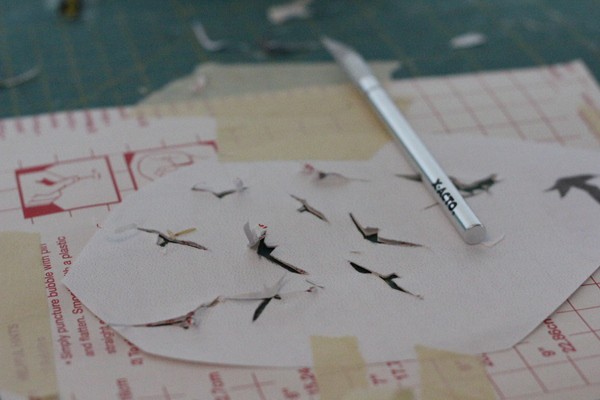 This is what you'll have: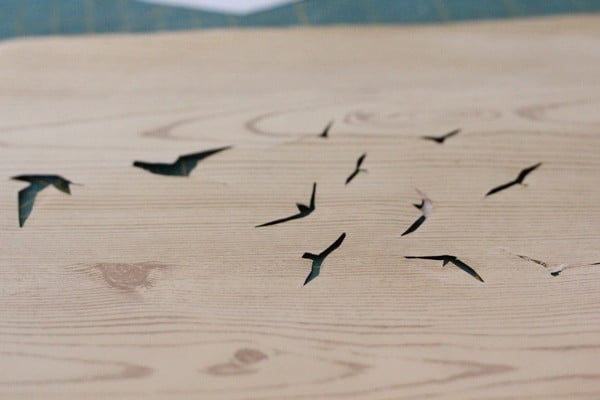 Now peel off the backing and carefully stick the contact paper where you want it on your fabric. Make sure the bird outline parts are stuck firmly down.
Dab on your sample paint using the brush it comes with.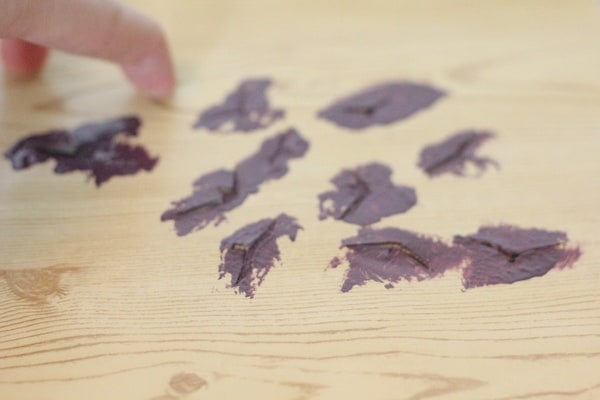 I always like to test it on a little swatch before doing on the actual project.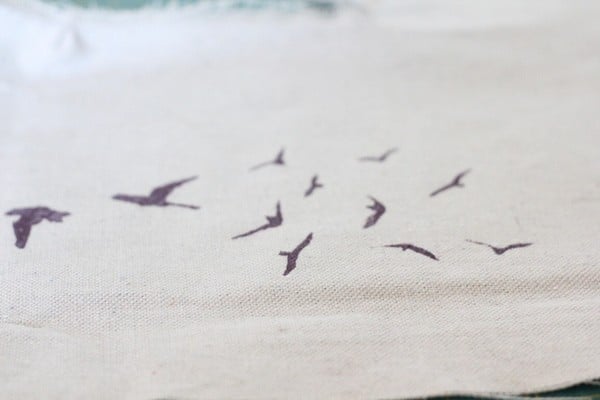 Home interior paint is nice and thick, so it will stay in place when you pull of the stencil.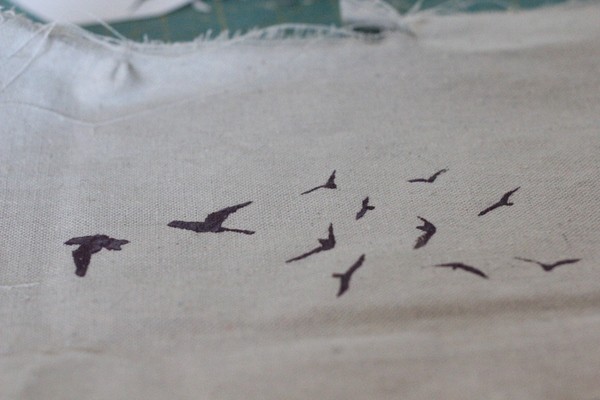 Once you've pulled the stencil off it will still be sticky, so you can do it again on your other bags.
Just keep pushing the contact paper down so you get a clean edge.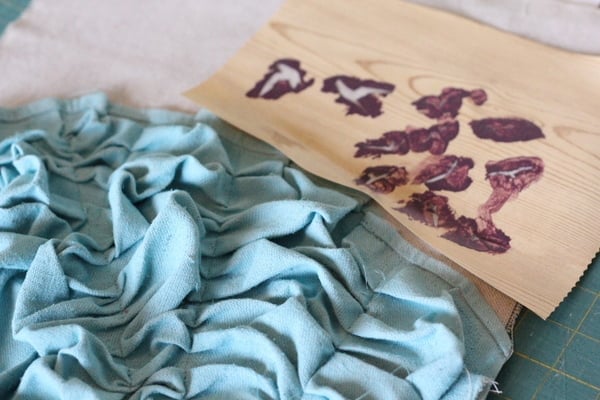 That's it! Now you're a printing pro!