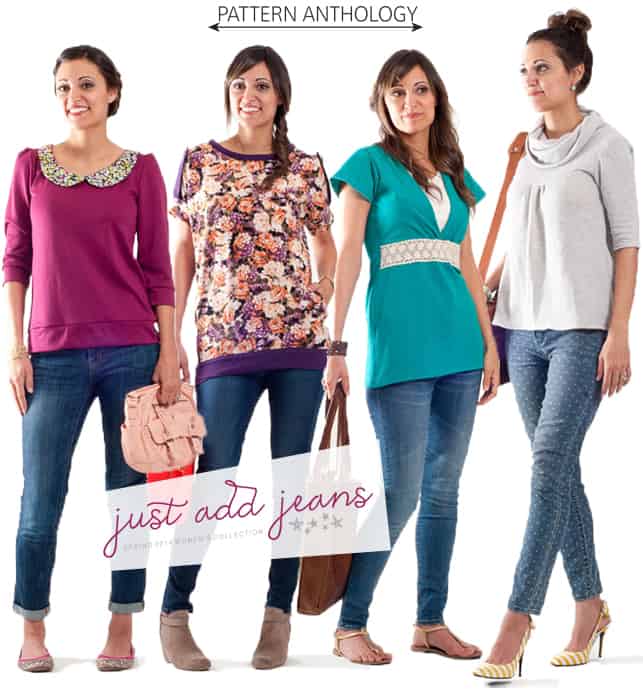 The day is finally here- our newest Pattern Anthology Collection is available! This collection is titled "Just Add Jeans". The whole concept is easy everyday wear, the things our closets are full of! So each of us created one unique, figure flattering knit top that can be paired easily with a pair of jeans! Easy to sew, easy to wear!
The four top patterns are totally unique and are ready to fill your closet! You'll have so much fun sewing these you won't want to stop. Our collection is perfect for spring and will also carry you through all four seasons with so many options! I've sewn up all four tops (multiple times) and can't wait to share them over the next two weeks!
My pattern is called the City Girl Frock + Top, it has a dress version and two top lengths. The City Girl has a cozy cowl collar and half or 3/4 length sleeves.
Our model is Alexia from Lexi Made! She's adorable, right?! Here she is modeling the top version of my City Girl top with polka dot jeans. This look is perfect for the everyday on-the-go woman. Professional yet playful! Andrea's Parisian is a cute puff sleeve peter pan collared top. This top is a little more fitted, I really love how mine turned out! Alexia models this one with pinned up braids and flats for a more dressy occasion.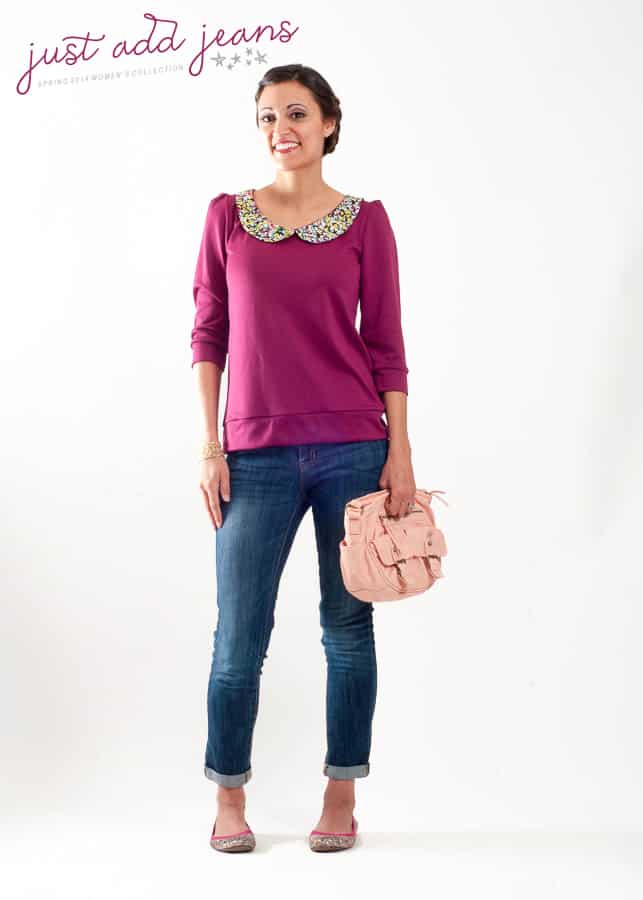 Melissa's Wildflower top is figure flattering and has 3 sleeve options! You can even add lace at the waist. Alexia is ready for a day at the park in this cute number!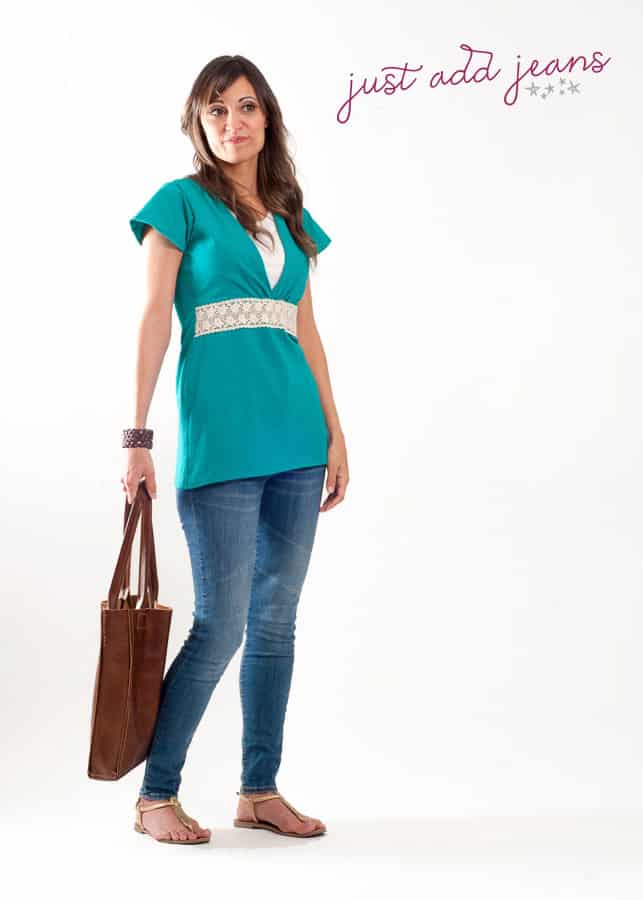 And finally Shauna's Daytripper top can be made with short or long sleeves. It's so comfy cozy and really cute with skinny jeans or leggings!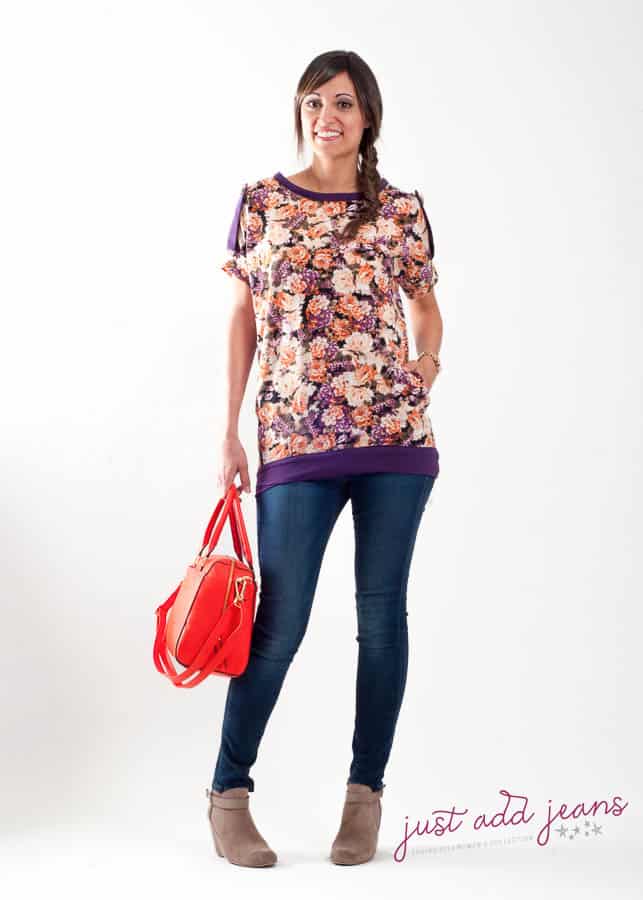 The Just Add Jeans collection is available at patternanthology.com for 40% off the full retail price! The collection will be available for two weeks only! Use hashtag #justaddjeans on instagram to show us your outfits!
240×240 button with product image- going to cart
DISCLAIMER: These tops also look cute with things like skirts, shorts, and khakis. Jeans are not necessary, though certainly recommended. ;)