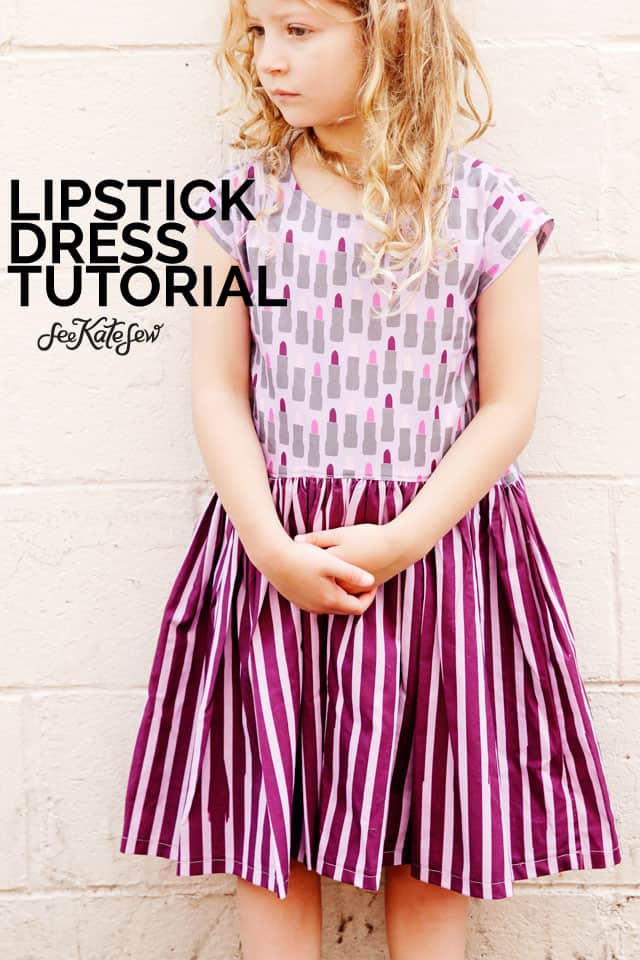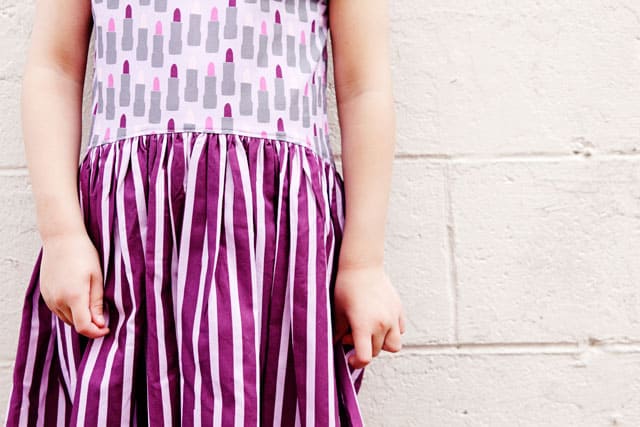 The Zippy top pattern is my most-hacked pattern! Its just so versatile! So here's another hack – a zippy dress with a slight high-low hem for girls! I used Kiss Me Kate for this dress and it was featured in my Quilt Market booth! My daughter loves it and I love how it turned out, especially for a quick 1-hour sew!
I have a similar Zippy dress from the women's version that I show you how to make in this post!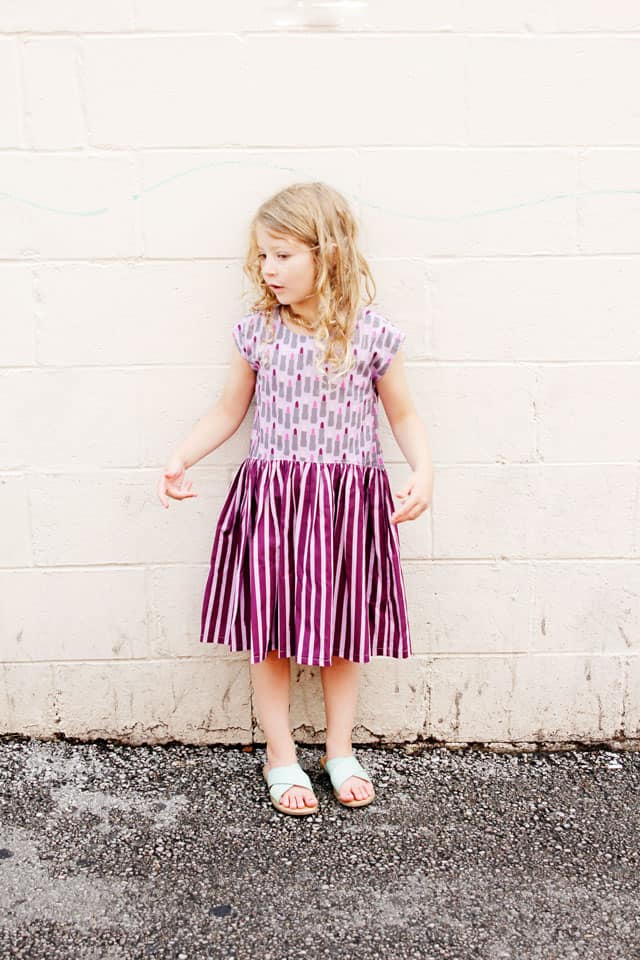 This dress is super simple, so let's get stared!
Materials//
–1/2 yard Kiss Me Kate Lipstick Tubes in purple*
–1 yard Kiss Me Kate Nail Polish Stripe in purple*
–The Little Zippy Top pattern
–7″ zipper
*Yardage estimated for size 6 dress. You may need more for larger sizes!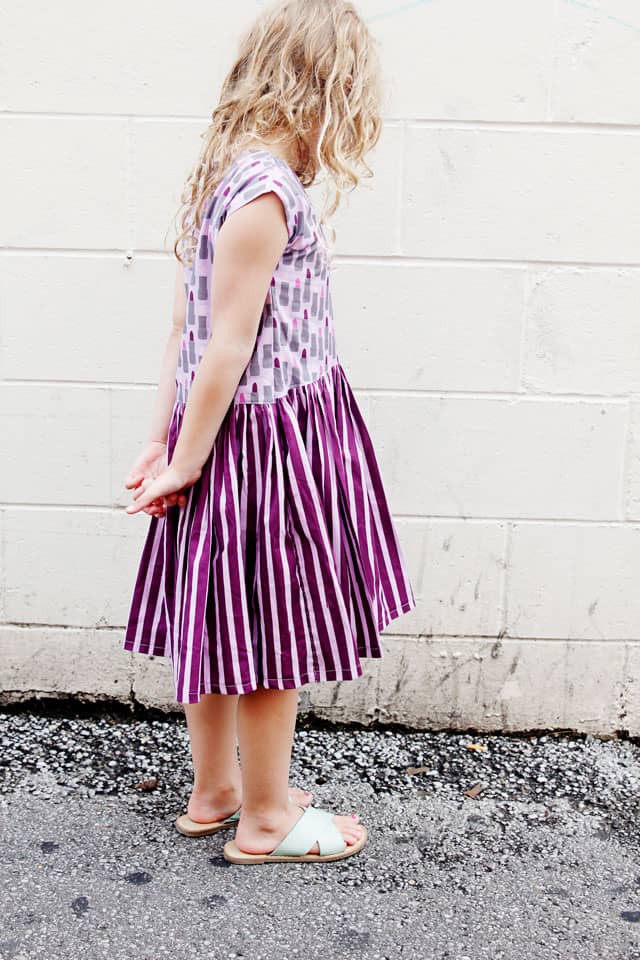 Instructions//
To make this dress, we'll make the Little Zippy Top as shown in the pattern, with only 2 little modifications.
The first modification is to create a slight hi-low hem on the bodice. After you've cut out the front and back bodice from fabric, create a curve on the Front piece from the side seam to the side seam. The top of the arch will be about 1″ from the hem.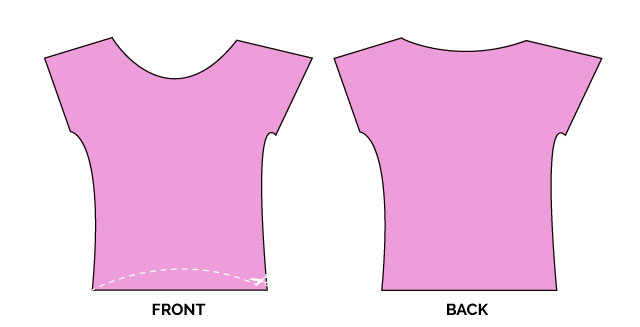 Now sew up the top as instructed in the Little Zippy Top pattern, but do not finish the hem.
Now cut 2 skirt pieces. They will be rectangles. Make the width about 3X the length of the back hem by measurement. And make the dress as long or as short as you want! You may want to measure your child to get the hem the right length. You can also make this a much shorter skirt to make it a top instead of a dress!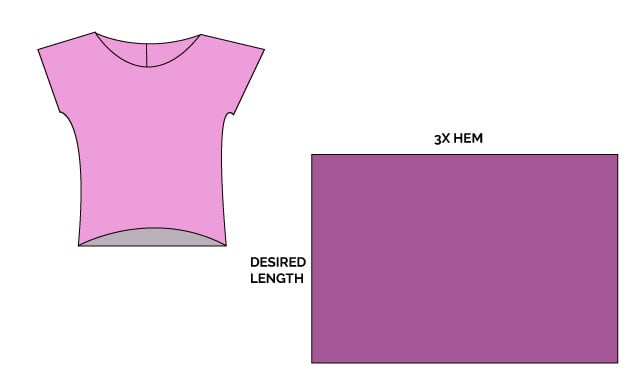 Gather the tops of the skirt pieces, sew them together and then sew them into the zippy top hem. Finish the bottom and you're done!