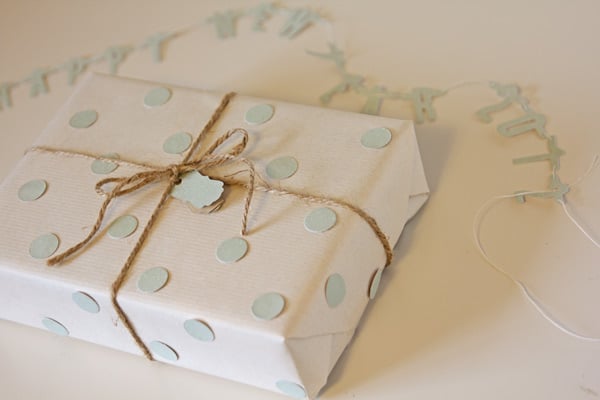 The very first thing I did was cut out letters to spell "Happy New Year 2012" and strung them all on a string! It will be so cute hanging on the wall or Christmas tree maybe.
Then I used the drink punches to cut out circles and stars. That's not really what they are for, they really make cute little wine glass charm things. But instead I used the little stars for confetti and the center circles as polka dots for a gift. I just glued them on! Cute, huh?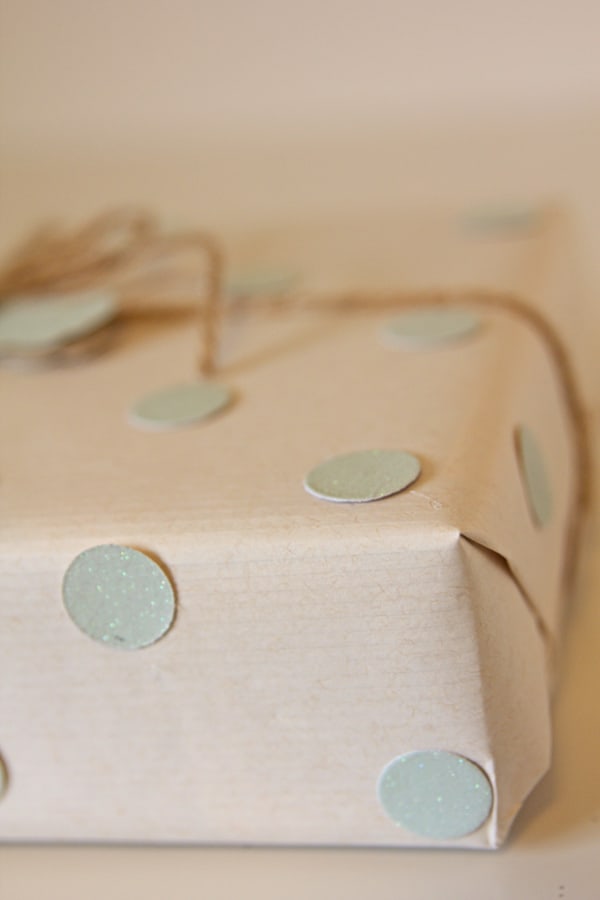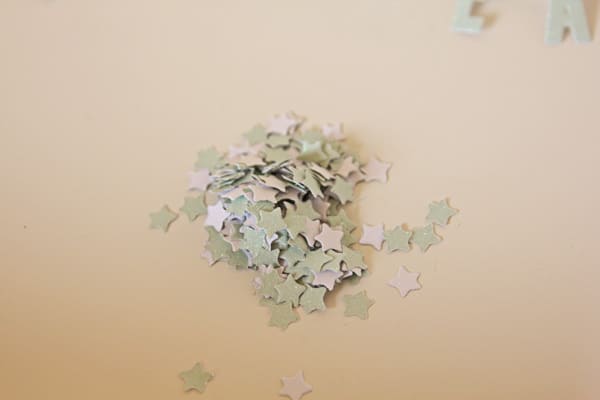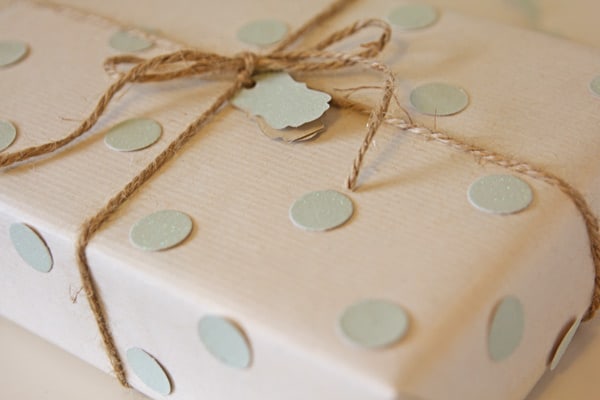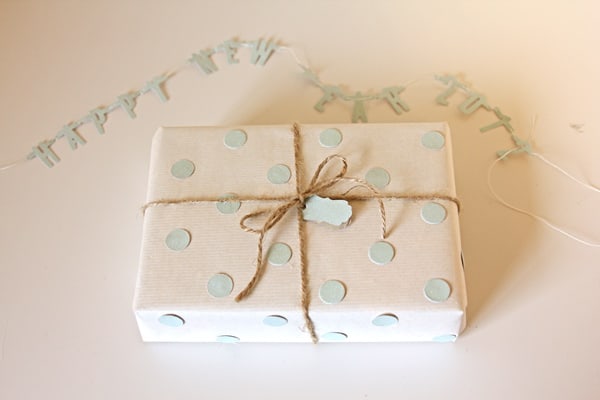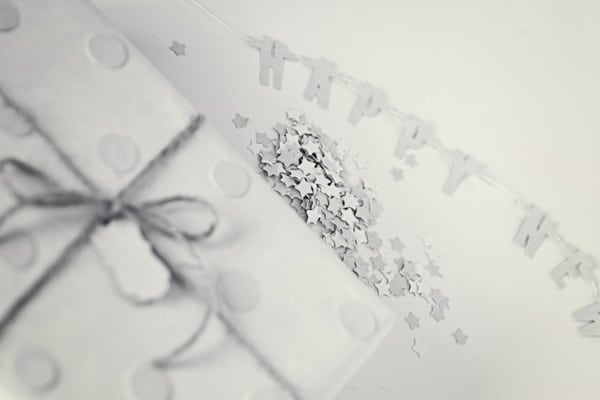 You can get 20% off anything at Lifestyle Crafts with the code SEEKATE. These were made with my epic diecutter/letterpress.