I'm so excited to share this Zippy Top dress hack today! I first made myself a dress with the Zippy Top pattern for ALT Summit (a design conference), way back in January when the pattern was still in production. I had a maxi skirt with a stain on it that was craving a refashion. I also had a lot of extra curtains laying around because I had cut them too short. So I mashed them together. I used a light pink fabric underneath the lace so it wouldn't be see-though.
I didn't put a zipper in the back of this one, mostly because I was rushing to get it done the night before ALT. But also, the neckline is wide enough that the zipper is more of a design element than a necessity.
This dress has a babydoll silhouette shape. It's a little bit playful and maybe a little too "young" for me. But I don't care, it's fun to wear! I tried to grow it up a little with a pair of heels and a feather bracelet. Simple and easy to wear is my style these days.
I paired it with floral leggings because it was just a tad too short, another thing that happens when I'm rushing! I wore this to the mini-parties the last night of ALT. I honestly haven't worn it since then (until this photoshoot!), but it also looks cute belted. The ALT dress code is played up on the internet more than it should be, but it is still fun to play dress-up while you're there.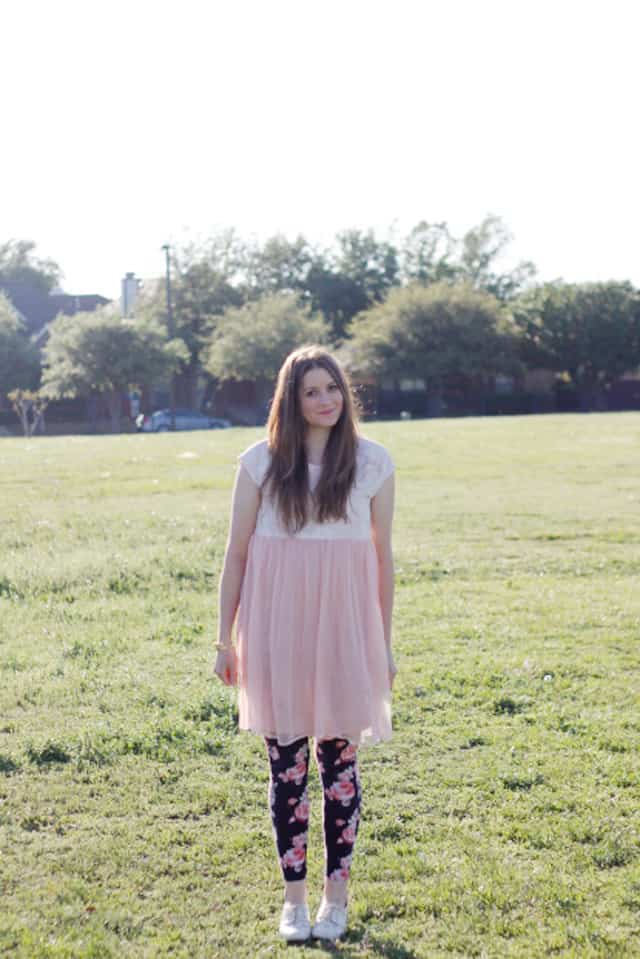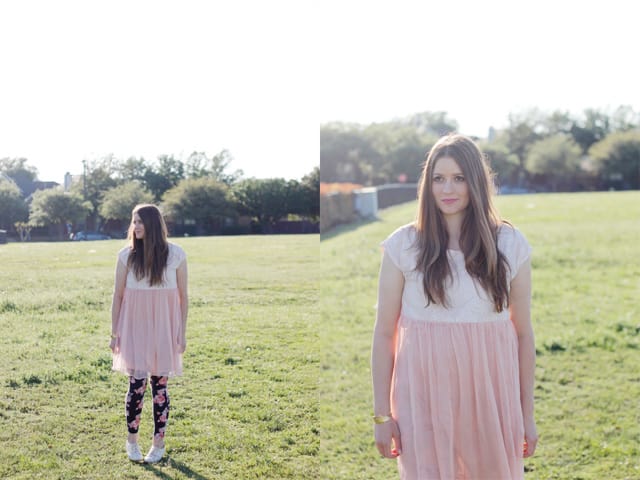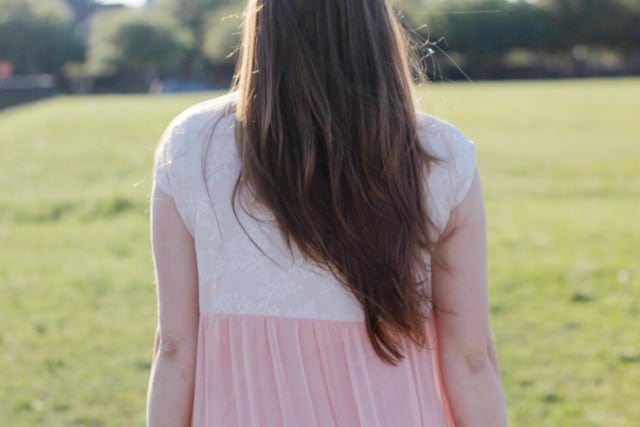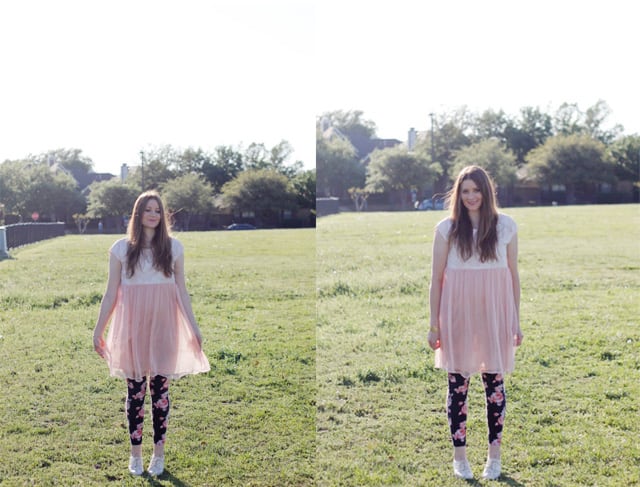 That's for reading! I have another dress to show you tomorrow, plus the tutorial for this hack! Get yer Zippy Top pattern here for 15% off with code ZIPPY!