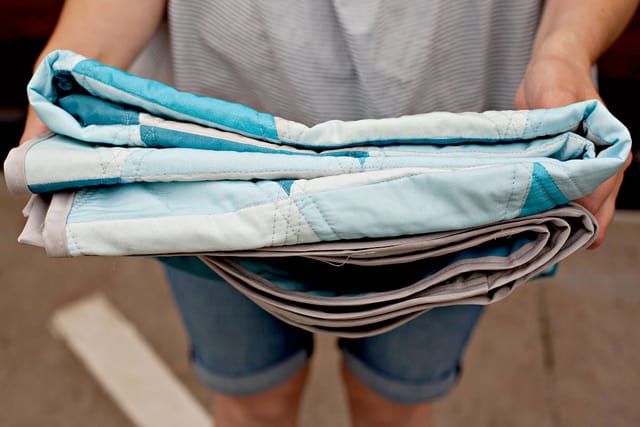 I finally got some photos of a few of my triangle quilt color combos and a few more of the aqua hexagon fabric! These are cheater quilt cloths, making it a one hour quilt! If you need help deciding which to pick, I hope these photos help! See all sources and more post links at the bottom of this post!
The first one is the Ombre Blue Triangle Fabric. I backed it with a light grey solid and bound it with a similar grey.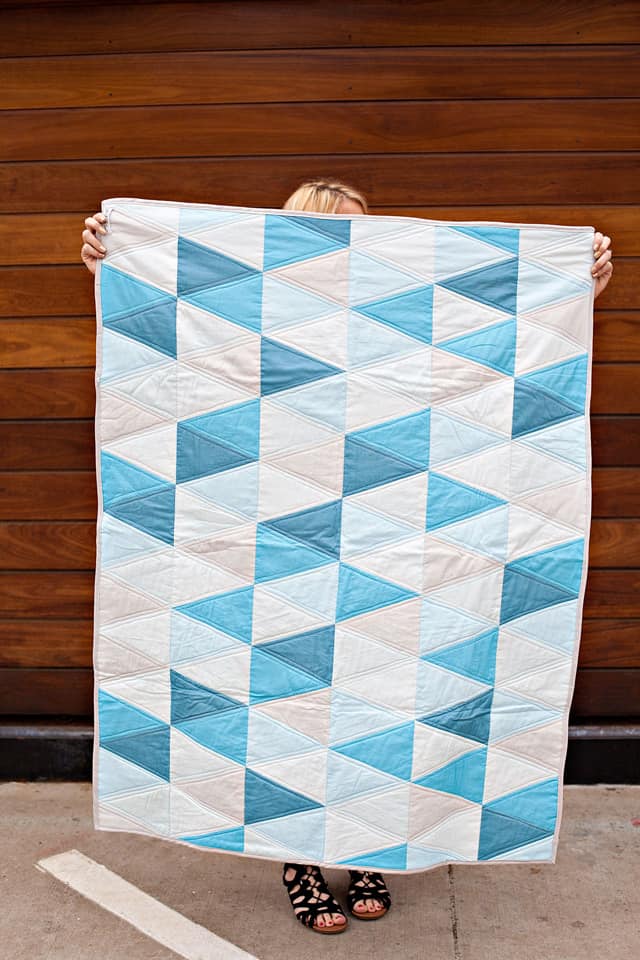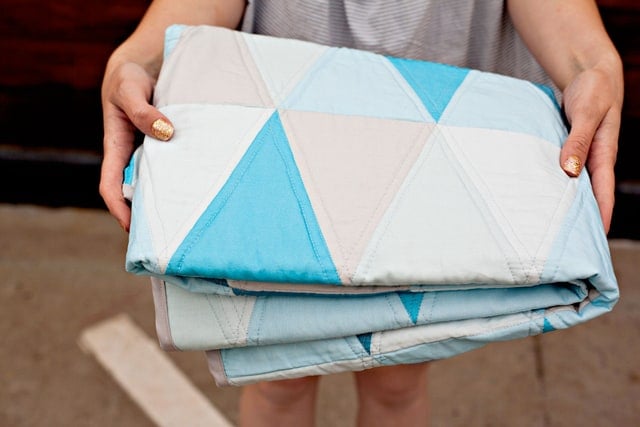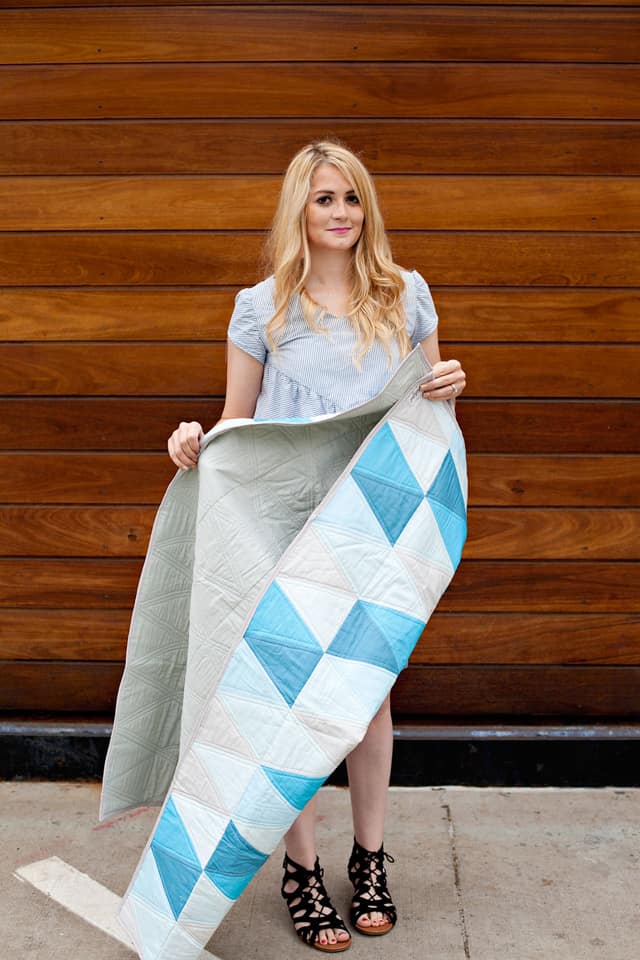 This one is called Hunter, after the hunter green. It also has a few shades of grey, a bright blue and an aqua. I love this one! I put a kelly green fabric on the back and bound it with dark grey.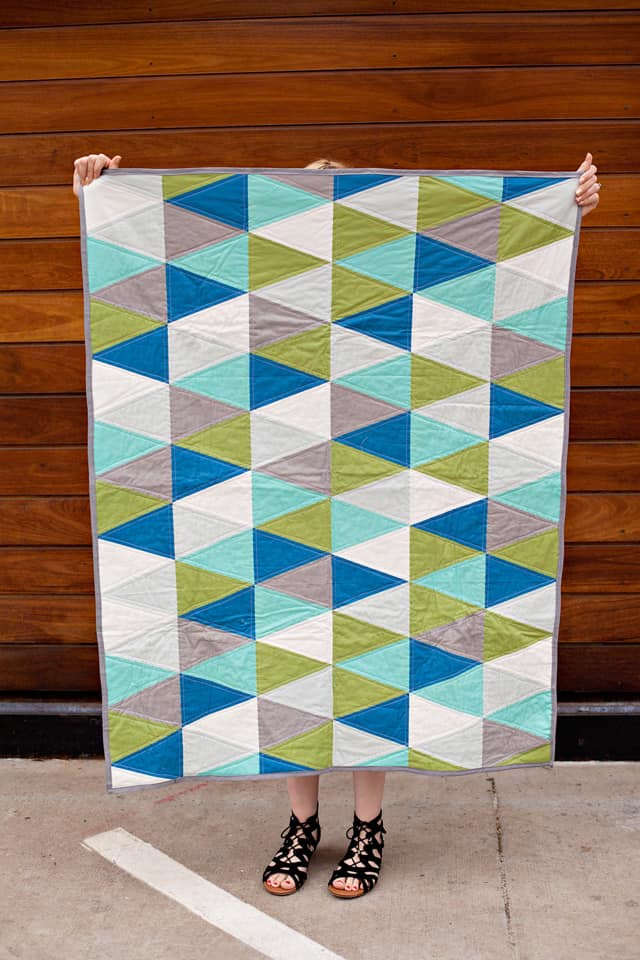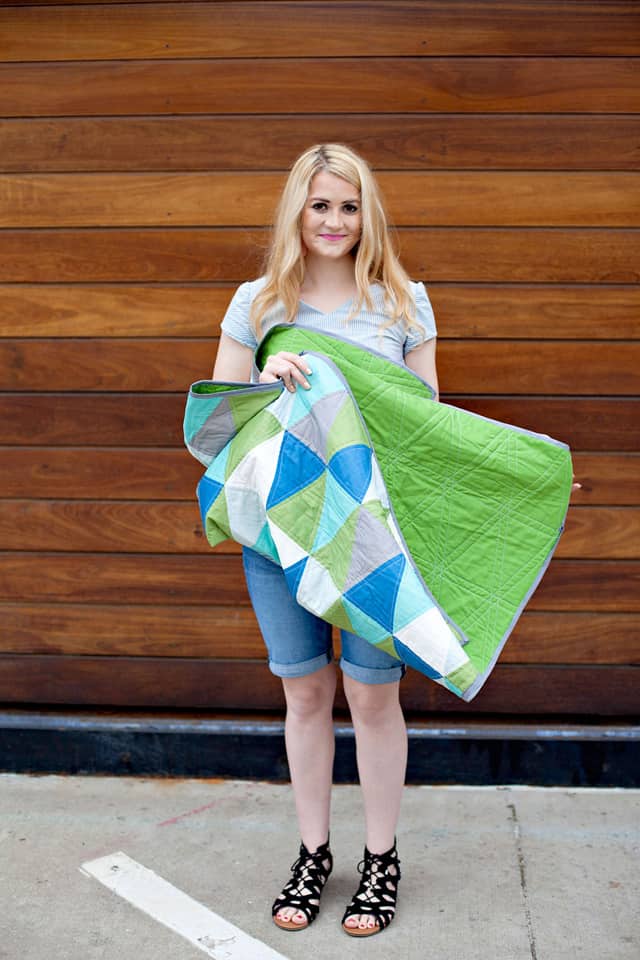 The Ombre Pink Triangle Fabric has so many shades of pink plus a black and white polka dot print! It's so cute and girly! Pink on the back and a cream bind finish it off.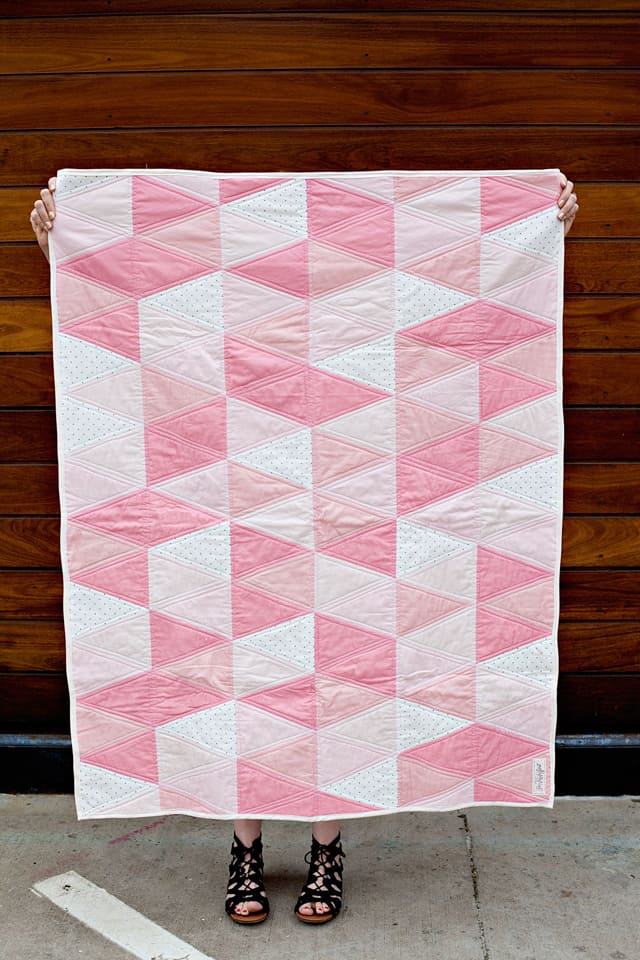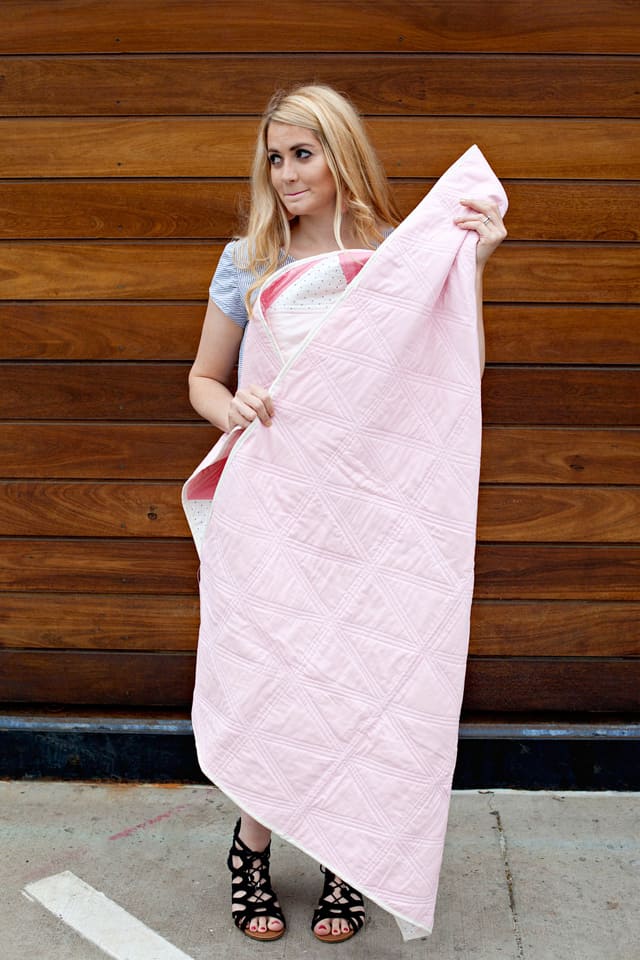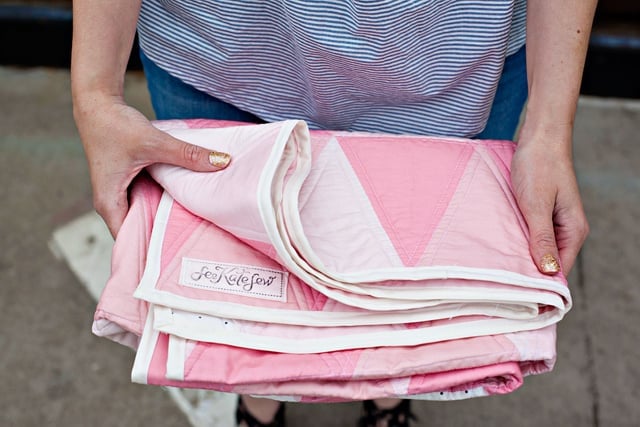 I had to get a few more photos of the Aqua Hexagon Fabric before giving it off to it's owner. This one is a pretty palette that works for either a boy or girl. No bind on this one, see the original post, for a trick to make a simple pillowcase bind!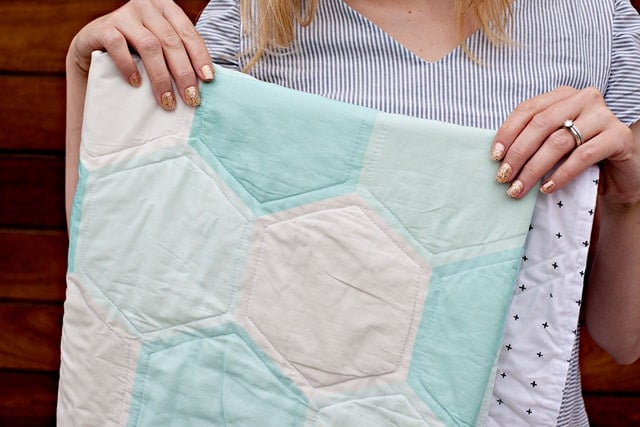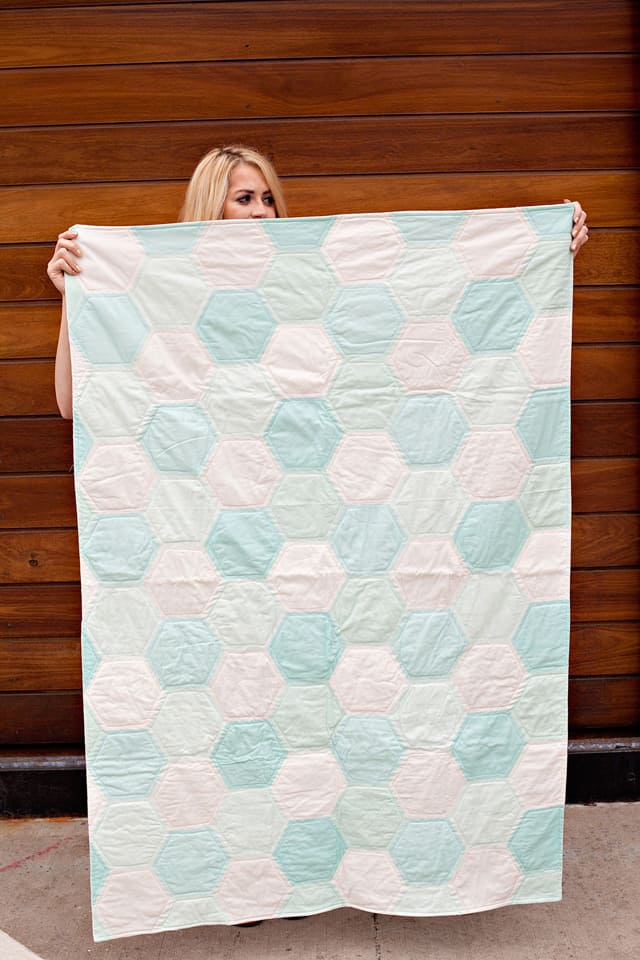 Read all about the ONE HOUR HEXAGON quilt, the ONE HOUR TRIANGLE quilt, or the original triangle quilt tutorial here and the updated pattern piece here.
Sources:
Hexagon Fabric / backing is a sheet from Target
Ombre Pink Triangle Fabric / Kona solid backing
Ombre Blue Triangle Fabric / Kona solid backing
Hunter Triangle Fabric / Kona solid backing
Photos by Megan Weaver Photography.