Written by Jessica of the Ladyette.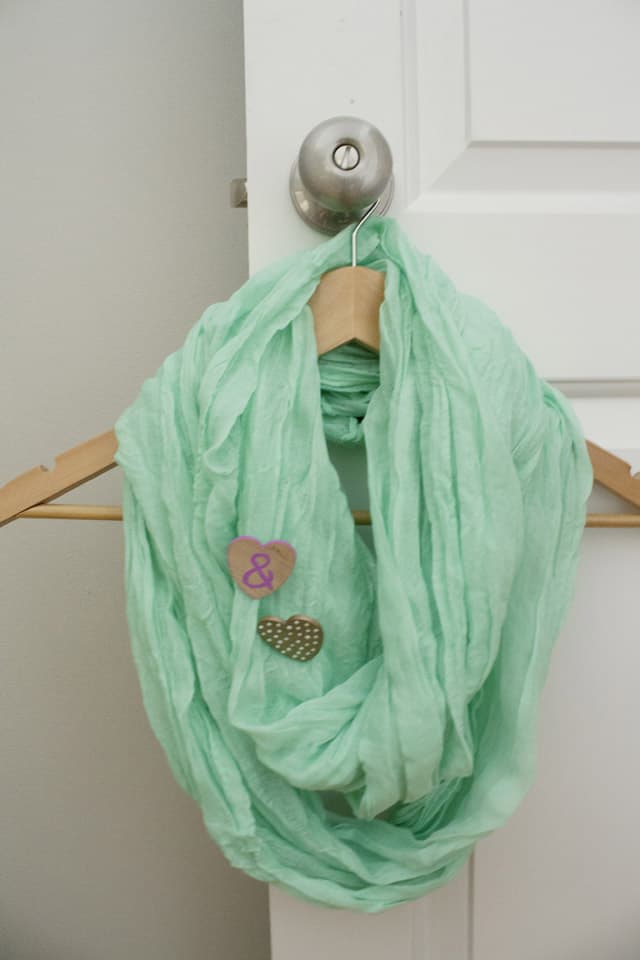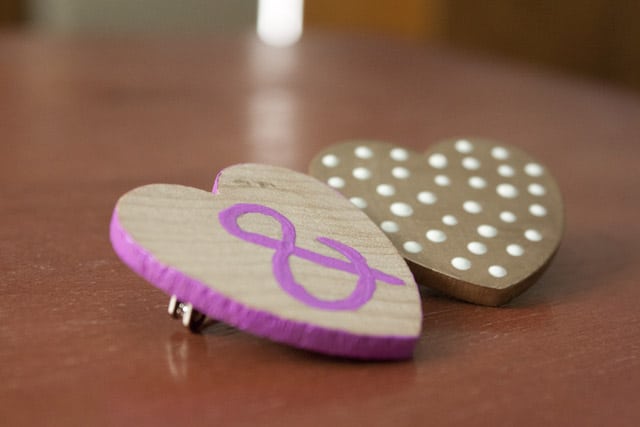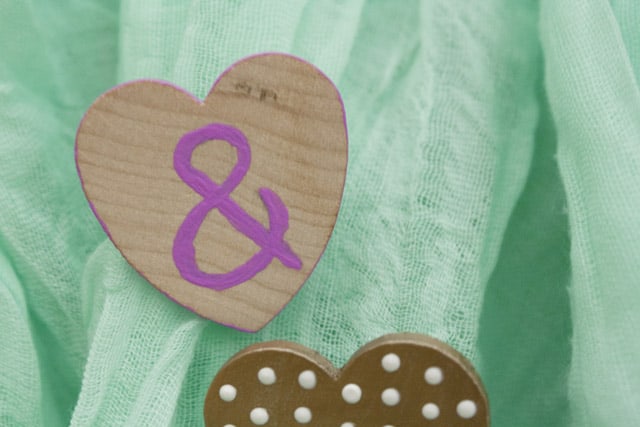 There's something about February that makes me feel like it's okay to go a little overboard with the hearts, but I try to contain my excitement.  I made these little painted heart pins to wear with everything – sweaters, tees, on scarves, and on bags. The painting possibilities are endless and these can be completed within 20 minutes! Yay for quick, afternoon crafts!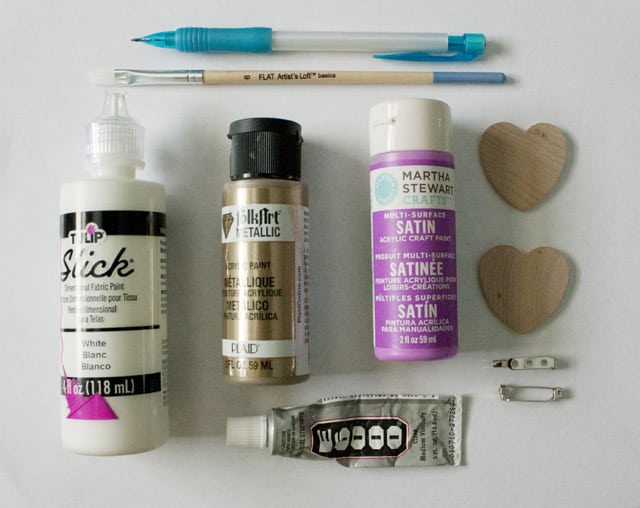 painted heart brooch pins
Supplies: two 1.5″ wooden hearts, two 1″ metal brooch bar pins, E-6000 glue (or super glue will do!), a pencil, a small paintbrush, and craft paint (I have two acrylic paints and one puff paint bottle).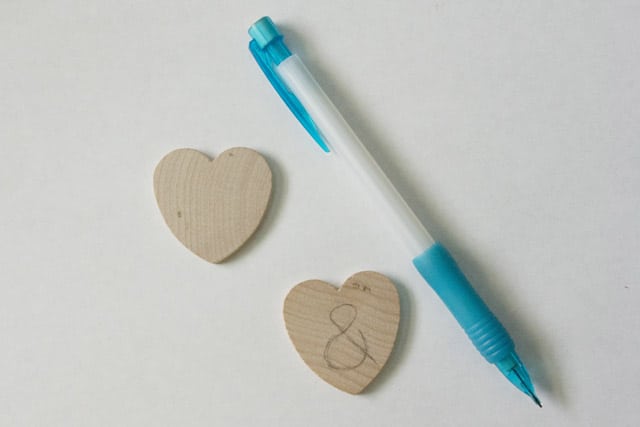 Step 1: Use a pencil to lightly draw any designs you wish to paint, in this case I was drawing an ampersand on one heart and leaving the background natural wood.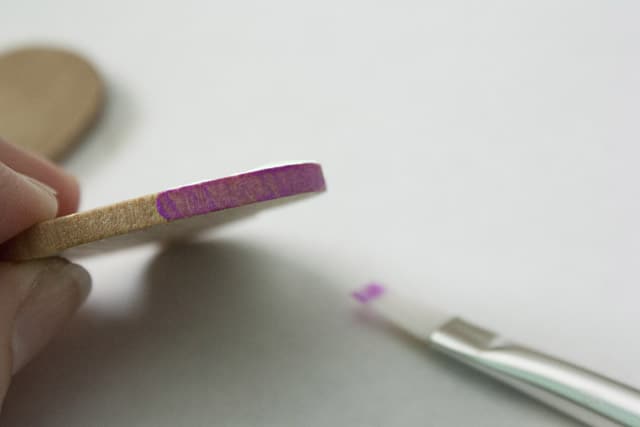 Step 2: Paint the edge of the heart, holding it flat between your index finger and thumb to avoid getting paint smudges.  Depending on the color of paint you use, it may take multiple coats.  Wait about 30-60 seconds between apply coats to allow it to somewhat dry.
Step 3: Using the paint brush, apply paint tracing over the light pencil marks you previously made.  Again, multiple coats may be needed.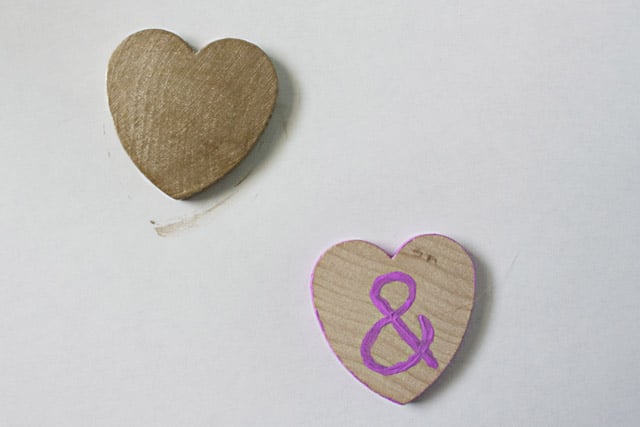 Step 4: On the second heart, apply a solid coat of paint.  I chose metallic gold.  Remember to paint the edges first. Apply multiple coats as needed and allow some dry time.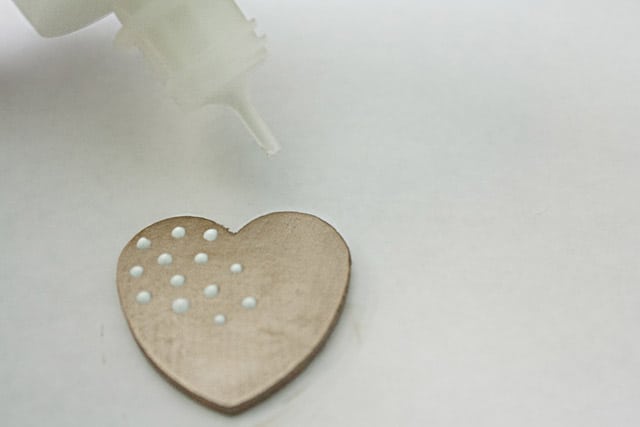 Step 5: When the solid gold painted heart is dry, randomly apply small white dots using the white puff paint.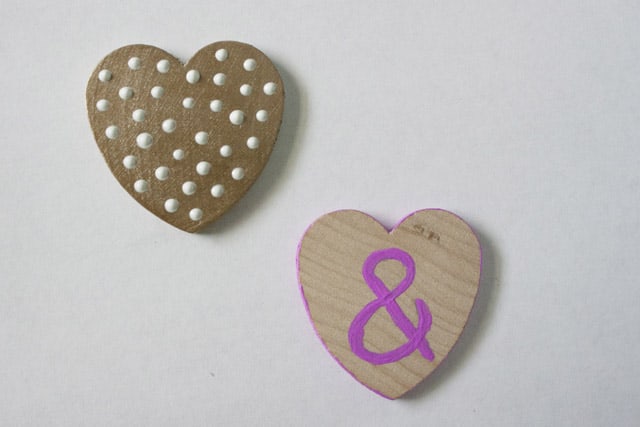 Step 6: Wait about 5-6 minutes for the paint to finish drying.  The puff paint will be dry to touch, you can continue the craft but avoid any rough contact for about 10-15 minutes depending on the thickness of the dots.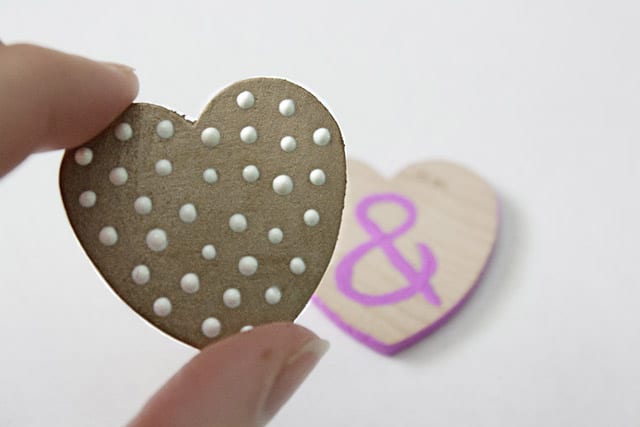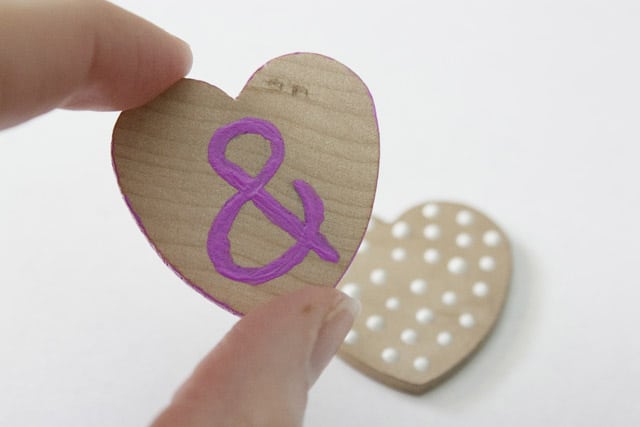 Step 7: Turn the hearts face down.  Apply the E-6000 glue to the back of the metal brooch bar pin and place it horizontally on the back of the heart.  Repeat this for both hearts.  Leaving the hearts face down, allow approximately 10 minutes for the glue to dry before flipping them back over.
And ta-da!  Two adorable painted heart pins to add little details to your outfits and accessories.  And a few more hearts to your February!