I liked my first paper bag skirt so much that I made another one! I used the tutorial I posted yesterday. This one is little different for a few reasons:


1. I didn't face it since this fabric is the same on both sides. I faced the other one because the backside of the fabric was hideous and showed at the top. This time I made a little hem on top by folding over 1/4″ twice and sewing it down. In a normal skirt you'd just make a waistband, but since the paper bag skirt goes extra high and doesn't have a waistband, the hem is a good solution.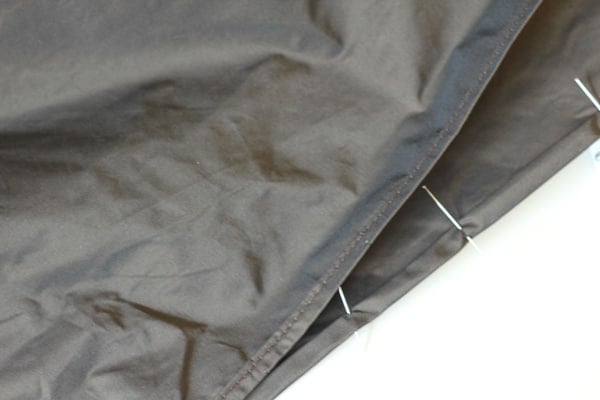 2. I added pockets!! Print you big pocket pattern (free!) and follow the sewing 101: adding pockets to skirts tutorial! Because a skirt without pockets is like a cupcake without frosting.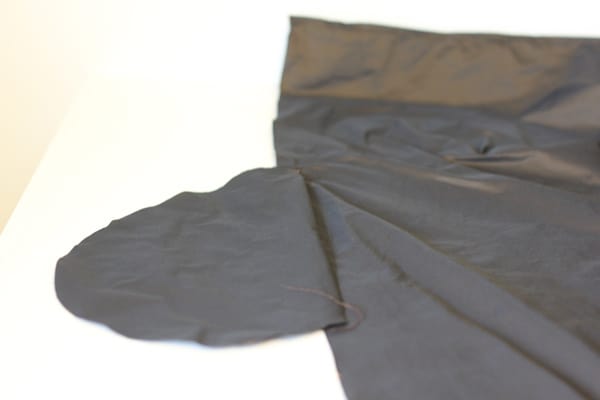 3. I only made 4 inverted pleats instead of 6. I didn't put any on the side seams, making my skirt a little big. The pleats I made were also only 1.5″ each instead of 2″. The sash cinches in all the rest of the fabric, so it still fits great. Although I put a zipper in, I really didn't need to. So if you hate zippers, just don't fit the skirt all the way and use a sash to gather the rest. You can just slip it on and cinch it in!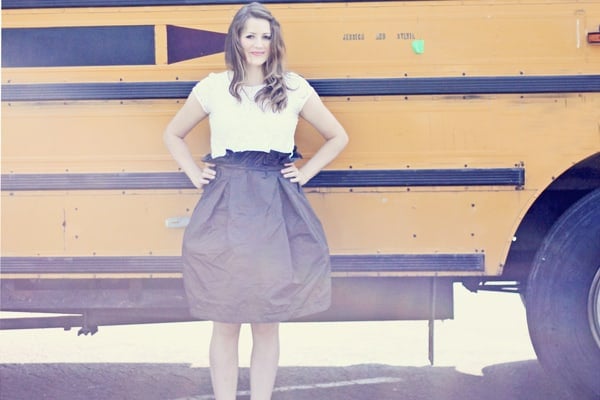 4. I made a detached sash with the same material to tie it and gather in the extra fullness.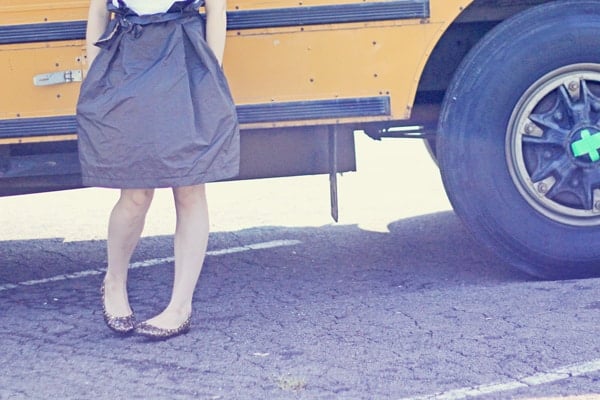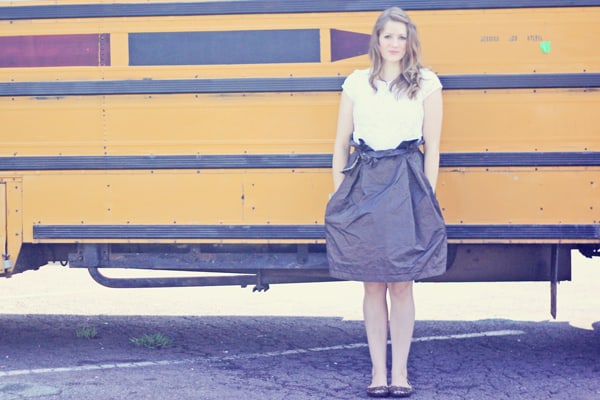 So comfy. So pockety. So pleaty. So good.


The fullness of this skirt makes you look extra skinny and hides any mommy and/or ice cream pooch you may have – bonus! 


The original paper bag skirt tutorial is right here. I'm pretty sure you can never have enough pleated skirts!