Oh by the way….Our Valentine's Day Celebration starts now!


February is my favorite month. Enter: sunshine(fingers crossed), birthday(mine!), hearts, and the color pink! I LOVE it. So, for the next ten days we'll be partying it up heart day style. I have a few guest posters lined up and lots of projects involving love. Because all you need is LOVE (and a sewing machine!) Grab a button if you want to play along!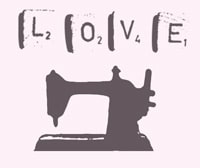 Let's start this party off right with some food:
pizza my heart
Friday is pizza night at our place. Frozen pizza night. Because after cooking healthy and magnificent 5 course meals on Monday, Tuesday, Wednesday and Thursday*, I'm just too tired to cook again. And the husband can make the frozen pizza. It's one of his fortes. 
Plus it's delicious. Fess up. You know you like it, too.
This Friday we went Heart Day Style.
Gourmet Pepperoni Pizza (from the frozen section, shhh)
little heart cookie cutter
Step 1: Open your pizza box and remove plastic packaging from pizza.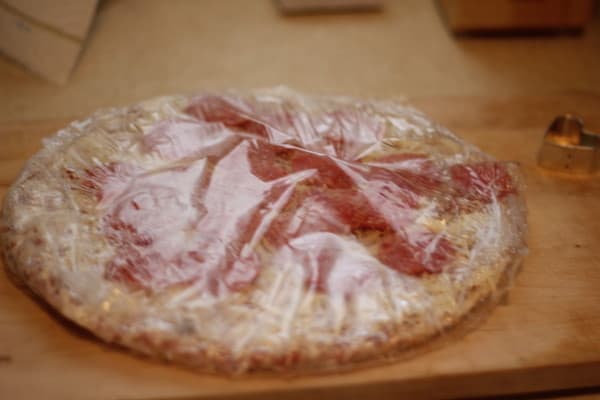 Step 2: Peel off all of the pepperonis.
Step 3: Use your cookie cutter to punch the circles into hearts. Discard the extra pieces, or freeze them for future use.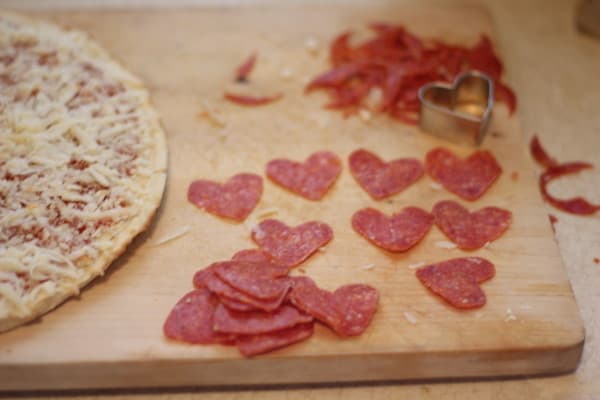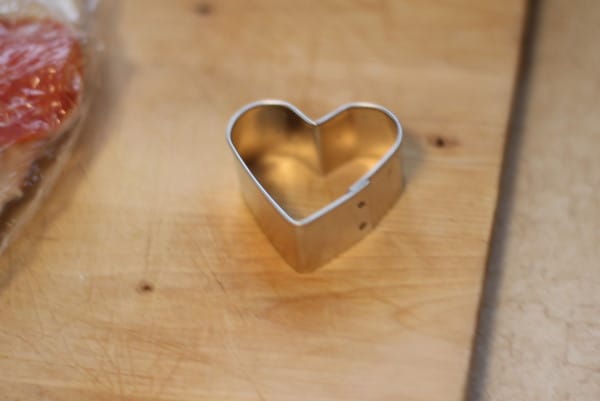 Step 4: Replace pepperonis on pizza in pattern or arrangement of your choice.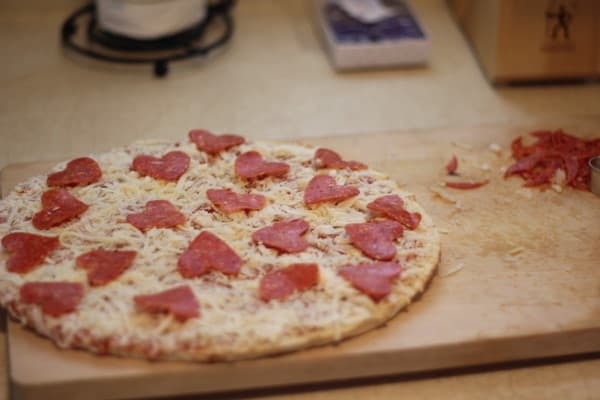 Step 5: Cook according to package directions.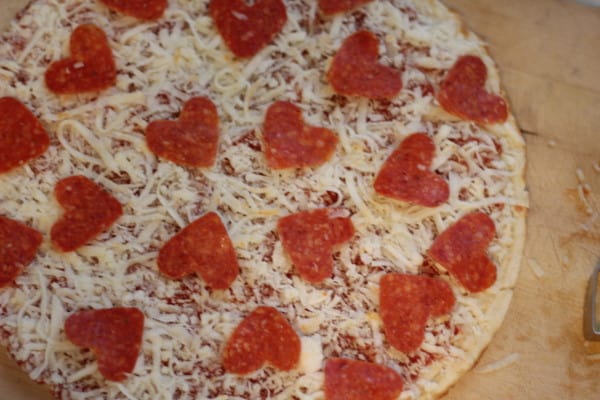 Viola! Hearty pizza the kids will LOVE. 
Wouldn't this be perfect for an Alice in Wonderland party, too? Queen of Hearts pizza anyone?
*This might be the opinion of the author. I bet yours are just as healthy and magnificent, too.