This post has everything you'll need to sew-a-long with us! The ruffled apron pattern is available for FREE to See Kate Sew newsletter subscribers!  (The pattern is also available to purchase for $6 in my shop, but it's also FREE, just click link below and add your email address!)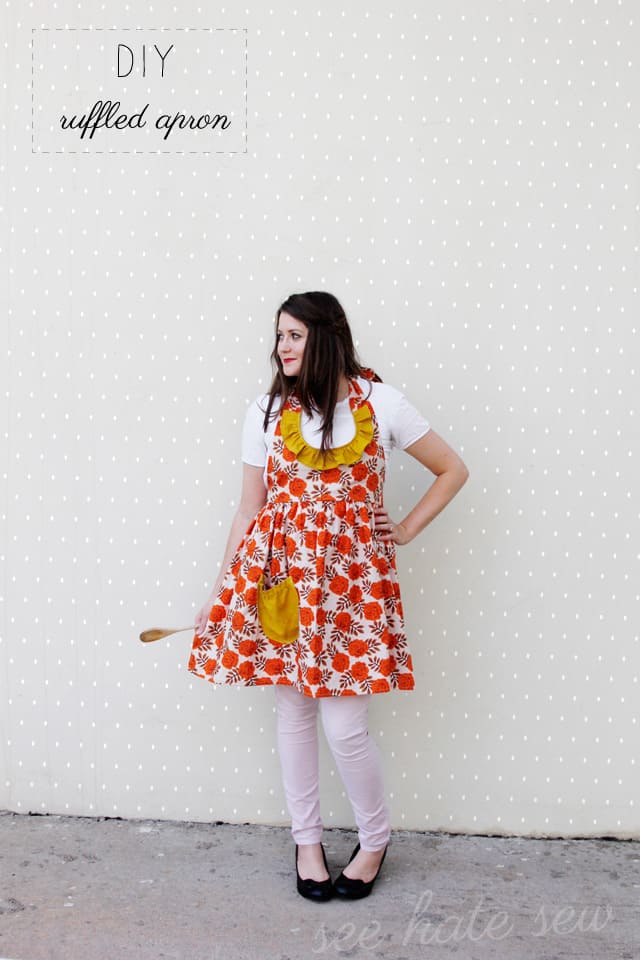 Ruffled Apron Pattern Download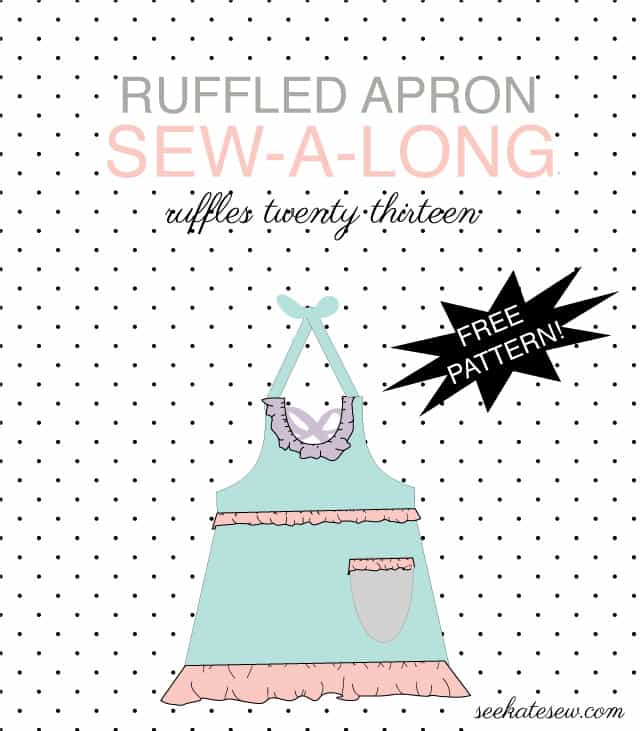 Sew-a-long details: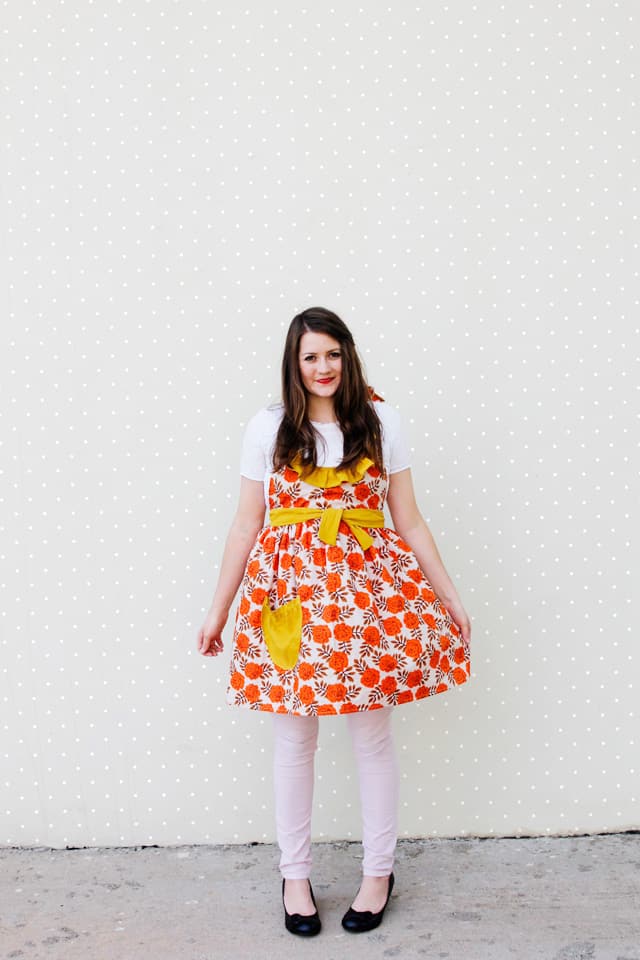 Pattern: Ruffled Apron Pattern by see kate sew
Dates: August 19-September 5th
Flickr Group: Add your final apron photos to the flickr group if you want to be featured!
Hashtag: Use #RUFFLES2013 on instagram and twitter so everyone can check out your apron (or anything else ruffly!) and be sure to tag me (@seekatesew) so I can see it! (If your profile is private, I won't be able to see it, so don't be sad if I don't comment!)
I also have three creative guests whipping up their own ruffled aprons RIGHT NOW! I sent the pattern to Miranda, Sabra and Jessica a little early so they can remix the apron. This pattern is really easy to customize and have fun with, so I can't wait to see what you make!
I made my version with this new Juliana Horner (AMH's daughter!) print. She has a cute line at Joann (in the designer quilting section). I lined the apron with mustard linen also from Joann. I made this apron pretty close to the pattern instructions, the only modification I made was to make a little ruffle at the top of the pocket. I'll show you how to do that soon!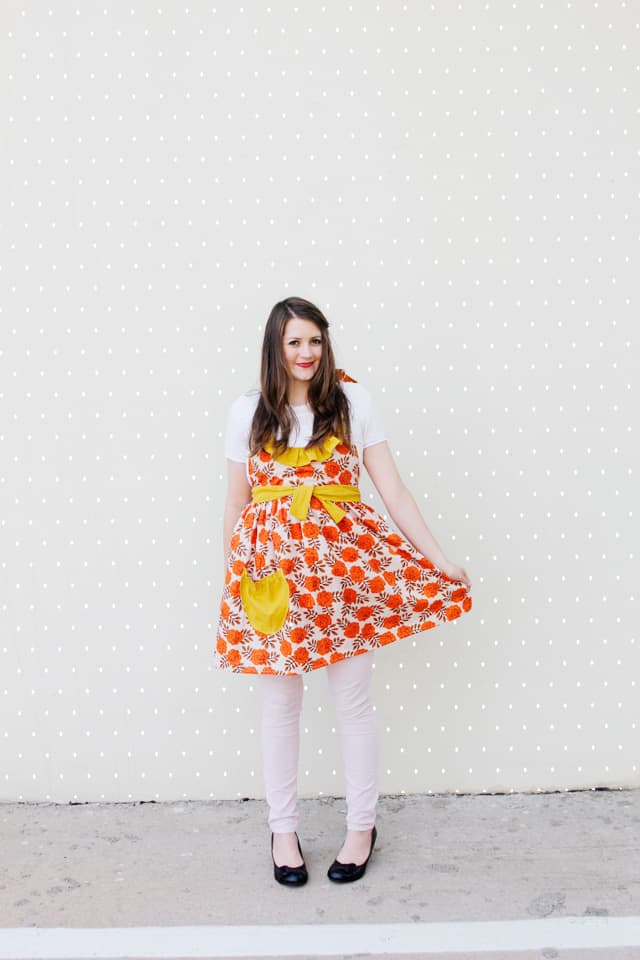 I wrapped the sash around to the front for this picture! If you lengthen the straps a little you can tie it in a bow in the front and that would be really cute, too!
Here are some graphics you can use if you want to: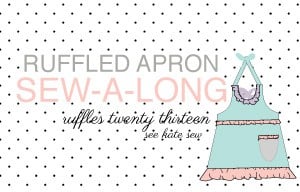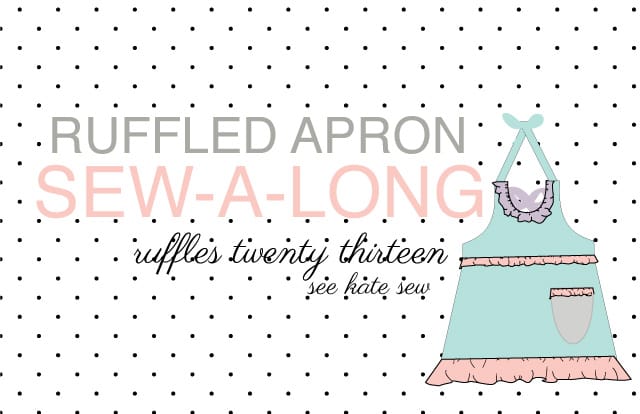 Can't wait to see what you make!