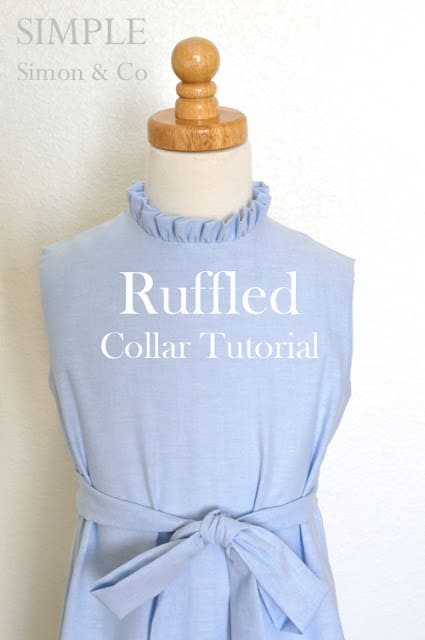 One thing that we love over at
Simple Simon and Co
is taking simple, vintage, classic children's clothing and adding a touch of a modern to them.  And luckily, today's project is no exception.  It's a simple A-line vintage jumper pattern, but made a bit more modern with the addition of a smart, little ruffled collar.
For the pattern, I used this little vintage beauty in my stash…..but there are A-line jumper patterns still made today.
 Here
is a good resource for a modern simple one with the same lines (you just have to imagine it….without all the…um, lovely trims.)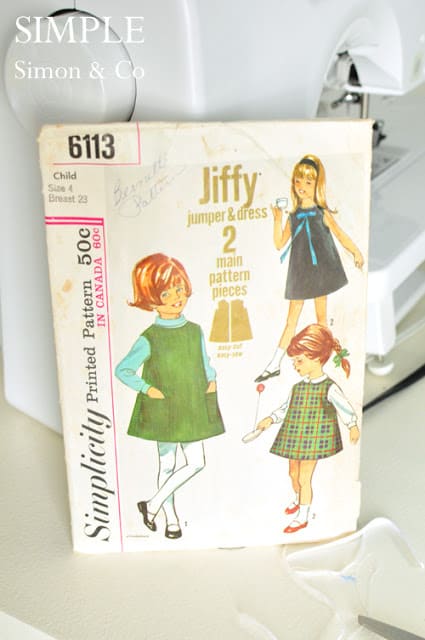 I cut all the pattern pieces out of a light blue shirting material that I found 3+ yards of at the thrift store for $3 dollars (score!) and then went about adding a ruffle.
Here's how I did it: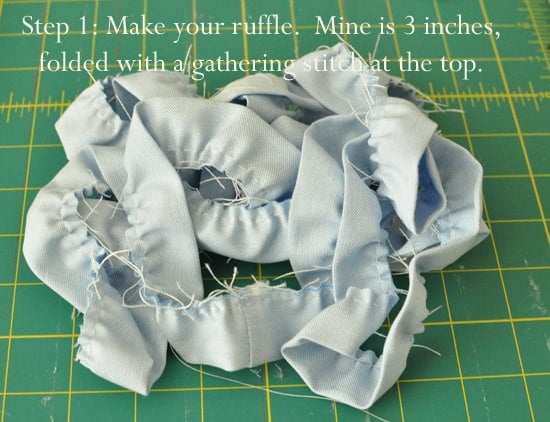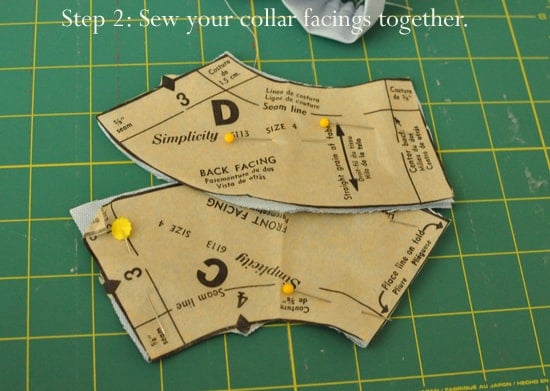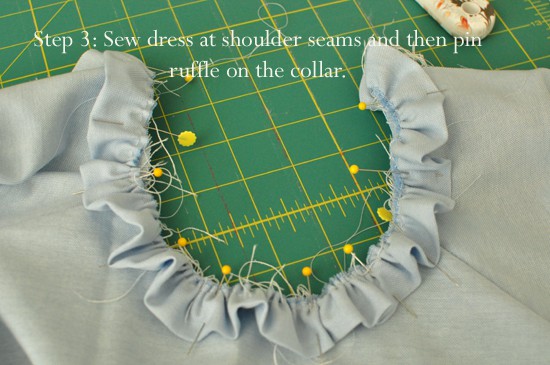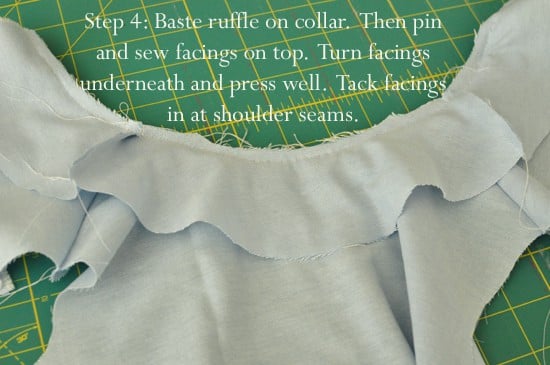 Simple, huh?  Yes…I like Simple.  But it gives a touch of detail that you won't find on any store-bought dress, which is precisely what I like.
I also added a belt detail to the dress, which is just a tube of fabric sewn up, flipped right sides out, with the ends sewn shut.  And you are done!
My favorite part of this dress has to be the versatility—with the belt, without, and then with a cute little hot pink cardigan for a pop of color.  
And it is an absolutely perfect style for girls of all sizes!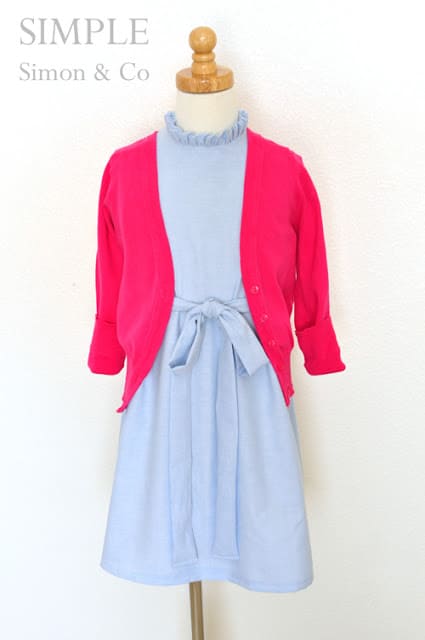 I wish there were enough shirting to make one in my size…..the more I see this little dress, the more I think I need one!  Maybe a trip to the fabric store is in order…..soon.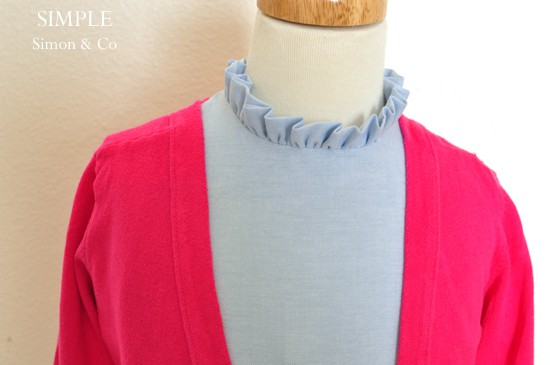 Thanks Kate for the invitation to RUFFLES 2012~ what an amazing gathering of all things ruffled!