Written by Vivian of Vivian Eileen.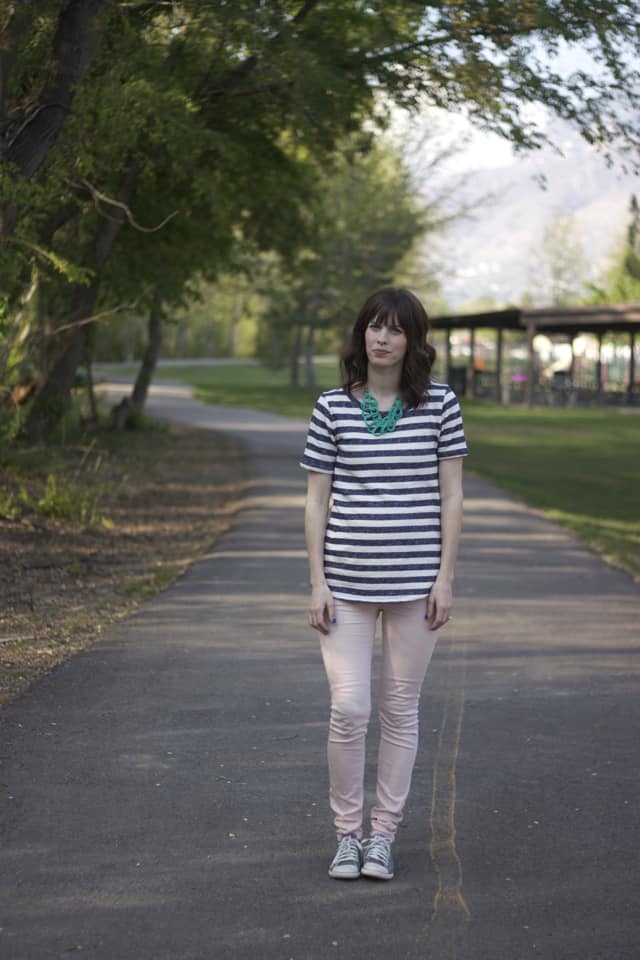 This was my favorite pattern to sew for Kate so far! That might be because I'm getting better at sewing knits though.  I even managed to match up my stripes, which I'm pretty proud of. ;)  This was a super quick pattern to sew up and didn't take much time at all!  The pattern instructions make setting in the sleeves super simple, and not intimidating which is great, especially if you're a beginner seamstress.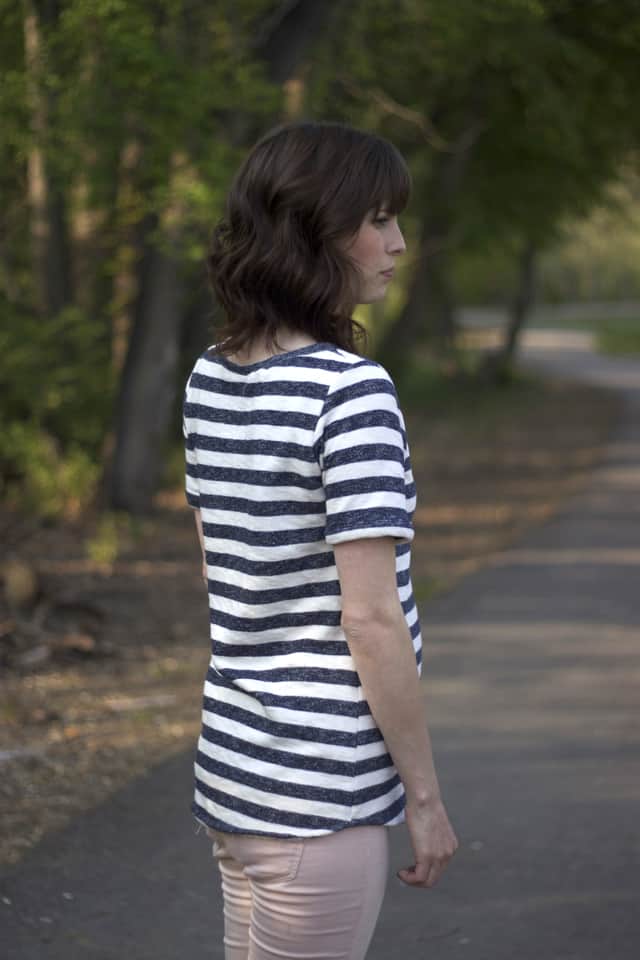 I used a nice thick striped knit from Girl Charlee and I love it! My wardrobe is full of stripes and I never get tired of them.  I love how versatile a simple striped tee is too, and this one is no exception!  First I wore it with pink skinnies, grey converse, and a turquoise necklace for a pop of color.  I wear skinny jeans and striped tees constantly, and this shirt will definitely be making its way into my rotation of stripes.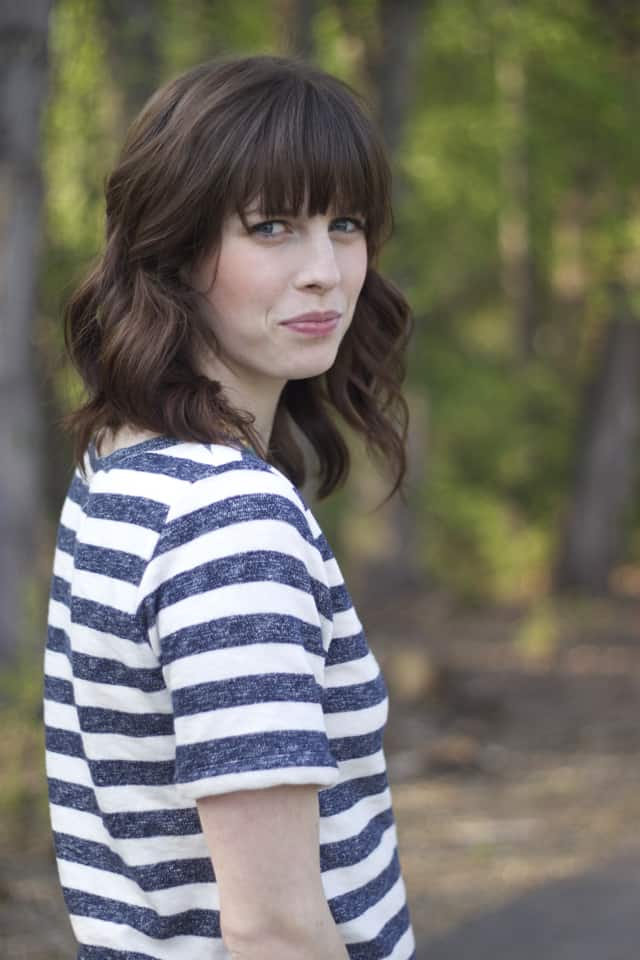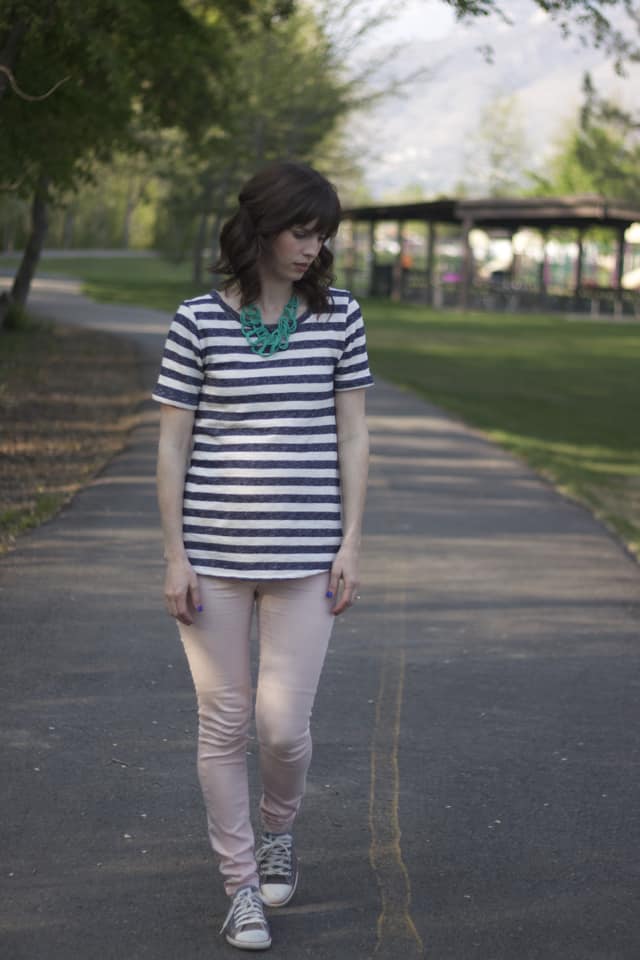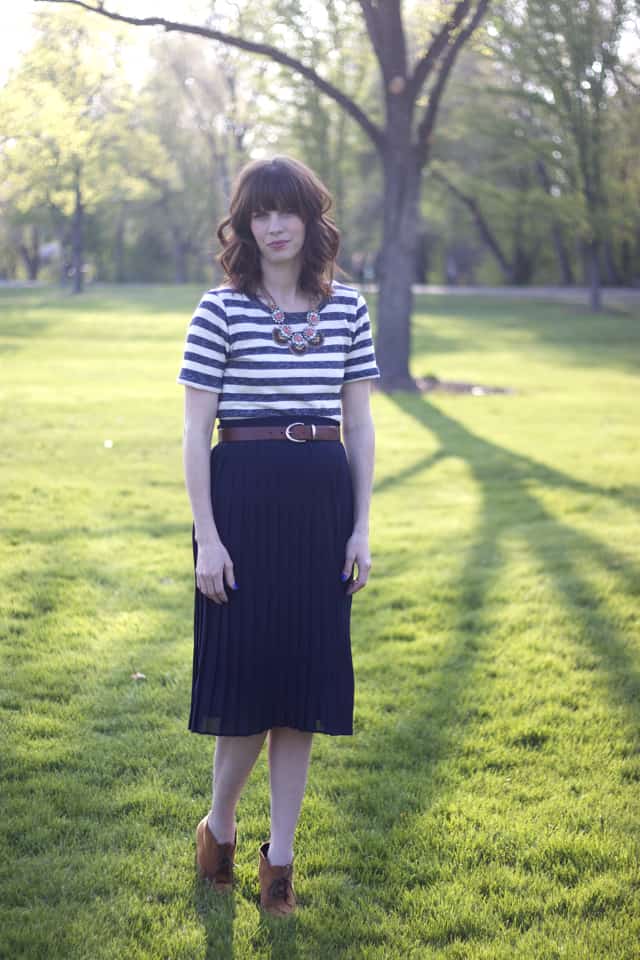 For this look I dressed up the Neptune tee with a pleated skirt, a statement necklace, and heeled booties.  This outfit is great for a date night with my husband or to wear when I want to feel just a little fancy.  I love how easily this tee can be dressed up or dressed down for every day wear.