I made a this diaper clutch for a baby shower recently, to go along with the applique onesies. It's so perfect for diapers and wipes…but it's also a great size for anything! I think it's the perfect date night clutch.


fabric:
You don't have to make this with chevron fabric, but it's pretty cute in chevron, huh? I got all these colors at Fabric.com
 (with free shipping, which was super fast I might add!) It's home decor weight, which is perfect for bags and clutches. I love it! I couldn't decide which color so I bought four! Click on the little thumbnails to go to the pages:
I have a little left over so you might be seeing a little more chevron around here in the near future. When choosing your fabric, just make sure you pick a home decor weight fabric to make it a little extra sturdy!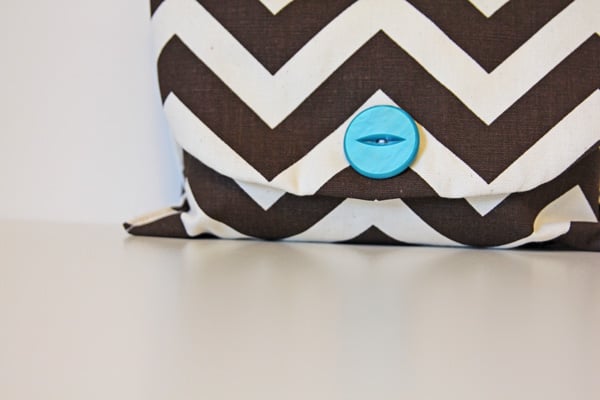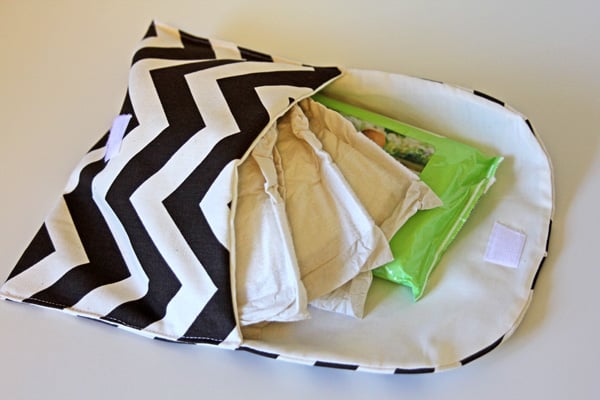 The brown one is my favorite! Since my original intention for this clutch was for a baby gift, I made it the perfect size to hold a soft pack of wipes and about 3 diapers. You could probably stuff more in there if you wanted to. These are size 3 diapers for comparison. 


But this clutch is so cute, it is totally not limited to just diapers!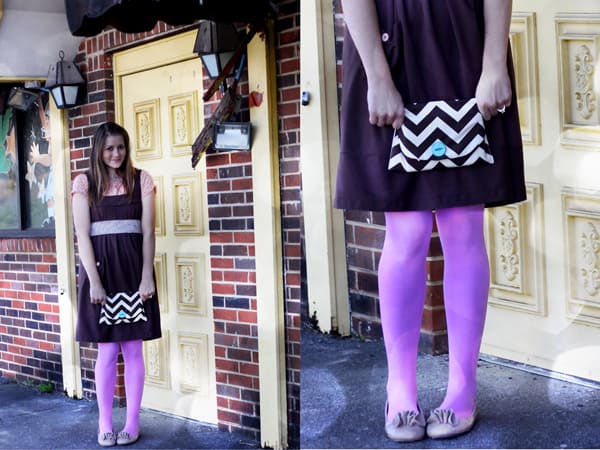 Materials:
home dec weight fabric 1/2 yard
muslin cotton for lining
velcro
button, the bigger the better!
pattern piece


First, print out the pattern piece. The pattern is just for the top flap. I didn't want to waste paper when the rest of the clutch is made with straight edges! So, what you'll do is lay the pattern on your fabric. The finished clutch piece will be 11″ wide and extend an extra 14.5″ from the pattern piece. Got that?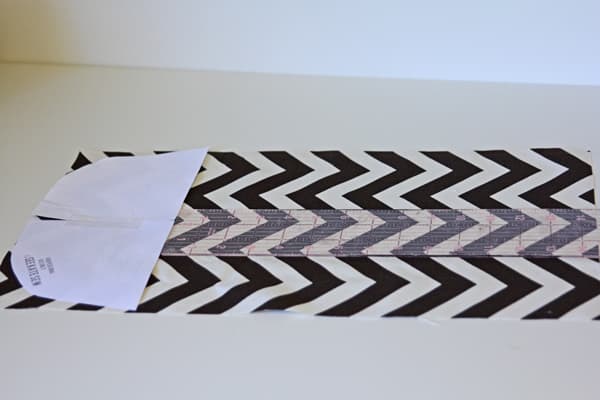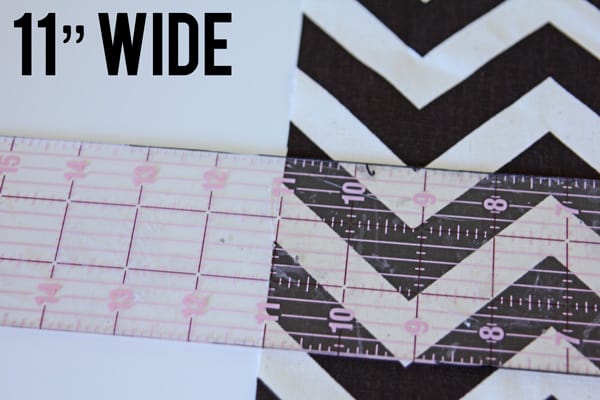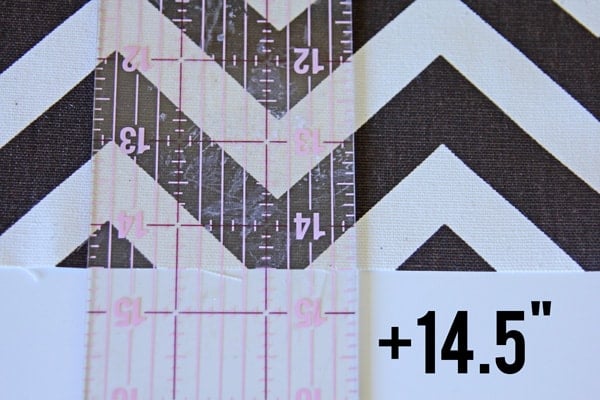 Your finished piece will be 14.5″ PLUS the flap pattern by 11″ wide. Cut out 1 of heavy weight cotton and 2 of quilting weight cotton. You can use muslin, a solid or a print for the lining. Having two layers will just make it nice and soft.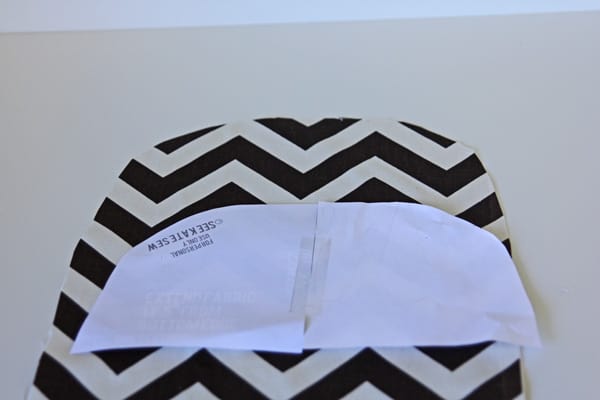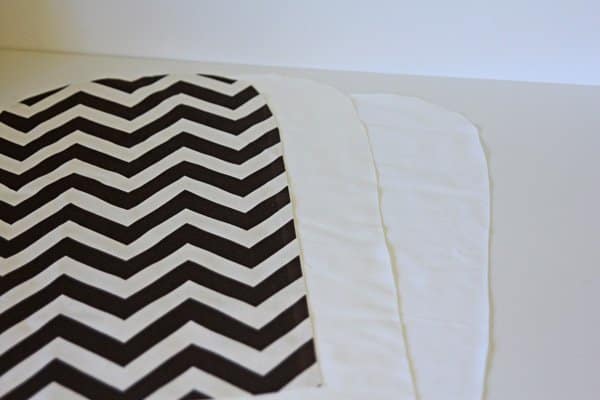 Stack the two layers of cotton on top of the chevron fabric with right sides together. Pin all the way around. Then sew all the way around, leaving a 3-4″ opening on one of the SIDES. Make sure it is on the lower part of the clutch so it will close up when you sew the sides together later.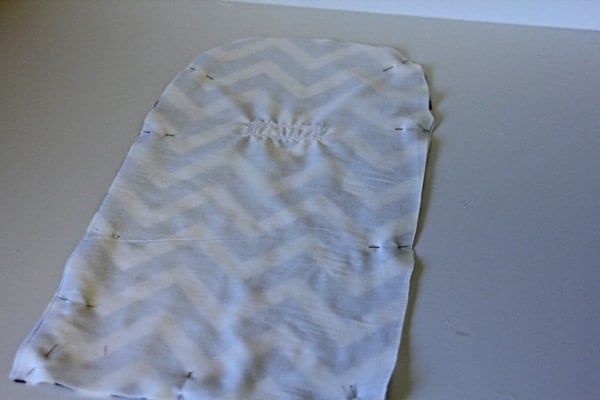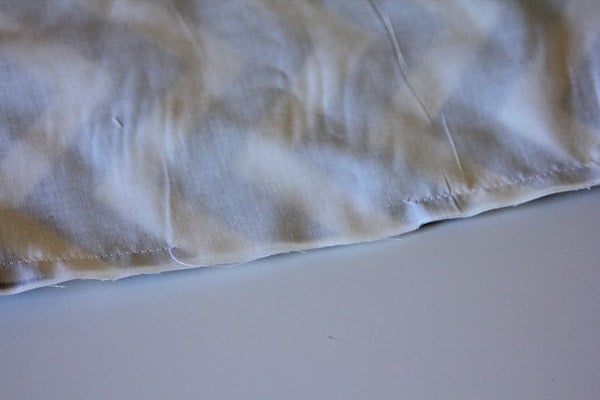 Trim all the way around and clip the rounded edges.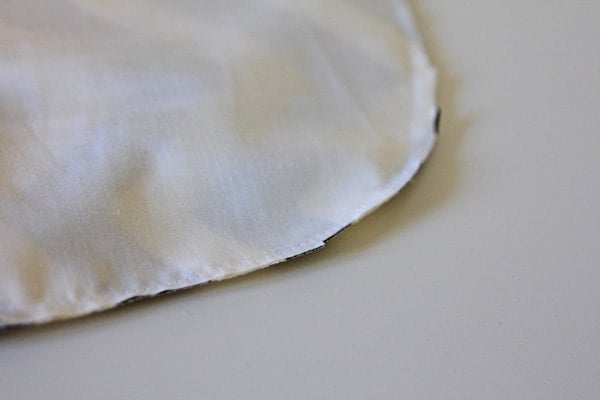 Turn it right side out and press. The little arrow shows what your opening should look like.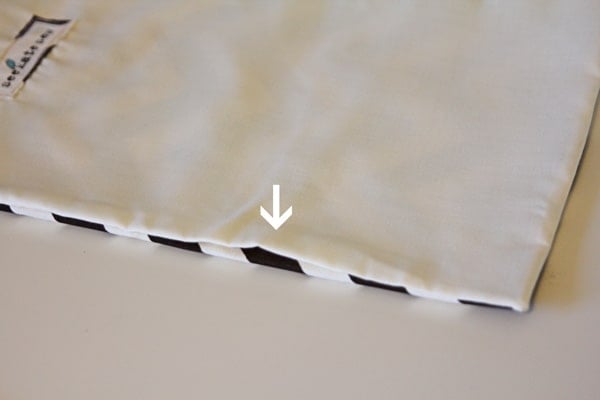 Fold up the bottom part of the clutch, 6.5″ and pin in place.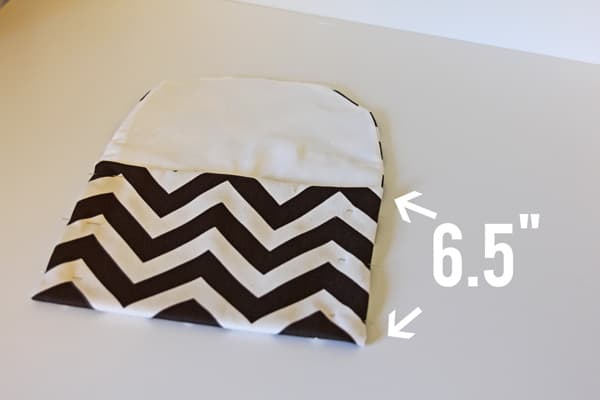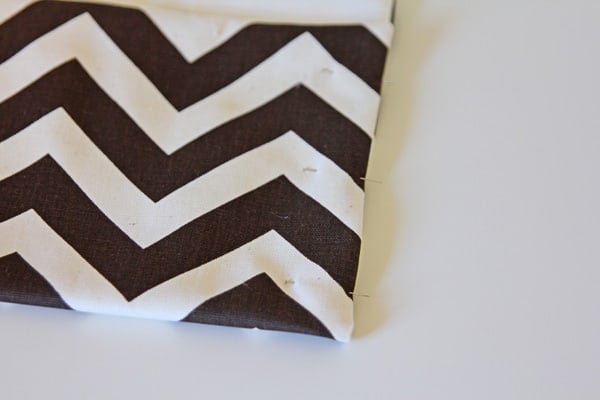 Now sew up the sides at 1/4″, making sure to backstitch at each end.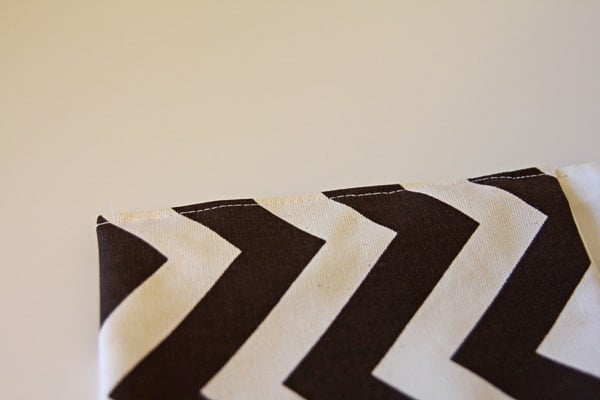 The sides will look so good. Check it out. This is my favorite way to do a bag seam, it just looks so awesome!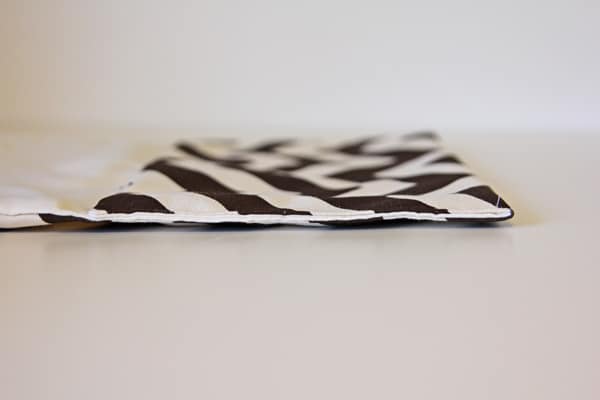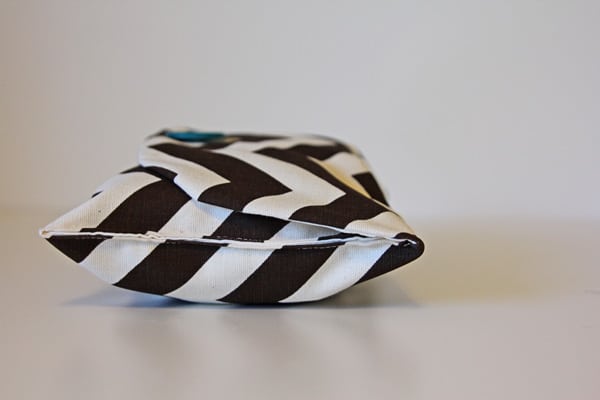 Now all that is left is the velcro and the button. I like to fill up my clutch to help me decide where to put the velcro. You can just sorta eye it based on the picture below, if you want.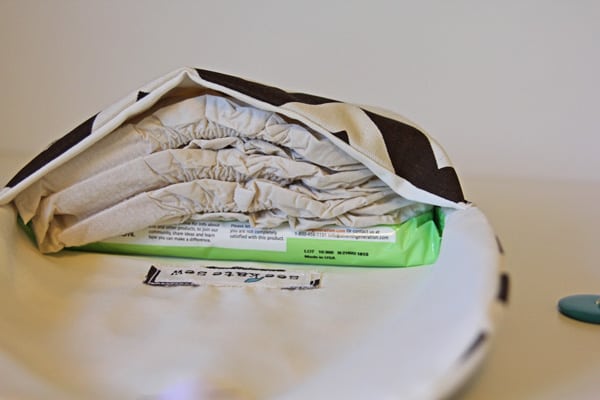 Sew on the velcro and then sew on the button. You are clutched!