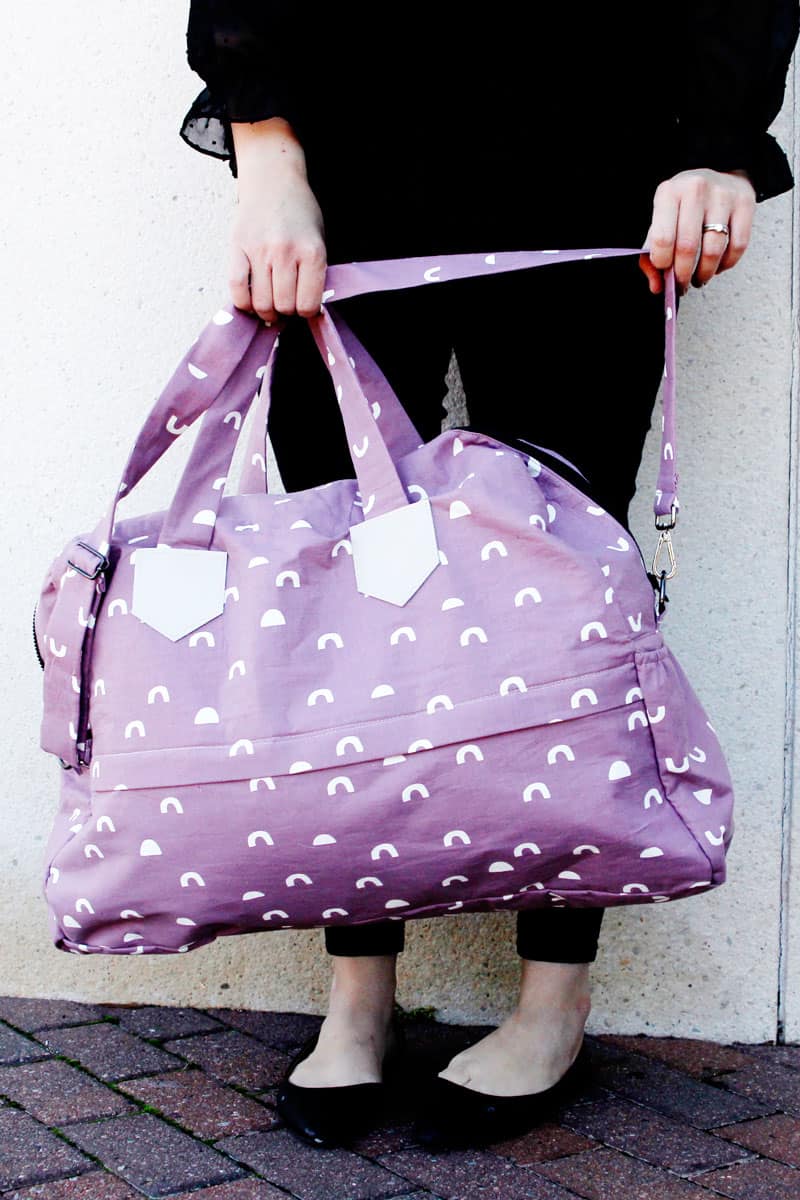 The Weekender Bag Sewing Pattern is January's bag for Pattern of the Month! I am so excited about this one because it's just so functional! I am working on making one for each of my kids for weekend trips!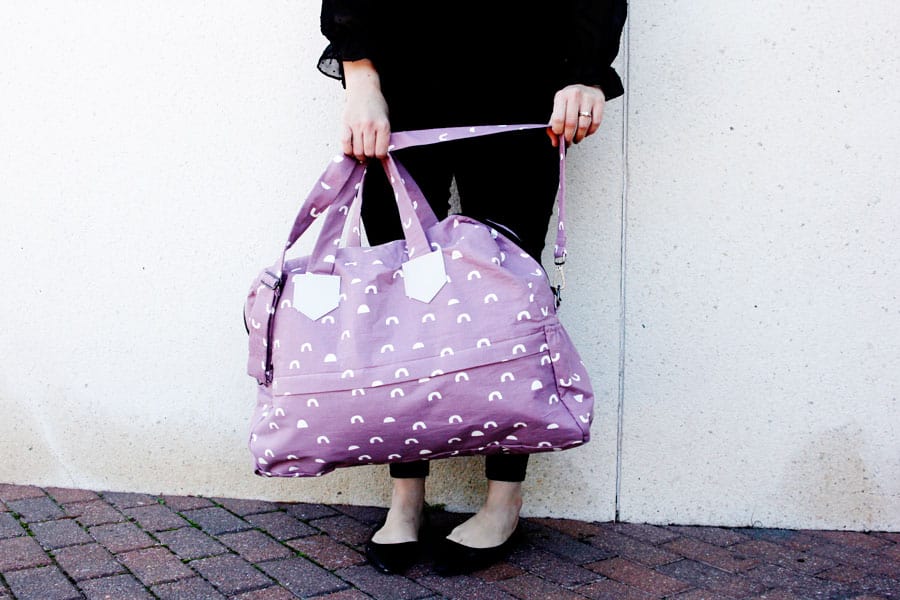 Pattern of the Month is a monthly sewing pattern subscription! You can sign up to get the full package (the Platinum Subscription!) which 3 patterns each month, or sign up for just one category. Each month a new QUILT pattern, a new BAG pattern and a new MYSTERY pattern comes out!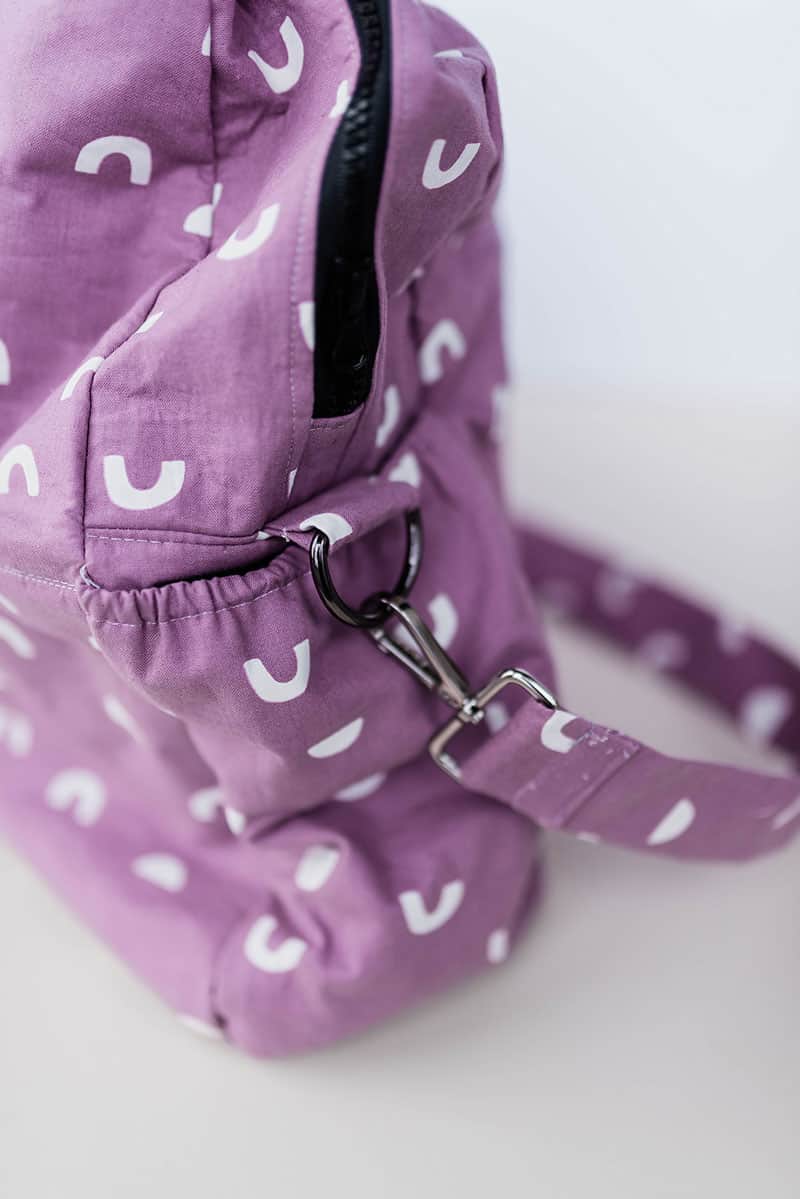 The Weekender Bag is BIG but it is not super hard to make! However, the lining is a little tricky to show how to do so here's a video for finishing the bag, to supplement the full pattern! The video also includes a full "tour" of the bag and some extra info! It's a little long but should be helpful when you're attaching the lining!
See if you can spot my curling iron injury….
Get the pattern here or and sign up for Pattern of the Month to get endless patterns coming your way!
On the inside has a big zippered pocket and a divided pocket on the other side! And plenty of room for shoes, clothes, a towel and everything else you need for a weekend or sleepover!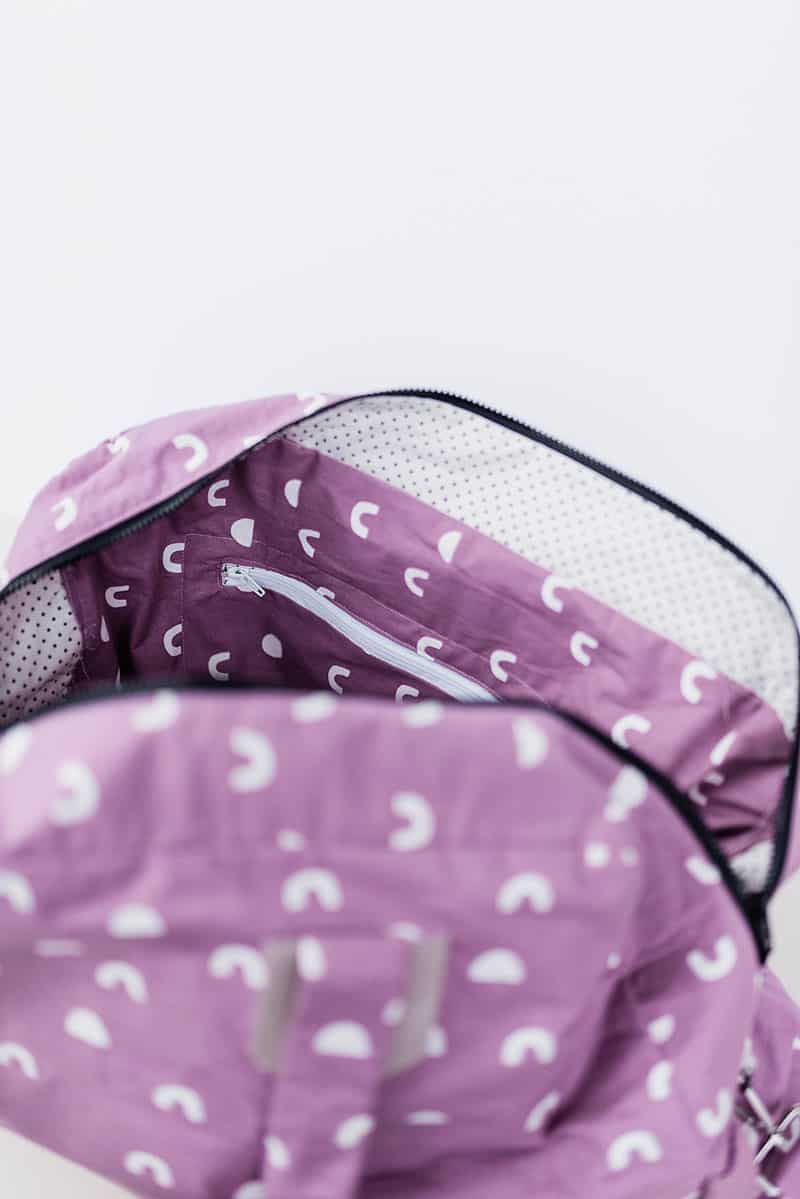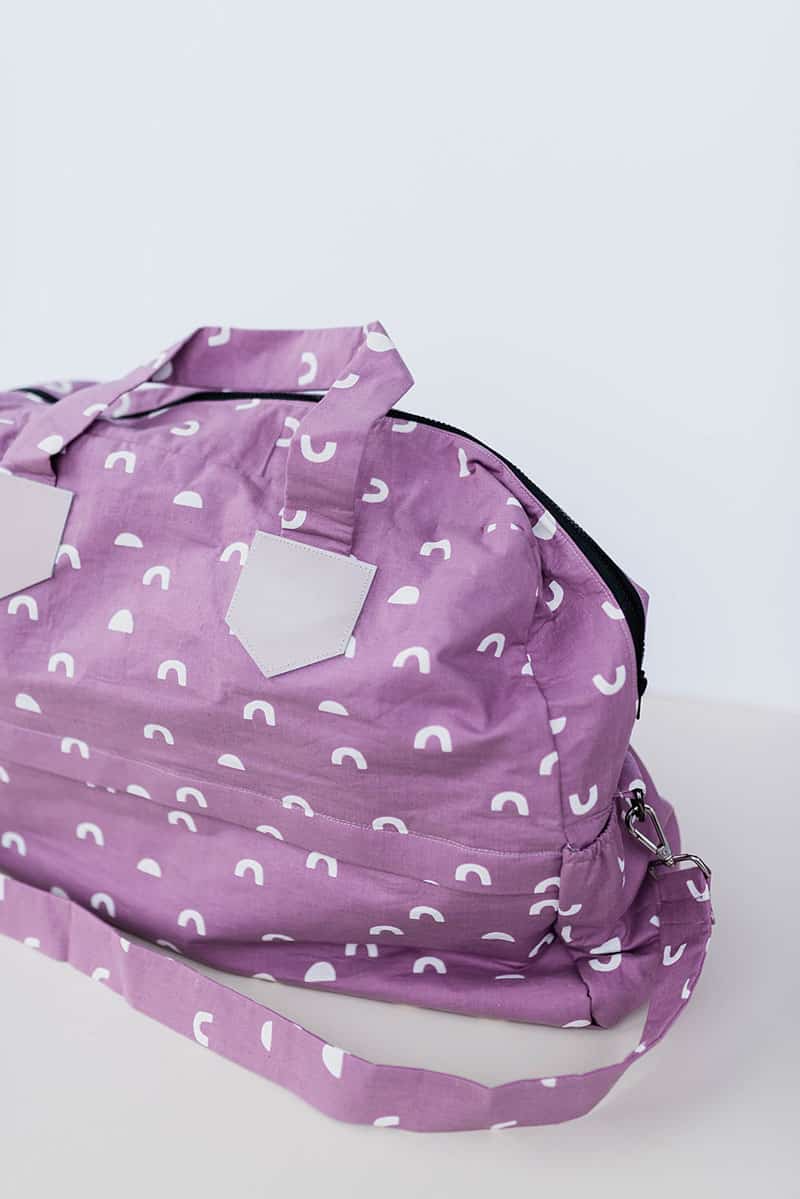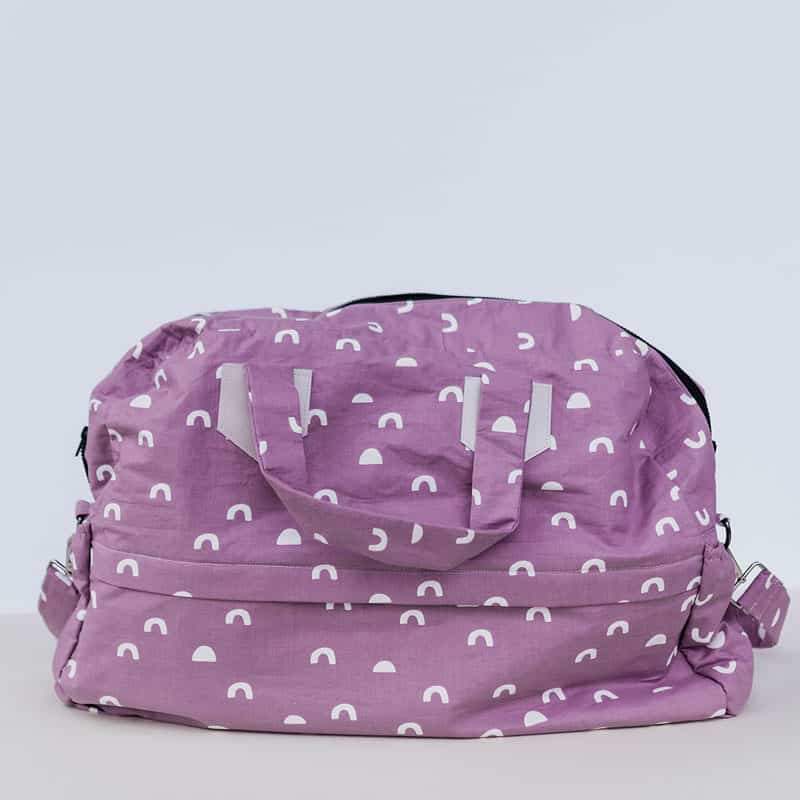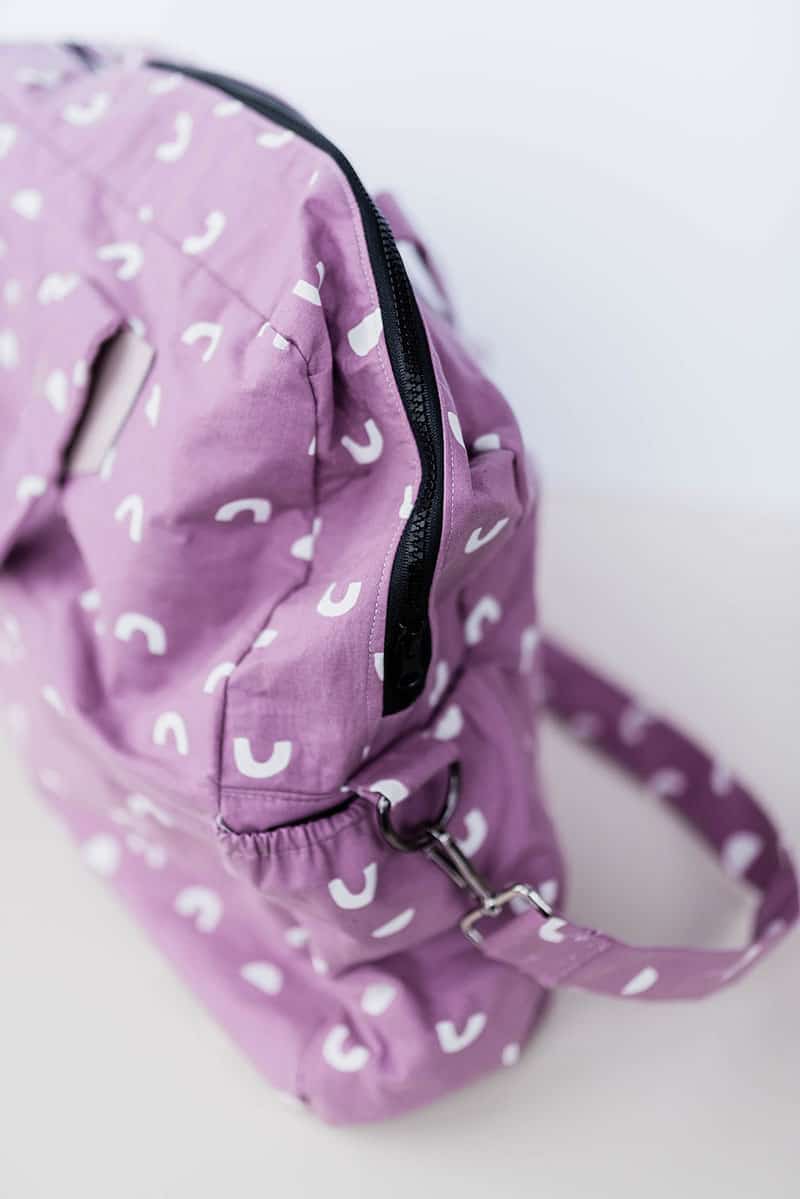 Read more about Pattern of the Month HERE!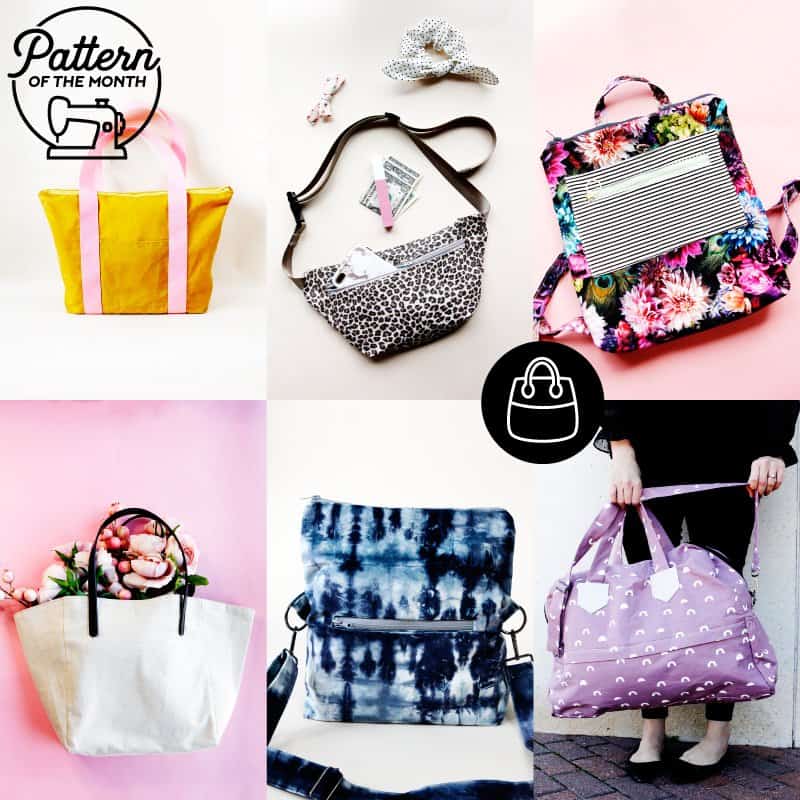 And get November's Aria Crossbody Bag or December's Urban Pack and start your handmade bag collection!