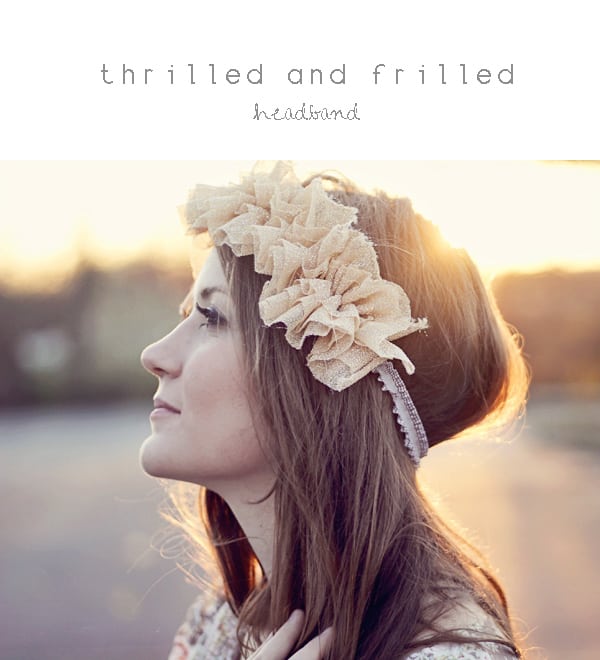 Last year in my ruffle series closing post, I posted this tutorial for a triple ruffle headband. I used the same exact method to make this headband except with a stretchy knit fabric and ruffle elastic. I love the way this lightweight knit fabric ruffles differently than basic cotton, the ruffles go everywhere!


Materials: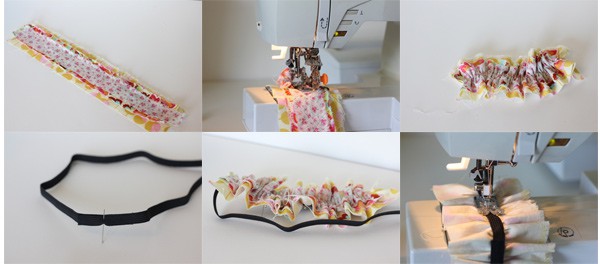 1. Stack 3 layers of fabric on top of each other. They should be the same length (about 20″) but varying widths (3″, 2″, 1.5″)
2. Gather them in the middle all at the same time with a ruffler foot or manually.
4. Sew a piece of elastic in a circle.
6. Sew it on (or cheat and use a glue gun!)
Done! The knit will make it way more frilly and thrilly than regular fabric!