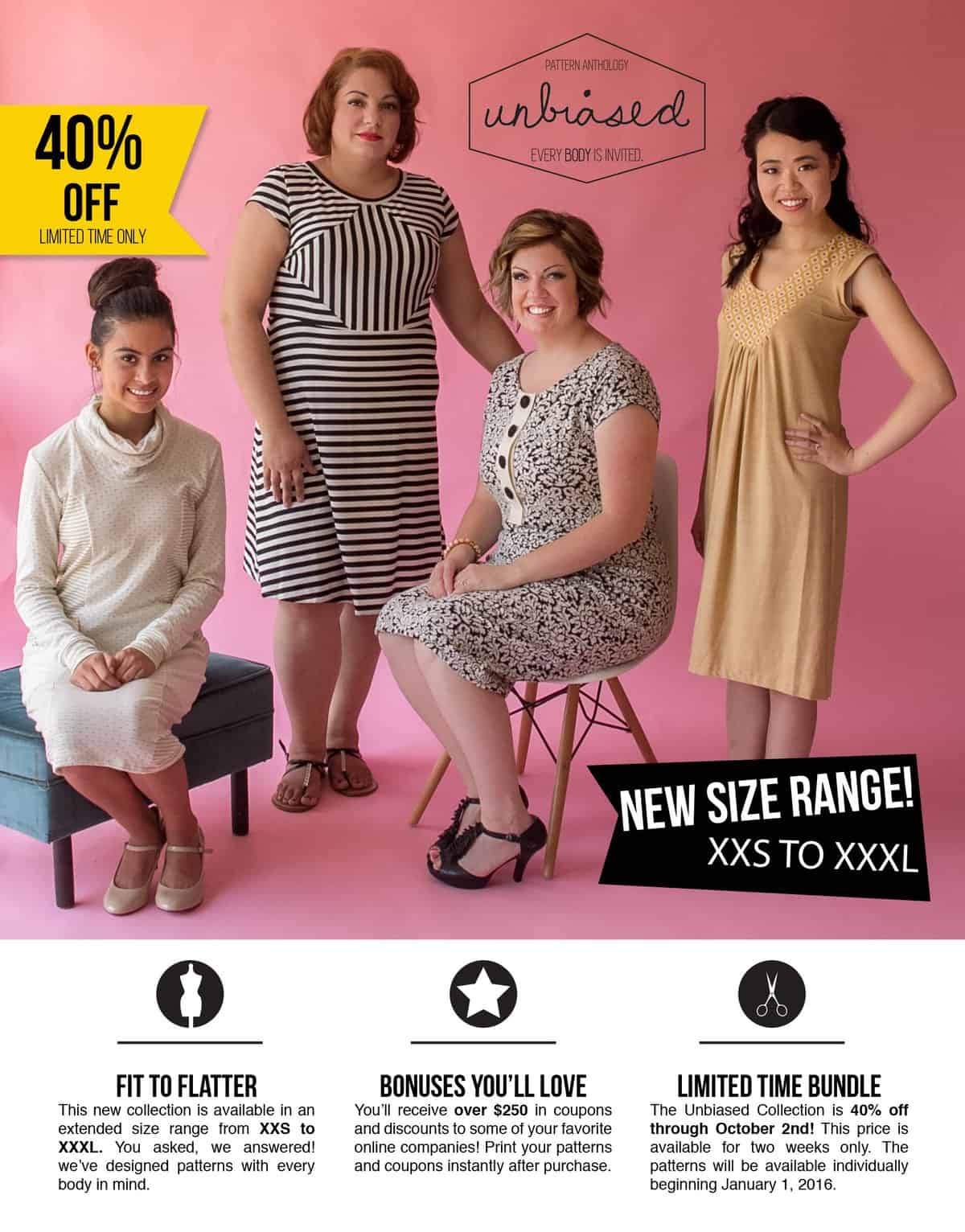 UNBIASED IS HERE! The newest pattern collection from Pattern Anthology is finally here and for a limited time! 4 brand-spanking new patterns with a TON of options all for just $29.95! This collection includes my Gwen dress and top that I've been sharing peeks of!
I'm so excited about this collection because all four patterns are totally wearable and unique! Plus, the size range goes all the way up 3XL and all the way down to XXS! So every BODY is invited ;)
The bundle includes 4 PDF patterns along with 2 bonuses: a wardrobe planner and a coupon book full of over $250 worth of fabric and sewing coupons!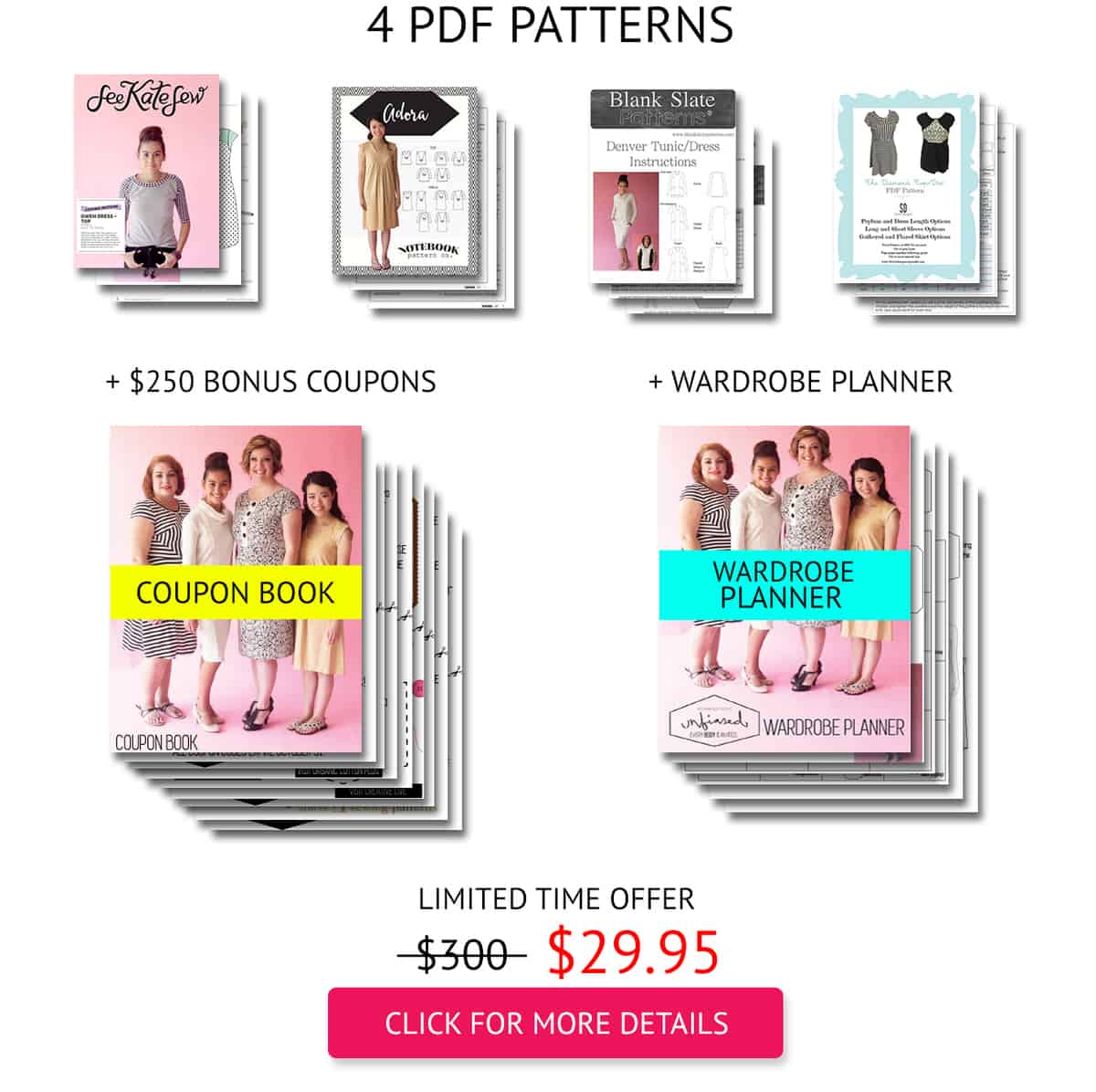 You'll totally love this collection!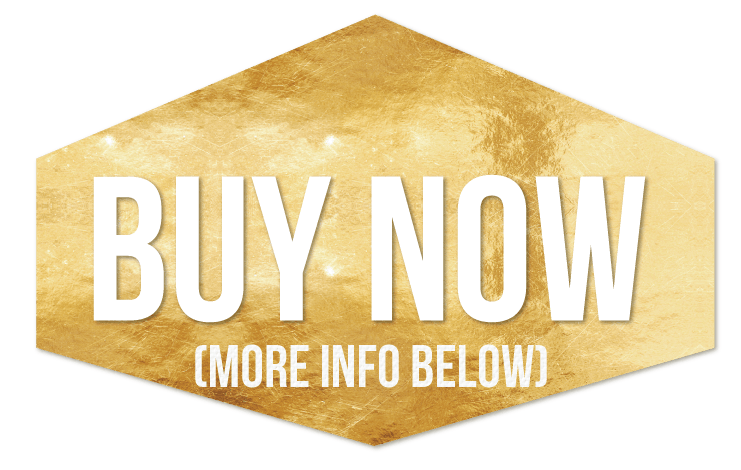 Here are all 4 patterns with drawings of all the varitions! You can see there are so many ways to sew them!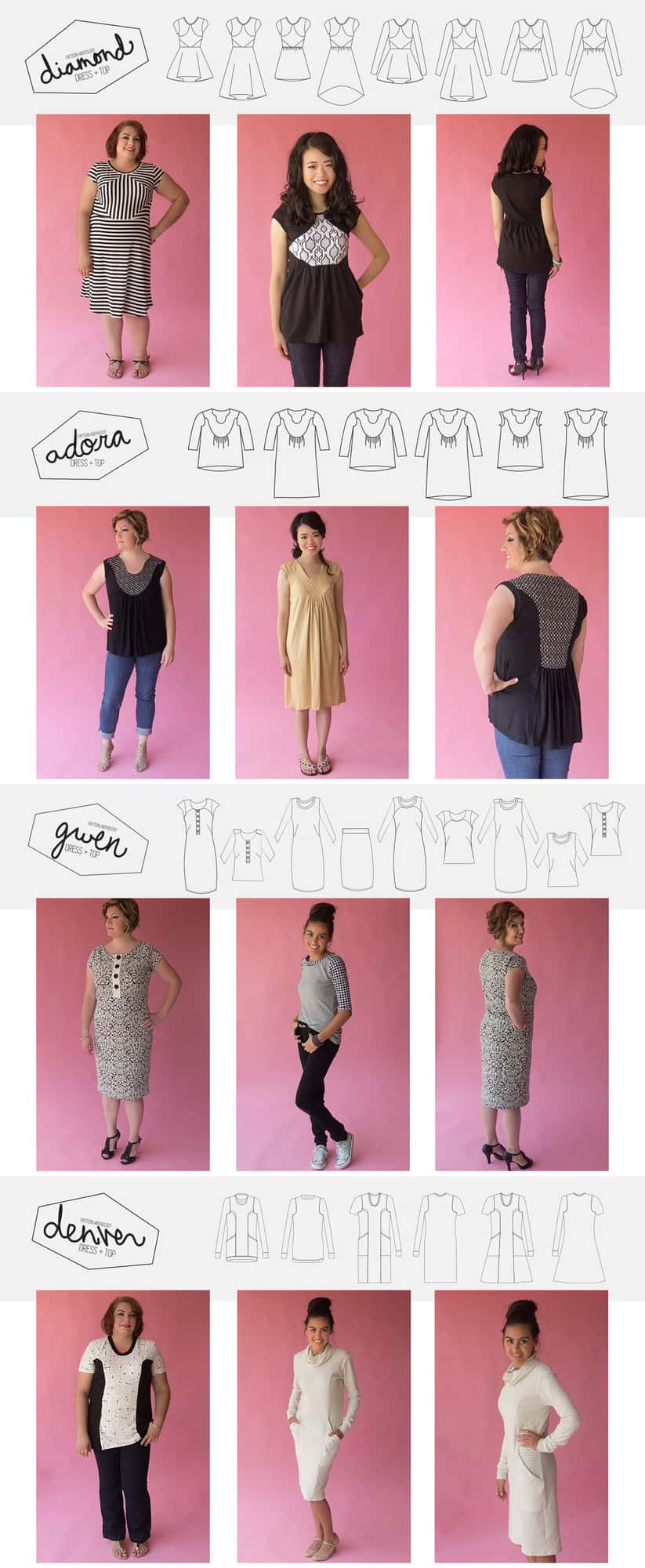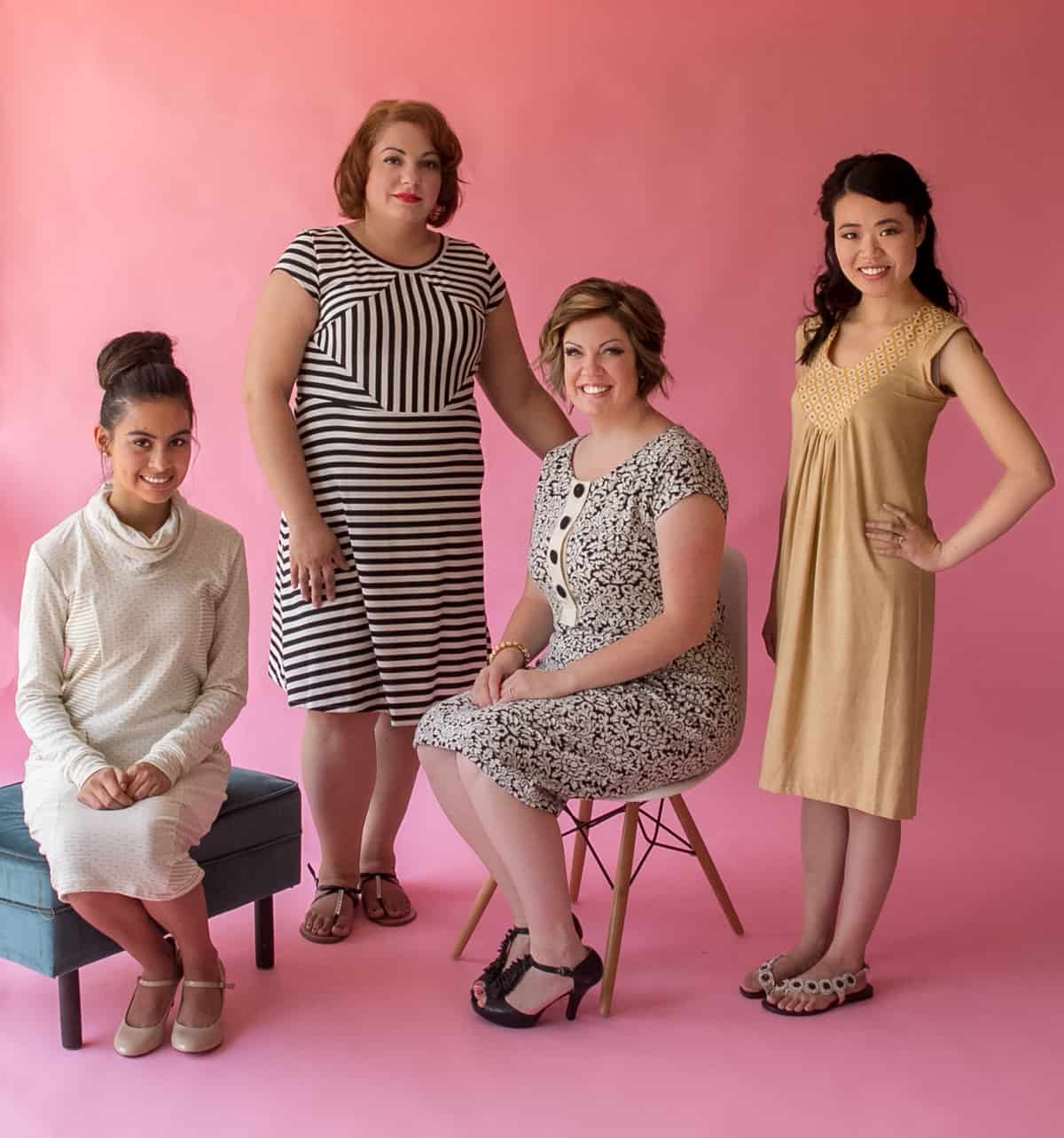 We've also started a Facebook Group where we will be hosting sewalongs for each of the patterns in the coming months! Join today!