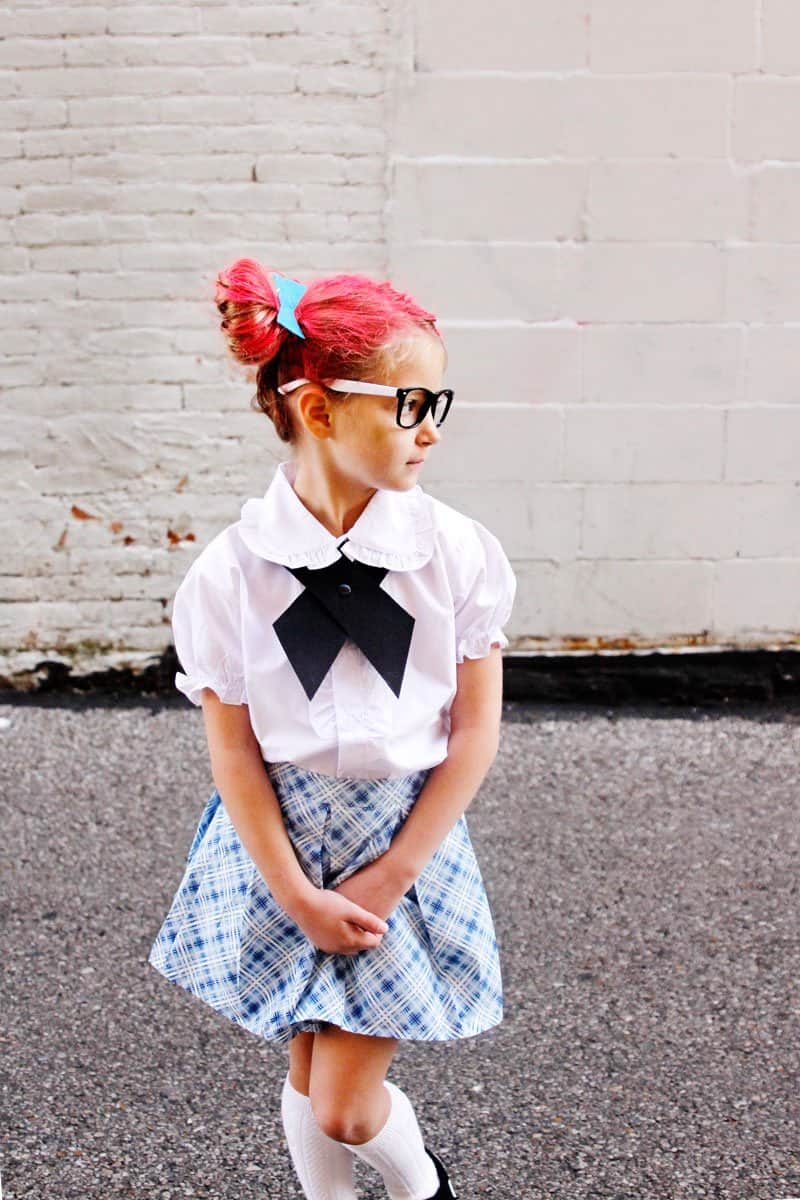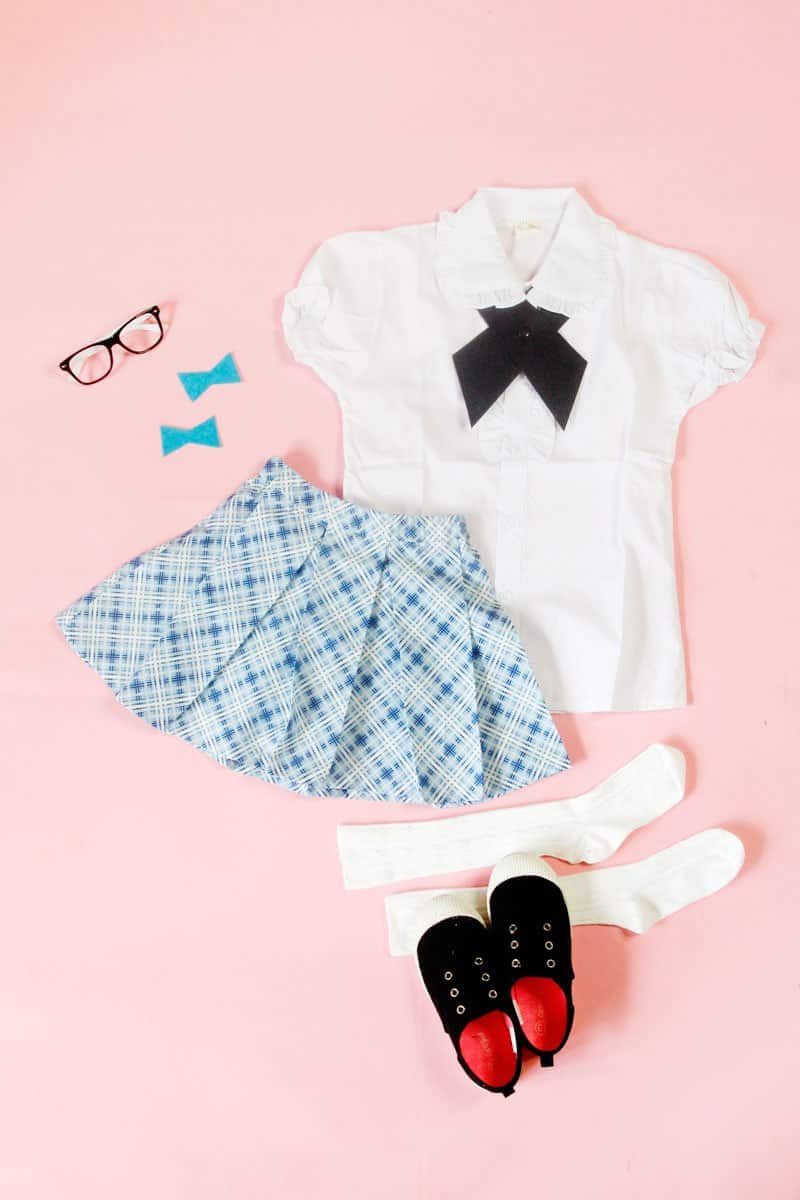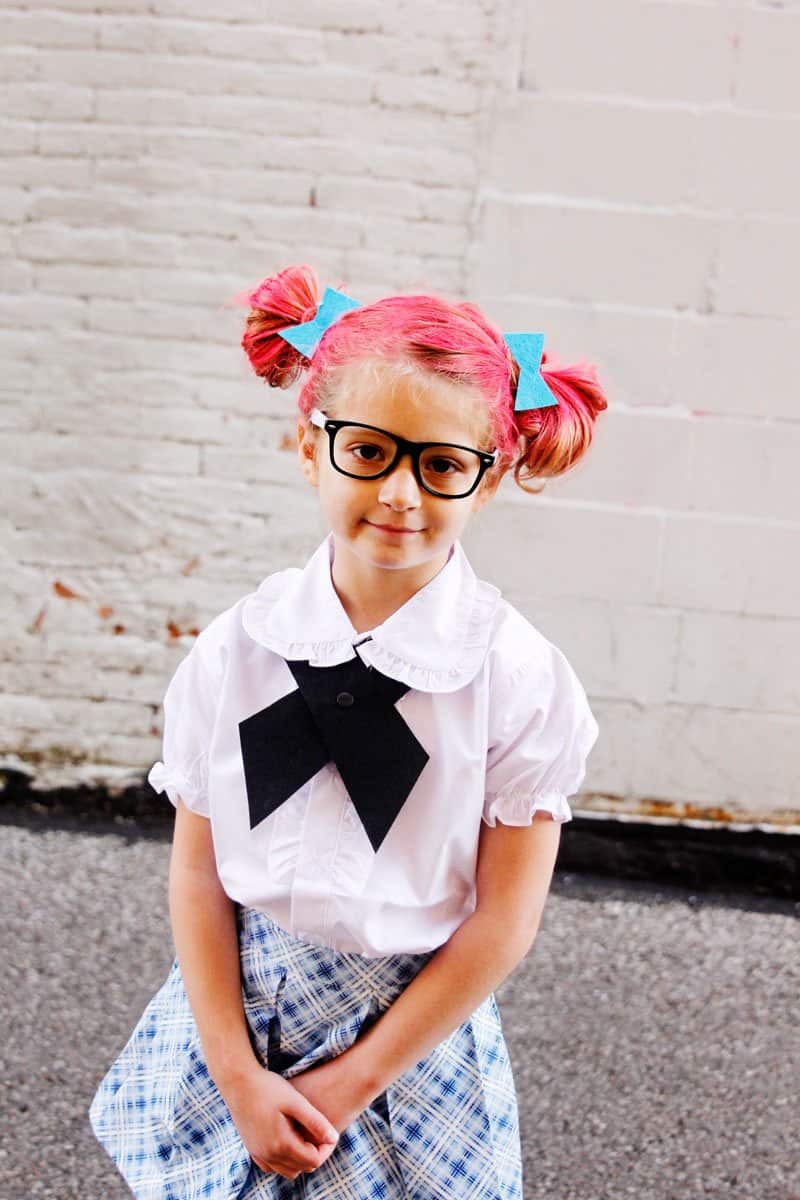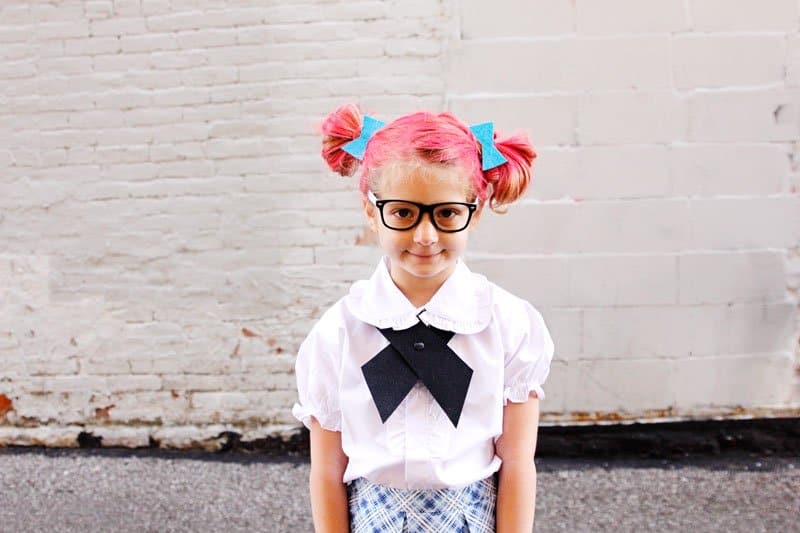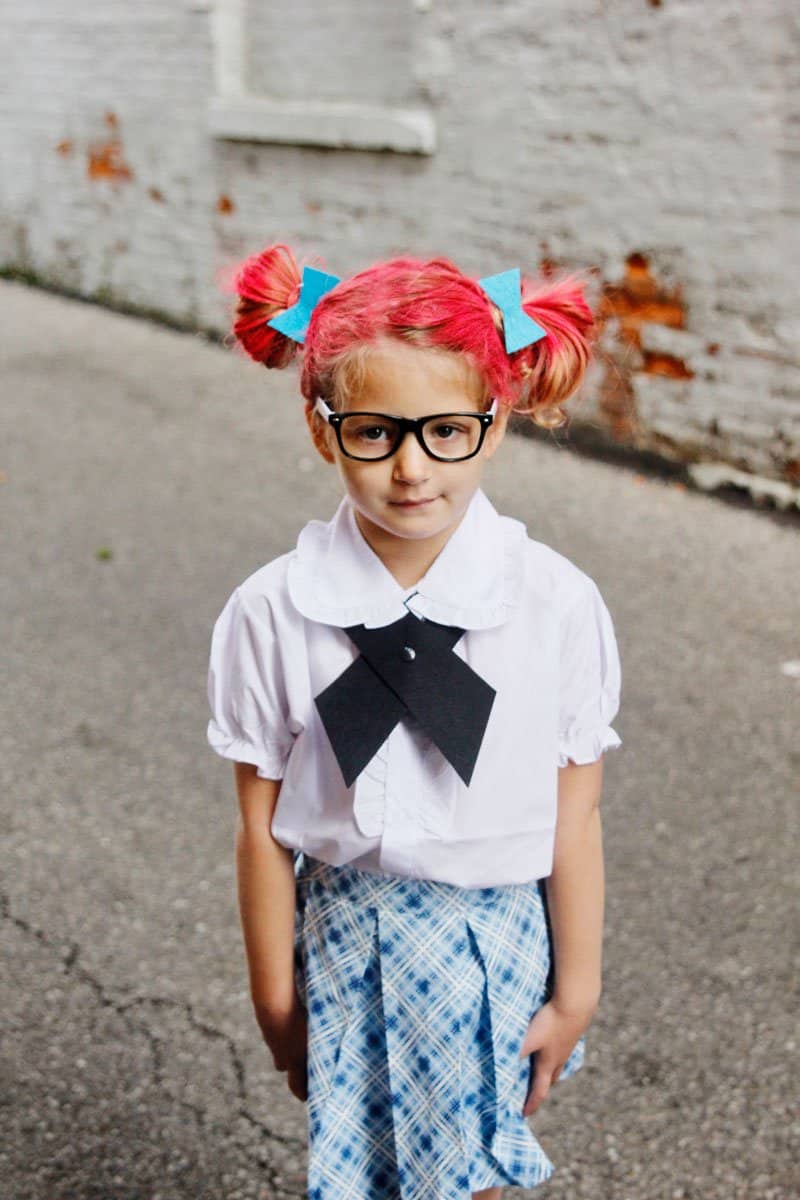 If you've seen any of my other LOL craft posts, you could maybe see this one coming – a DIY LOL doll costume! Since LOL dolls are humans, it's pretty easy to make a costume for them so we picked one of our favorites, the preppy Teacher's Pet and made a quick BUY & DIY costume! The skirt and bows are handmade and the other pieces are from my daughter's closet or amazon! This pleated skirt tutorial can come in handy for lots of different Halloween costumes, but I'm also kicking myself for not making a bunch sooner – it's so cute and simple to make! I love that the pieces are regular clothes so the LOL costume can be worn as separates later for everyday wear! I love it when a Halloween costume can get more mileage than just one night! This tutorial includes instructions to make the simple elastic-waisted skirt with pleats! We looked closely at the Teacher's Pet LOL doll to get all the details right and it was fun teaching my daughter about pleats in the process! I also linked to sources for the rest of the Halloween costume.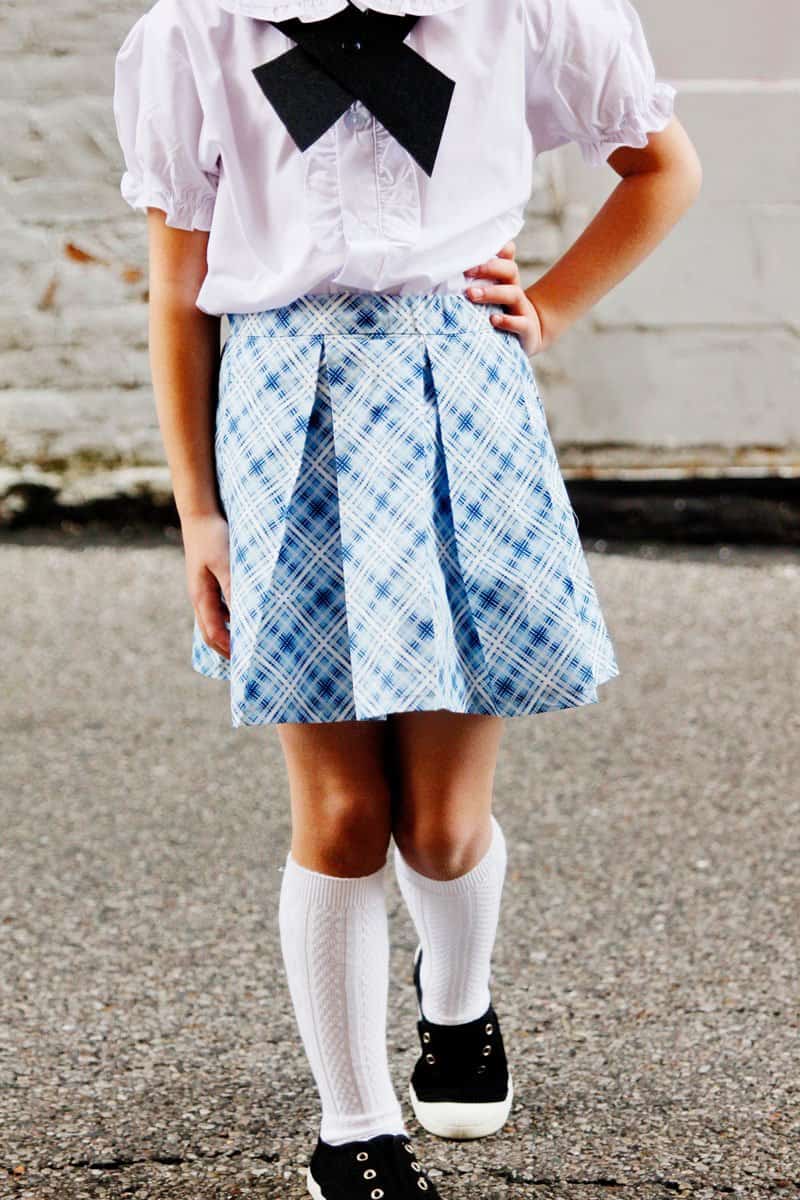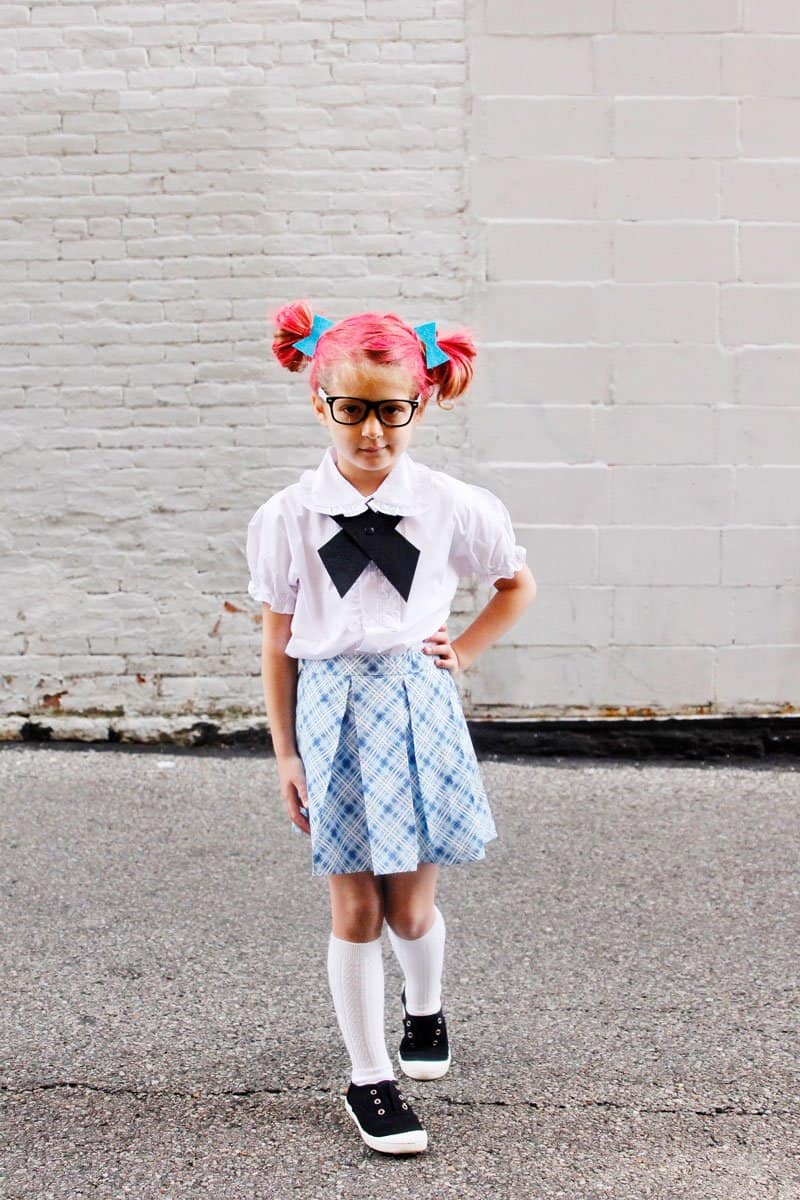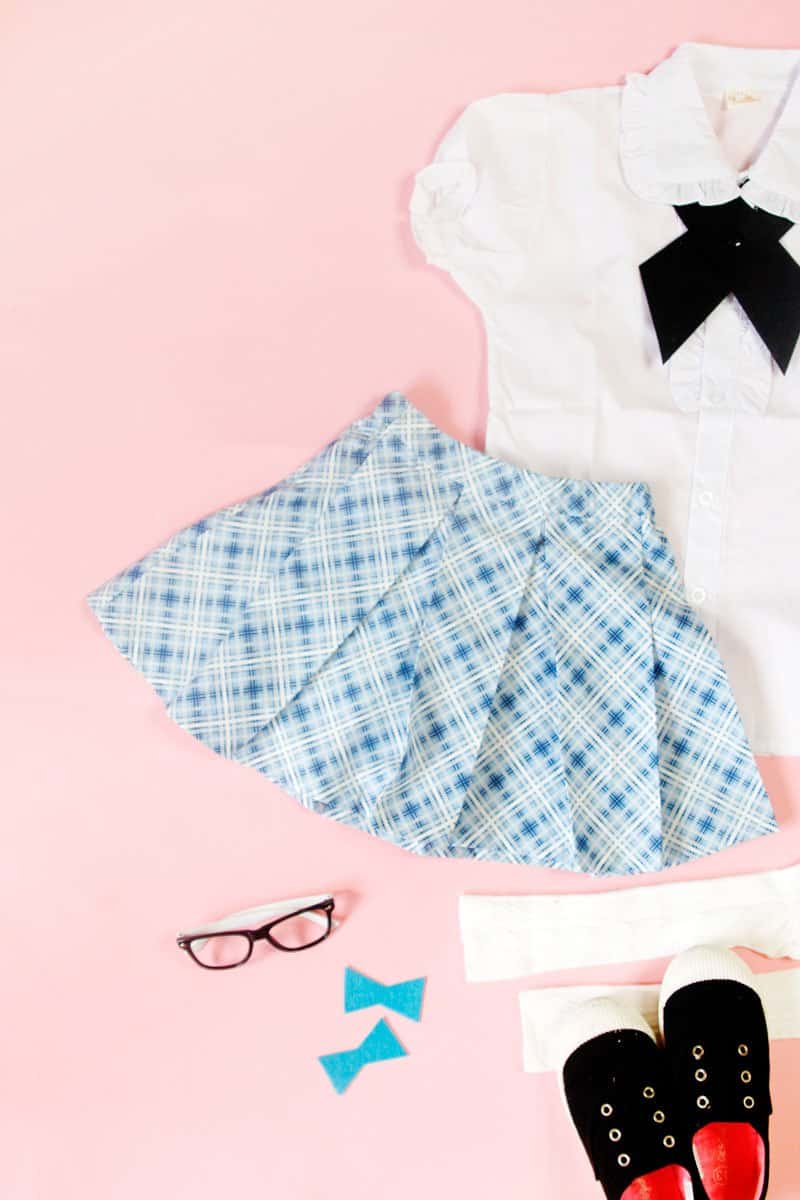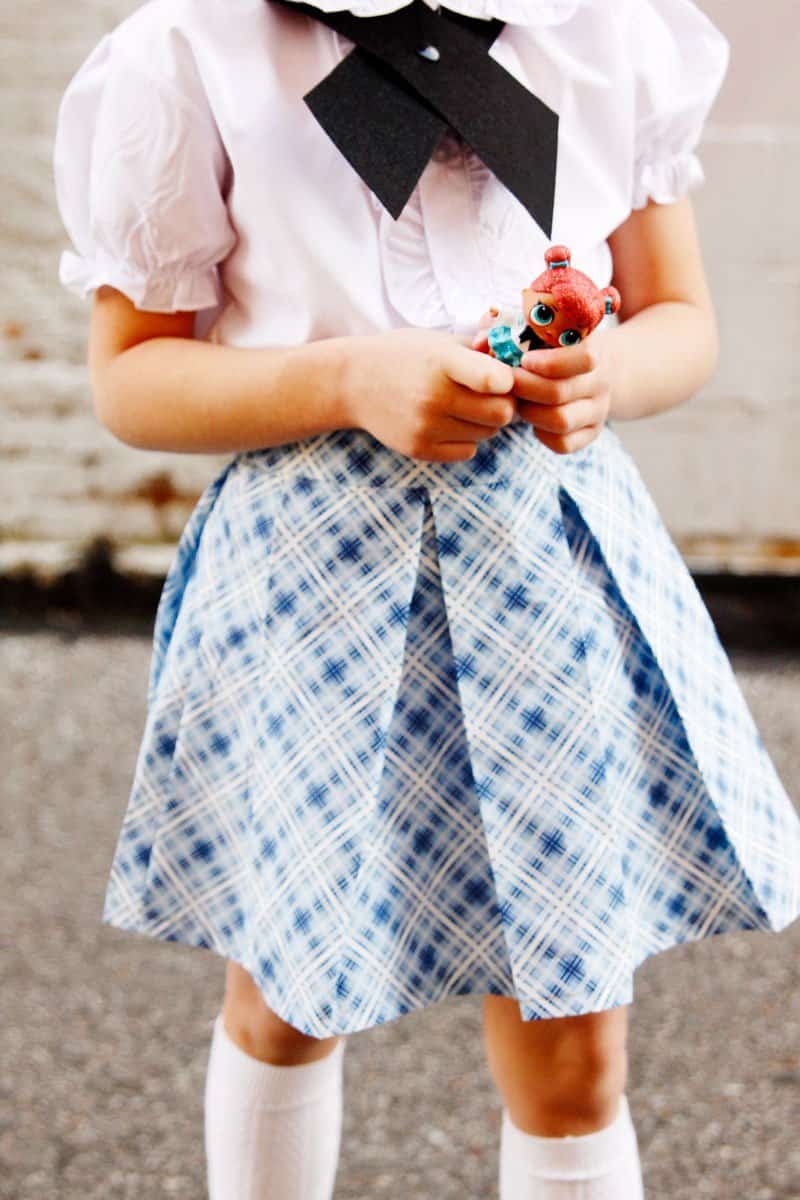 SKIRT Materials//
–1 yard blue plaid fabric
–1″ elastic
Other Materials//
–turquoise felt
–black felt for neck tie
–pink hair spray
–white blouse
–knee high socks
–black sneakers
–plastic glasses
Notes: The necktie is made of just one layer of felt from this free pattern. I used a KAM snap for it also! The hair bows are super simple to cut from felt. You can glue them to a hair tie or clip them in (or just glue them to the buns if you're in a last-minute rush!) 
SKIRT Instructions//
Use a 3/8″ seam allowance.
These instructions will work for a girls size, up to about 8. Add more fabric and more pleats for bigger sizes and less pleats for sizes under 4T.
Start by cutting a waistband piece, 3″ tall. The width of the band pieces should be WAIST divided by 2 PLUS 2″ for ease and seam allowance. Cut 2. Cut 1 piece of elastic the length of the waist measurement.
Cut the skirt piece about 12″ tall (adjust for height) by 36″ wide. Cut 2.
Create 3 box pleats on the front of the skirt, starting at the center. Each pleat will be 1-1.5″ wide. Pin in place and baste.
Trim off excess fabric from the skirt sides. so they match the width of the waistband pieces.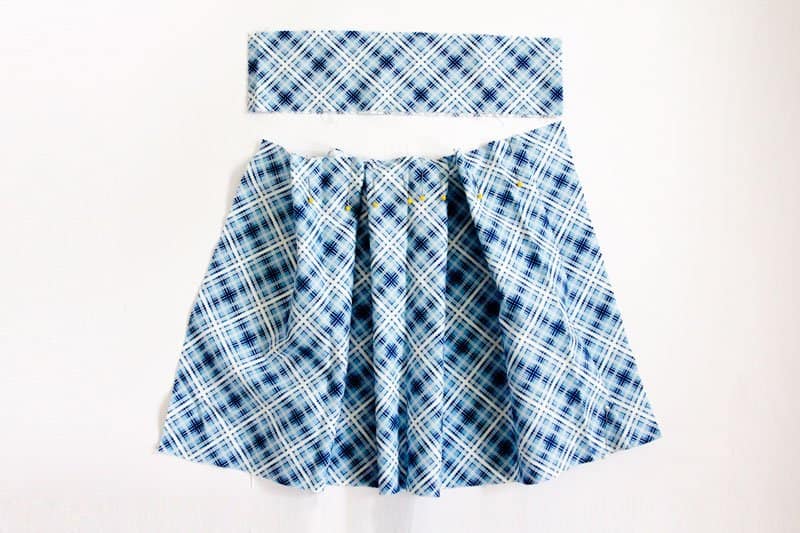 Sew waistband to skirt with right sides together.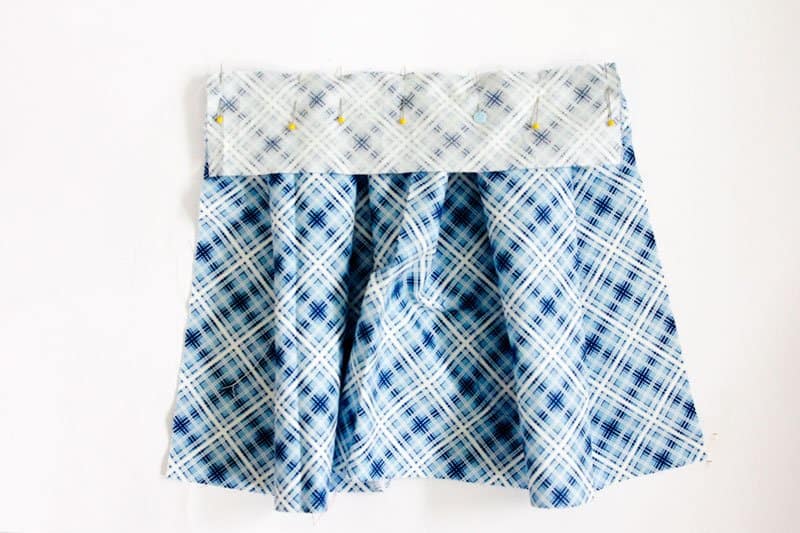 Press seam allowance up. Repeat with back.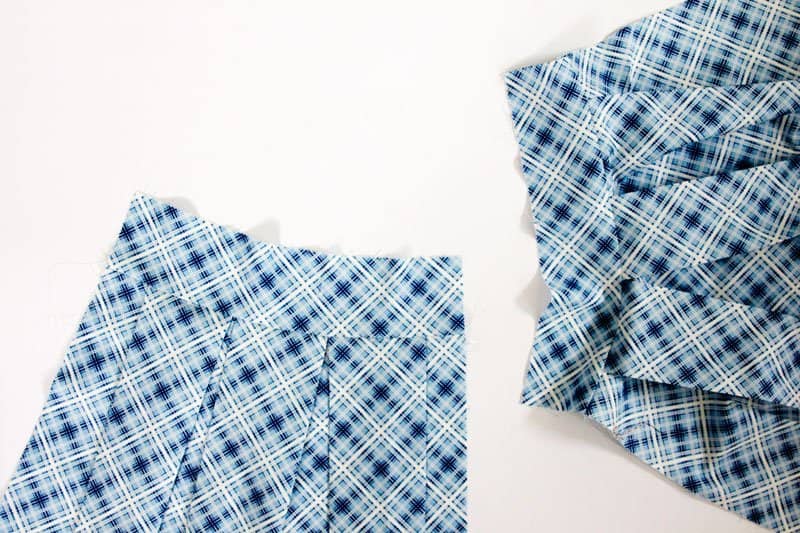 Sew front and back together along the side seams with right sides together.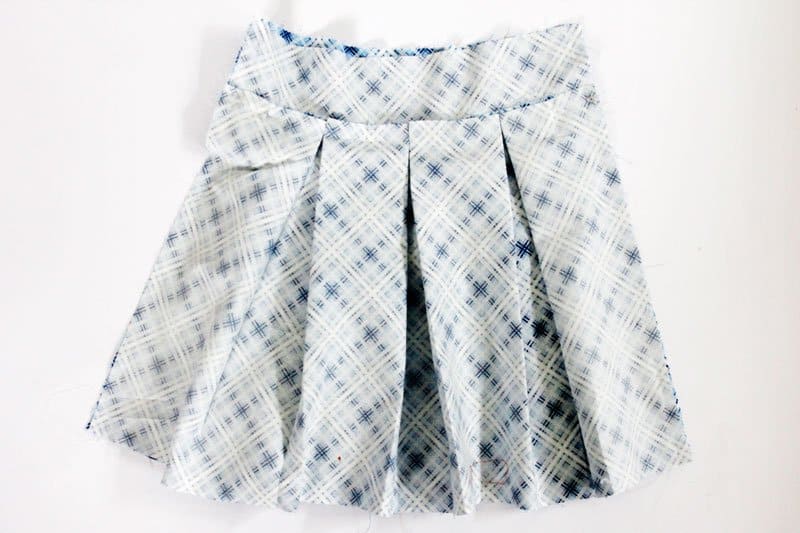 Serge or zig zag stitch the top of the skirt.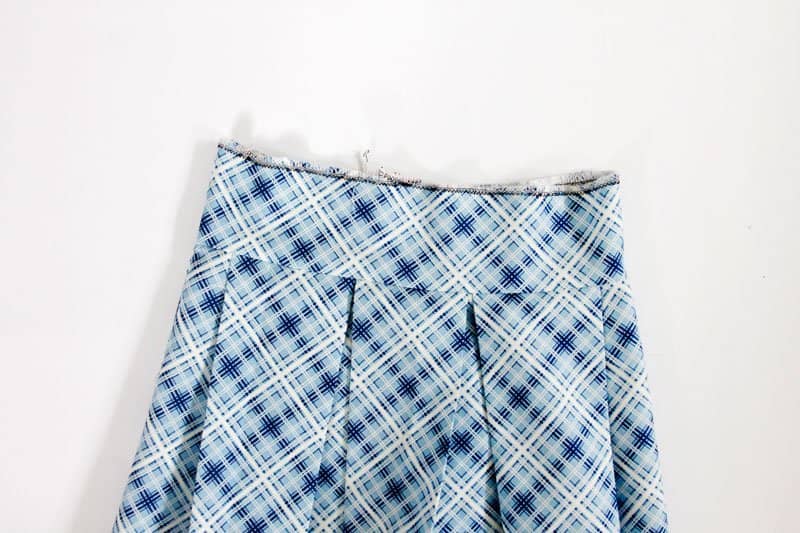 Press waistband over about 1.25″ and pin.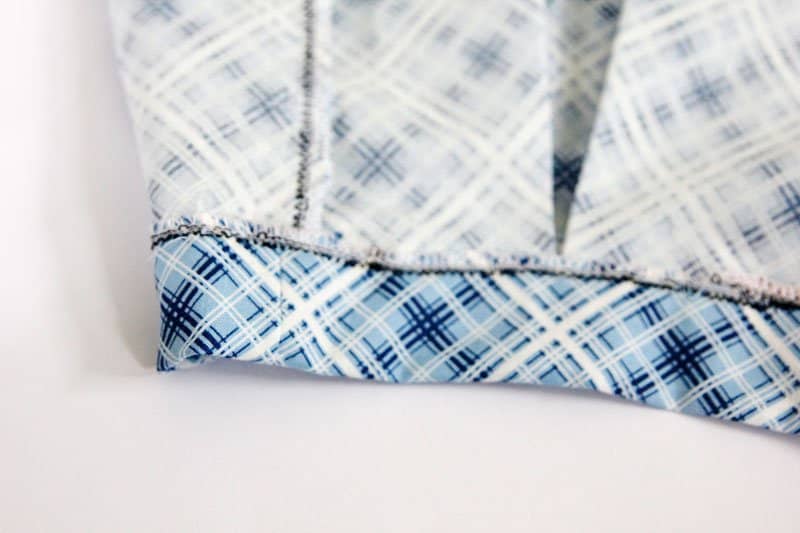 Sew right below the waistband, topstitching over the pleats, to create a casing for elastic. Leave a 1.5-2″ opening to thread elastic through.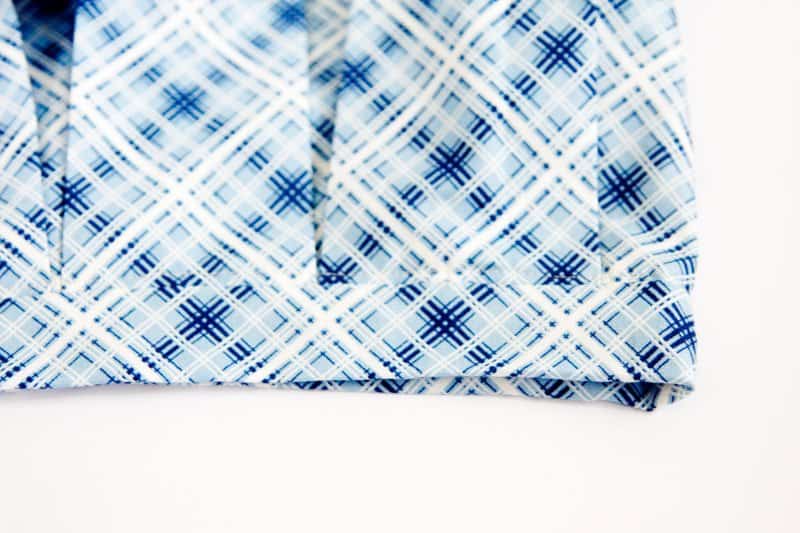 Thread elastic through the casing using a safety pin. Sew ends of elastic together. Close opening in the casing.
Hem the bottom edge.