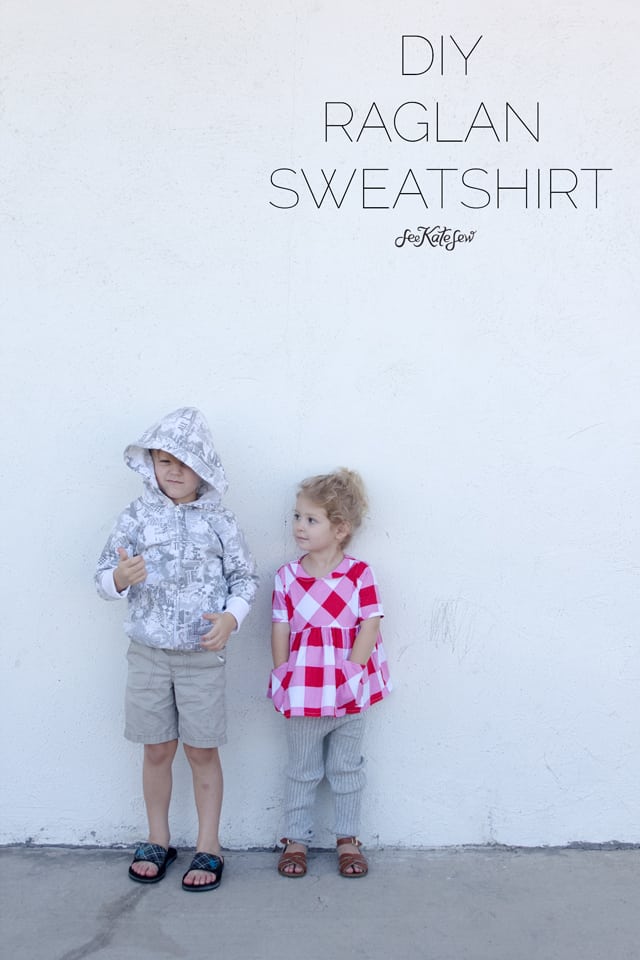 More Raglans! Today is the final day of Recess Raglan Week! It's been really fun! If you missed any of the posts, here they are:
Day 1: Recess Raglan Pouch Pocket Add-on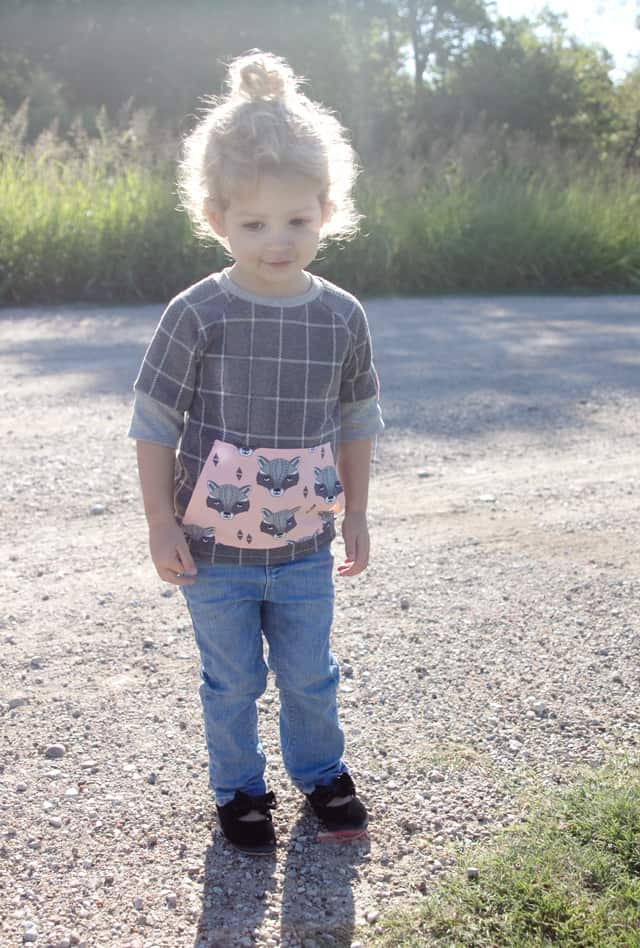 Day 2: Upcycled Recess Raglan Tutorial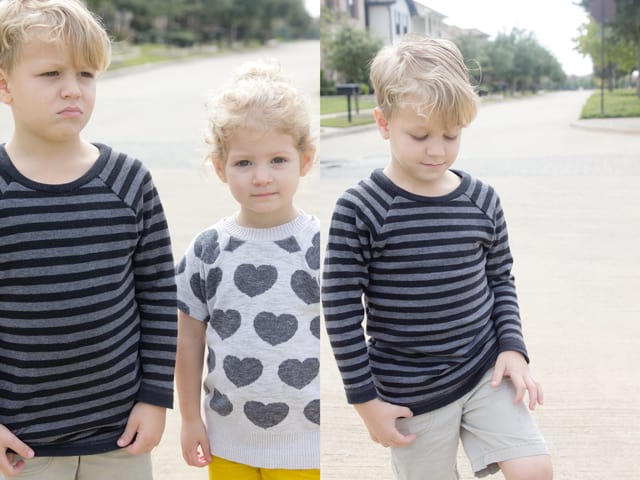 Day 3: Recess Raglan Dress Hack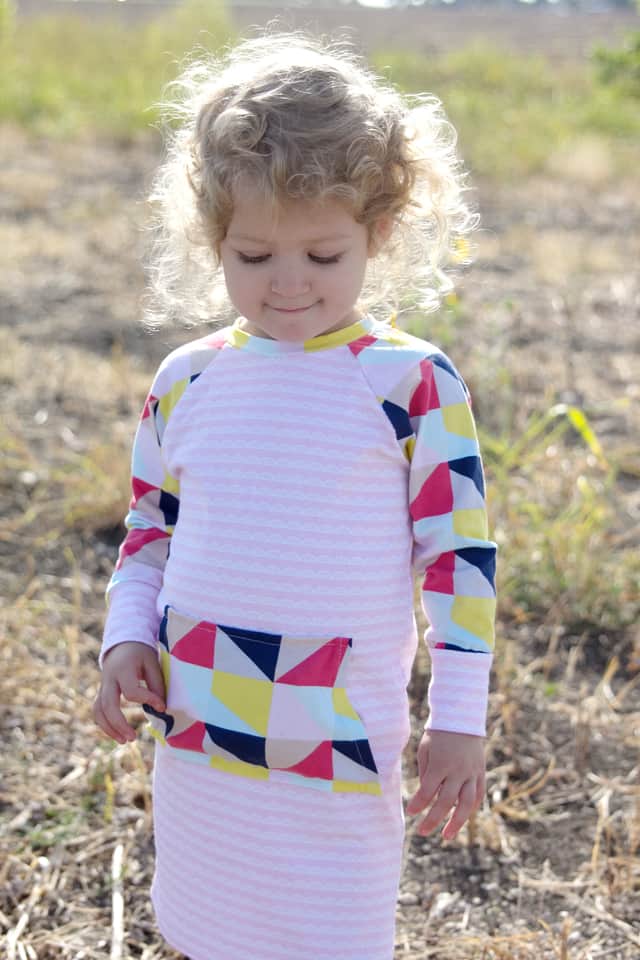 Day 4: Front Pocket Add-on Pattern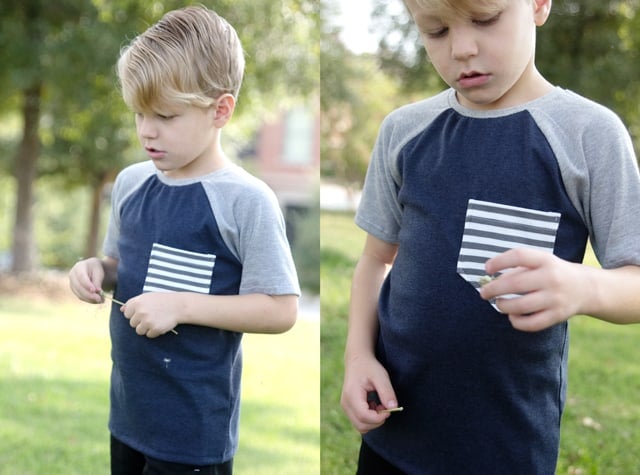 And since today is the LAST day of Recess Raglan Week,  it is also the last day to purchase the pattern for just $5!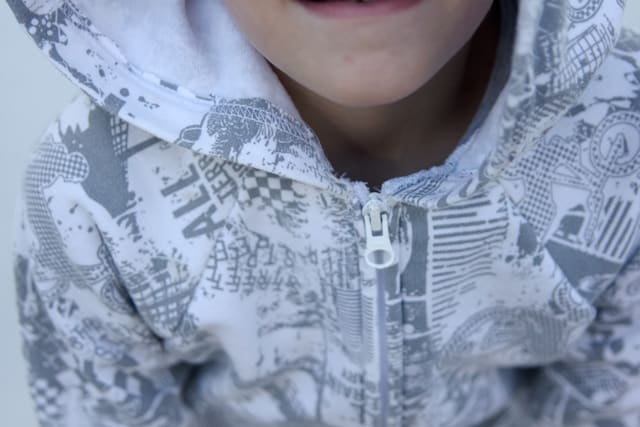 Today I'm sharing how to upcycle an old sweatshirt (I used a teen size) into a Recess Raglan with a hood! I find the sweatshirt at a thrift store and just loved the sweatshirt fleece. It's hard to find cool sweatshirt fleece, but sometimes thrift stores are a good place to look! The original shirt is Old Navy brand and the cuffs were a bit worn out. So I used new ribbing for the cuffs and band on the bottom.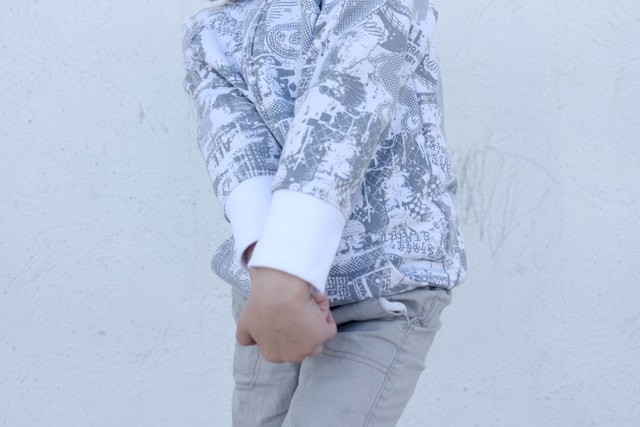 The hood replaced the neckband completely. Since the sweatshirt had a front zipper, I was able to just attach the hood to the neckline without any other finish.
I'll walk you through all the steps so you can make one, too!
Recess Raglan Hoodie Tutorial//
-Size up TWO sizes to give you space to layer this over another shirt. Maintain your original size length. I made a size 7 with size 5 length.
-Find a teen or adult sweatshirt to upcycle. Use this tutorial to cut out the pattern pieces.
-Omit neckband
-Cut out hood from original hoodie.
-Assemble according to pattern instructions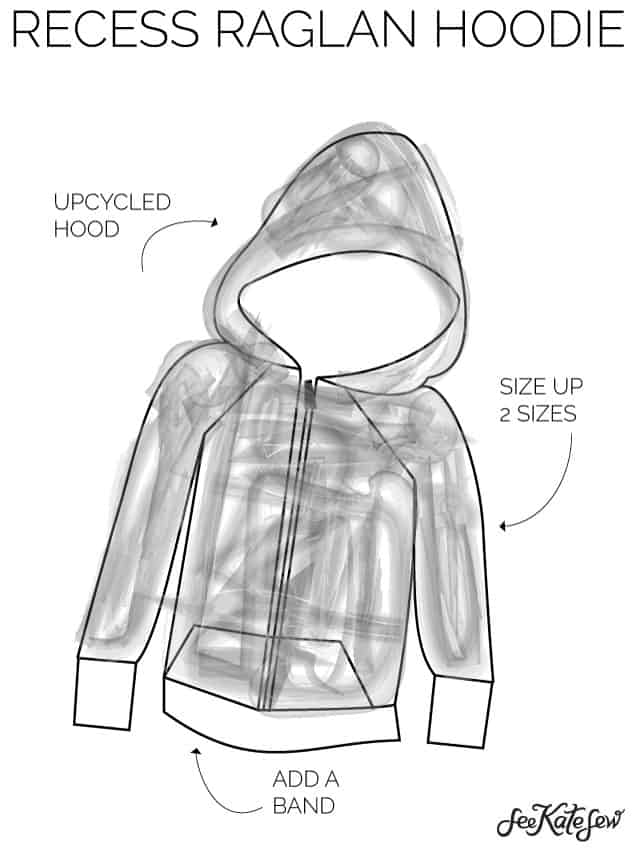 To fit the hood:
Sew a line of baste stitching across the bottom of the hood and pull threads to gather hood slightly. Pull threads until the hood fits perfectly on the neckline. Sew to neckline with right sides together and finish seam allowance.
Hem band:
I'm realizing that I didn't get any photos of the ribbed hem band that I added to the pattern! Whoops!
The hem band is easy though. Trim off 3 inches from your pattern pieces before cutting out front and back bodice.
Cut out 2 hem bands 6″ tall by a few inches shorter than the width of the hem of the hoodie. Sew band to hooded raglan the same way you attached the cuffs.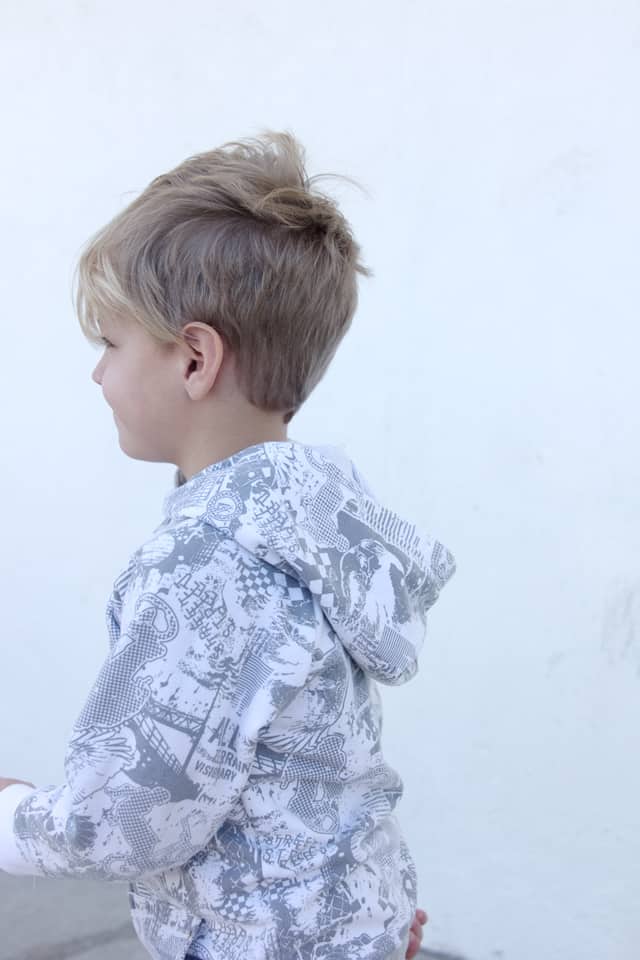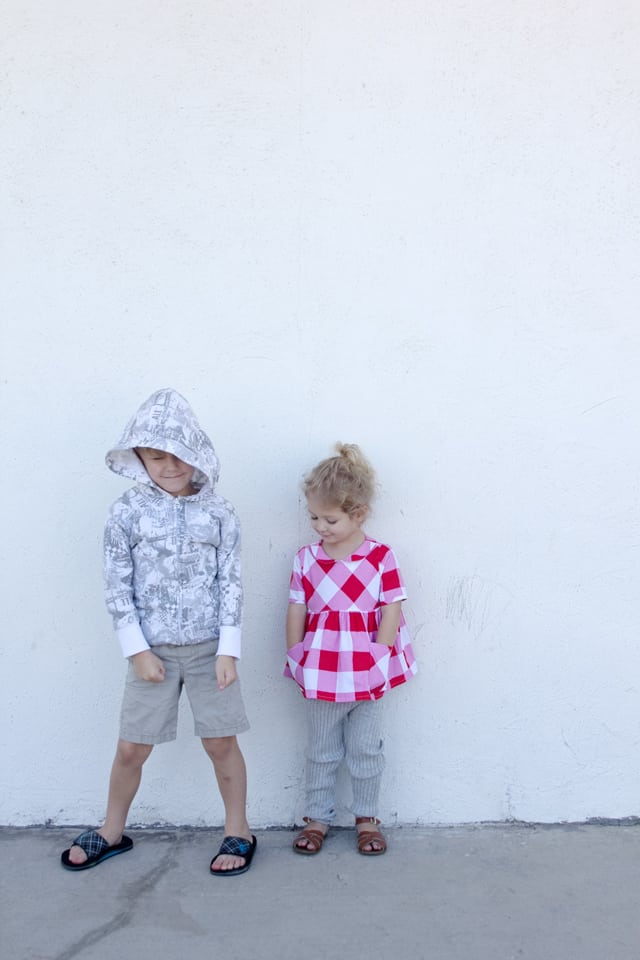 Enjoy!