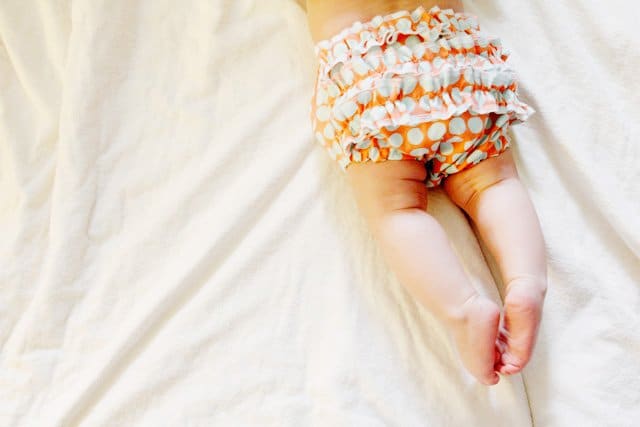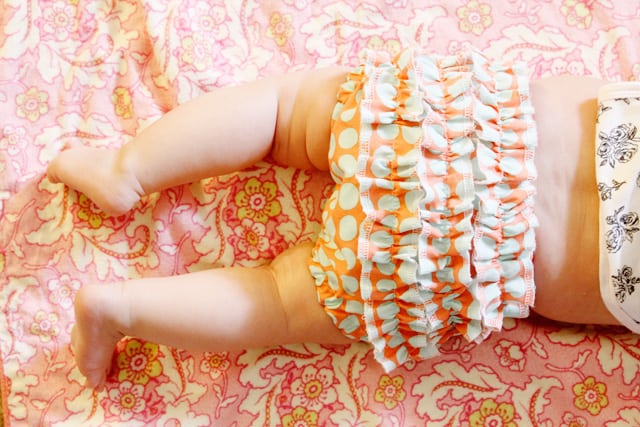 Lena has already outgrown all the tiny ruffle top diaper covers I made for her before she was born so I thought it was time to move on to the ruffle bum style! Little tiny ruffles poking out from a short dress (like the jumper pattern I shared on Monday) is my new favorite style for baby girls! I think it is very warm-weather friendly, too.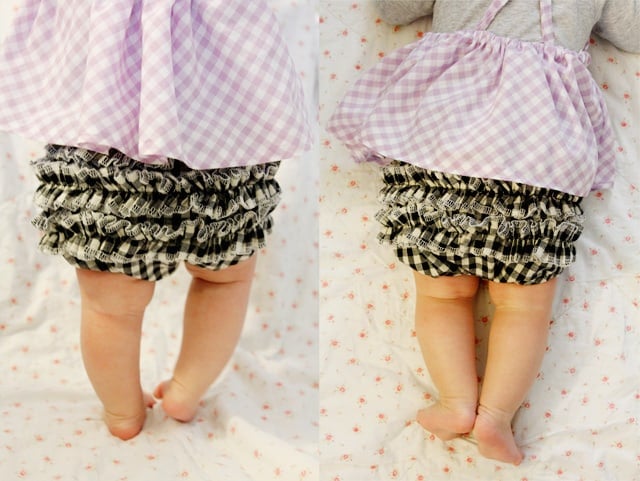 Ruffle Bum Diaper Cover Tutorial:
Materials:
–free ruffle diaper cover pattern (size 0-3M)
-3 strips 30″ by 1.575″ for ruffles
-bias tape
This is actually a pattern hack of the ruffle diaper cover. I'm going to show you how to put ruffles on the bum. The rest of the process is the same as the other tutorial.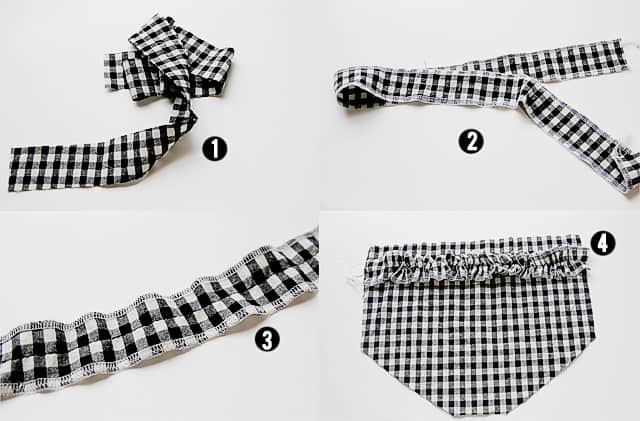 1. First print off the diaper cover pattern and cut out the ruffle strips.
2. Serge the edges of the ruffles. I use my Brother 1034D but you can also zig zag stitch if you want.
3. Run a baste stitch through the middle of each strip and pull the edges to gather the fabric.
4. Pin to the top of your diaper cover (leaving about 1.25″ at the top). Distribute the ruffles evenly.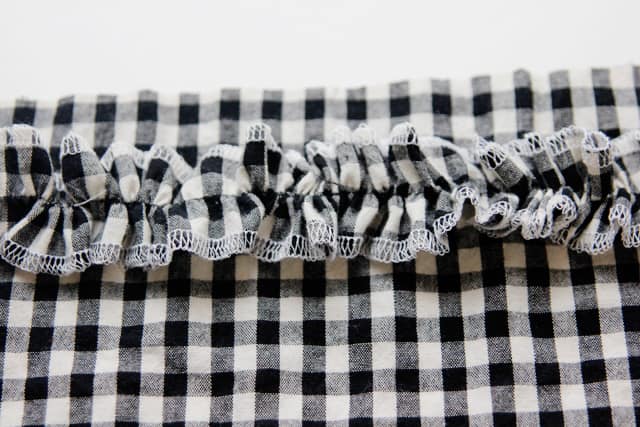 Once you have the ruffles even, pin it down and stitch on.
Pin the second row about 1/2″ above leg opening.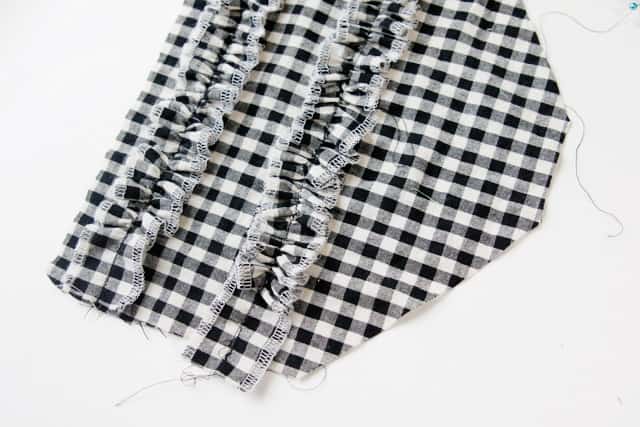 Then put the third row in the middle.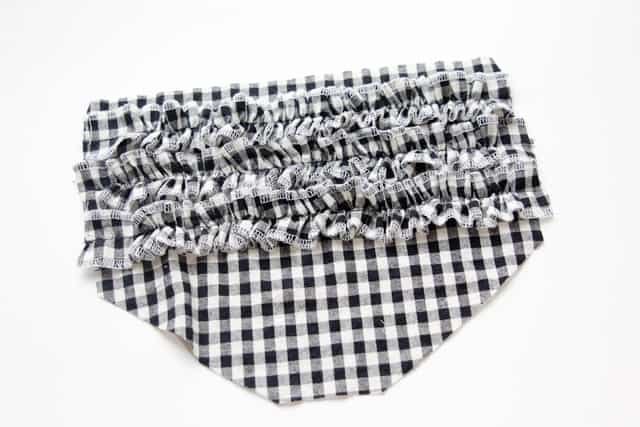 Follow the rest of the directions from the ruffle top diaper cover tutorial. The only difference will be there won't be a ruffle at the top when you finish the casing (although you are welcome to add one if you want even more ruffle!)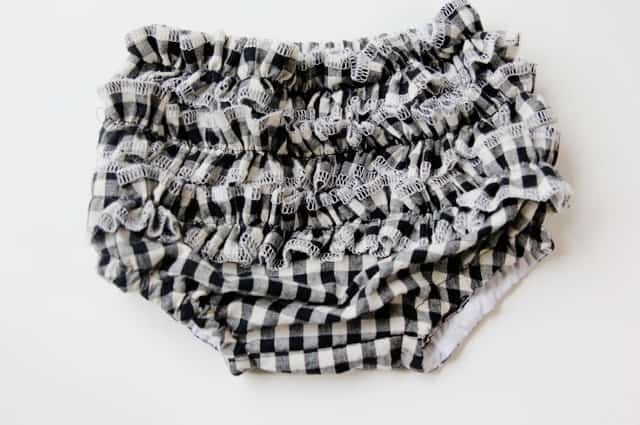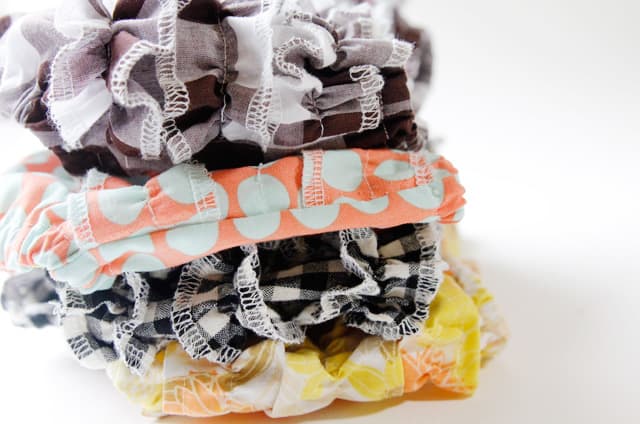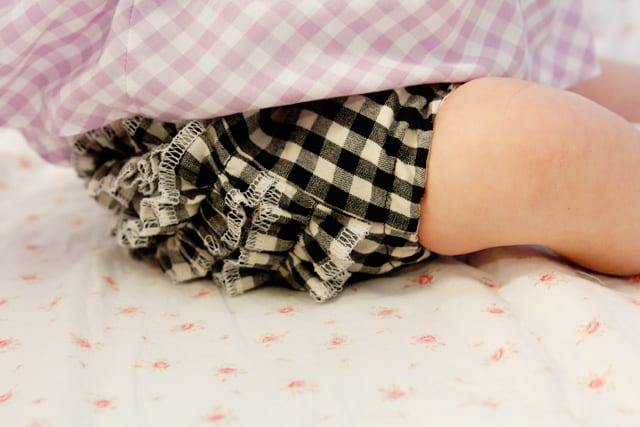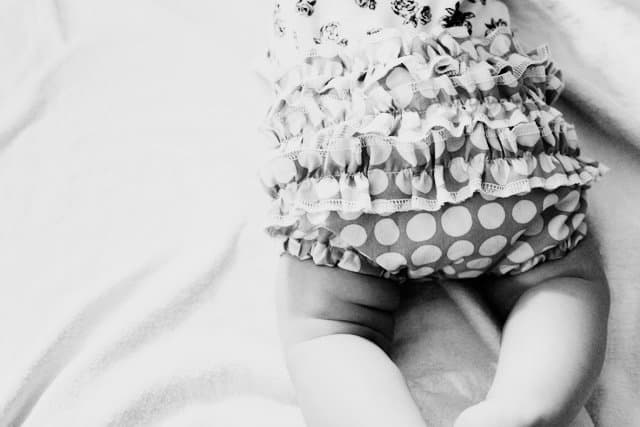 fabrics used in this post:
yellow floral, vintage sheet
black gingham, upcycled