Here's another LOL doll accessory to go with the sleeping bags and tents – a tiny doll quilt tutorial! It's perfect for finalizing your doll campout plans, all you need to add is marshmallows and stars! This is a little quilt for LOL dolls made with just one little quilt block. This doll quilt tutorial is super fast because it's a quarter-square triangle block and that's it!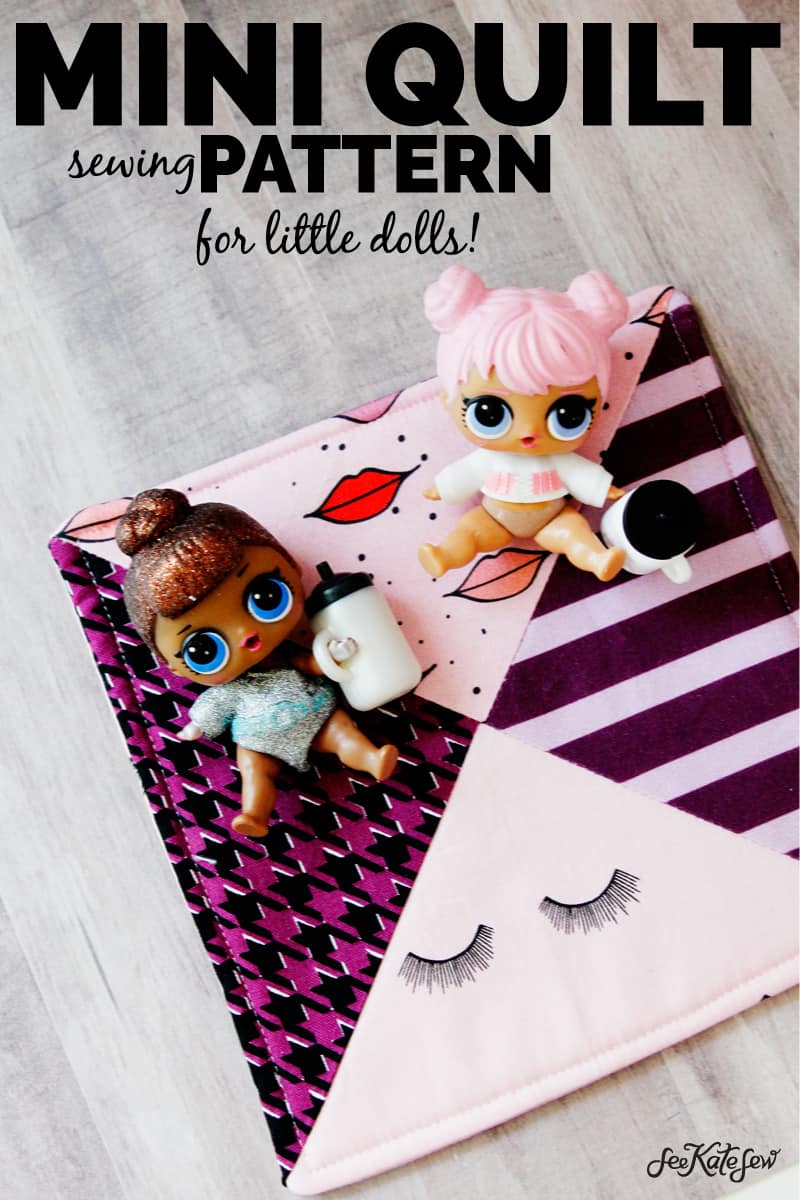 If you've never made a Quarter Square triangle block before, I'll show you how! It's very similar to the Half-Square Triangle tutorial with just one extra step! And then you'll have a new tiny quilt AND a new quilting skill!
Materials //
-fat quarters of Kiss Me Kate fabric
-scrap of batting
–acrylic ruler + rotary cutter set
+ LOL dolls, of course
Materials //
Cut 4 squares 8″ by 8″, 1 from each fat quarter.
Make 2 half-square triangles, the same size but using 4 unique fabric prints. Follow this easy tutorial if you've never made a half square triangle.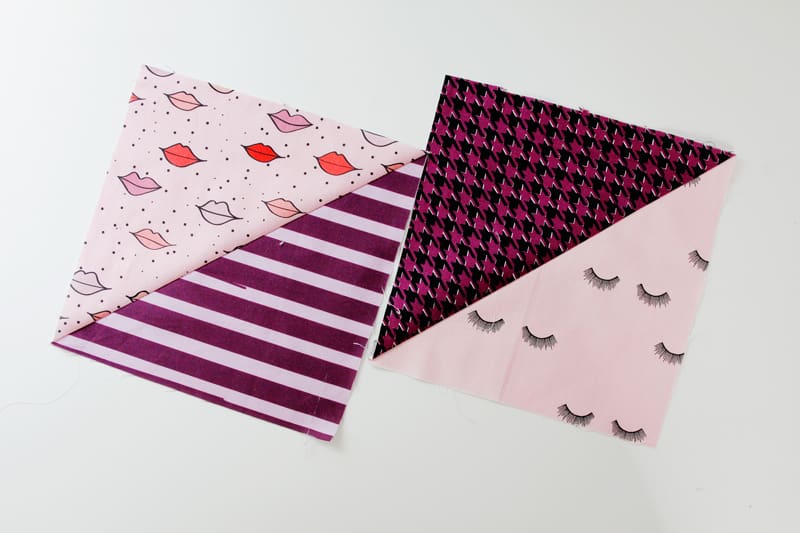 Now, make ANOTHER HST using the two HSTs you just made! This will turn them into 1/4 square triangles instead of 1/2 square triangles!
Lay them on each other with right sides together, lining up the diagonal seams.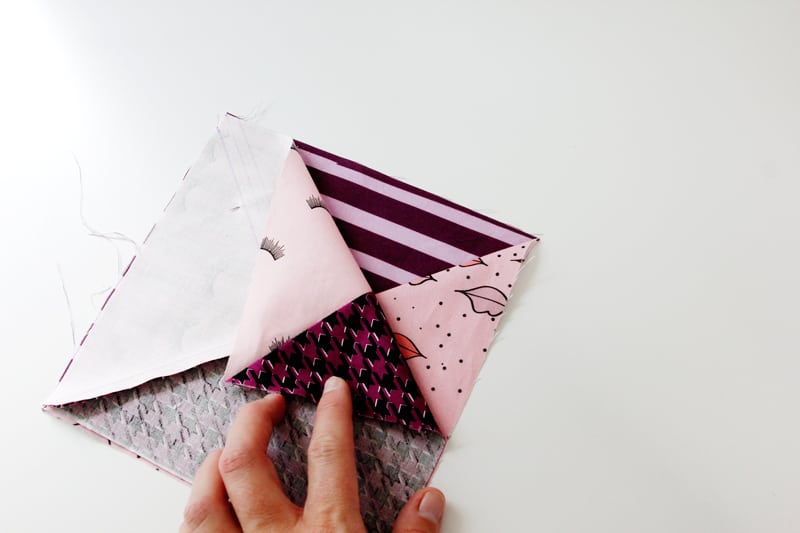 Now, draw a line down the opposite diagonal and 2 lines on either side, 1/4″ apart, just like you did to create the first two HSTs.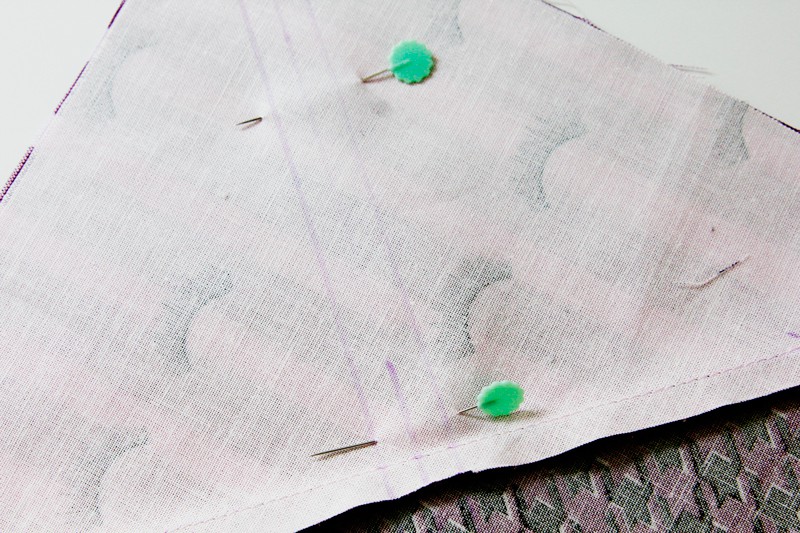 Sew along the two outer lines and cut in half!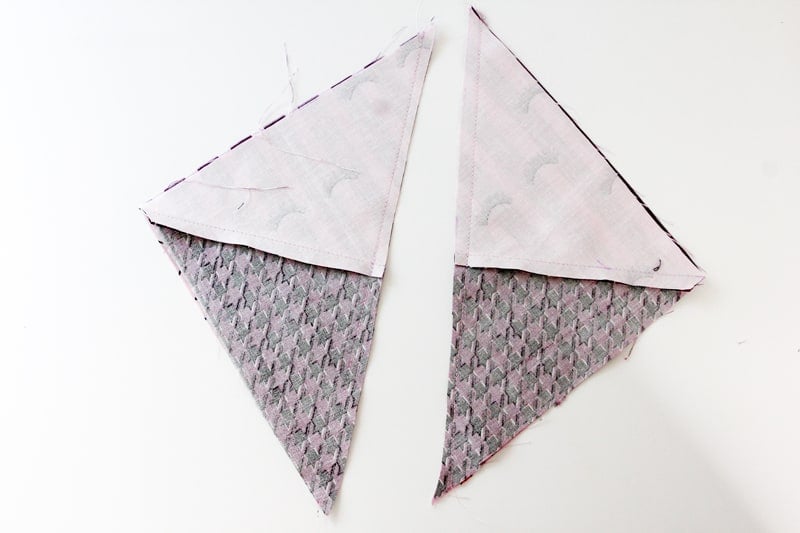 Press both QSTs open.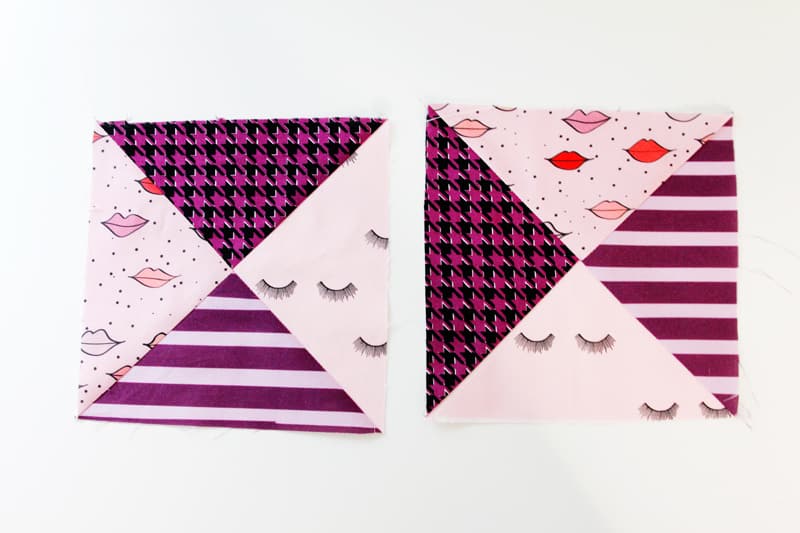 Now layer batting on the bottom and then both QSTs on top of the batting. The fabric should be facing right sides together and the batting will be on the back of one.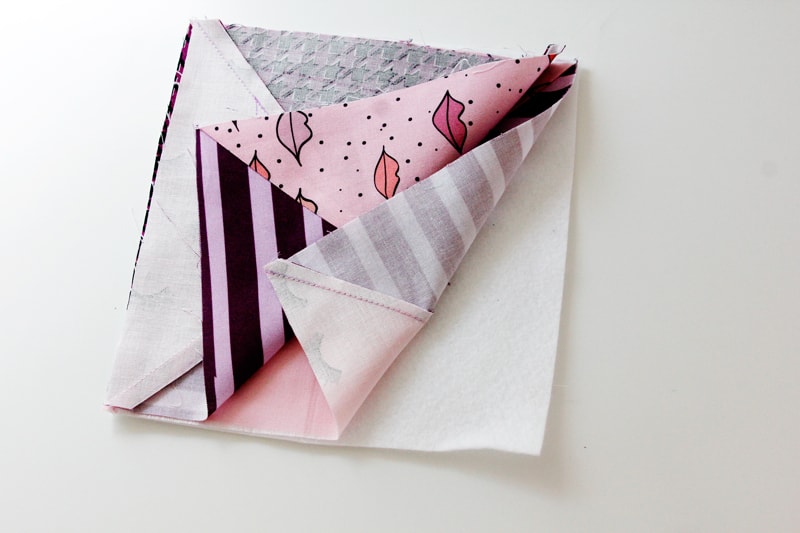 Sew around the square 1/4″ from the edge. Leave a 1-2″ opening. Clip the corners.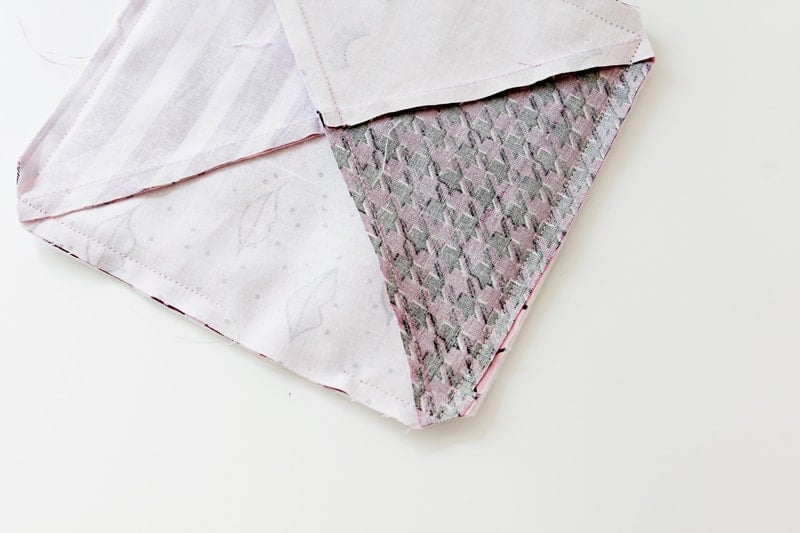 Turn and press. Then topstitch around the whole square, 1/8″ from the edge.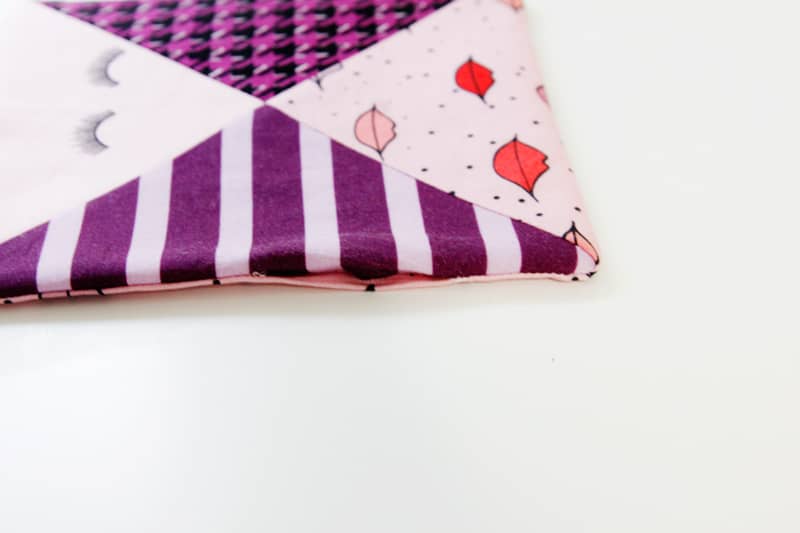 So cute! Now complete the camping set with these tutorials: