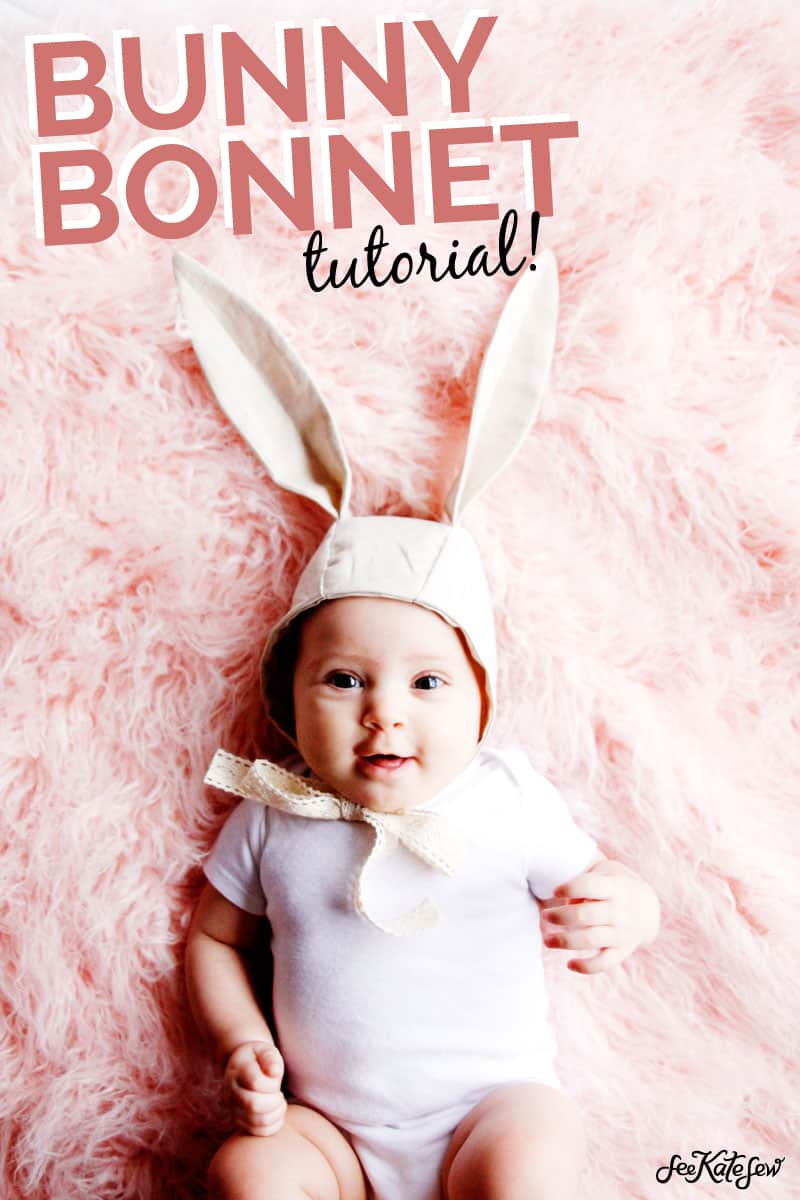 The only thing cuter than a baby in a bonnet is a baby in a bunny bonnet! This bunny bonnet pattern is an add-on to the Classic Baby Bonnet pattern!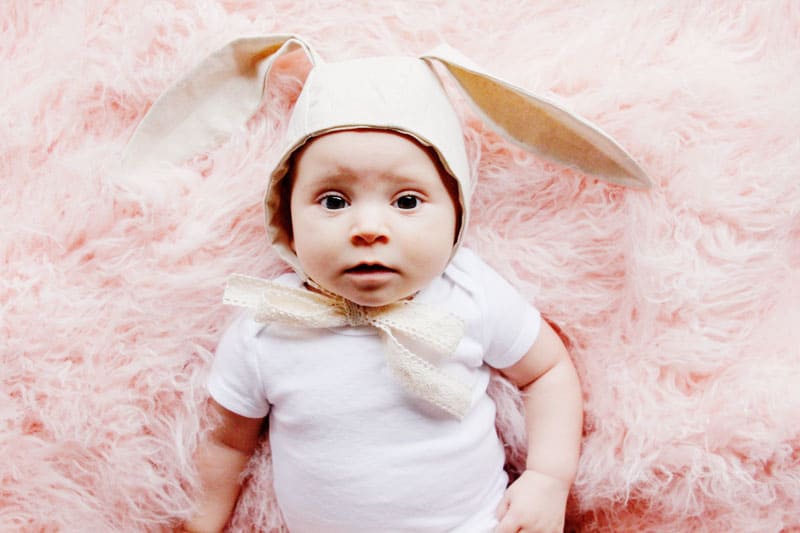 You can also find the Classic Bonnet in a bundle with the Pixie Bonnet – all the bonnets! I self-lined this bonnet and used a laced ribbon instead of bias tape. And added the bunny ears of course!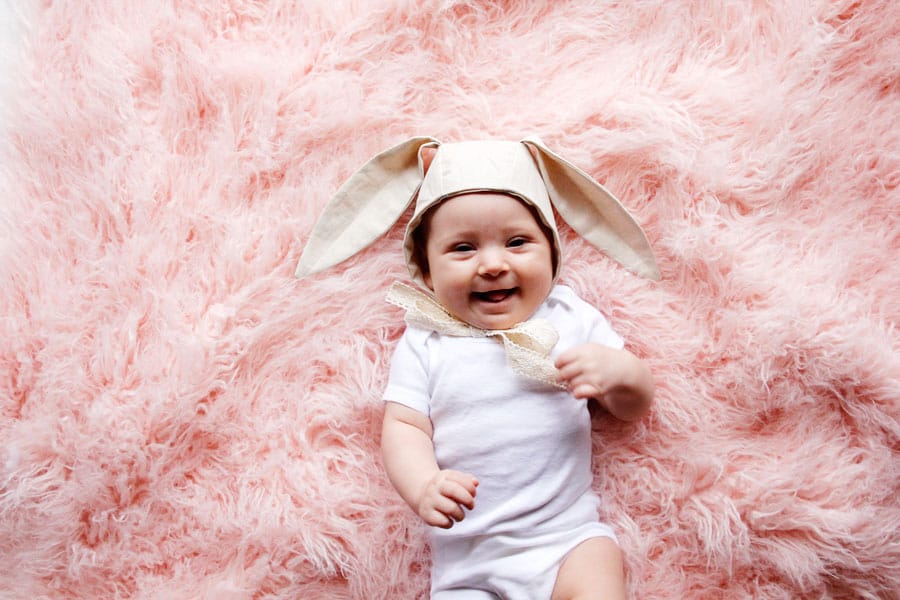 The bunny ears are super simple to slip into the side seams while you are sewing so it's still a quick sew!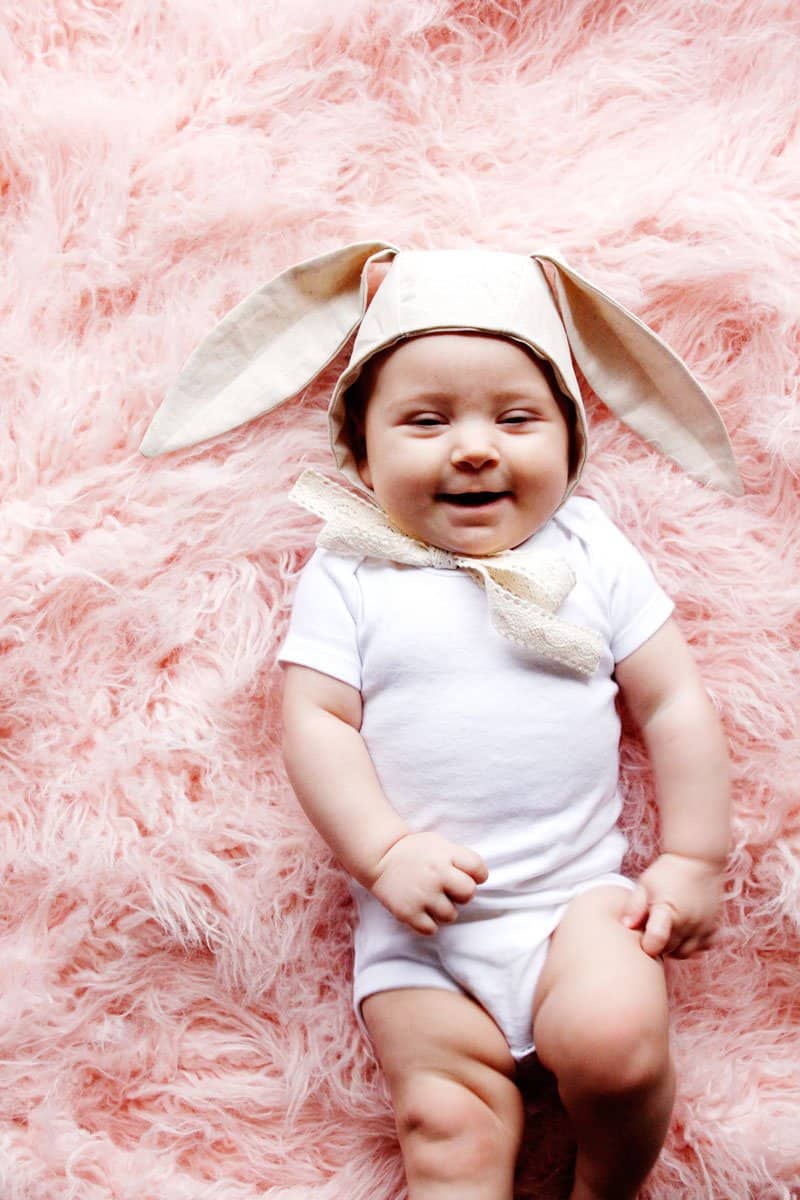 I used a basic linen for this and it was the perfect Easter fabric! I just love those chunky cheeks!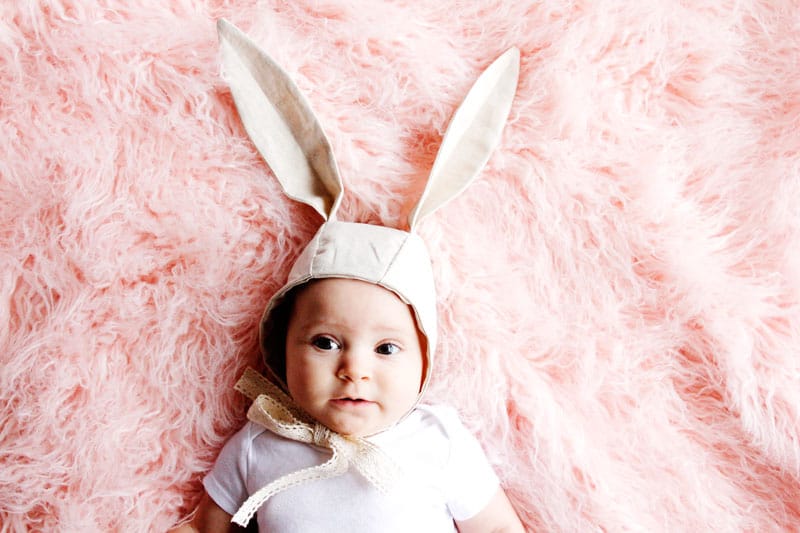 This is a great gift for a spring baby!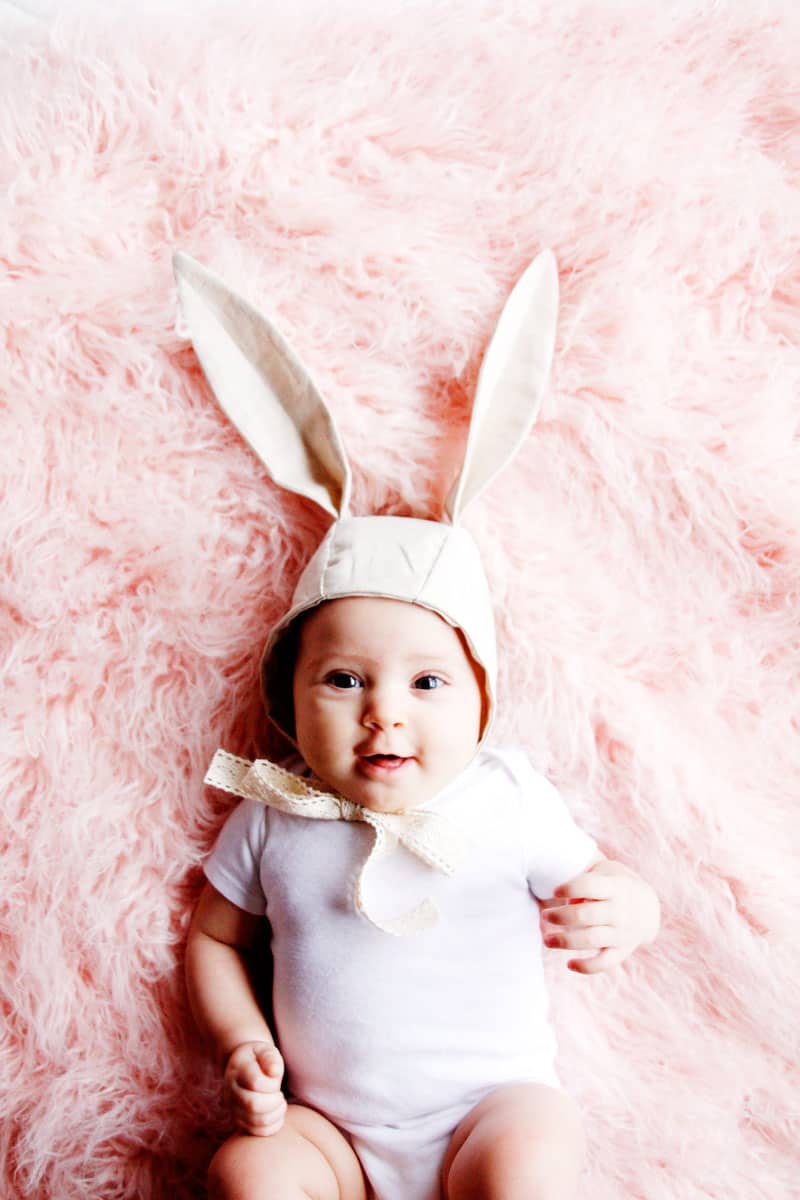 Bunny Bonnet Materials
–Riley Blake Linen in Natural
-Ribbon/Lace for ties
–Classic Baby Bonnet Pattern
-Bunny Ears Pattern Download, click below!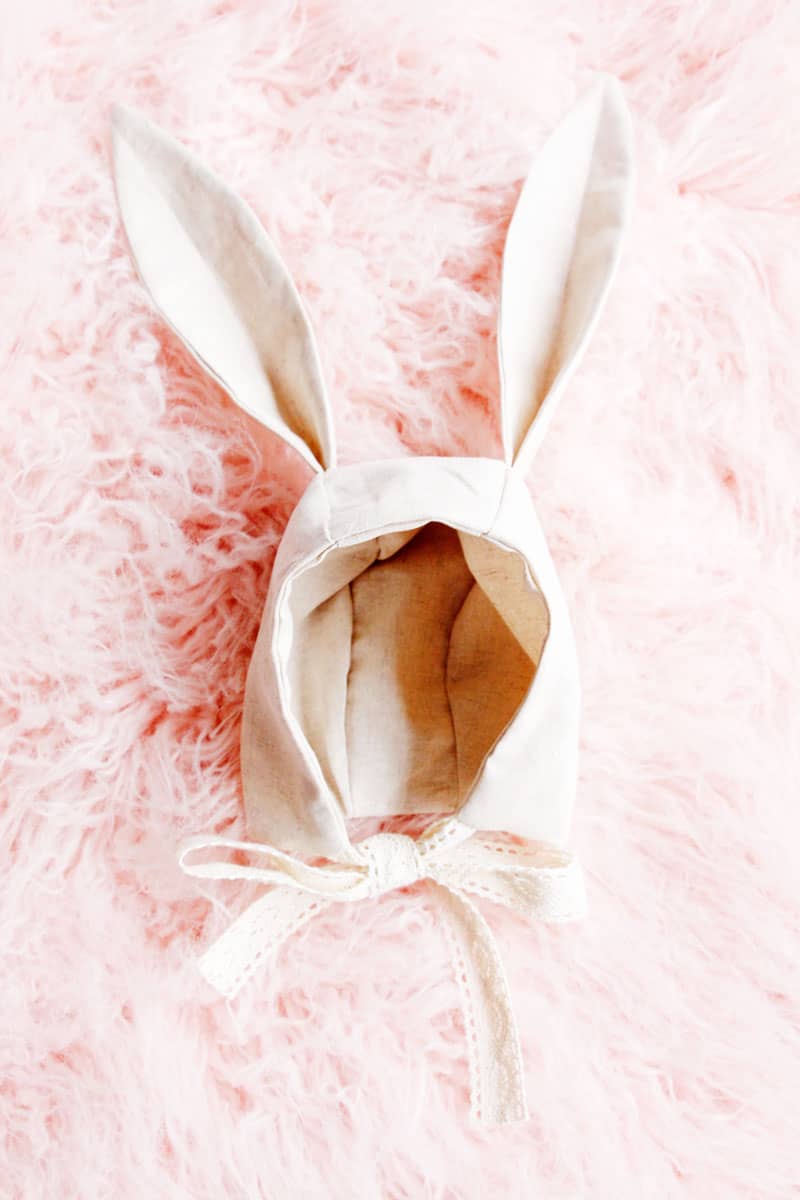 Bunny Bonnet Pattern Instructions
Cut an extra bonnet from the pattern (2 sides and 1 middle) since we're lining this one!
Cut out 4 ear pieces from linen. Pin together and stitch around all sides except the bottom. Clip the seam allowance and trim down.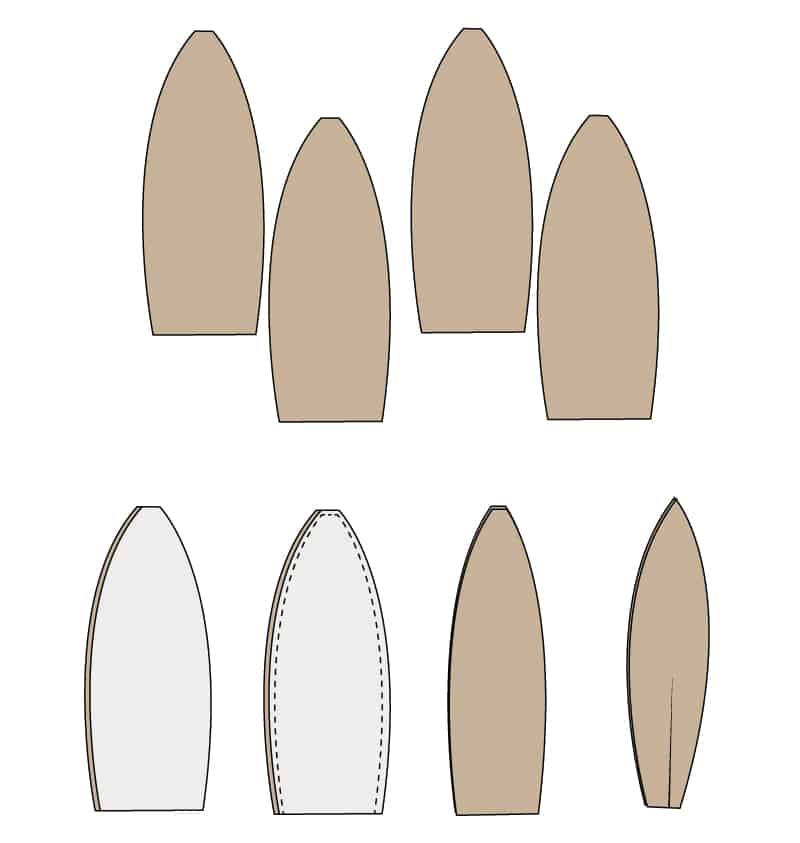 Turn right side out and fold the ears in half at the bottom. Place folded ear in the side seam 3.5″ from the front. Then sew up the bonnet!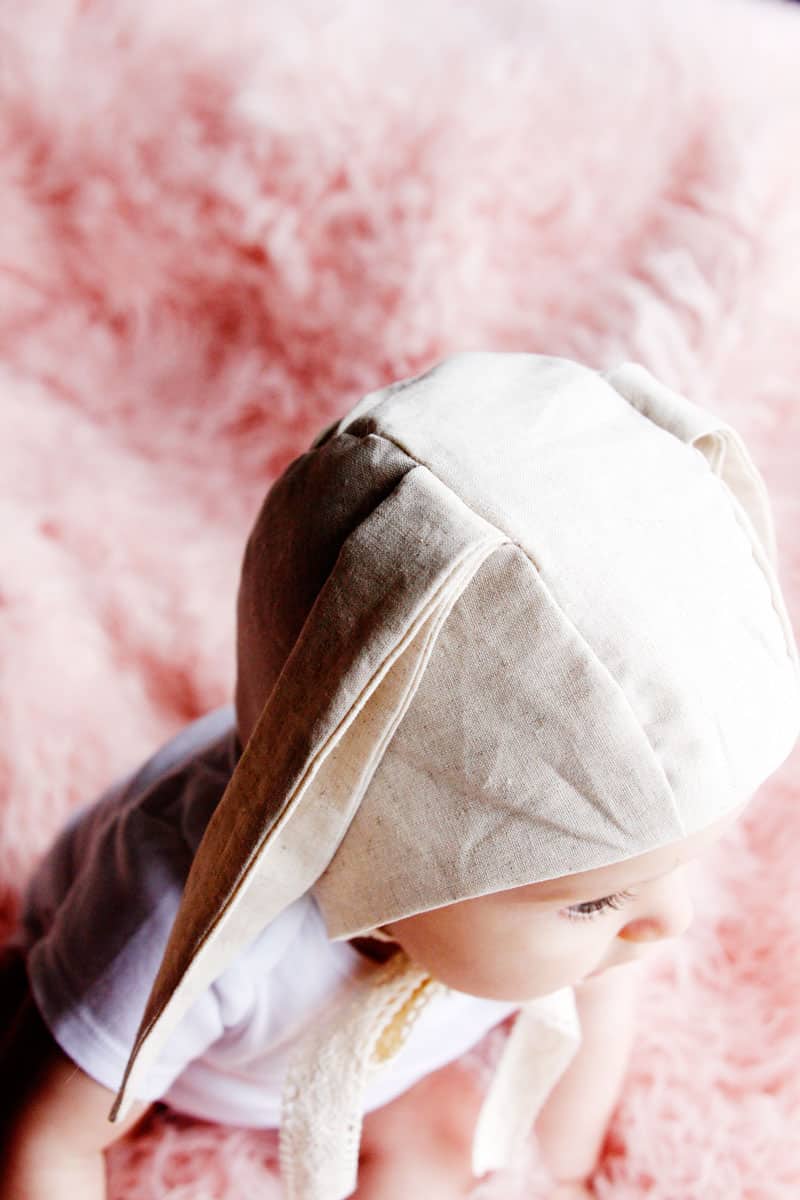 To line the bonnet instead of finishing with bias tape, simply sew the two bonnets (lining and outer) together with right sides together (with the ribbon pinned inside). Leave a small opening at the bottom back to turn. Make sure your strings aren't too long and that you supervise while wearing!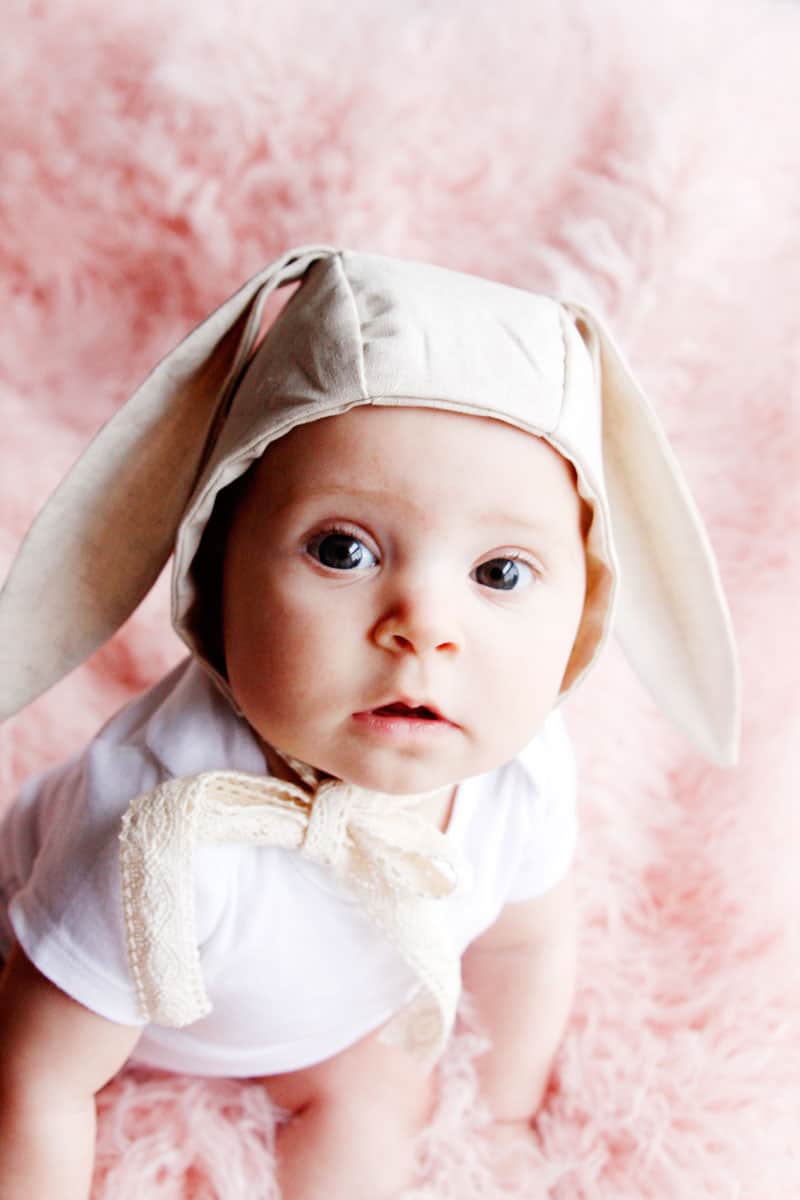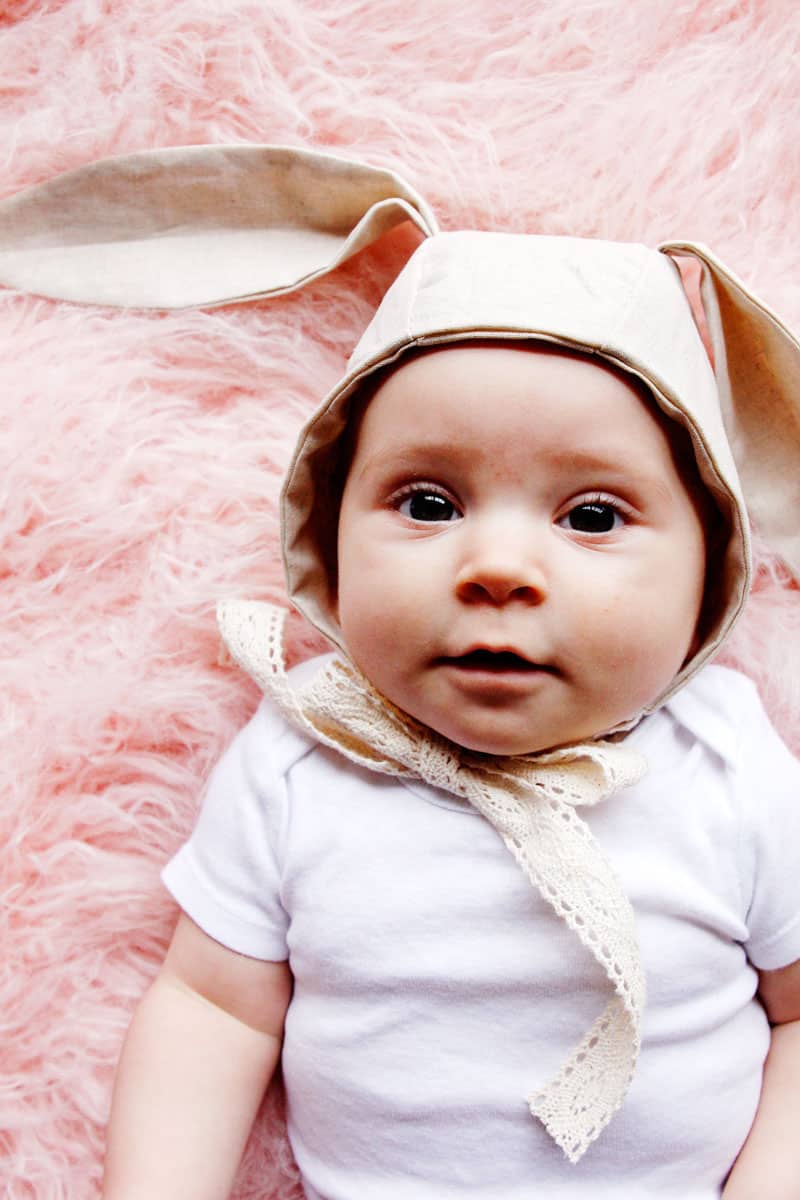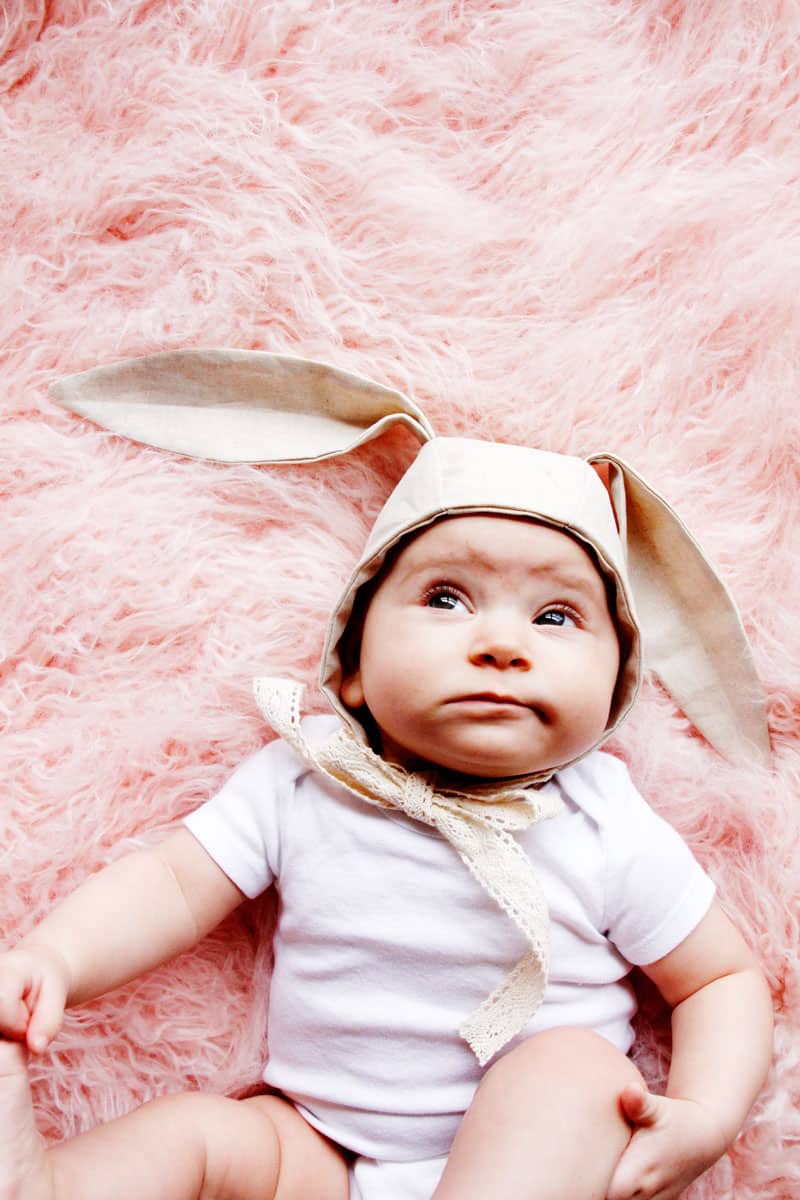 More Easter projects
–Bunny Softie Pattern
–Bunny Basket
–Bunny Ears Wooden Teether
–Bunny Slippers
–Bunny Brooch