Sew your own homestead quilt with the brand new Chicken quilt pattern! We brought home 6 baby chicks in the spring and they have become our sweet buddies!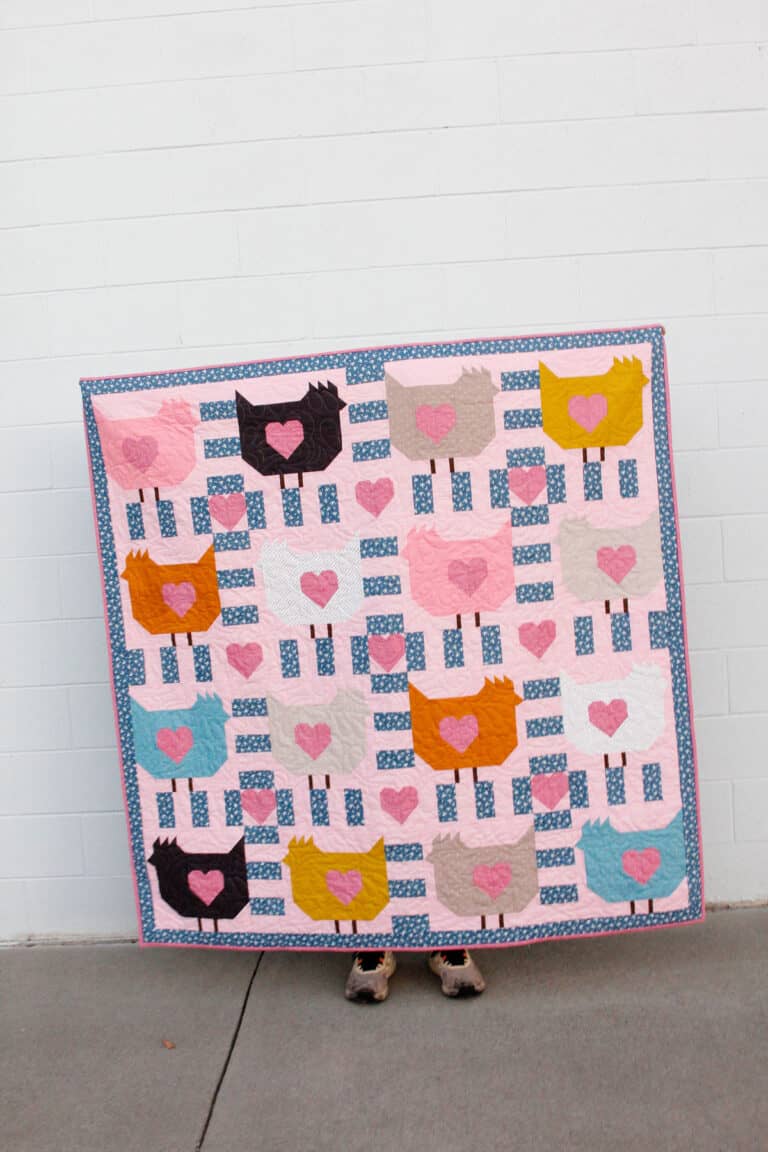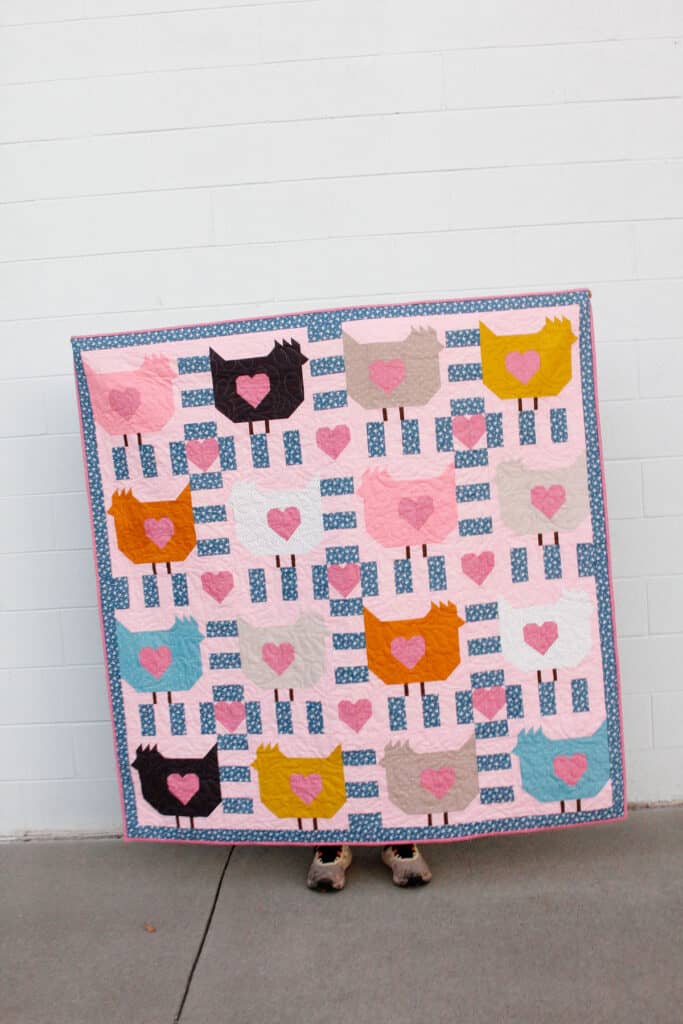 Chickens are so fun to have around. They just started laying eggs and it is truly exciting! So this quilt is a product of my love of chickens!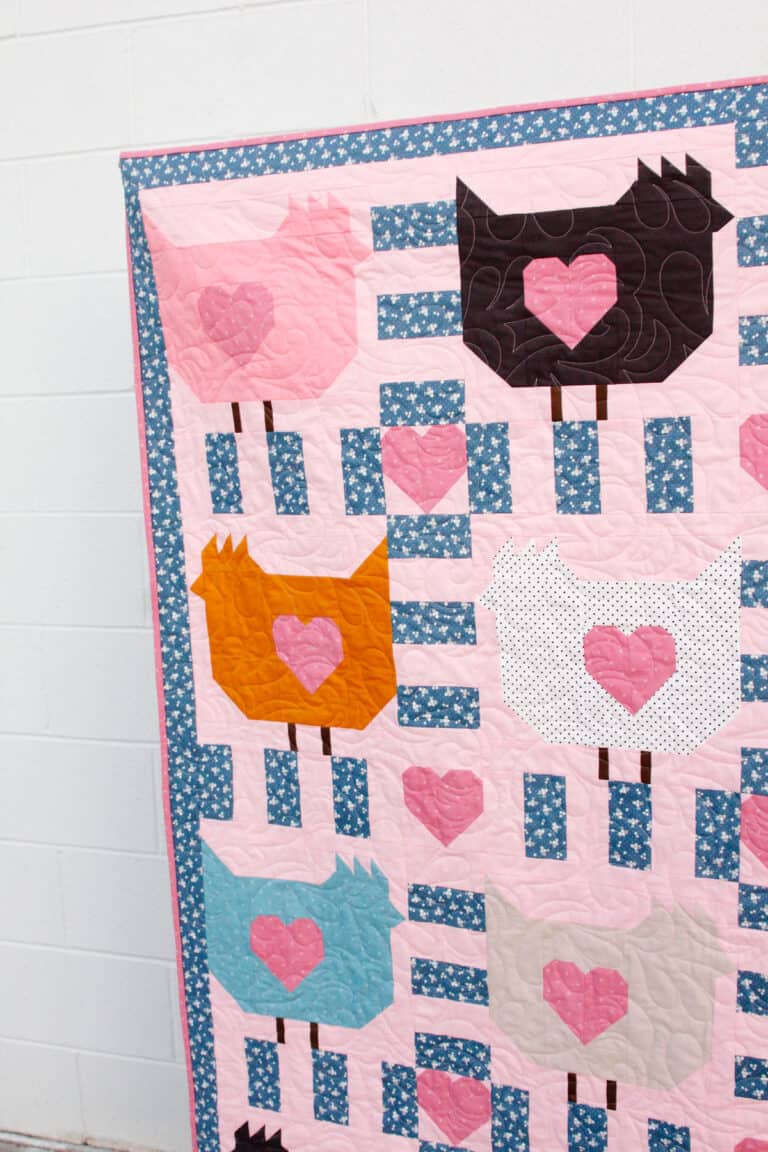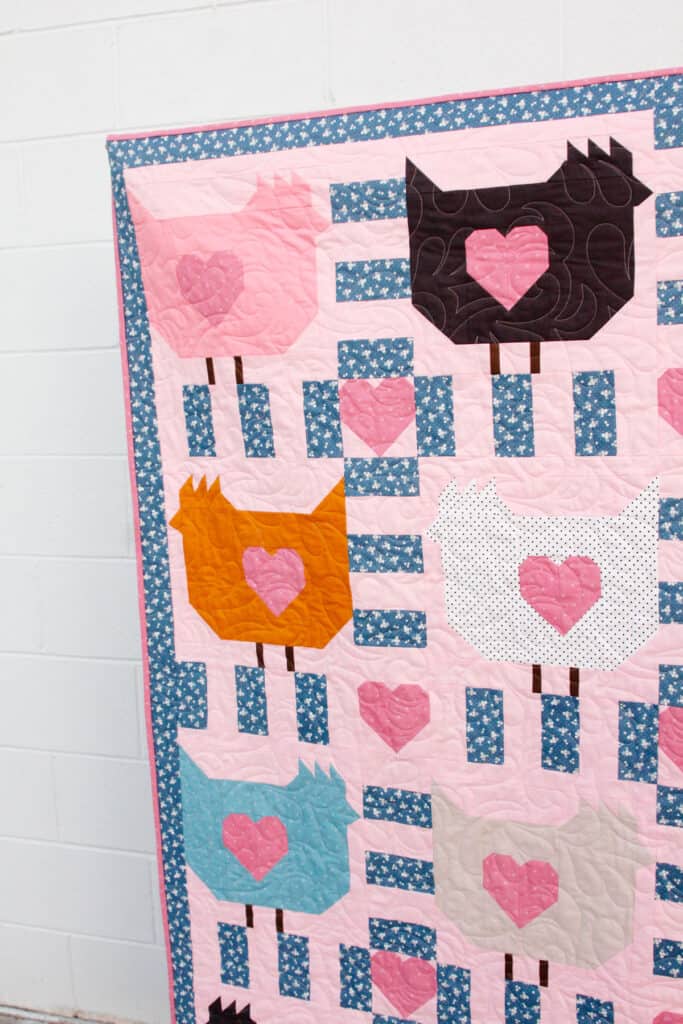 The Chicken Coop Quilt is hot off the press! Get it in the See Kate Sew Pattern Shop. This quilt features adorable fluffy chickens with tiny legs and hearts! Use a whole bunch of fun colors of this quilt!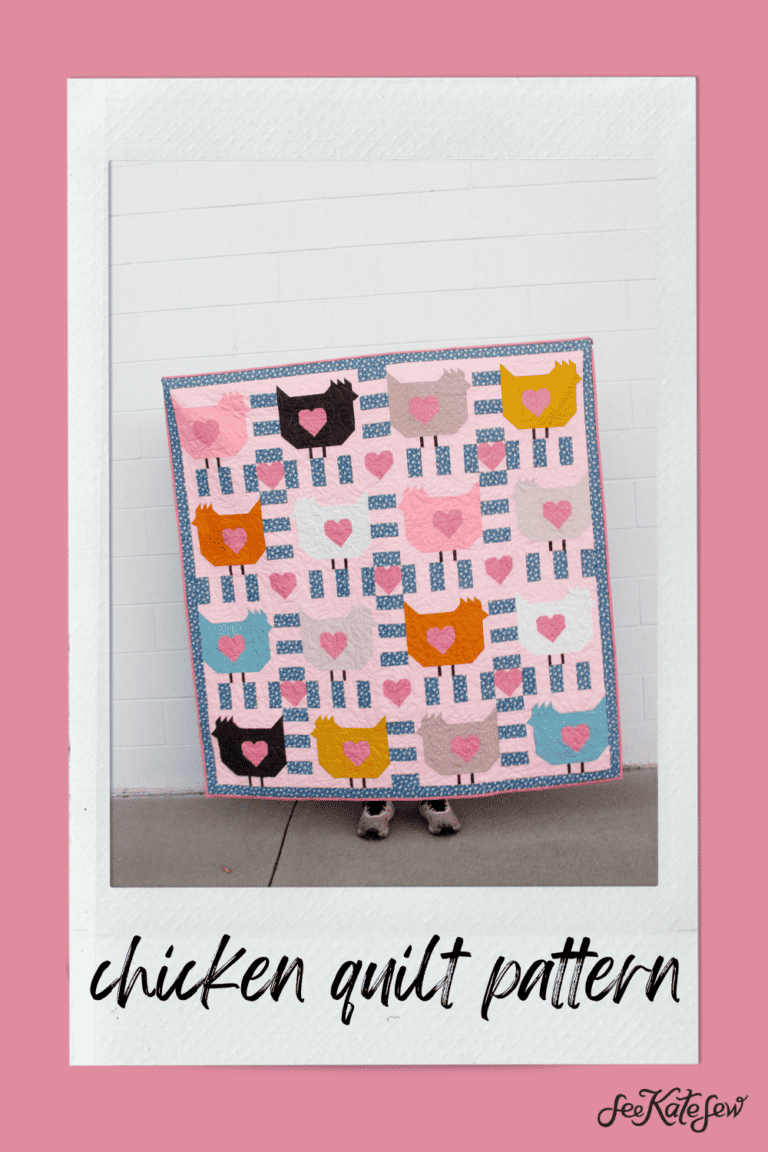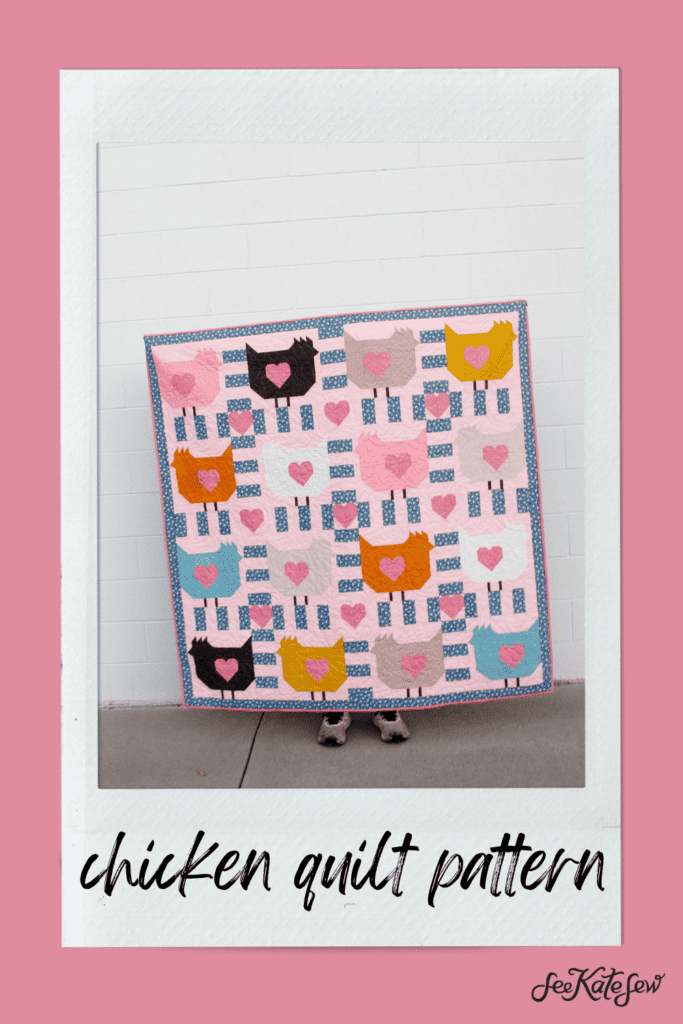 Chicken Quilt Pattern Details
This is a one-size quilt pattern featuring 16 adorable chickens! They have tiny little legs and are walking in different directions all over the quilt! The quilt finishes about 62″ square.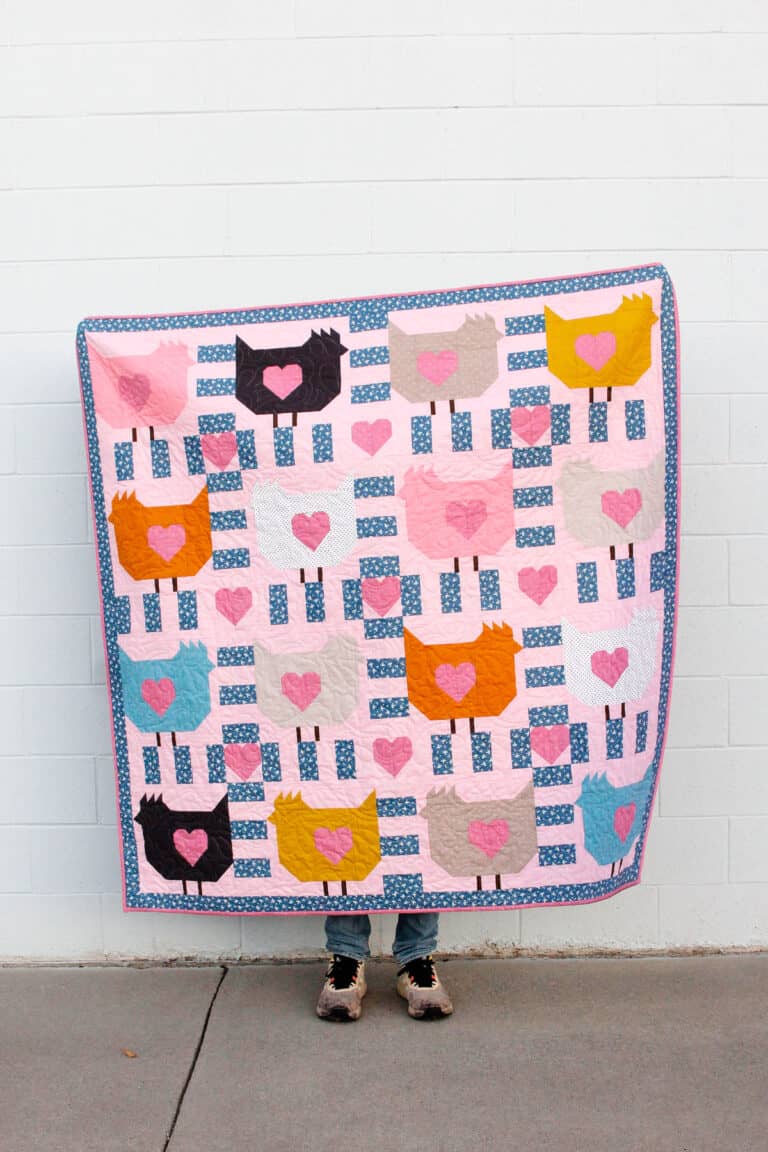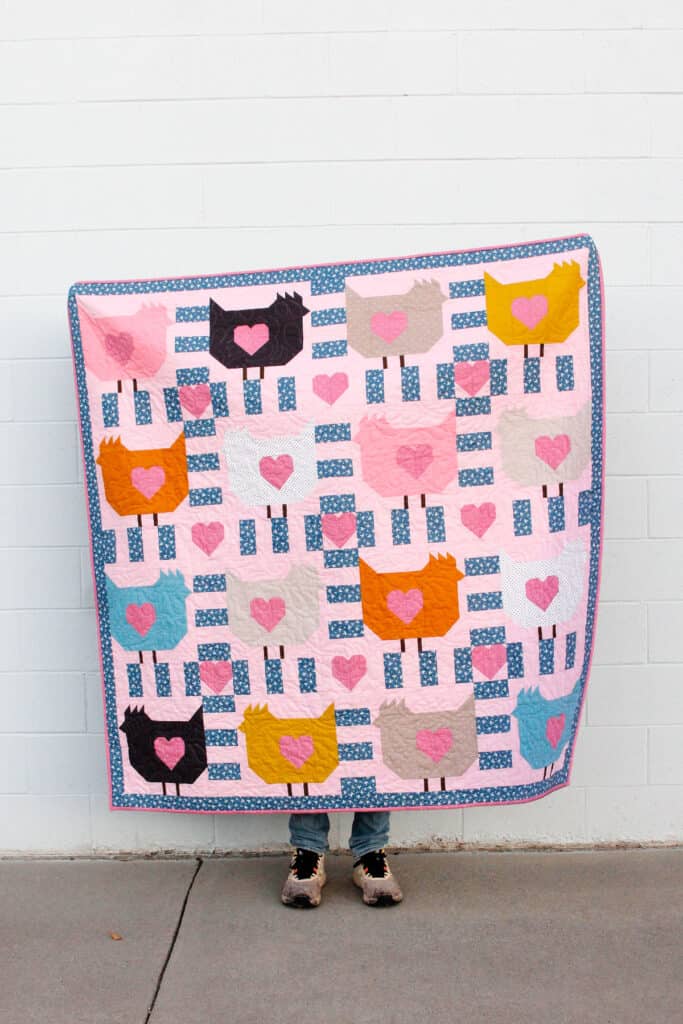 This quilt includes bold sashing and lots of hearts! This is a traditionally pieced quilt with no templates! Sew a chicken a day and you'll be done in a few weeks!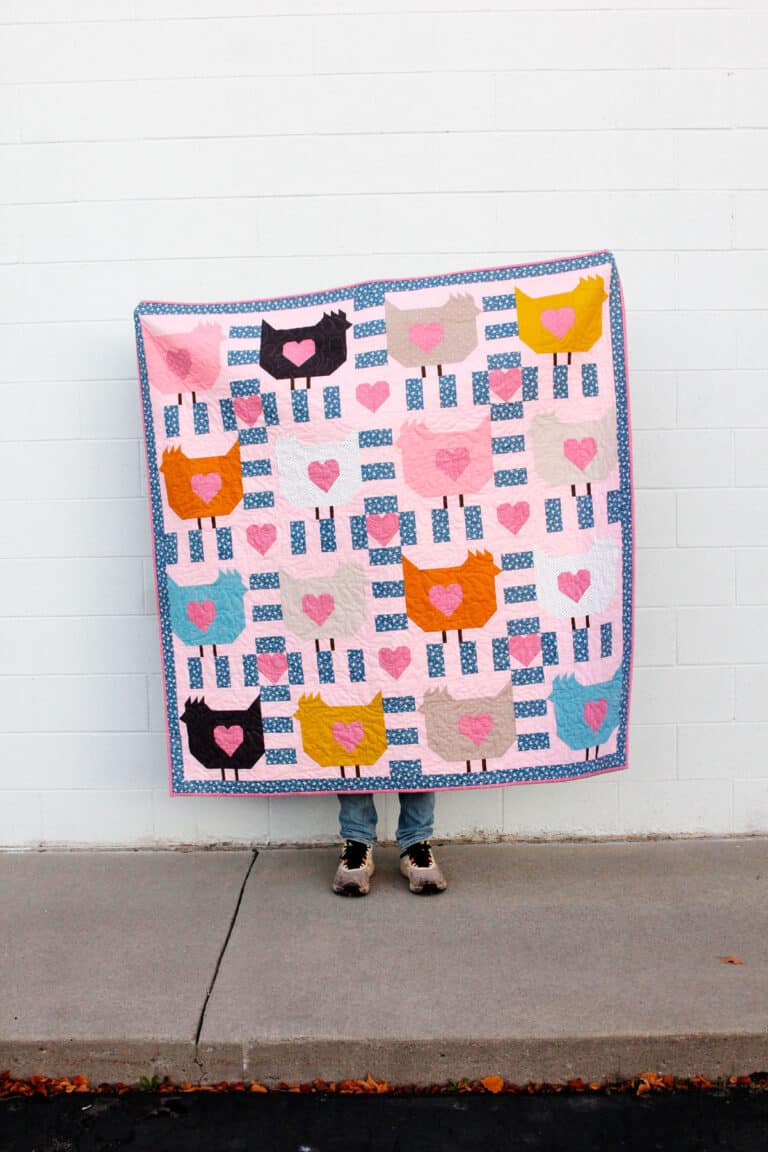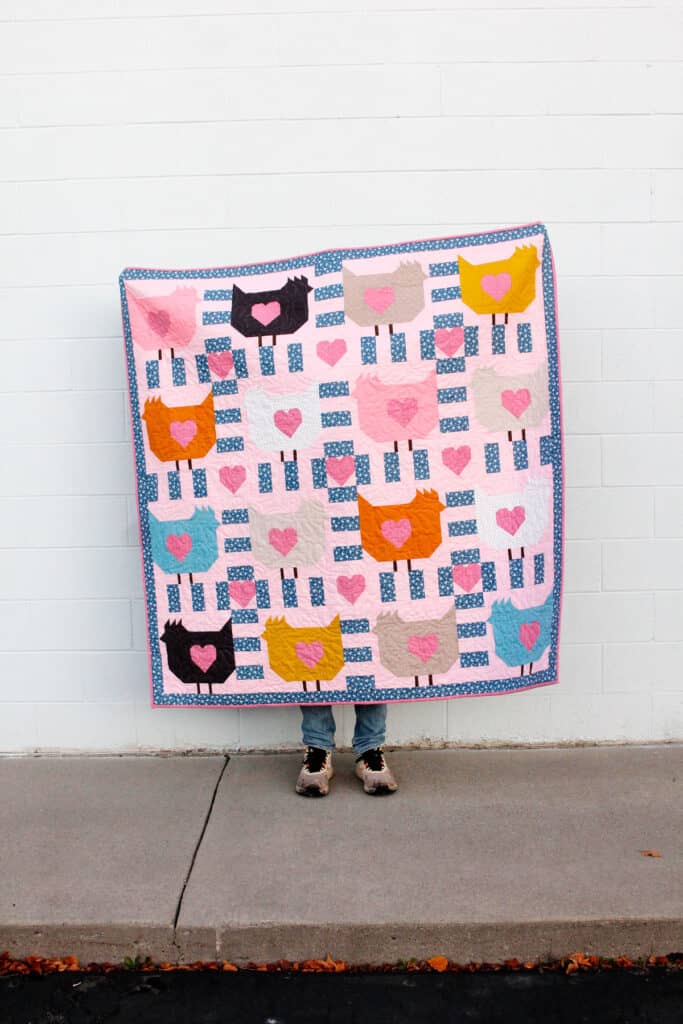 Chicken Quilt Pattern Yardage Requirements
Color 1 (Background): 2 3/8 yards
Color 2 (Sashing/Border): 1 3/8 yards
Color 3 (Hearts): 5/8 yard
Color 4 (Chickens); 5/8 yard EACH of 8 fabrics
Color 5 (Chicken Legs): 1/8 yard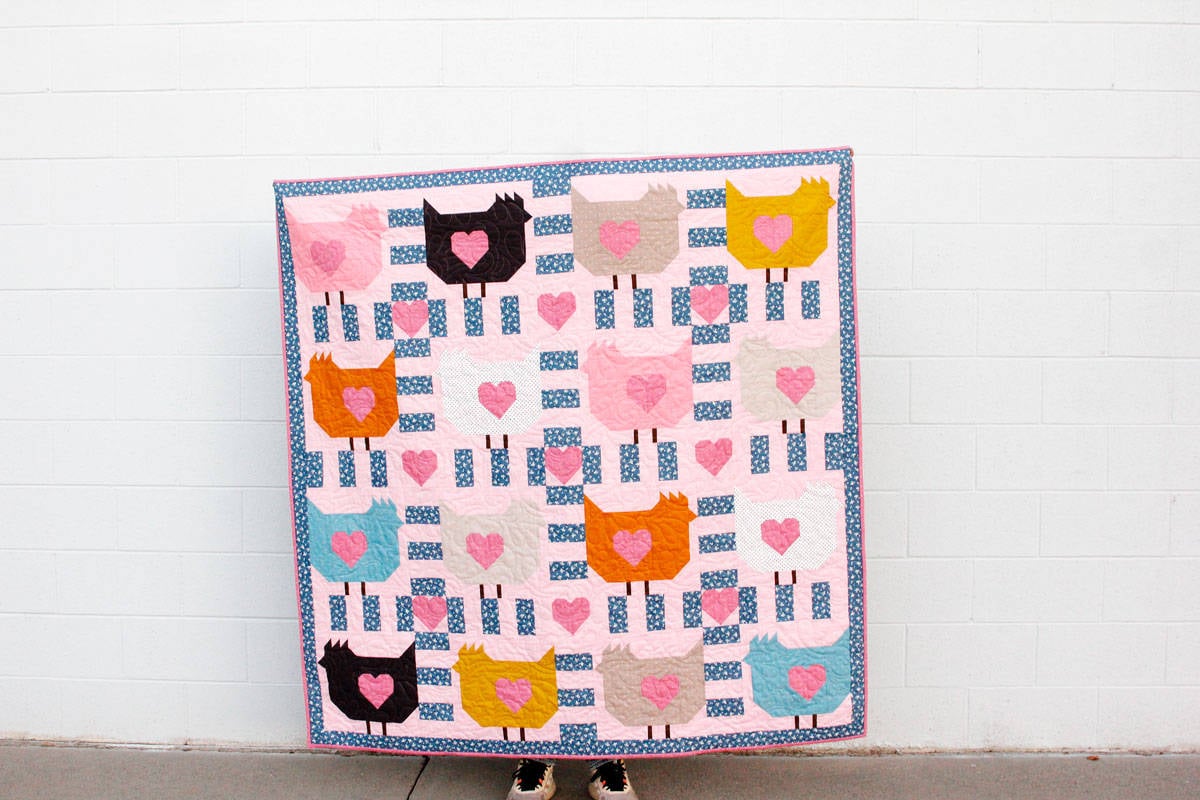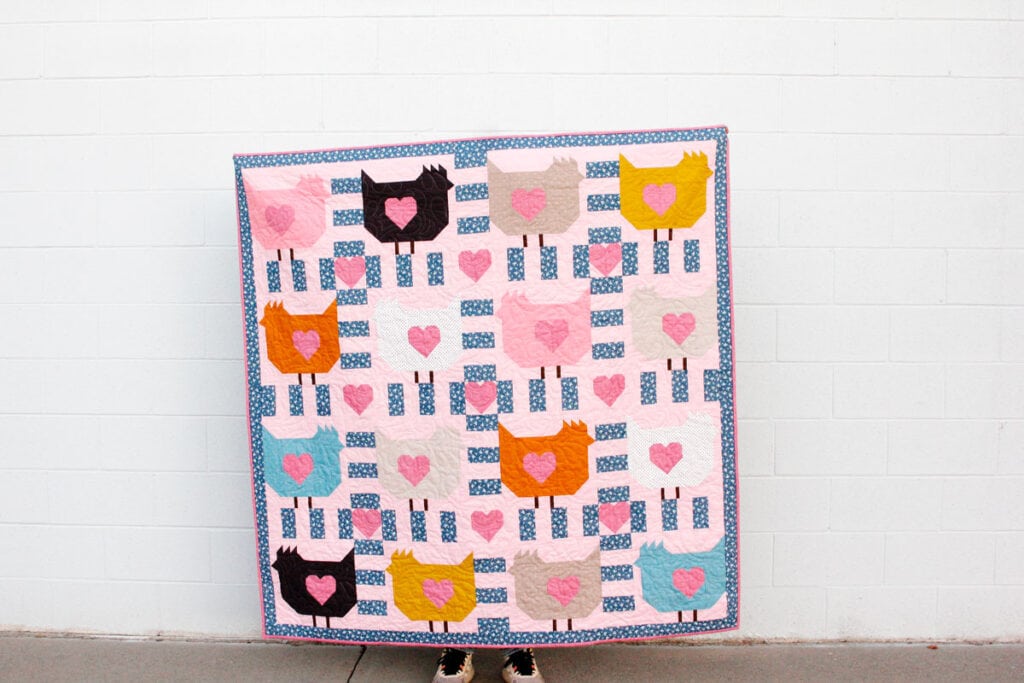 Fabrics used in this quilt
I used all Riley Blake Fabrics in this quilt. I loved used a mix of solids and subtle prints. The prints give the quilt a warmer feel versus only solids.
The blue border and sassing fabric is really gorgeous, I need to get more of it!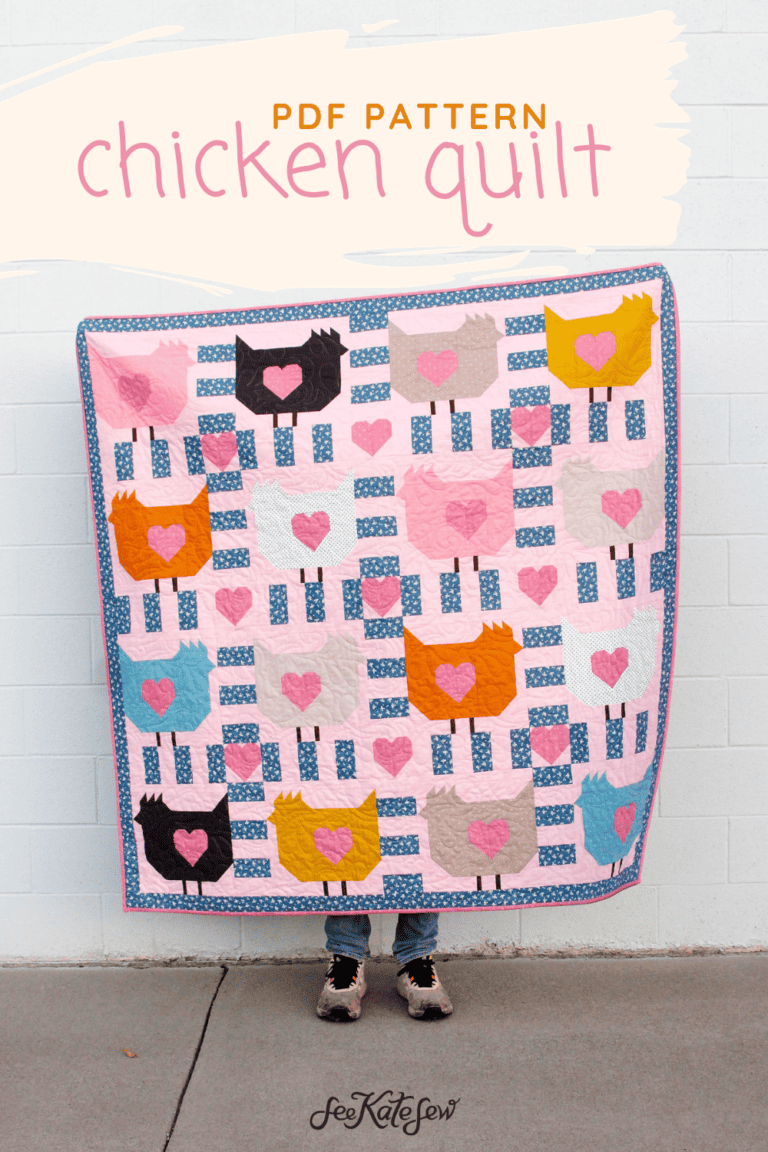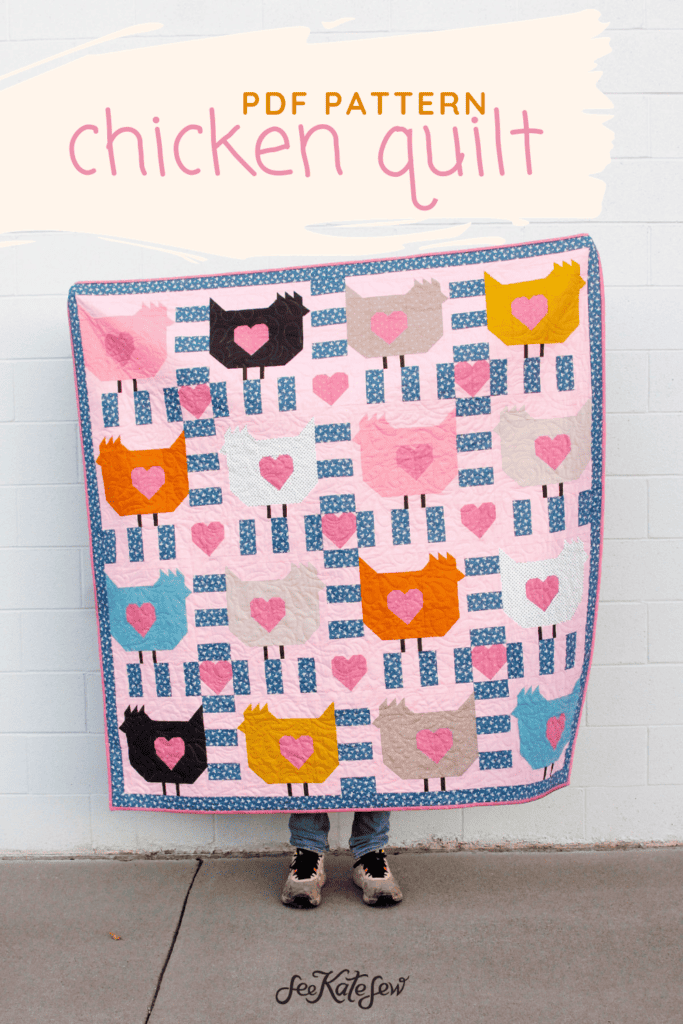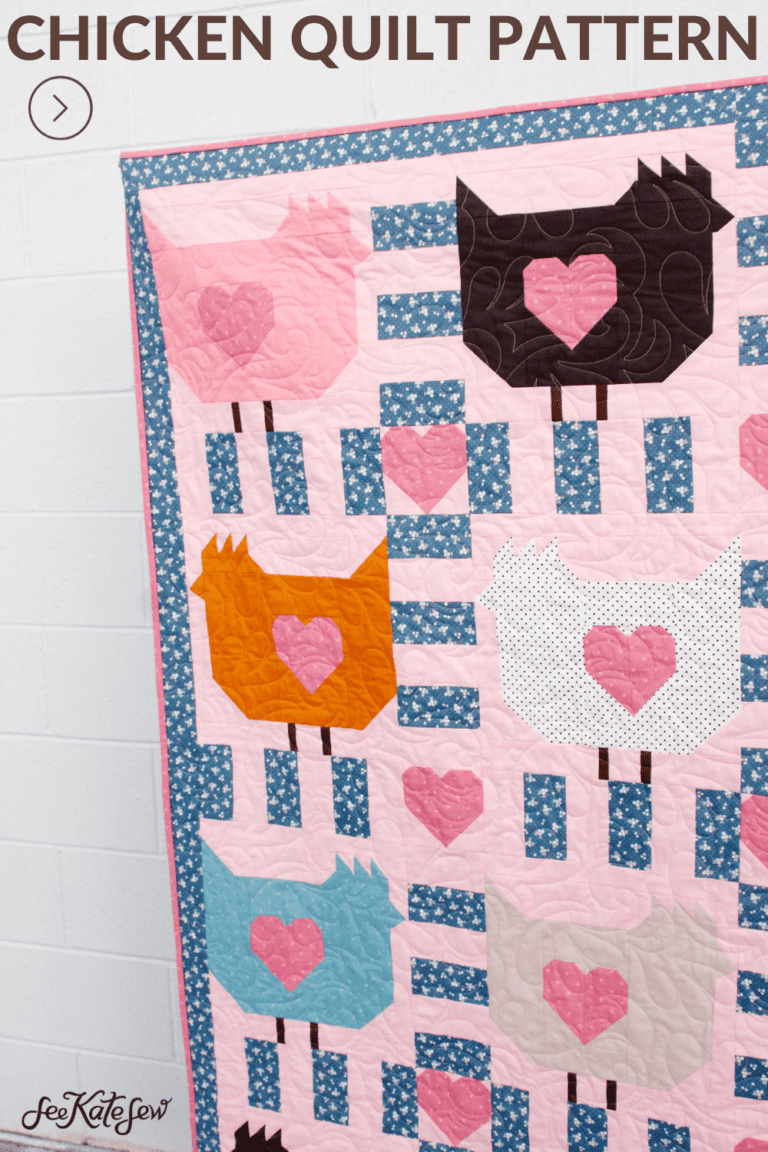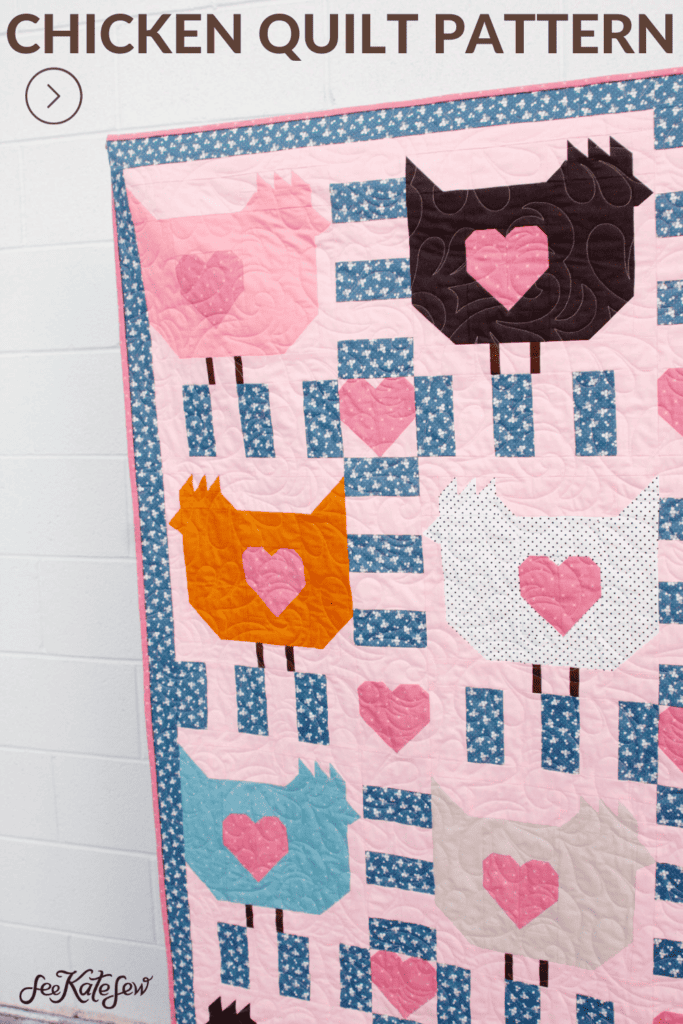 More Quilting Ideas