Here's a little Christmas craft to add to your holiday activities! Your tree will look so cute with these bearded little friends peeking out! DIY gnome ornaments are so easy to make and adorable, too! This no-sew project can be made in just a few minutes!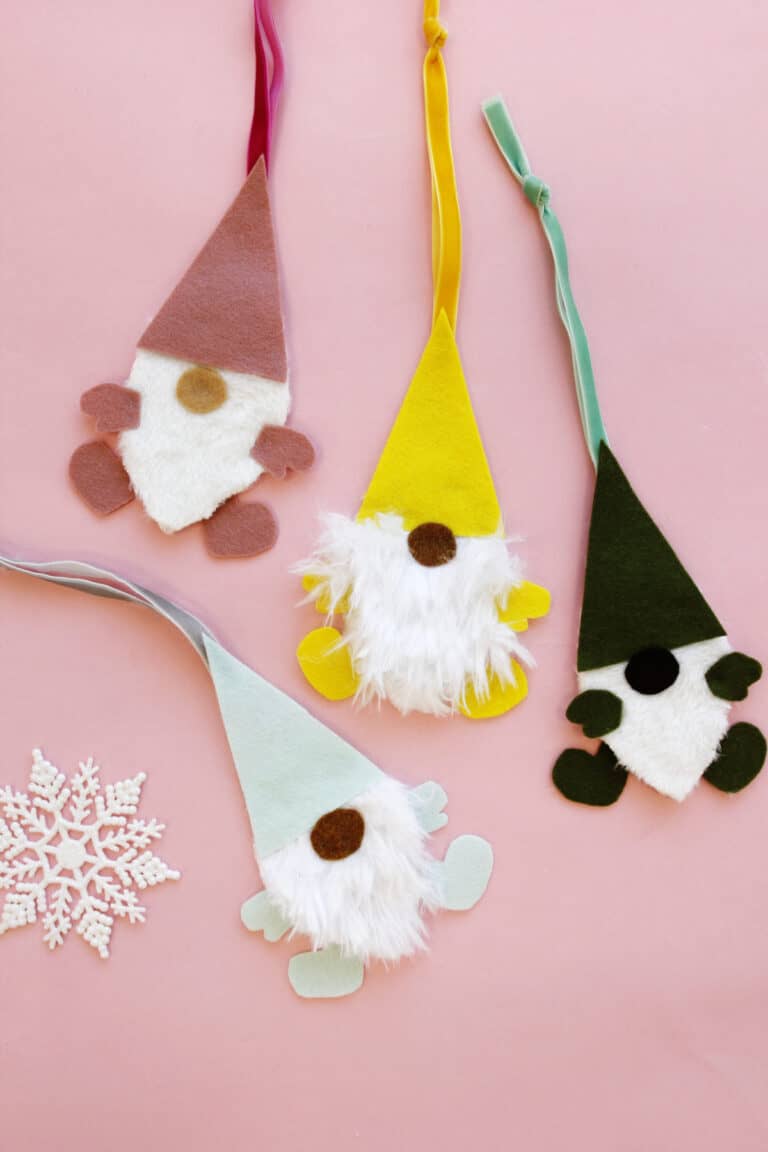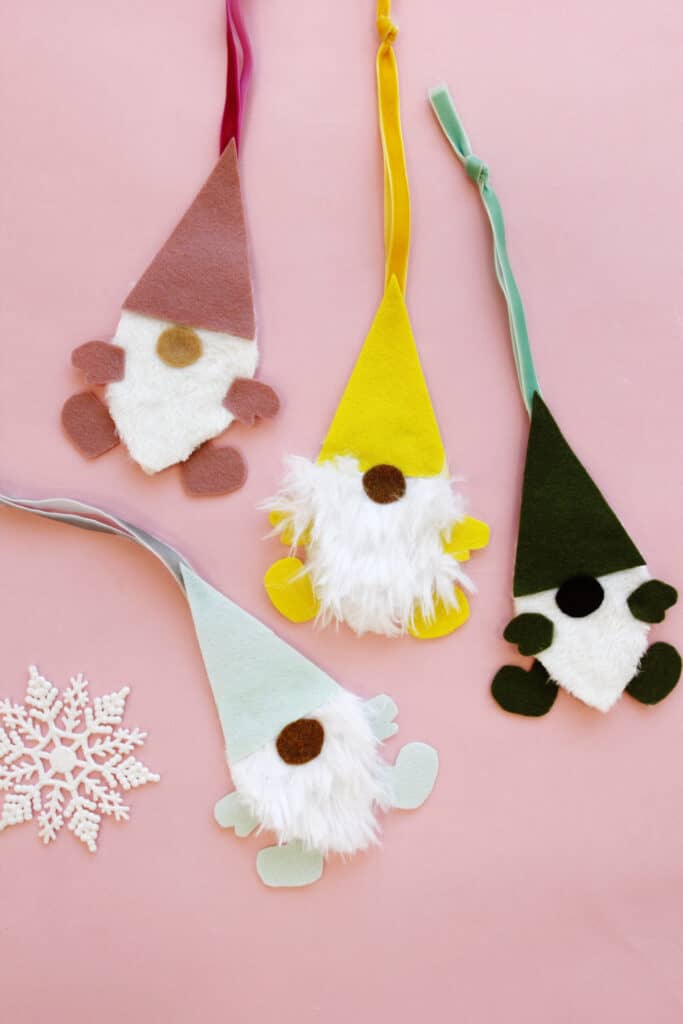 These are little winter gnomes with boots and mittens! I think they look a little like they are doing snow angels!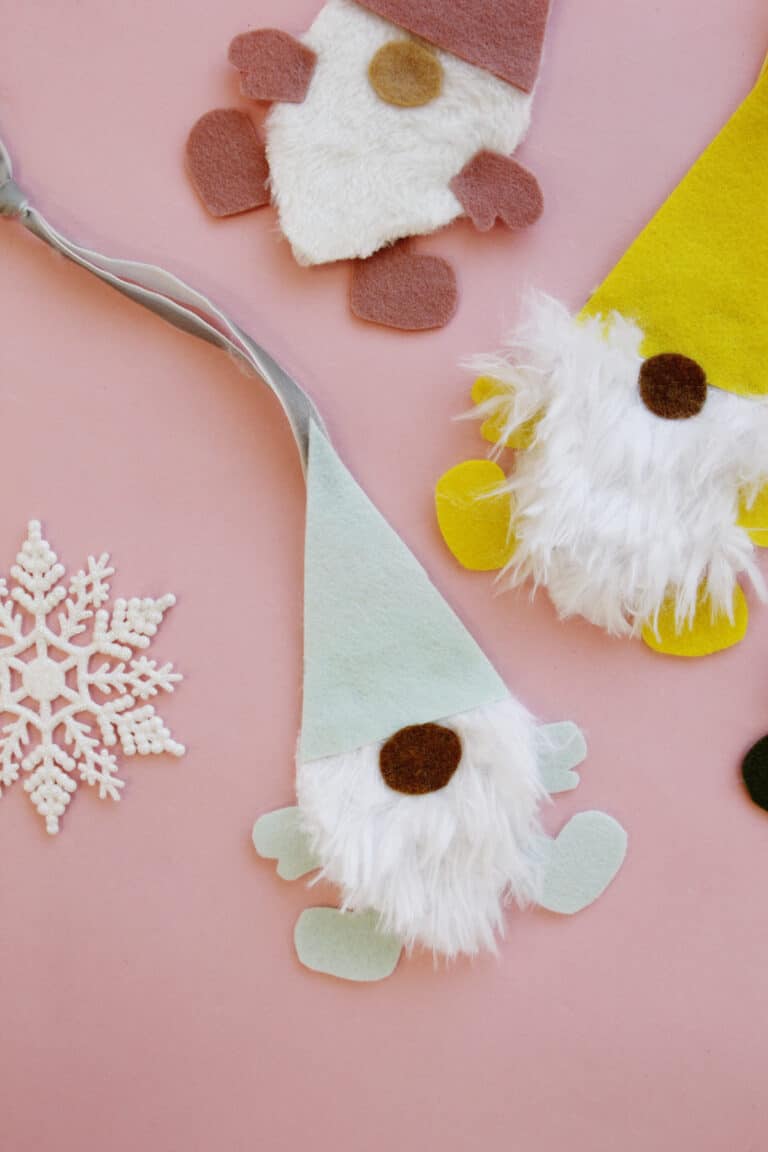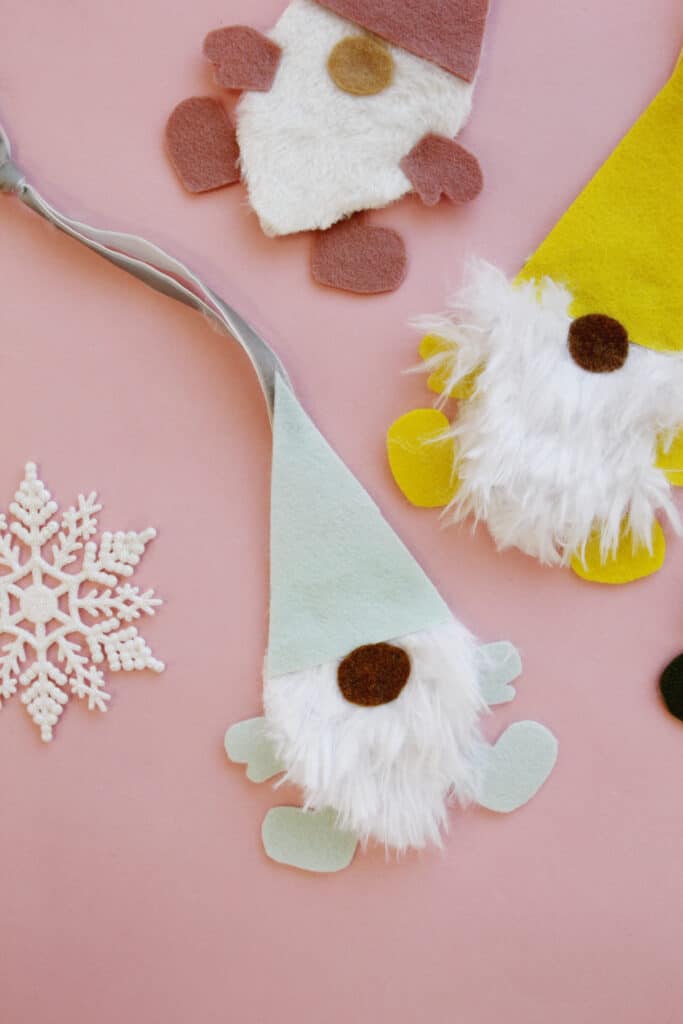 Gnomes add a magical touch to your Christmas decor and make great gifts! You can also decorate the gnomes hat if you want to customize this project even more.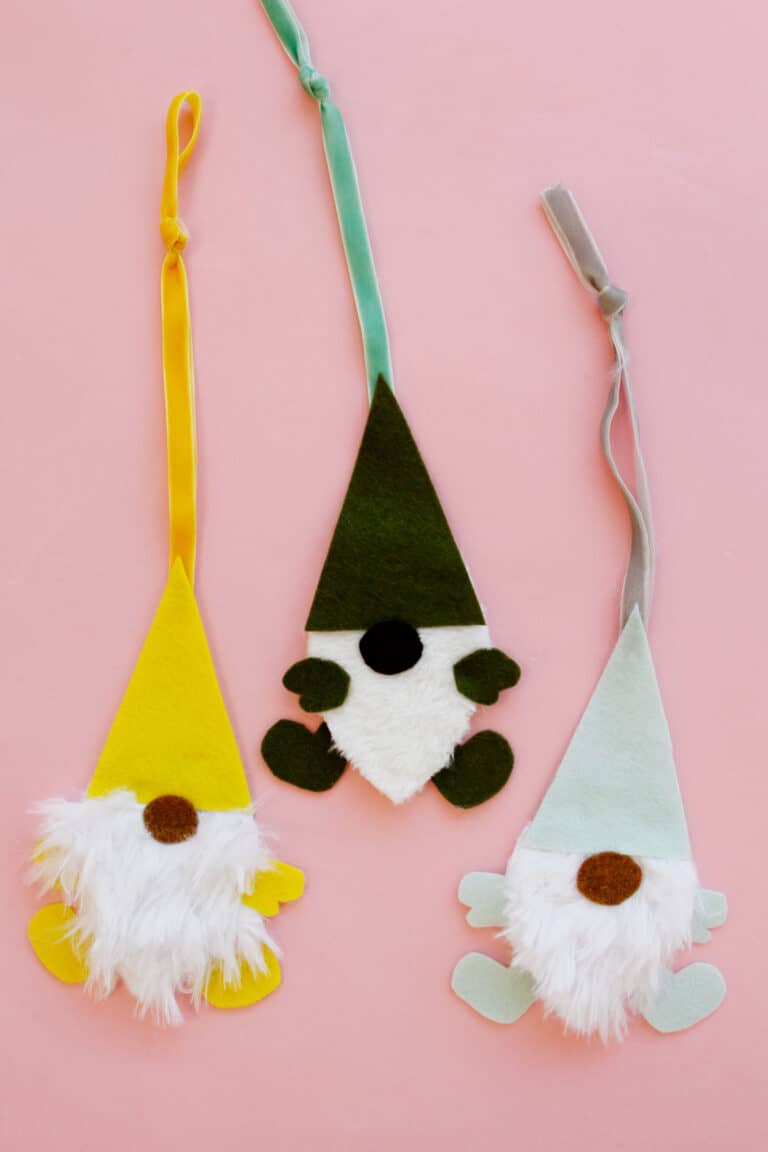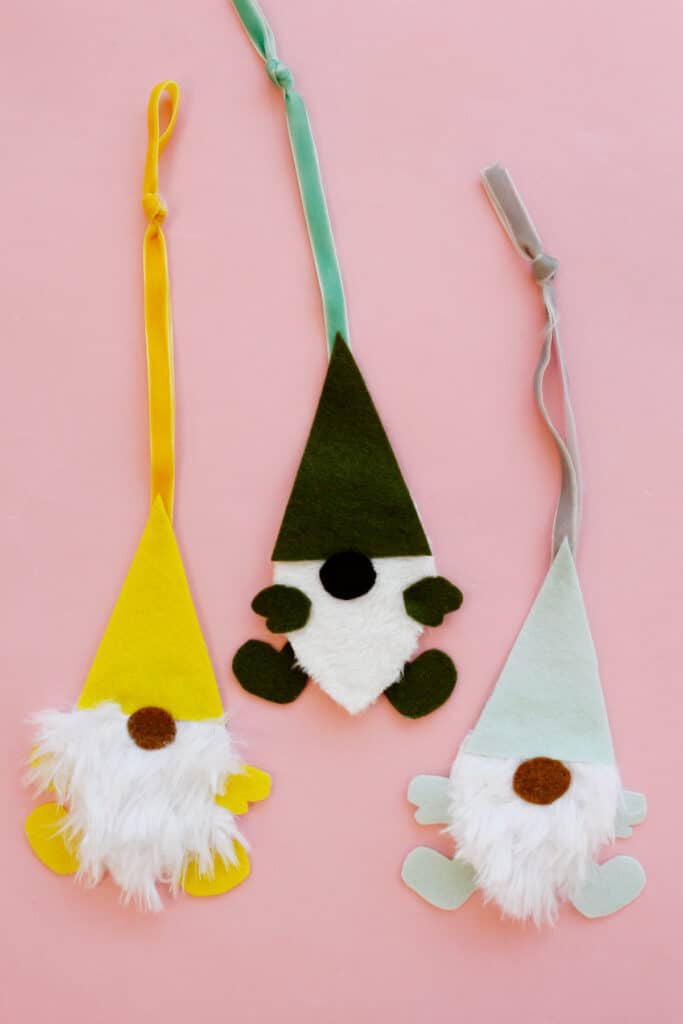 This adorable no-sew Christmas gnome ornaments are perfect holiday decor for the Christmas season.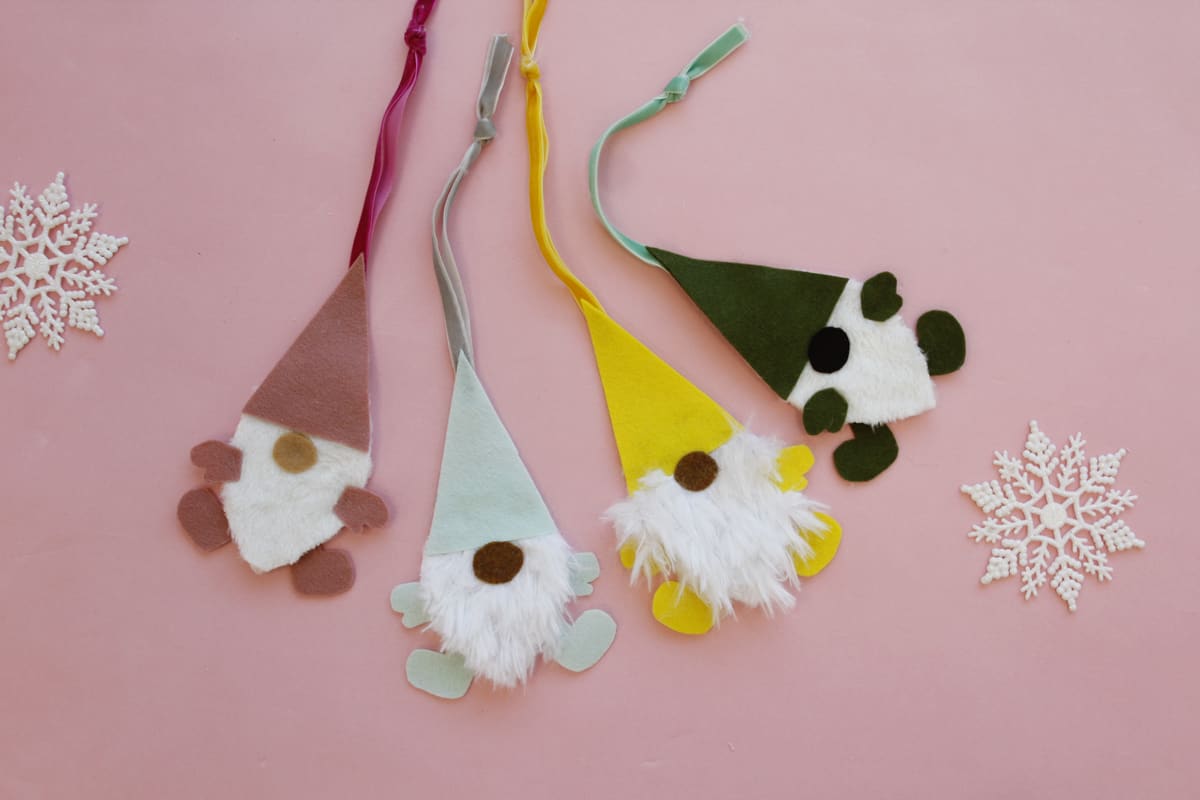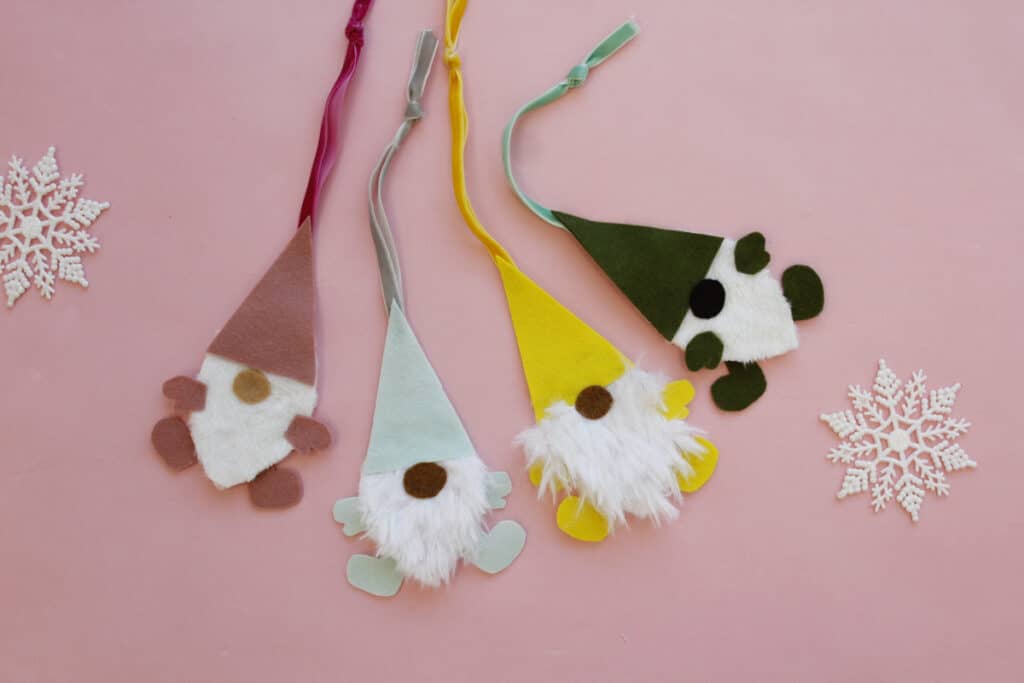 Gnome Ornaments Supply List
Felt in a few different colors for nose, boots, mittens and hat
Faux fur for gnome beard
Hot glue gun
Cardboard or cereal box for backing
Ribbon or yarn for hanging

Use 1/4″ or smaller ribbon
18″ required

Fabric scissors
No sewing machine is required for these no sew Christmas gnome ornaments!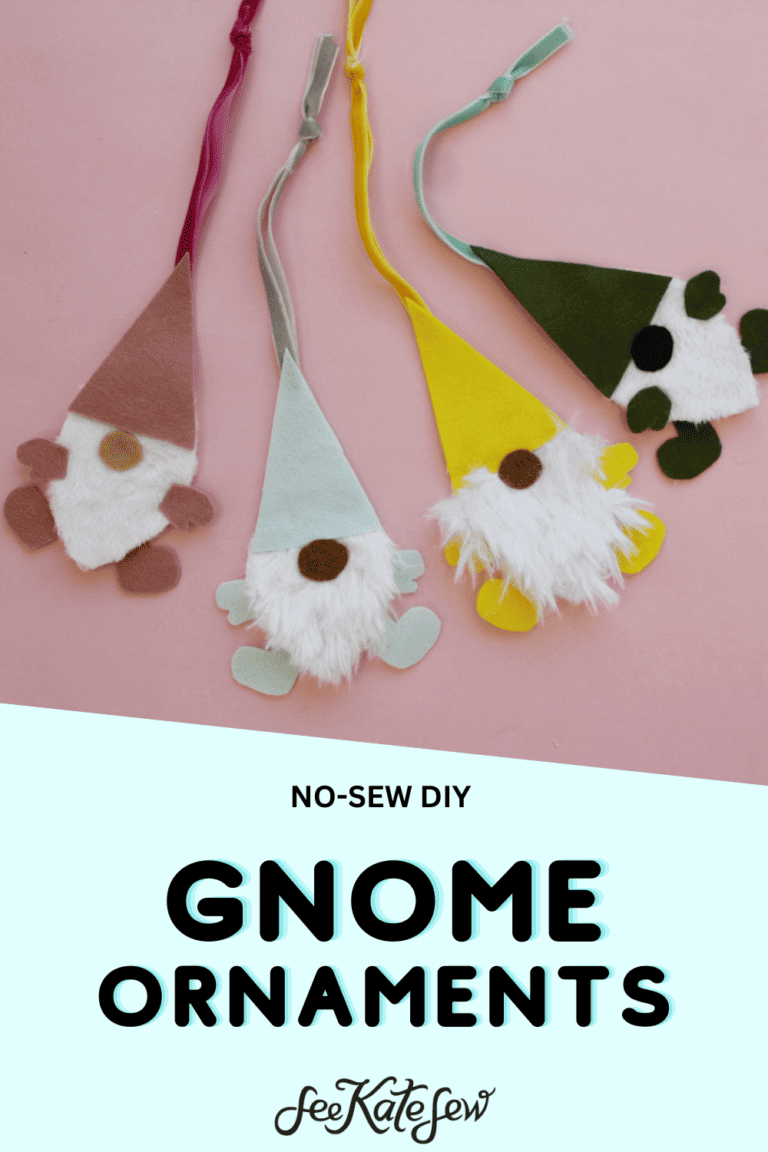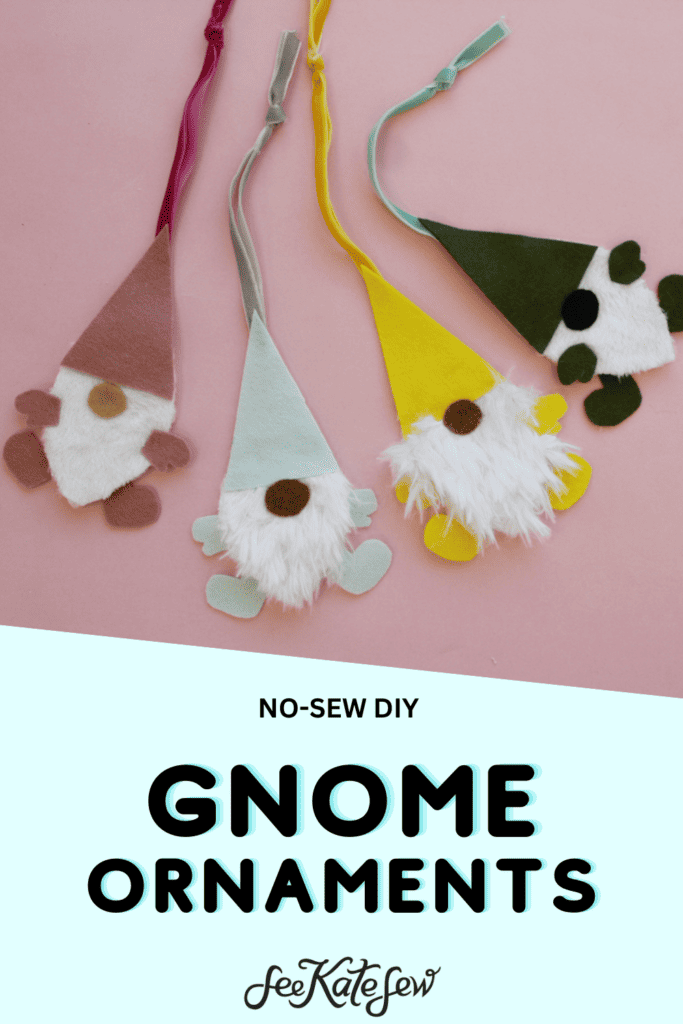 DIY Gnome Ornaments Free Pattern
Click the button below to download the gnome ornament pattern.
Print the pattern at 100% or DO NOT SCALE.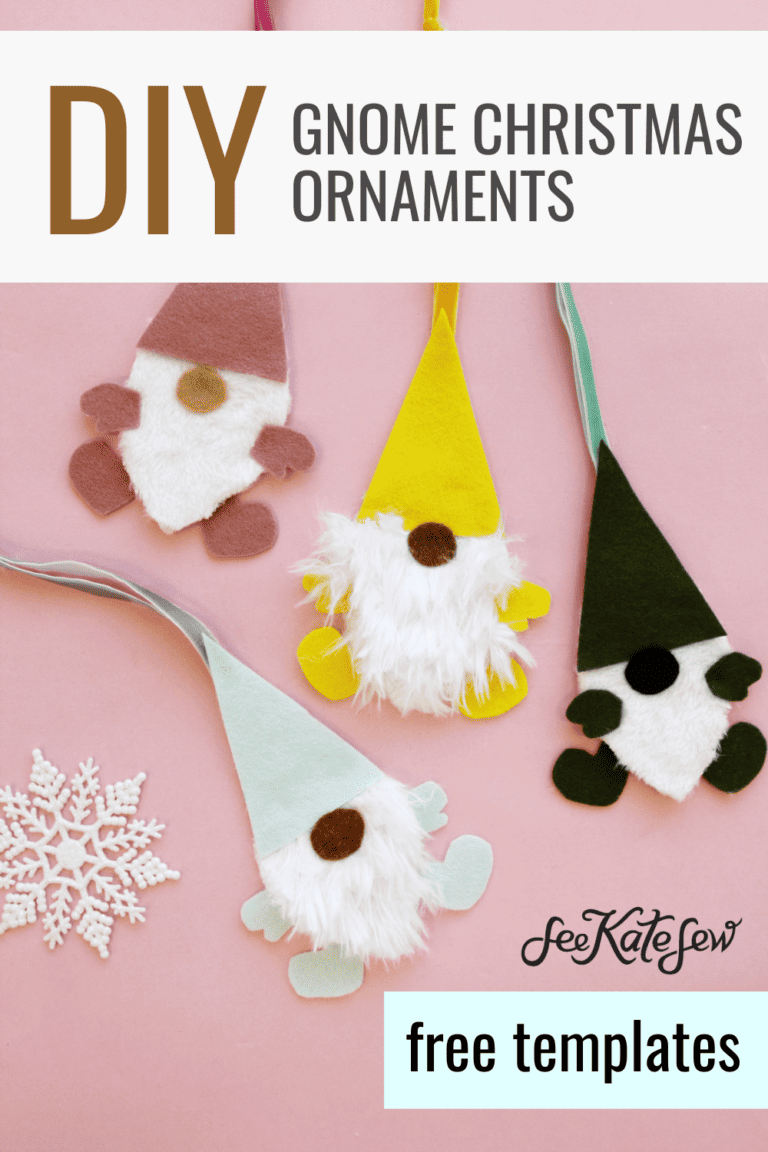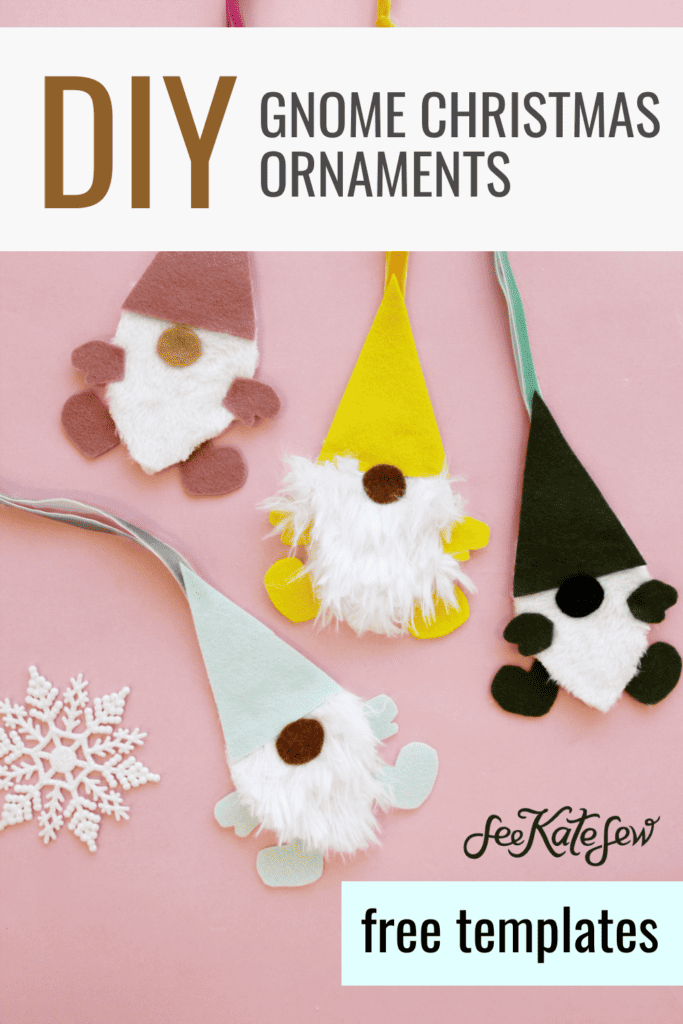 Gnome Christmas Ornament Tutorial
Cut out the following pieces:
1 backing piece from cardboard or cereal box
1 main piece from craft fur
2 boots from felt
2 mittens from felt
1 hat from felt
1 nose from felt
18″ length of 1/4″ ribbon, tied in a loop or knot at the top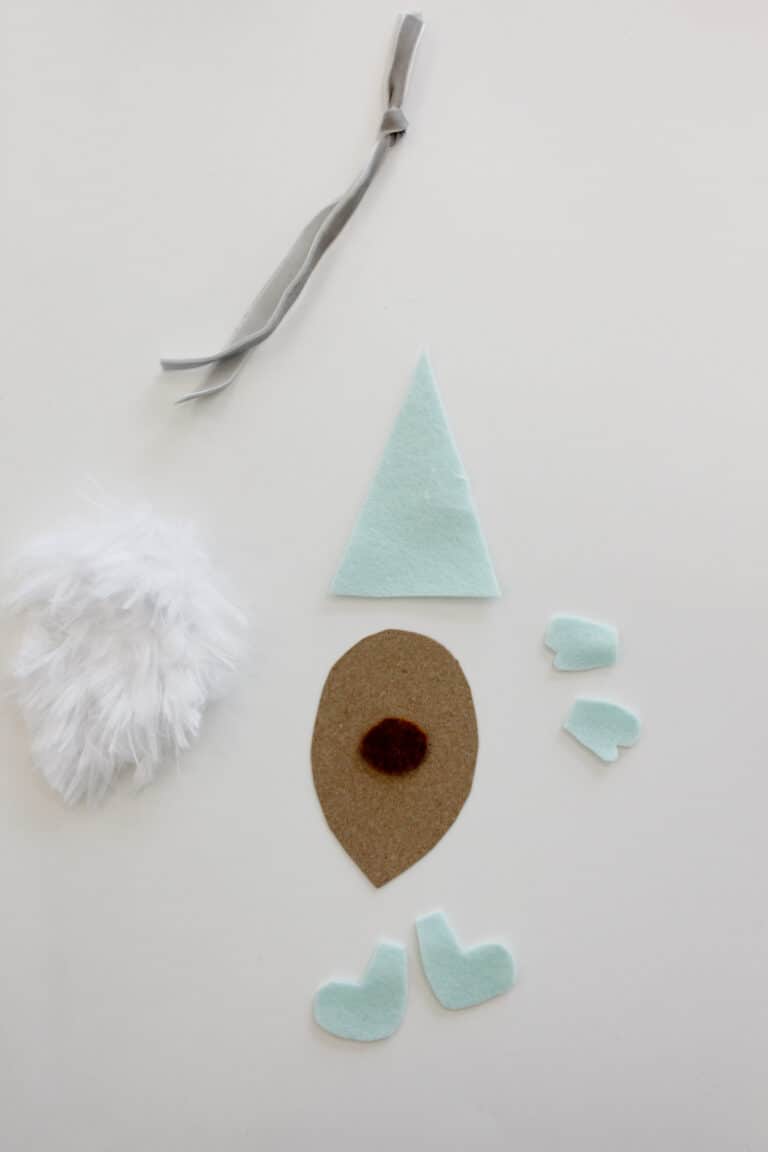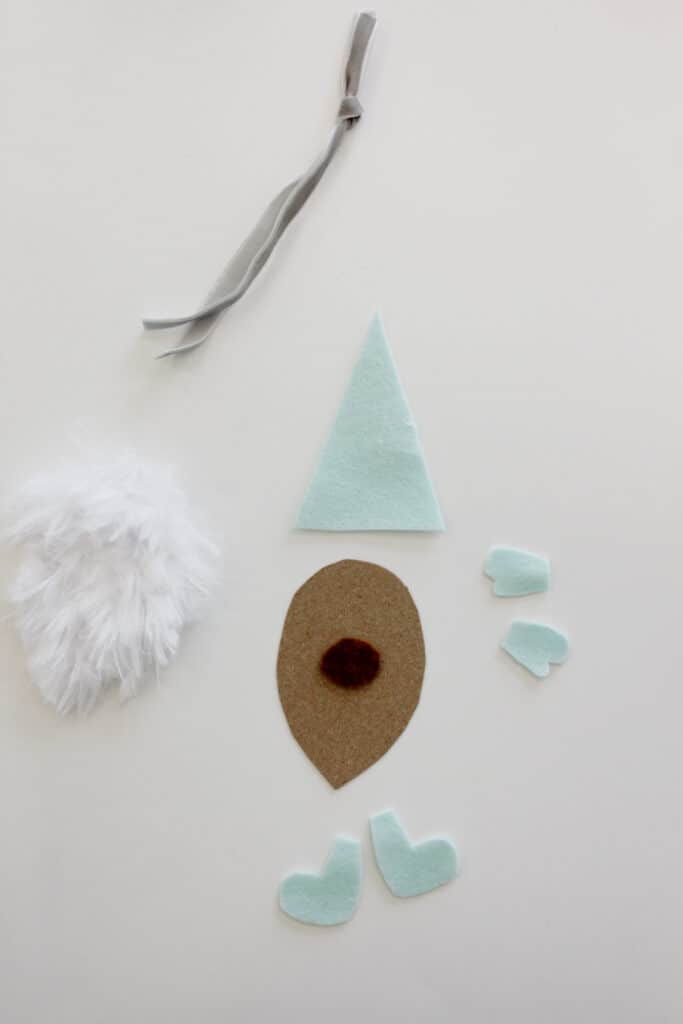 For bulky fur you can either trim it down at the top or trim off an inch where the hat will sit. We just don't want the fur to come out of the top of the hat. You can also trim it off later if you prefer.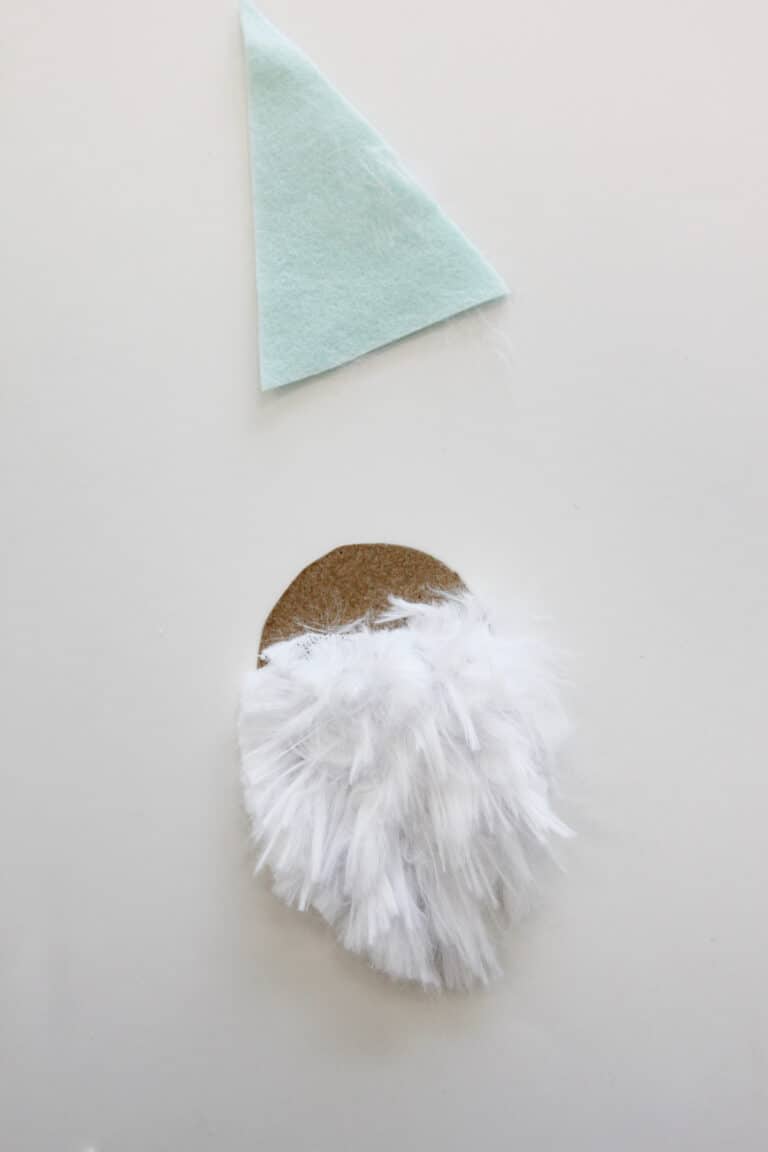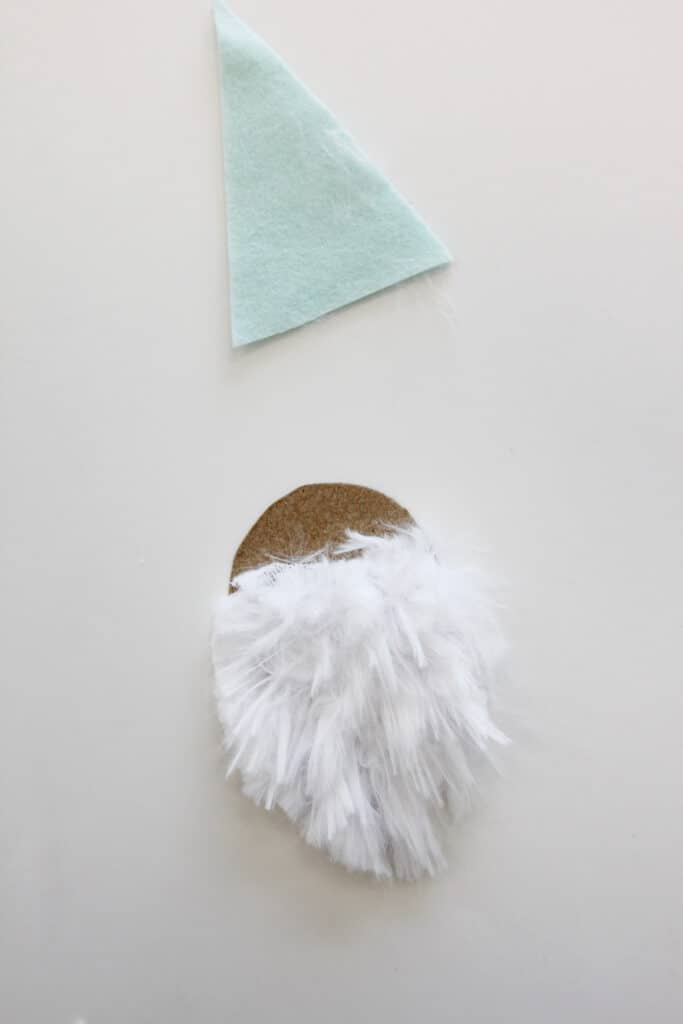 Then glue the beard to the cardboard. I ended up flipping my cereal box to the printed side and glued the beard on that so the back will be plain cardboard. If you have trimmed the top and have a bright cereal box that will show through the felt, use a scrap of felt to cover the rest of it before gluing on the hat.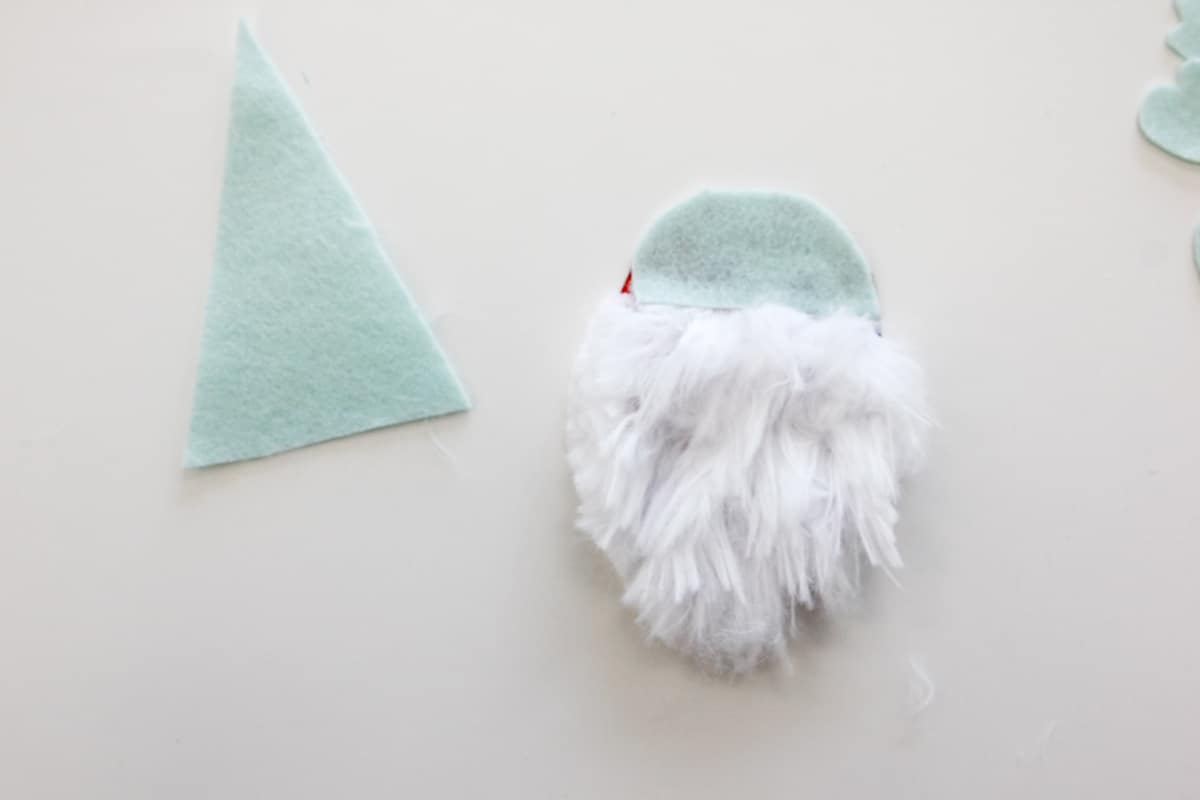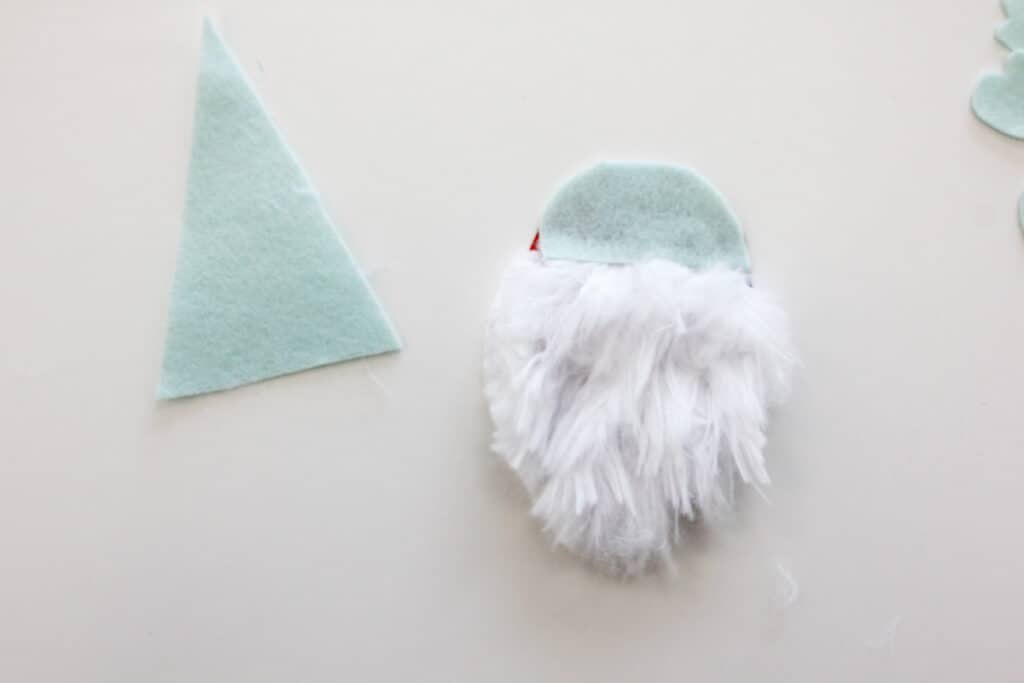 Glue the hat to the top of the gnome.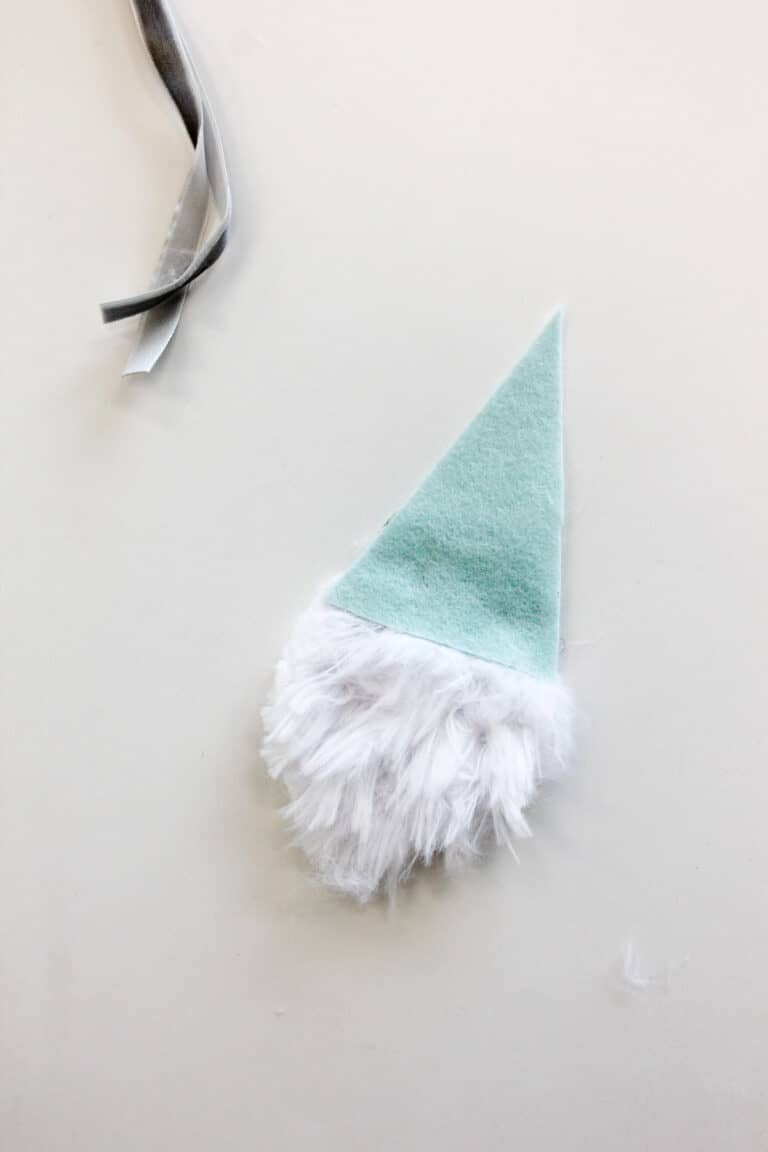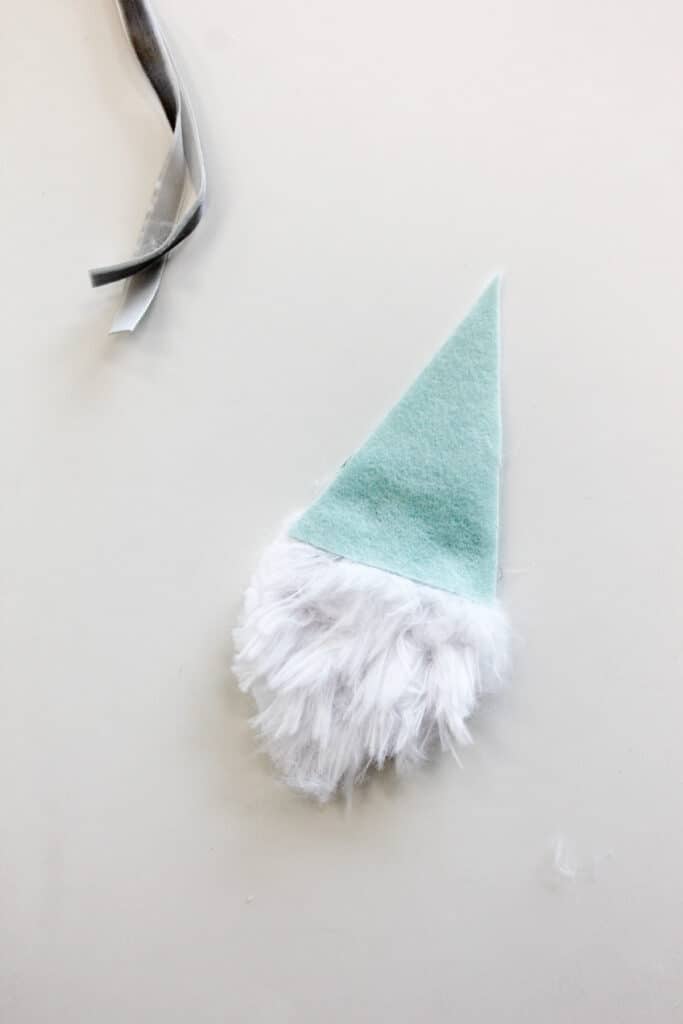 Then glue on the nose. You can choose where you want to put it. I like it right at the bottom edge of the hat.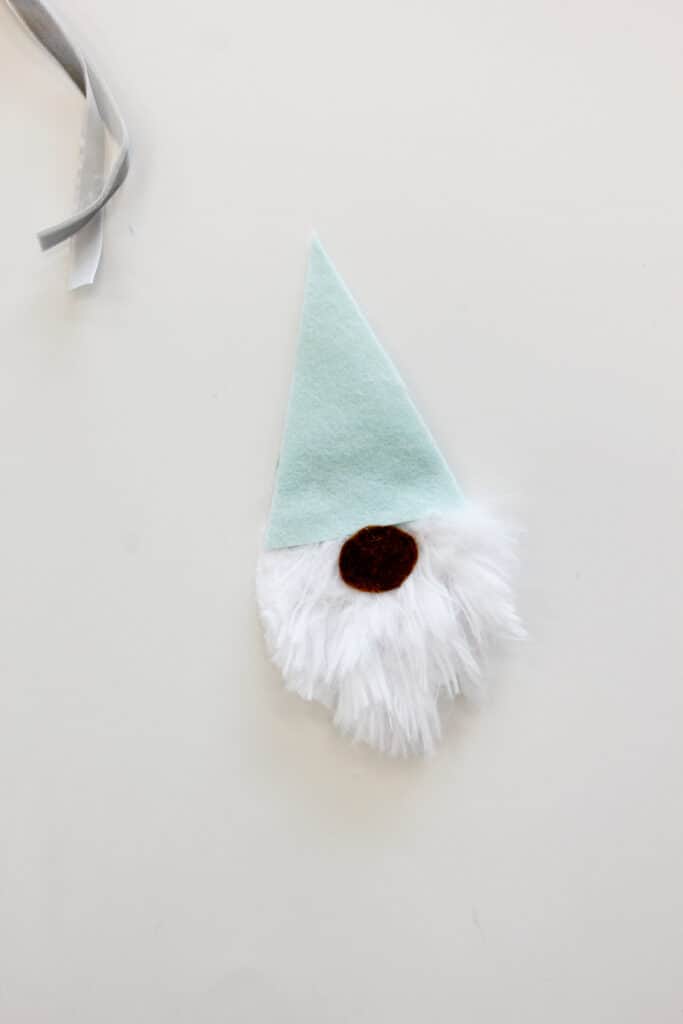 Glue the ribbons to the back at the top of the hat.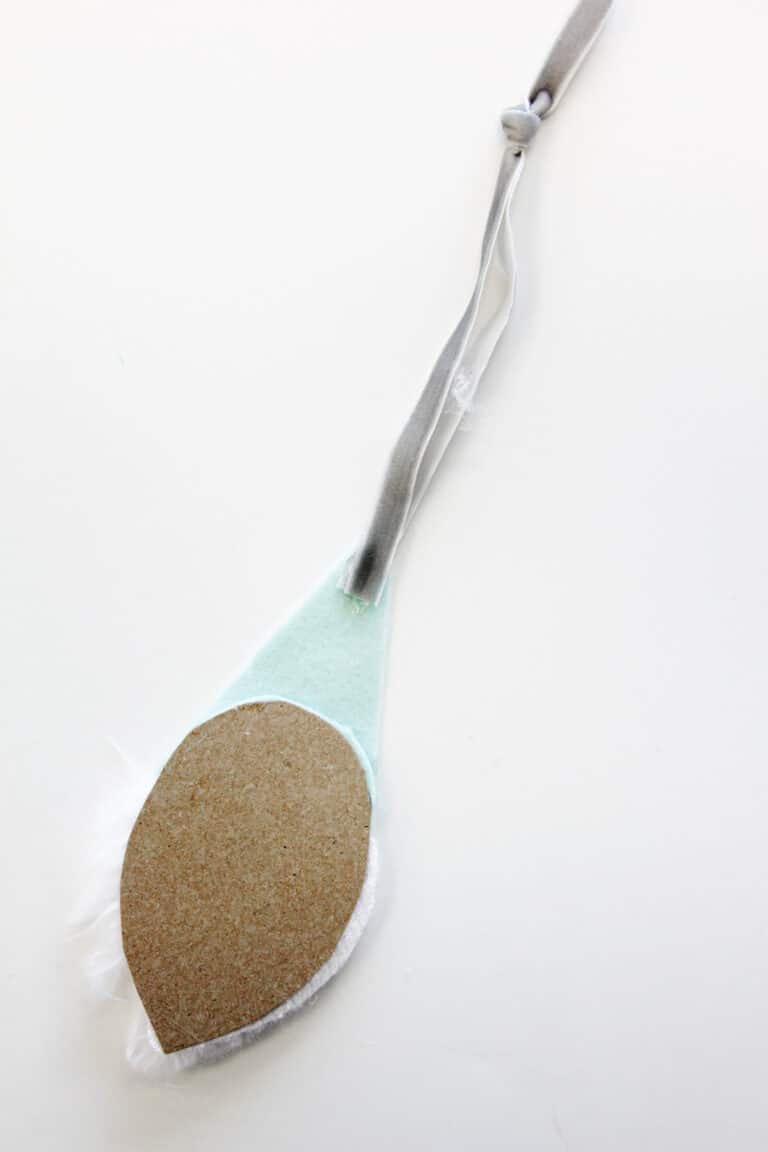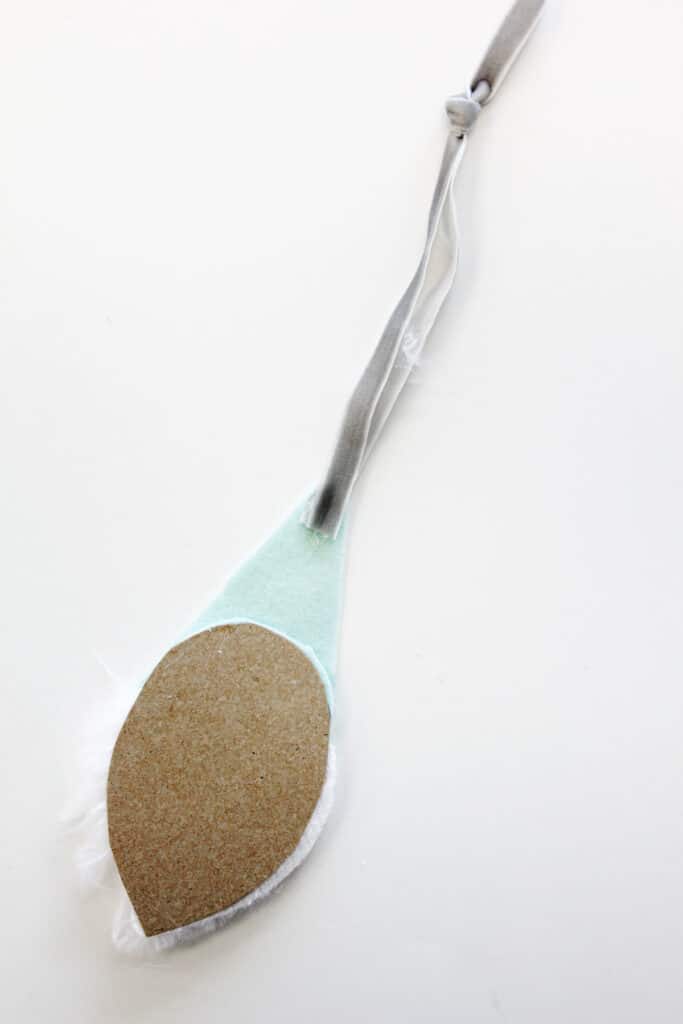 Glue the boots to the back of the ornament.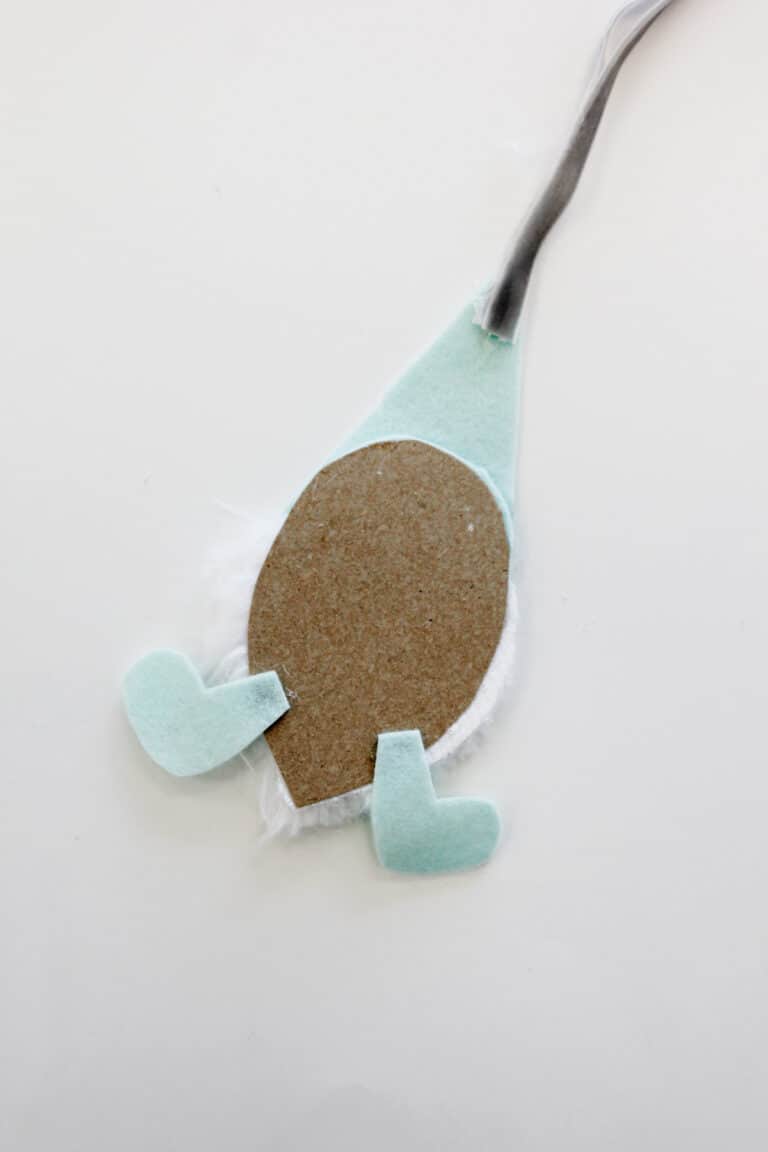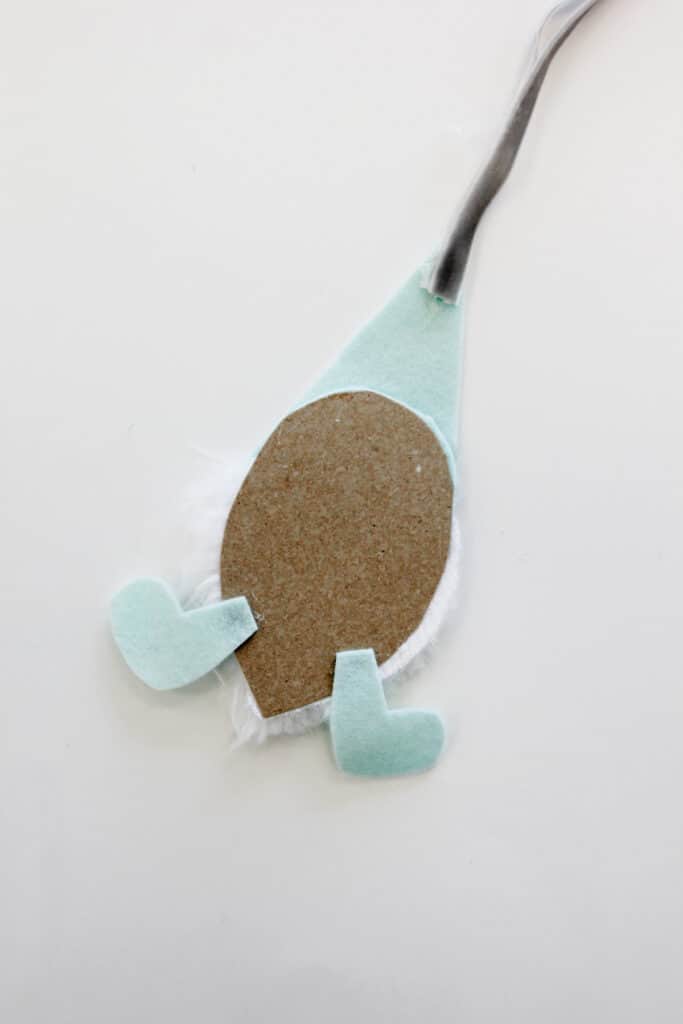 Then sew the mittens on. You can stick these in the fur a little bit, on top or behind on the back of the ornament.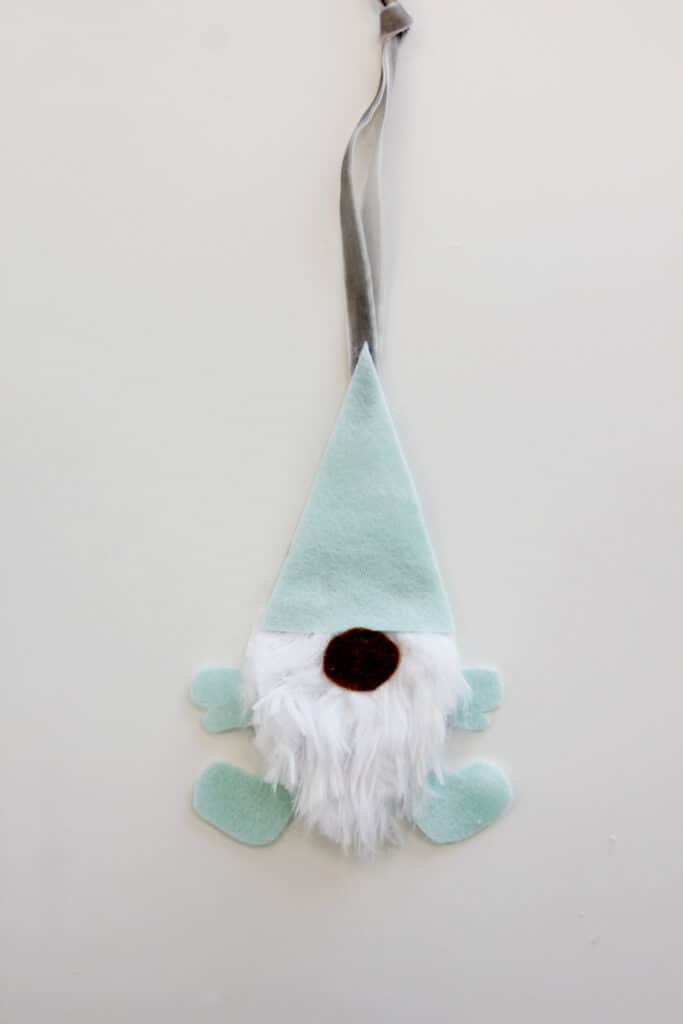 Want to decorate more? Add a pom-pom on the hat, gold paint decorations, or embroidered designs!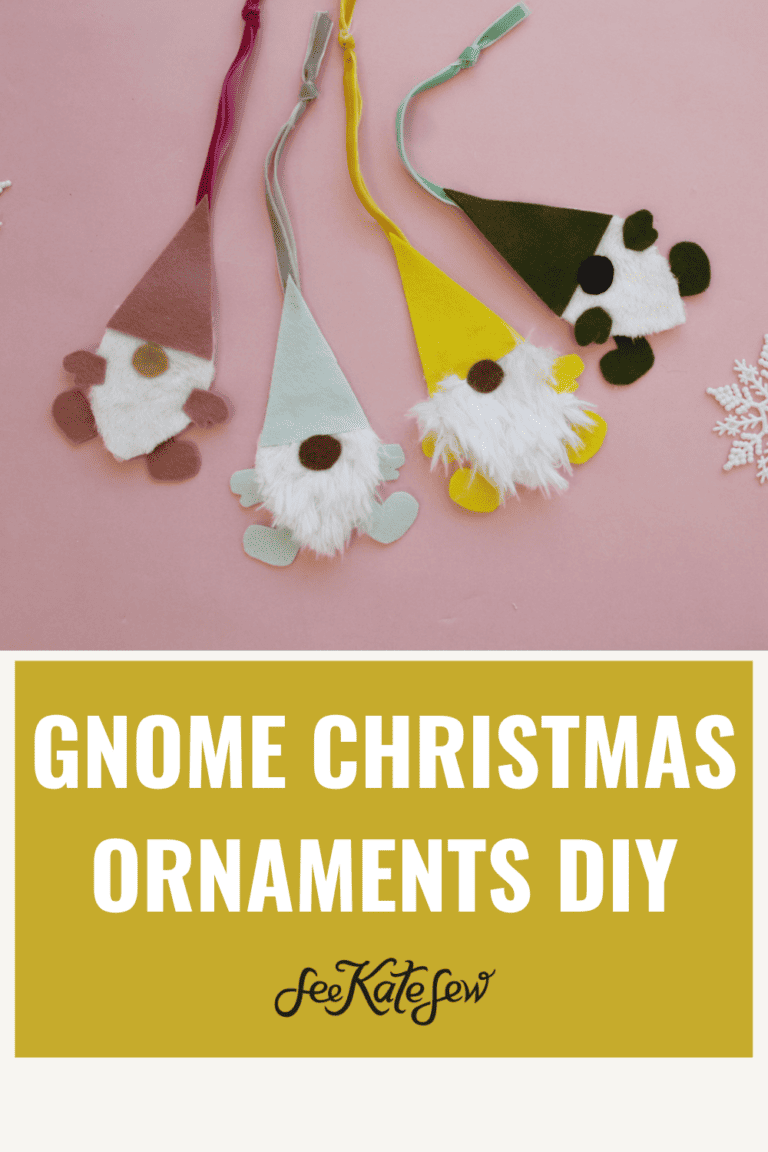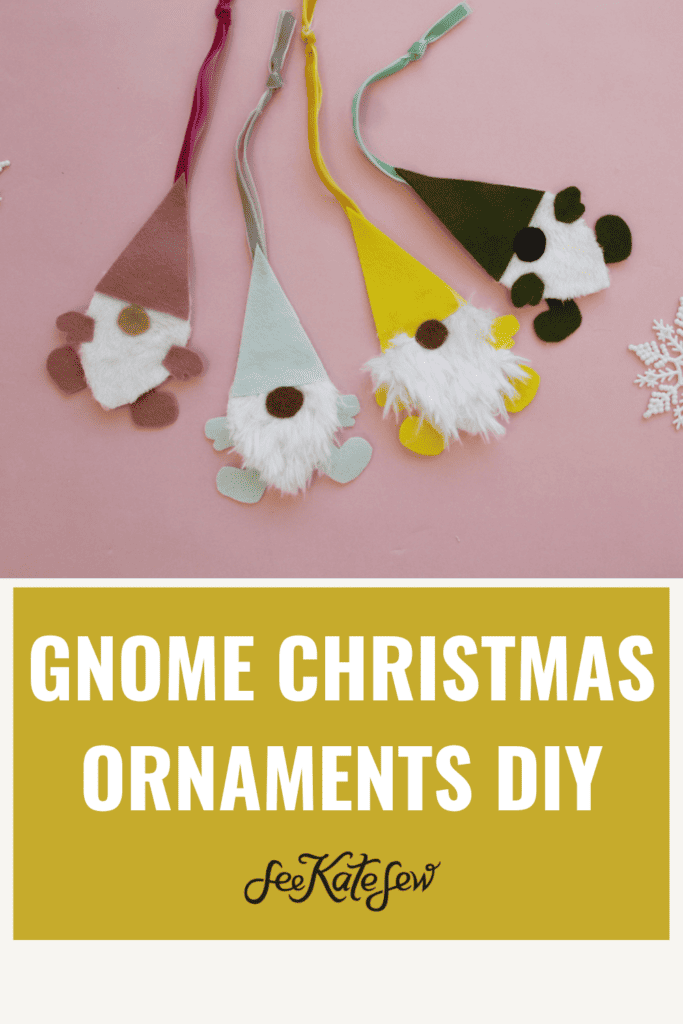 More Christmas Tree Ornaments to Make
Also try these Plaid Tidings Stockings! They are so cute!