There is nothing more fun than sewing for your best friend! These dog sewing patterns will get you started sewing for Fido! Grab your sewing machine, scissors and get ready to stitch.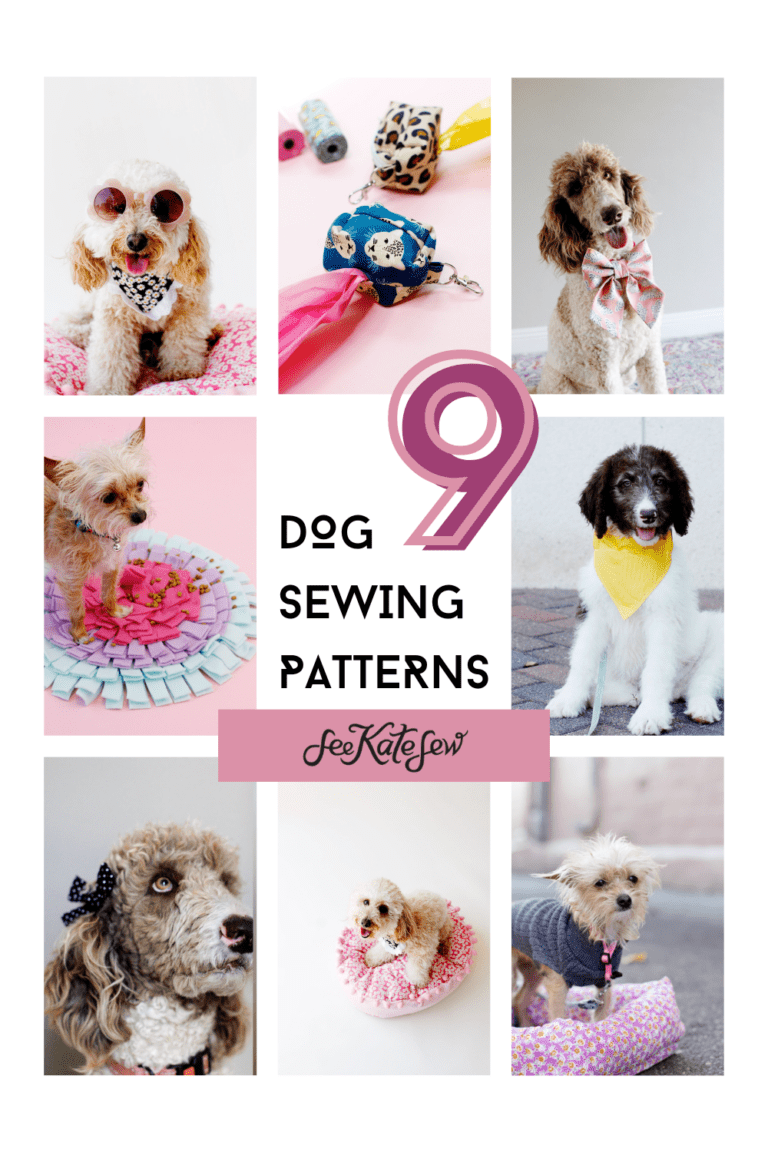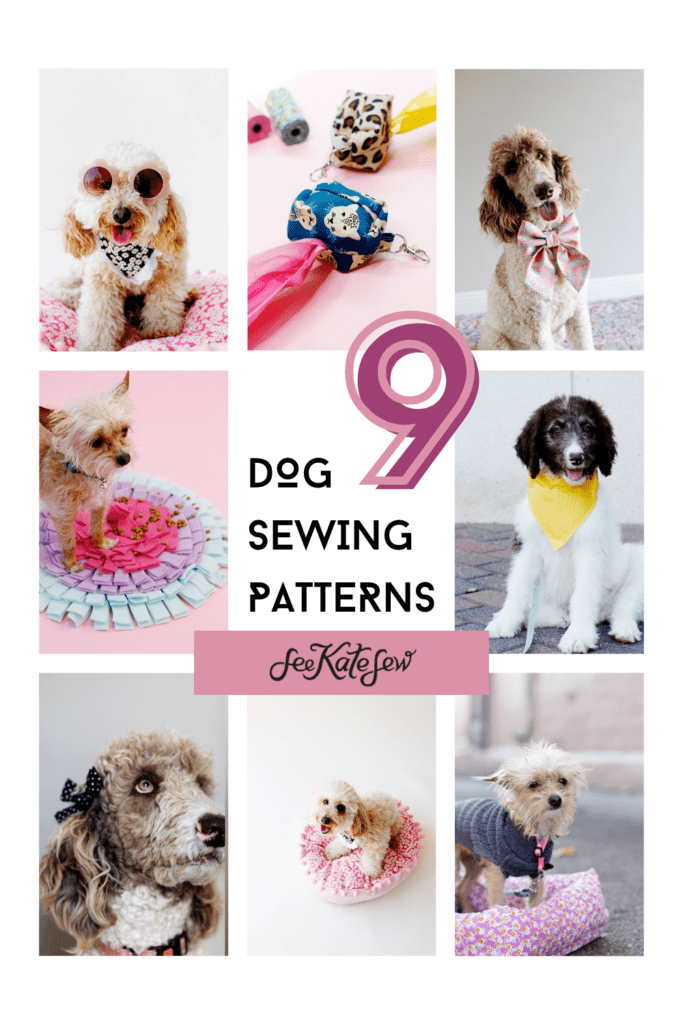 These dog patterns are all fairly easy. You can tackle them without any sewing experience. The hardest part will be choosing which project to sew!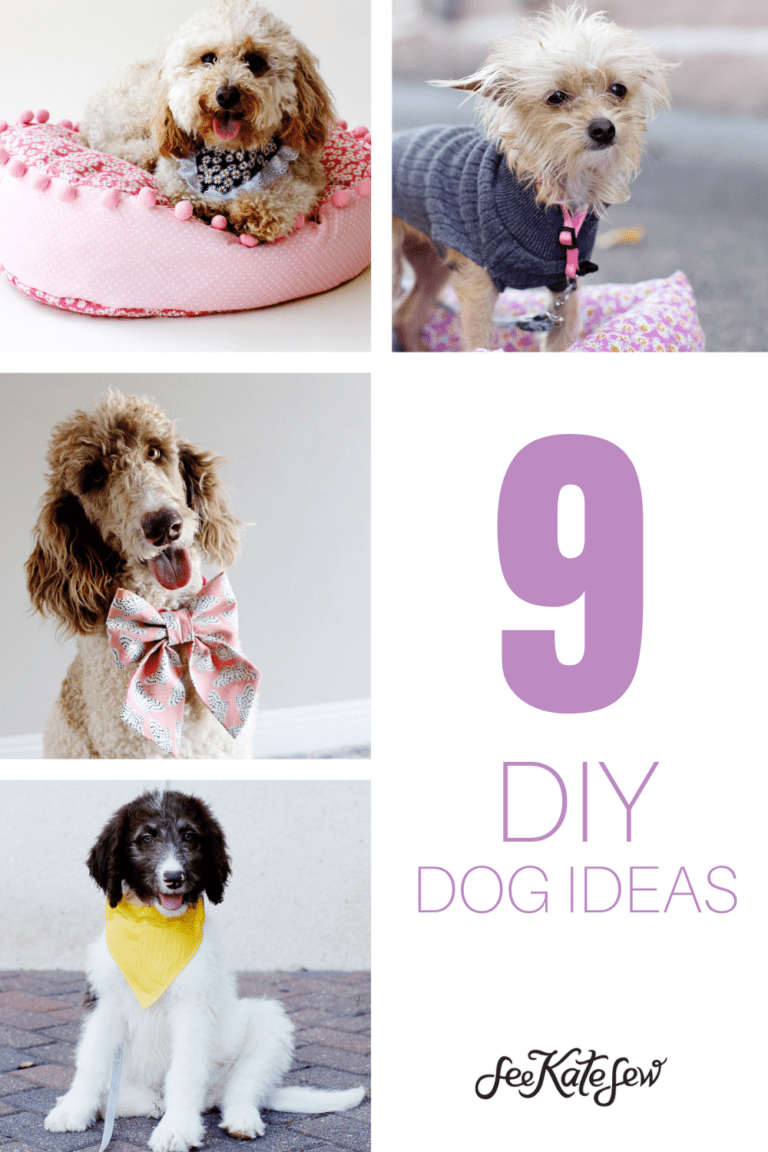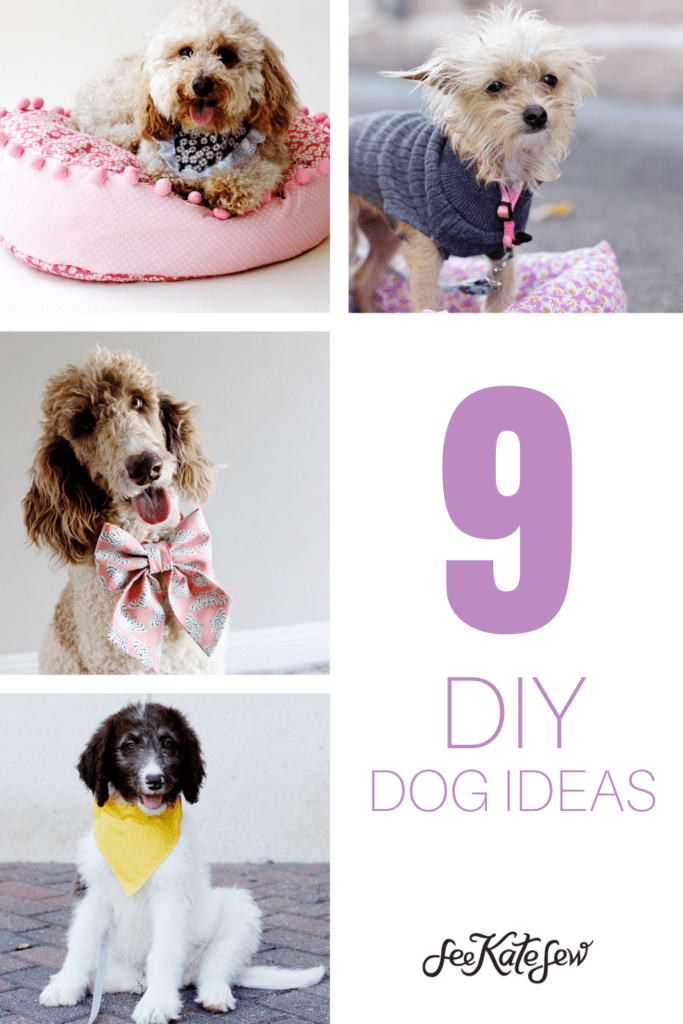 Dog Project – Dog Collar Bows
These dog bows slip onto your collar so they will stay in place! Make two versions: a girly sailor bow or a bow tie. Get the PDF sewing pattern here.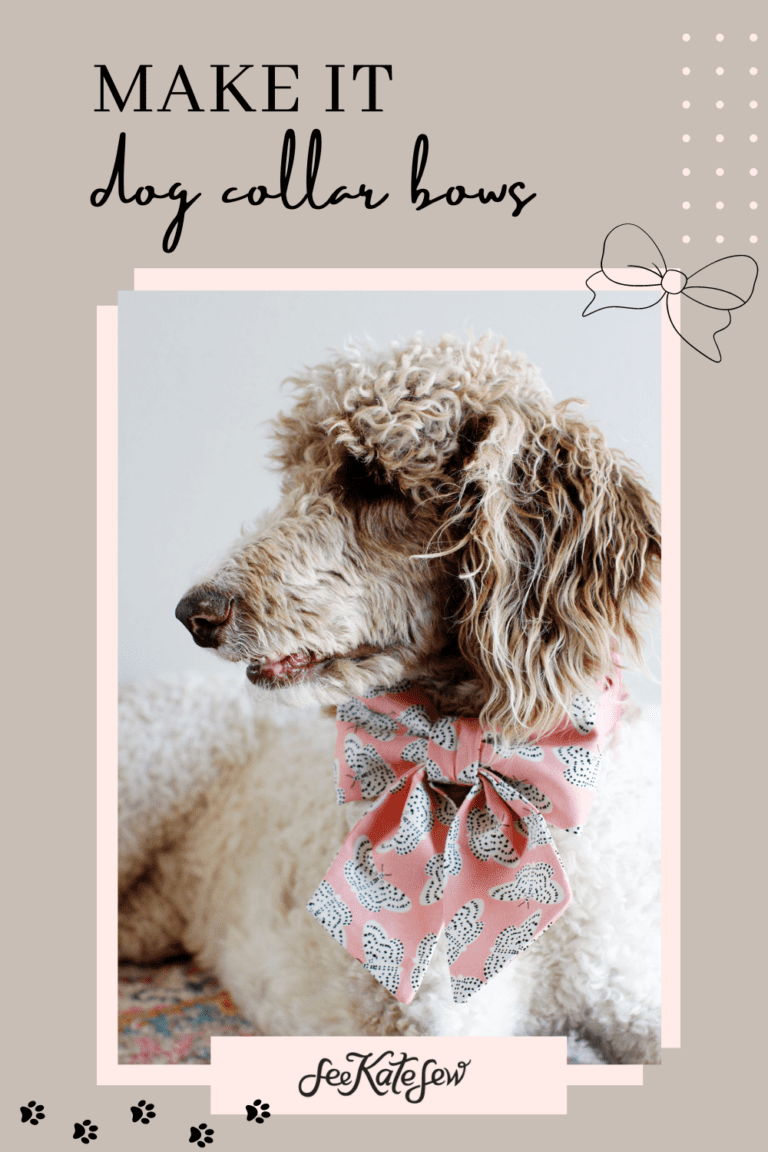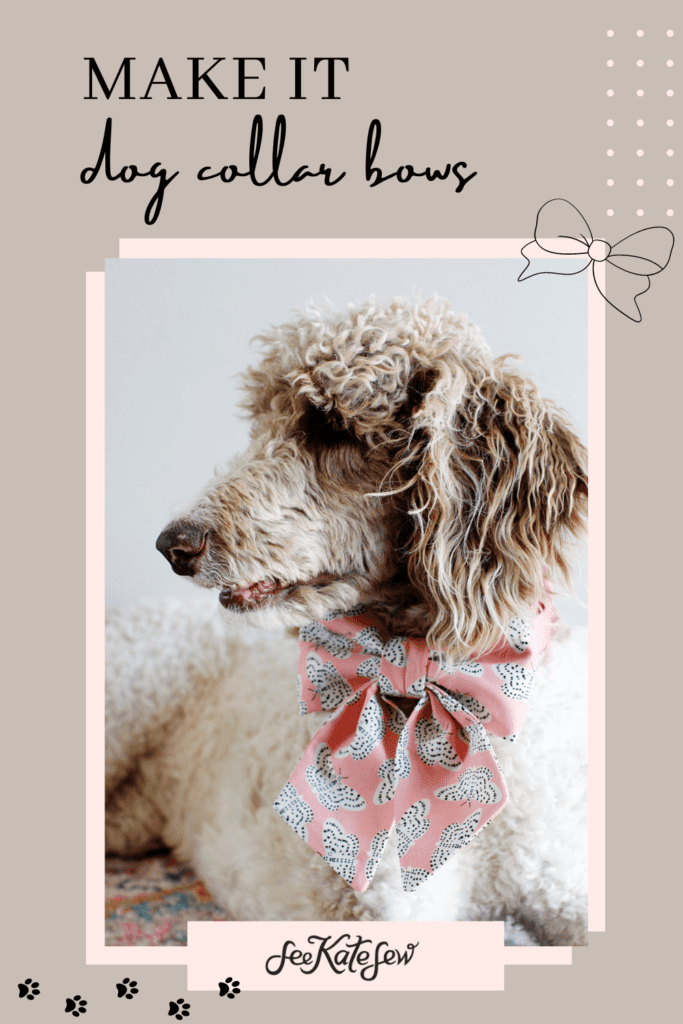 So sweet! This attachable collar bow gives your pup a very sophisticated look!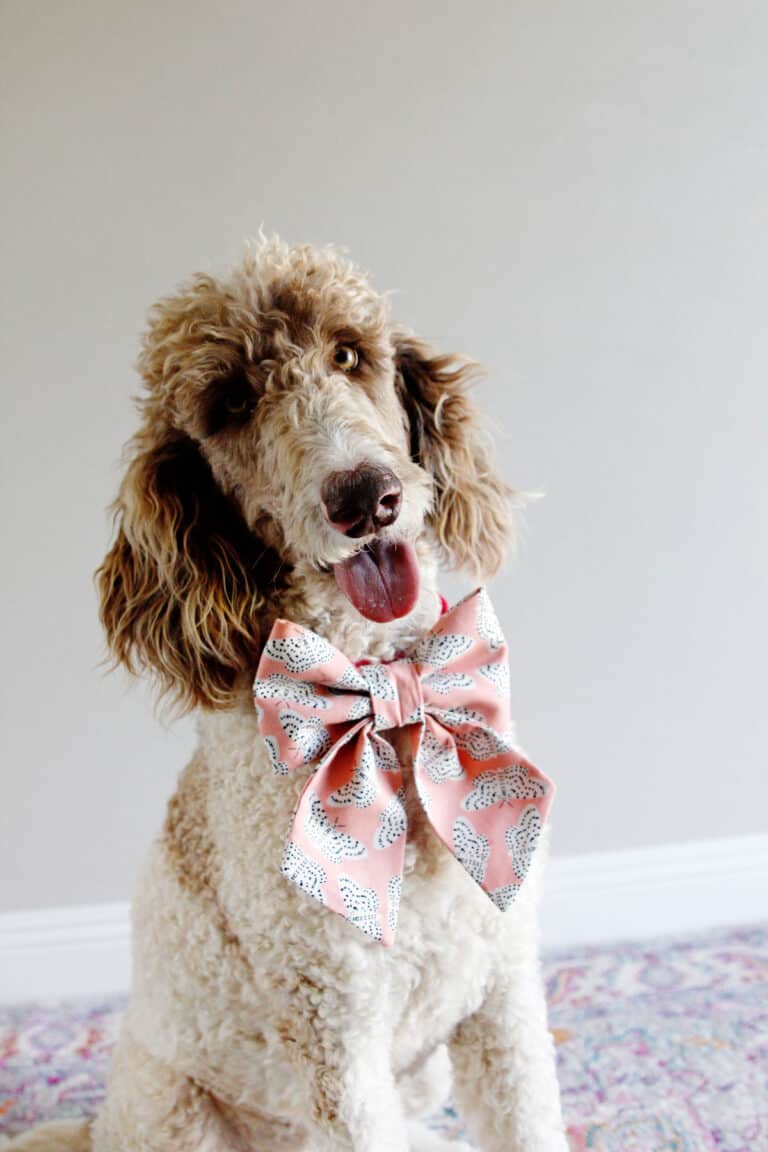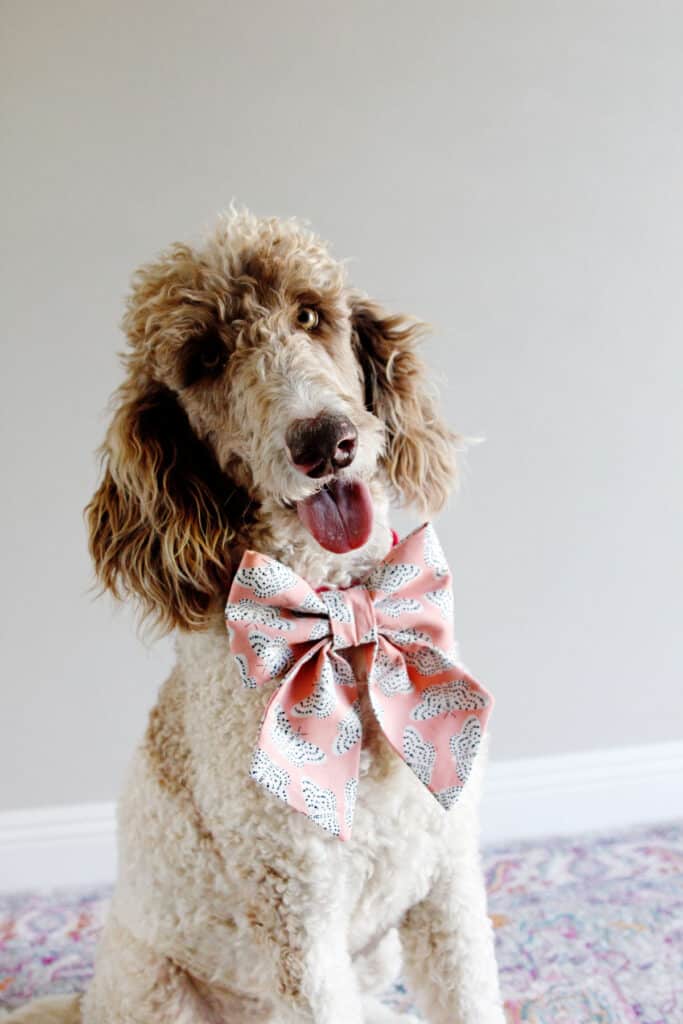 Clippable Dog Poop Bag Holder
Sew a doggie bag holder that you can clip to your leash with this free pattern! These tiny bags are just the right side for a roll of dog poop bags.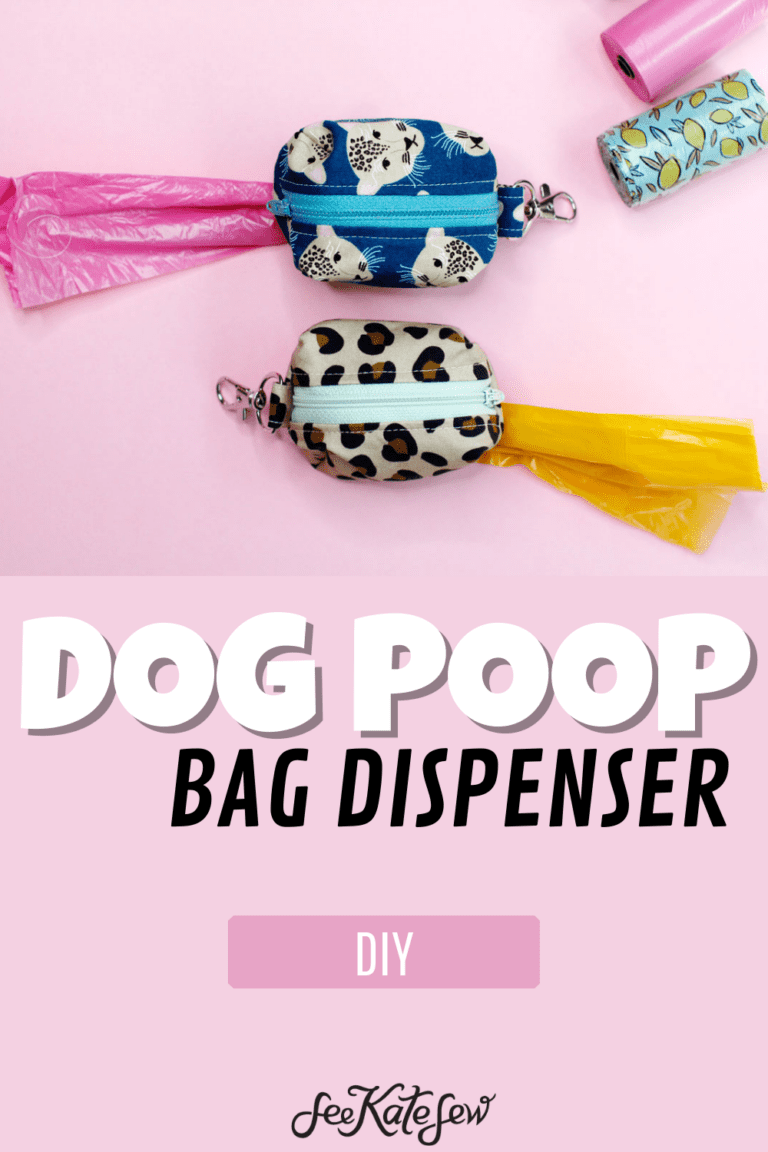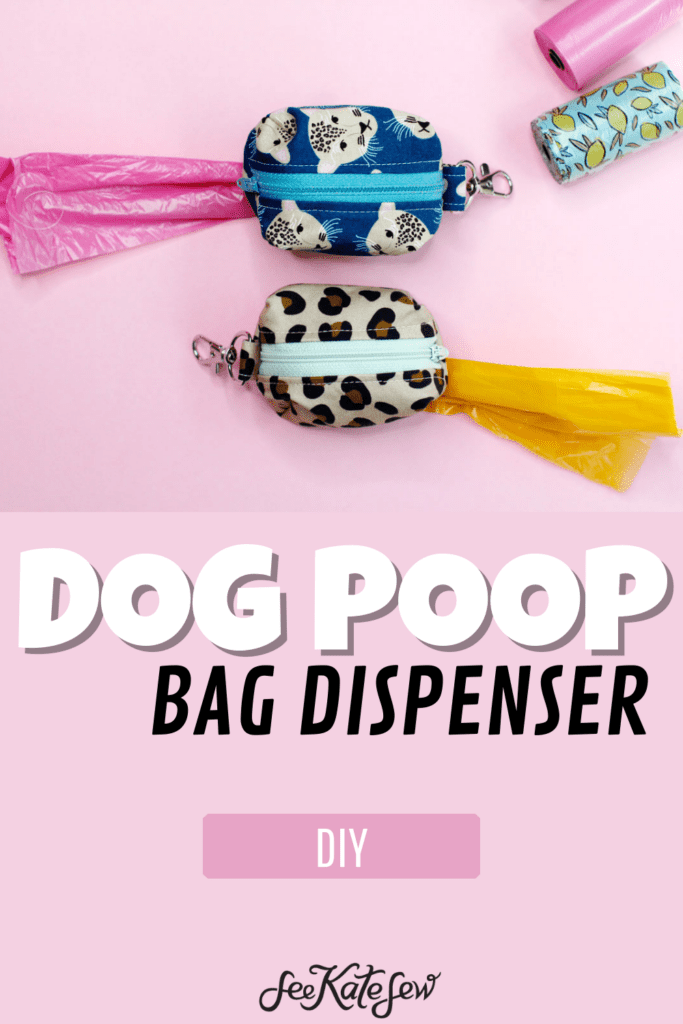 They are fun to make and just so cute! Get the instructions here!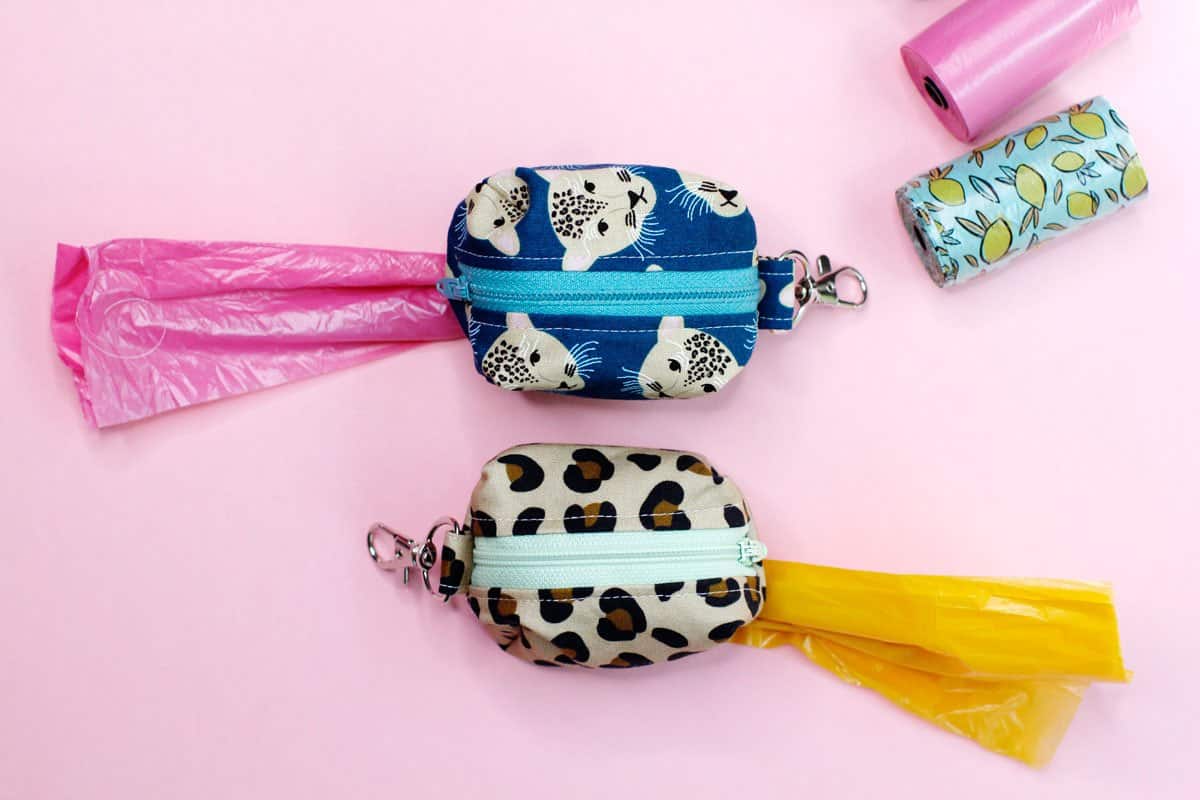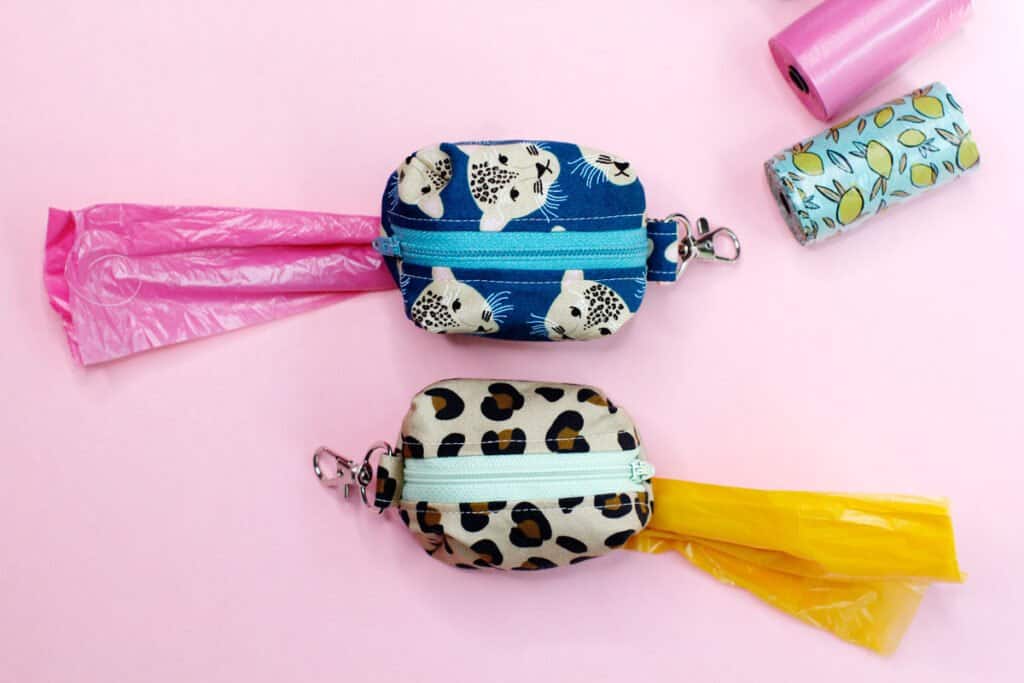 Snuffle Feeding Mat
Slow your ravenous dog down during feeding time with a snuffle mat. This is an easy fleece pattern that will help your puppy have an interactive mealtime!
Dog Hair Bows
If you have a longhaired pooch, it can be so tempting to do their hair! Make doggie hair bows for yourself or your dog! Just clip them in. Get the hair bow tutorial here.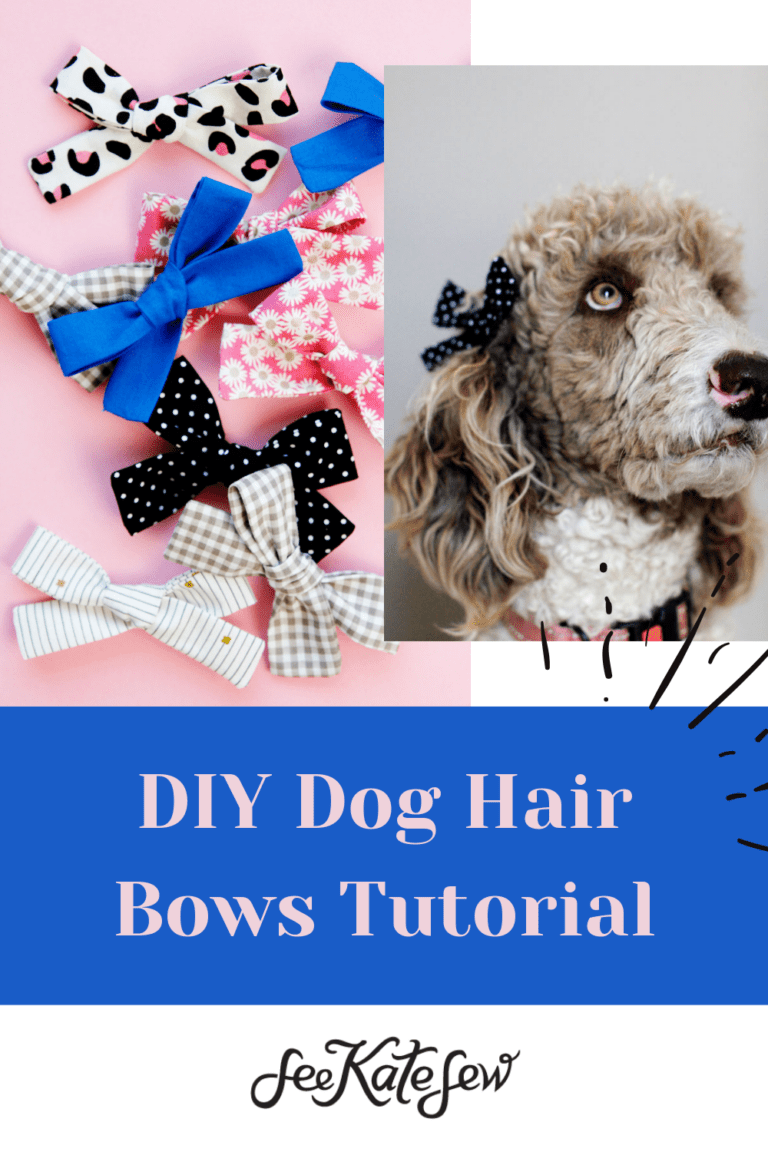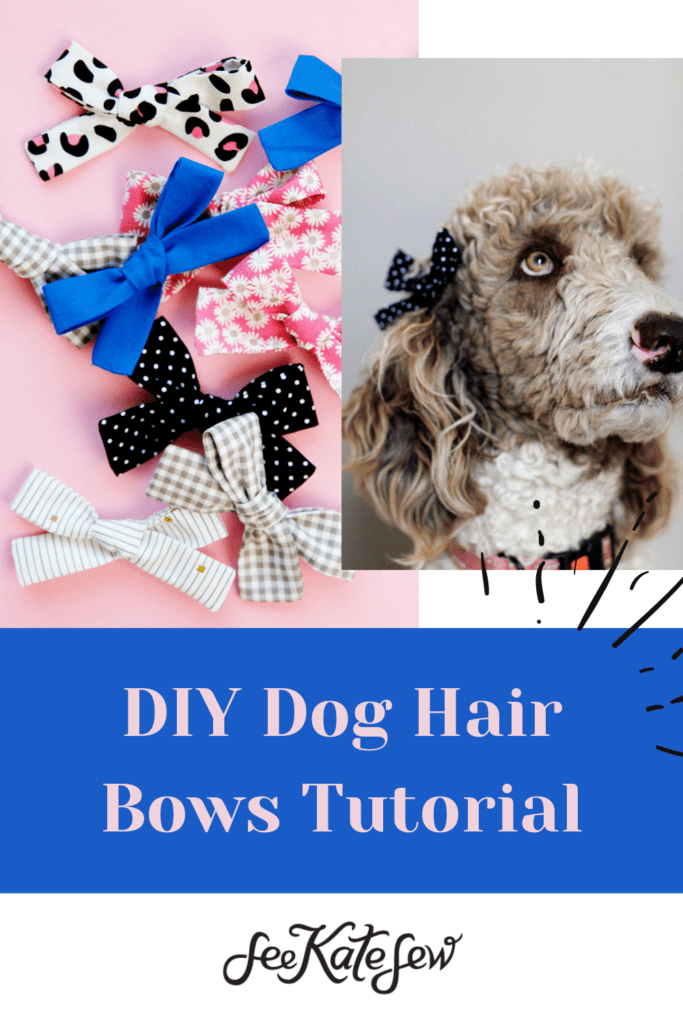 Dog Bandana Pattern
Dog bandanas are another fun accessory that is easy to sew! Get the pattern pieces in a few sizes here. This bandana can be an accessory for dog costumes, too.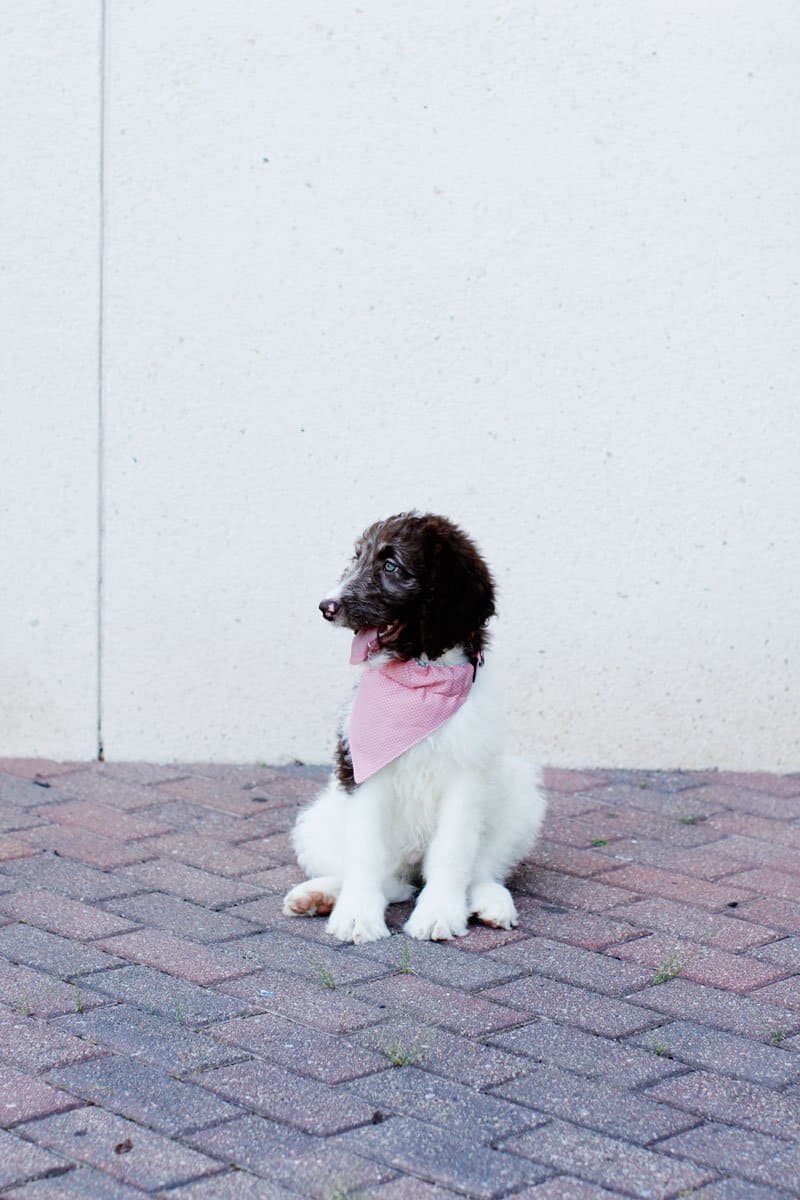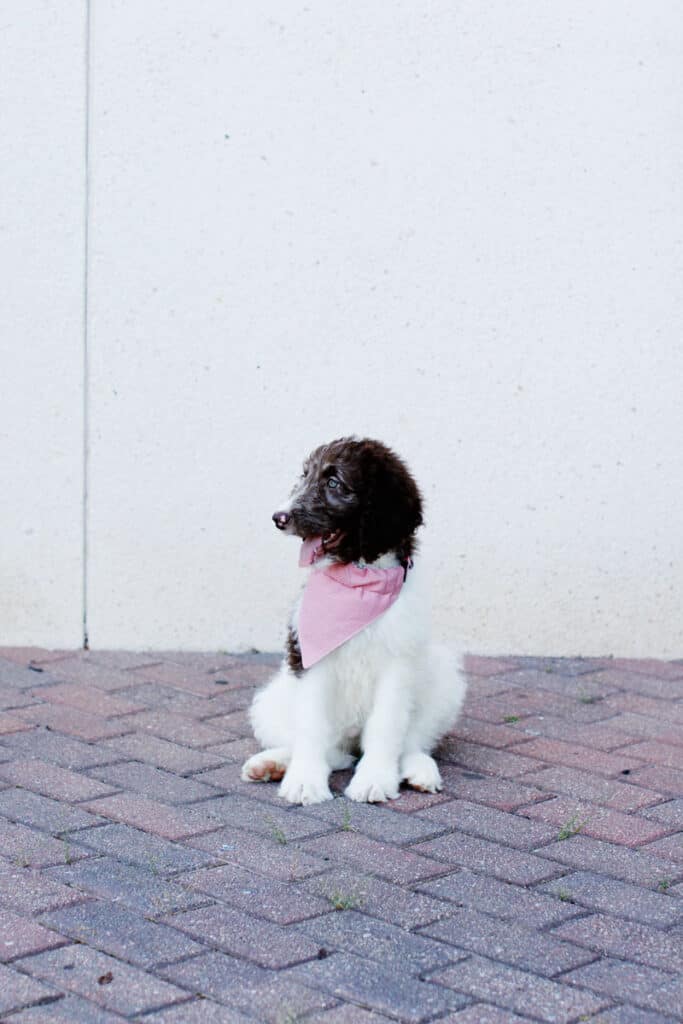 These fit over the collar so they won't fall off! Use different types of fabric or add your own modifications like a ruffle trim.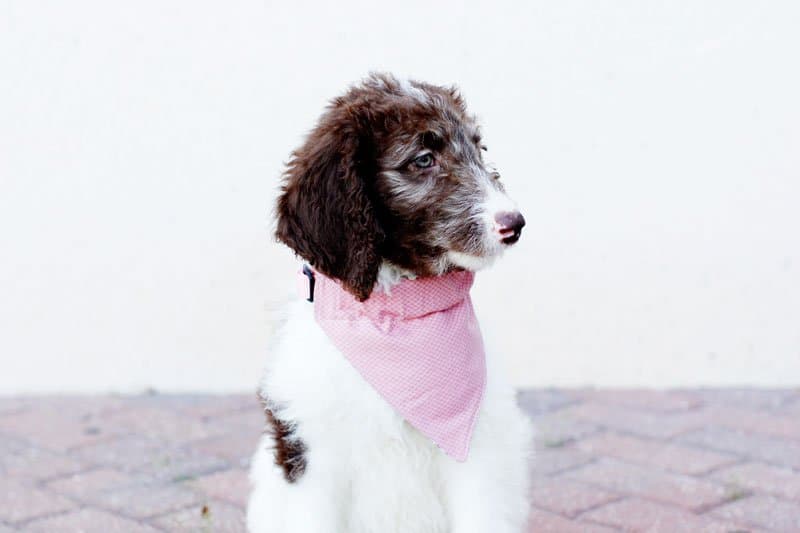 Dog Collar Sewing Pattern
Make a custom dog collar with your favorite quilting cottons! I love making collars and it's so nice to have a few extra handy! Get the tutorial in this blog post!
DIY Little Dog Sweater
This tutorial is for those tiny dogs that are prone to getting cold. Make a small dog sweater from a recycled sweater. Get the pattern in 3 sizes here. Upcycle an old sweater or sweatshirt for this project!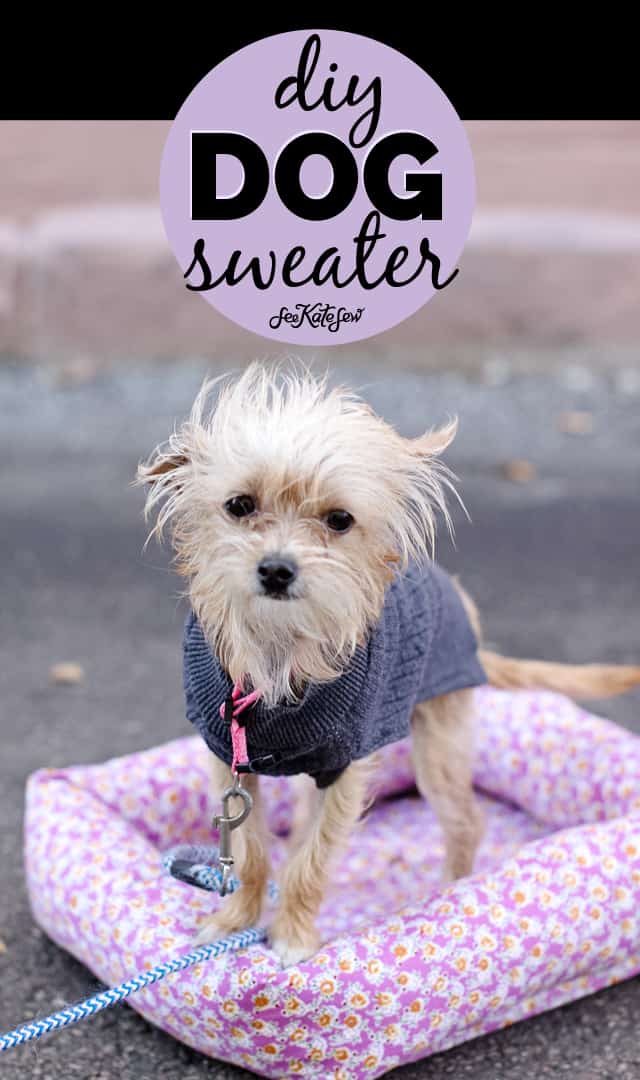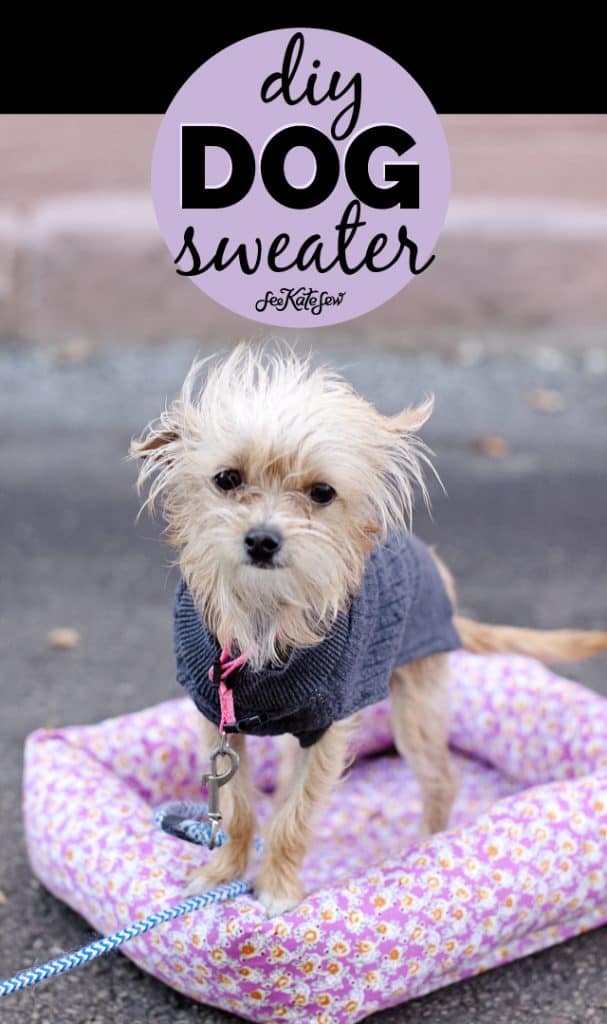 Sew a Dog Bed
A simple dog bed is a great project for your furry friend! The free pattern comes in multiple sizes for any breed including a larger dog. Get the dog bed pattern here.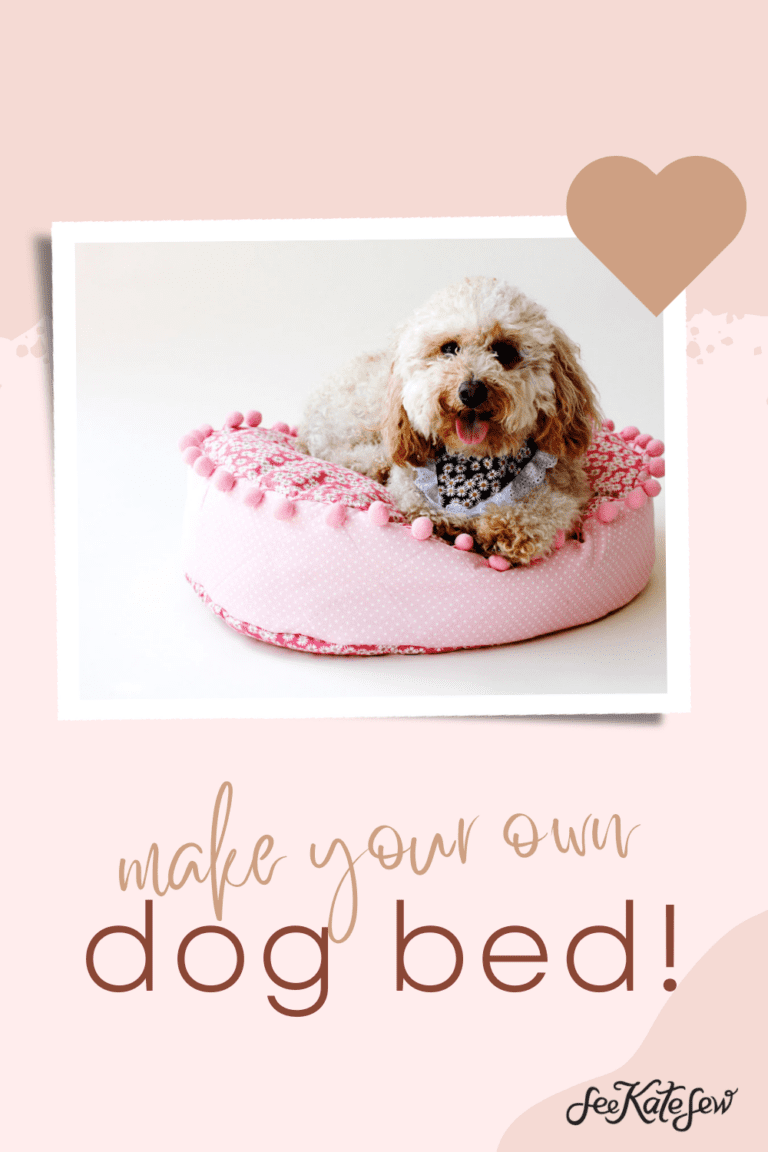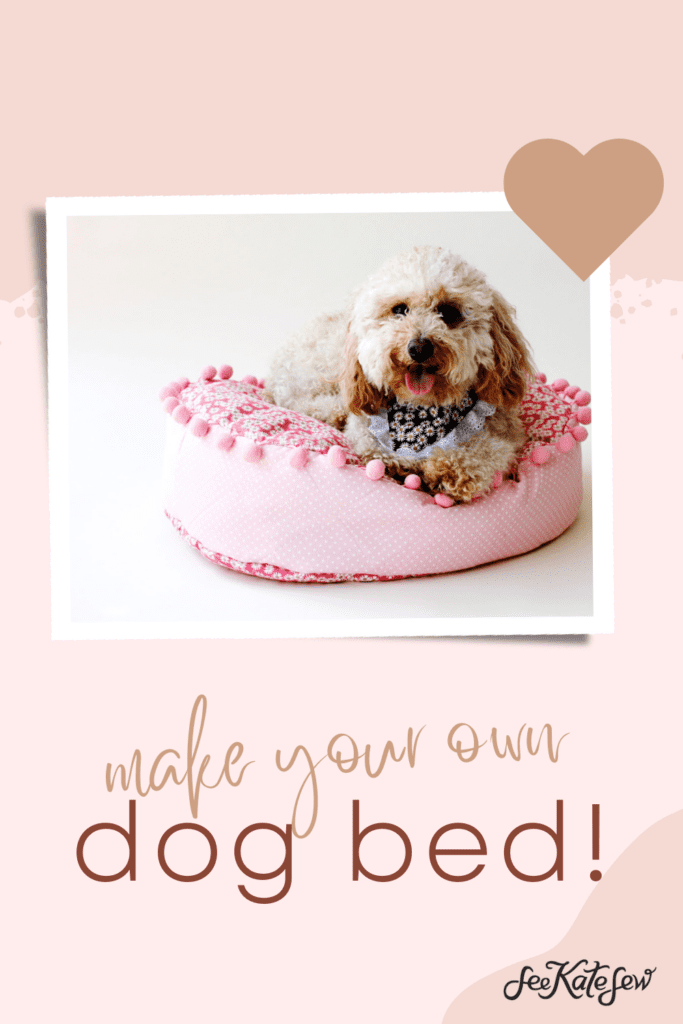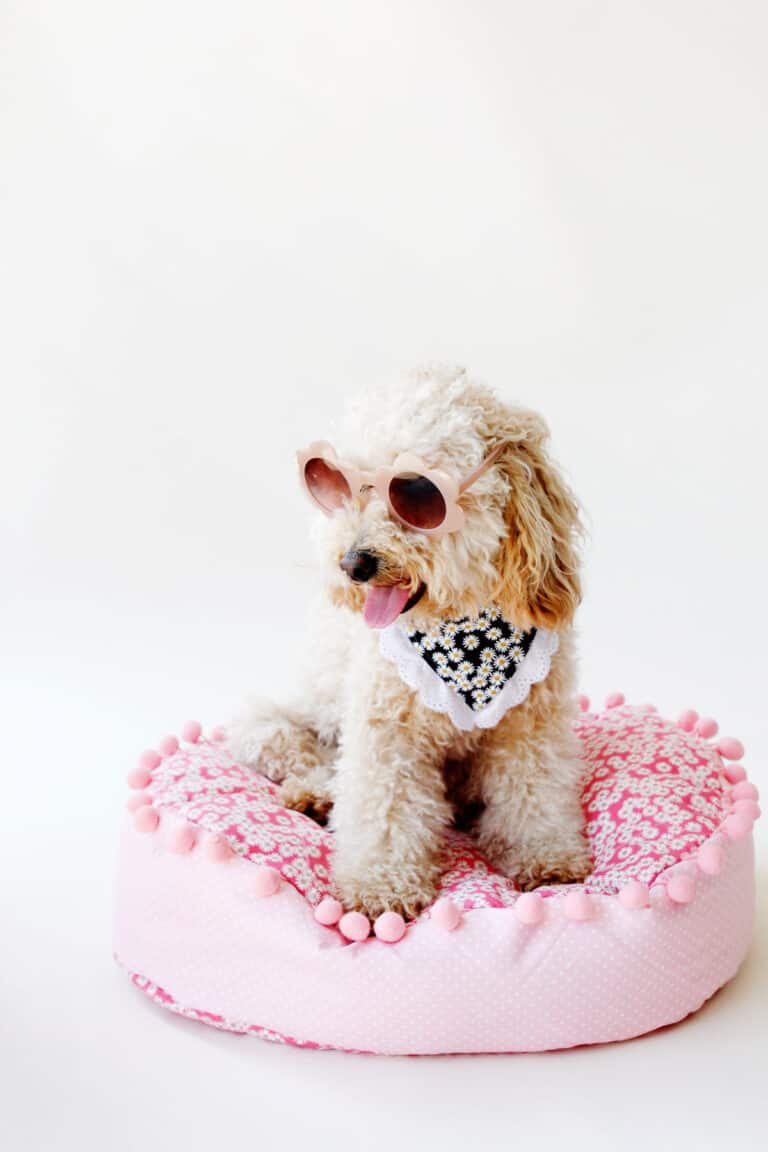 Dog Sewing Patterns – Leash Tutorial
Another dog sewing pattern to make is this dog leash tutorial. Keep your favorite dog close with a pretty leash. Use a cotton fabric or even denim or linen.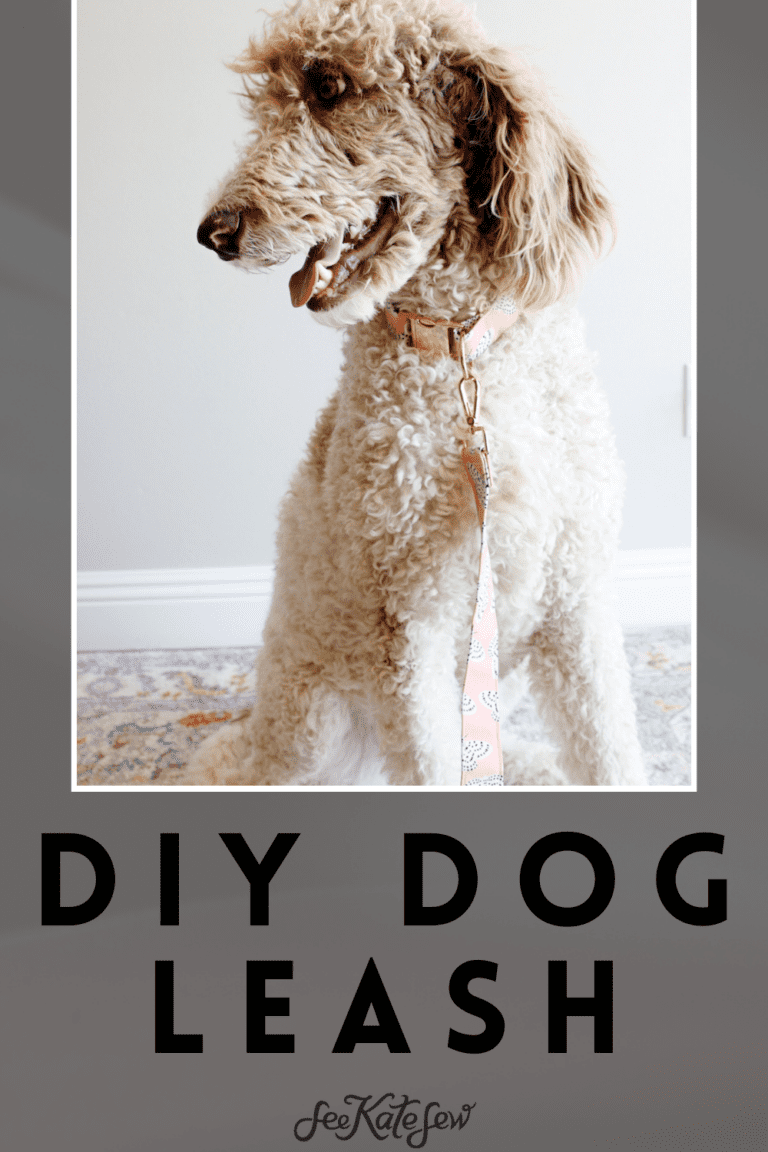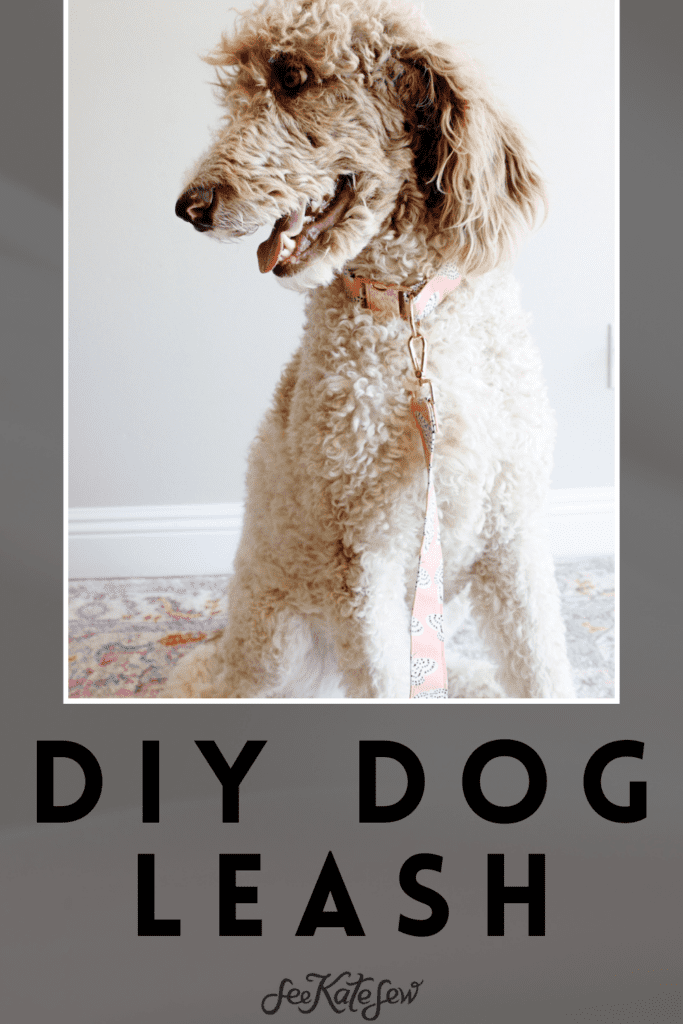 Dog Patterns – DIY Snuffle Mat Tutorial
Sew a foraging mat to slow your fast feeder down! Hide kibble in this 3D mat and let your pup forage for their food. Get the mat pattern and templates in 2 styles!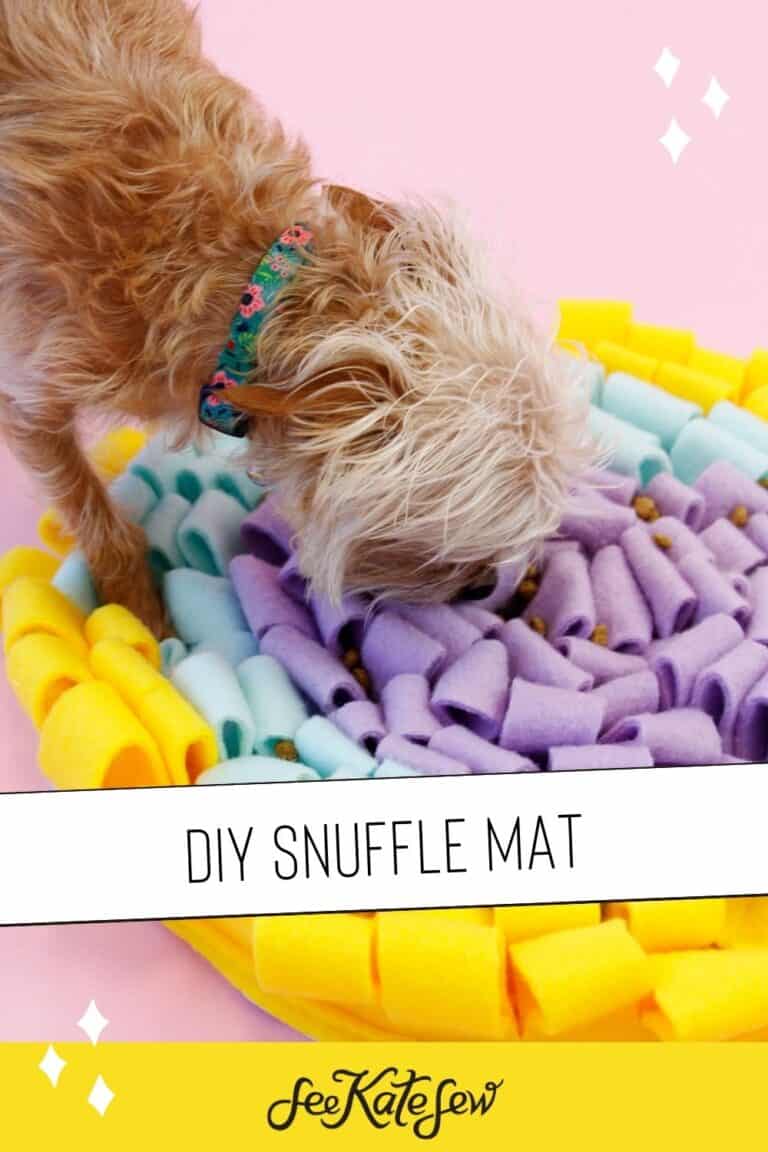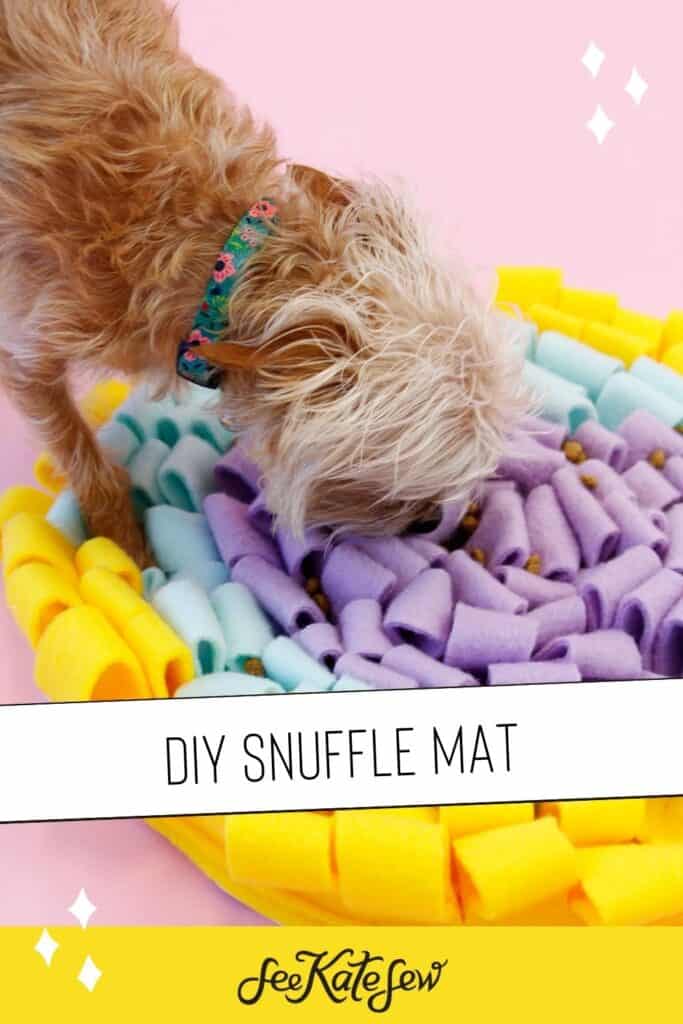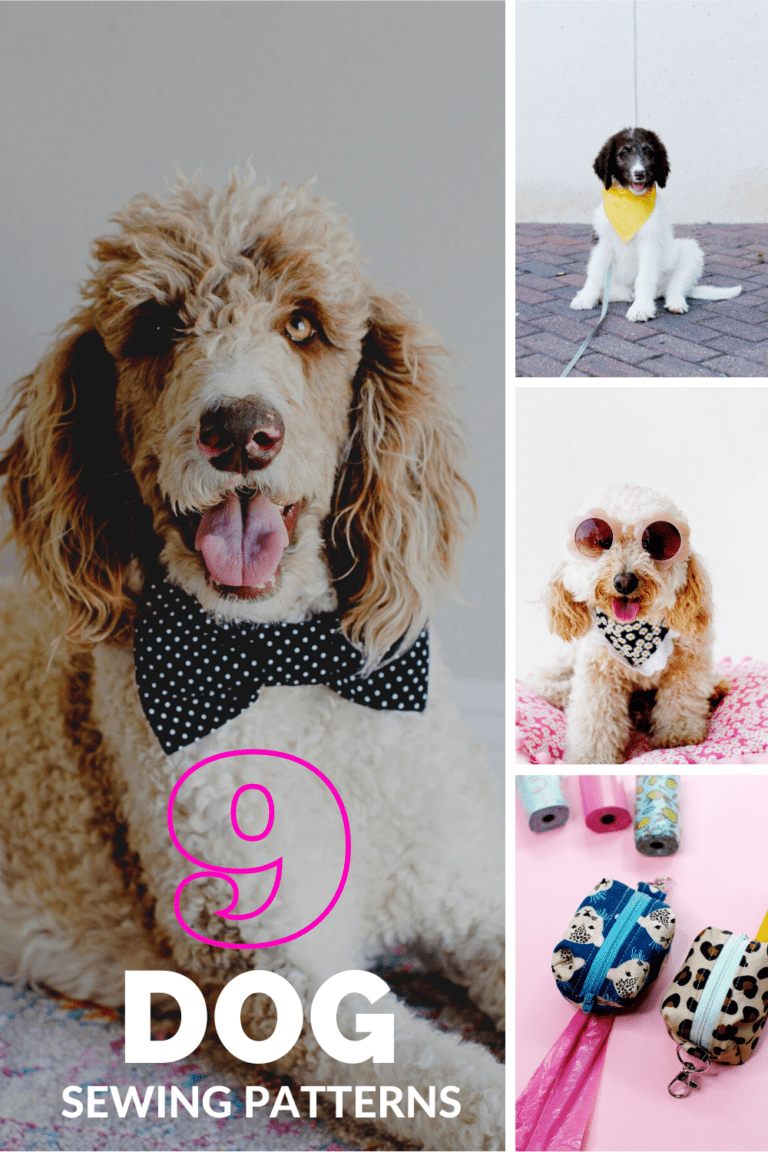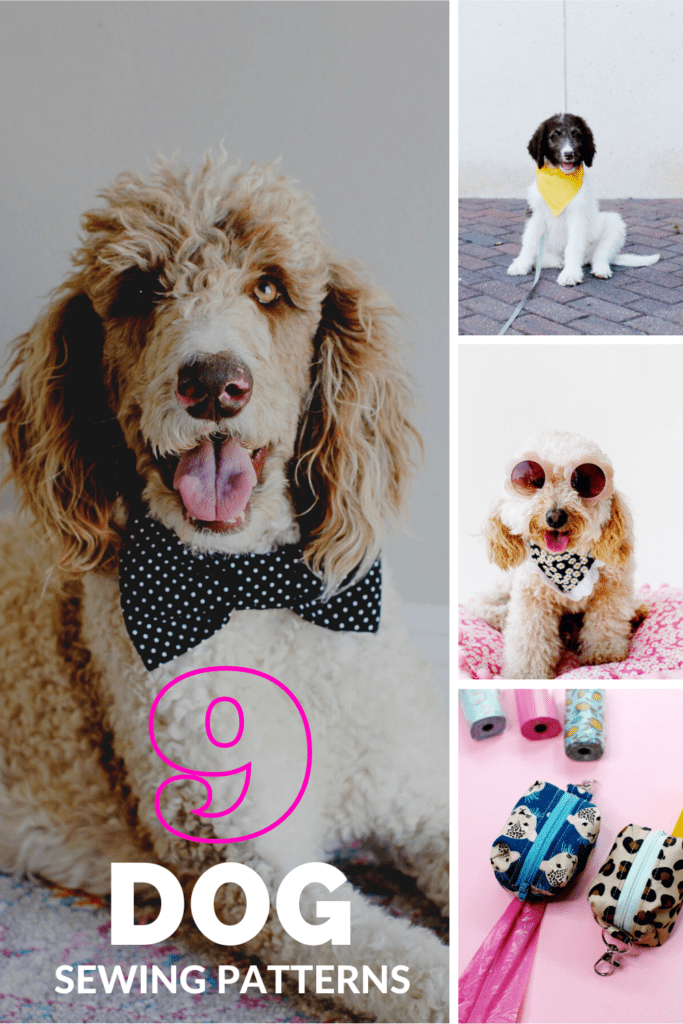 Join the Facebook Community to share your projects!