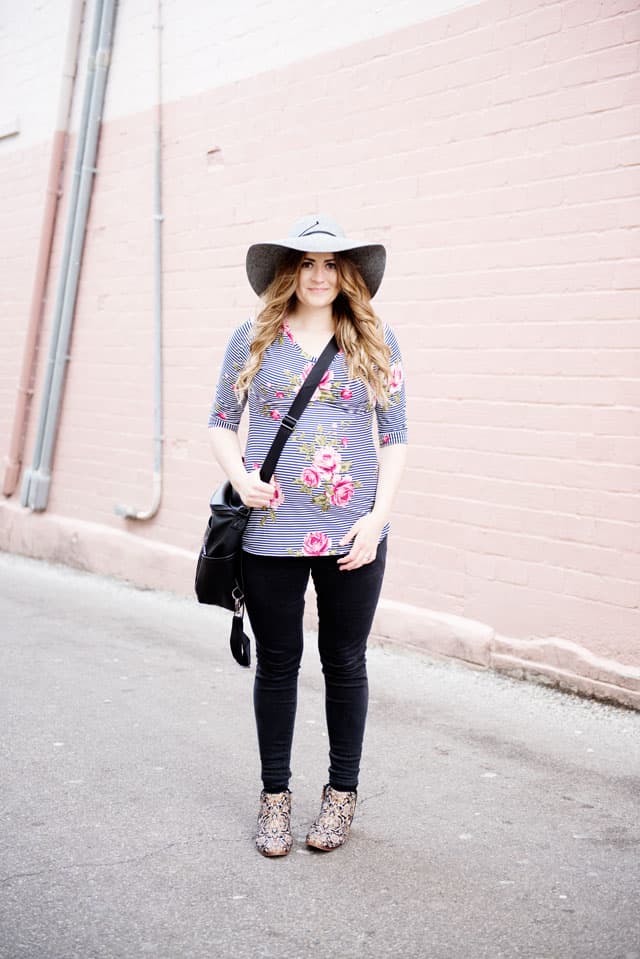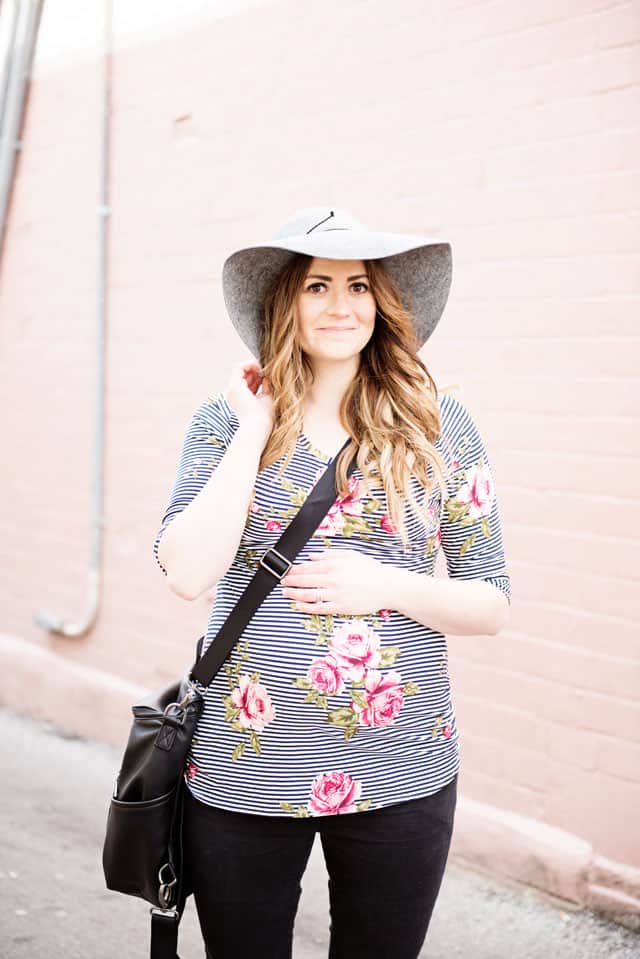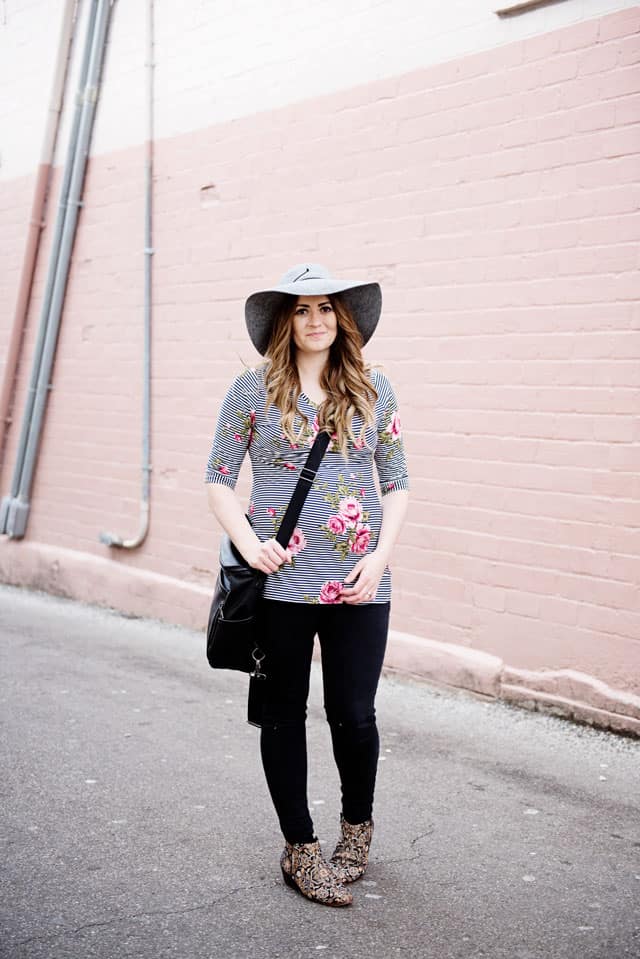 Monday Maternity Makes #2 with another DIY Maternity t shirt!  This one is a shorter sleeve, good for spring and I think it will carry me through summer as well. I've been wearing this t shirt a lot because it's so cute! The fabric is navy and white striped with big rose bouquets on it.
I didn't get a good photo of the side ruching, but I think that just adds a little extra to the feminine feel. This is another Blair Maternity Top, you can see the one I shared last week HERE and a bunch more in this post!
Sometimes I love breaking out of the sweats to wear a simple maternity jeans and tee combo. It's a nice way to feel put together without trying very hard! Haha! This outfit is actually the exact same as last week's maternity make! I'll switch it up to something fancier next week, but I think it's important to have a lot of EASY outfits available at all times.
Here's a link to this fabric from Raspberry Creek Fabrics. It's a really nice soft spandex blend knit. I love this fabric and I'm so glad I made myself something with it! I have a bit extra that I'm making into a romper for my current baby right now and I'm pretty excited about it.
This particular knit is stable enough that I would recommend it for a first knit sewing project if you're new to knits. I wrote a post about sewing with knits here and how to get started. Knits are kinda essential to pregnancy sewing so it's a good time to start or to keep going if you already sew with knits!
Fabric: c/o Raspberry Creek Fabrics
Pattern: Blair Maternity Tee
Shoes: Sam Edelman
Bag: La Mere c/o Azaria Brand
Maternity Jeans: Asos