I finally figured out how to store sewing patterns! Storing store-bought and print-at-home sewing patterns can be a headache because there are so many pieces and folding them up is harder than it looks!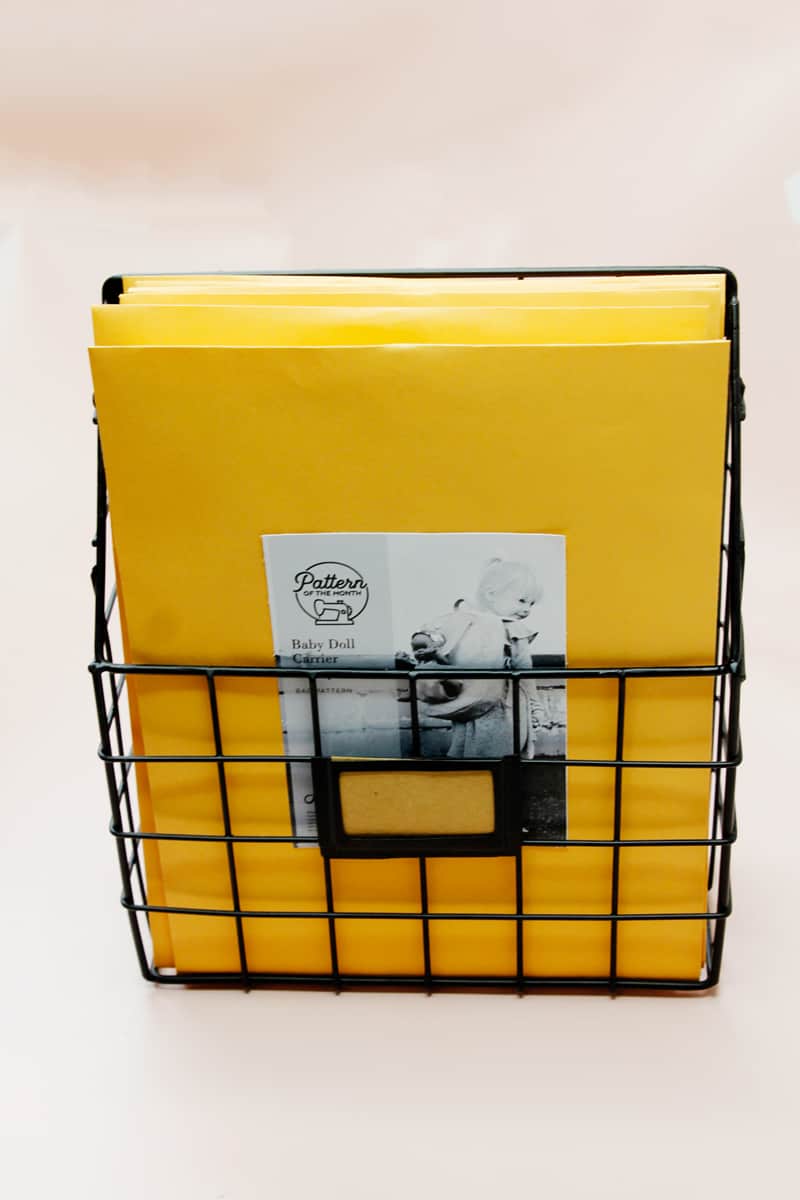 I started using this envelope system where I put the printed pattern pieces in a big envelope and label the outside. This is great for store-bought patterns because I can never get them back in those little envelopes.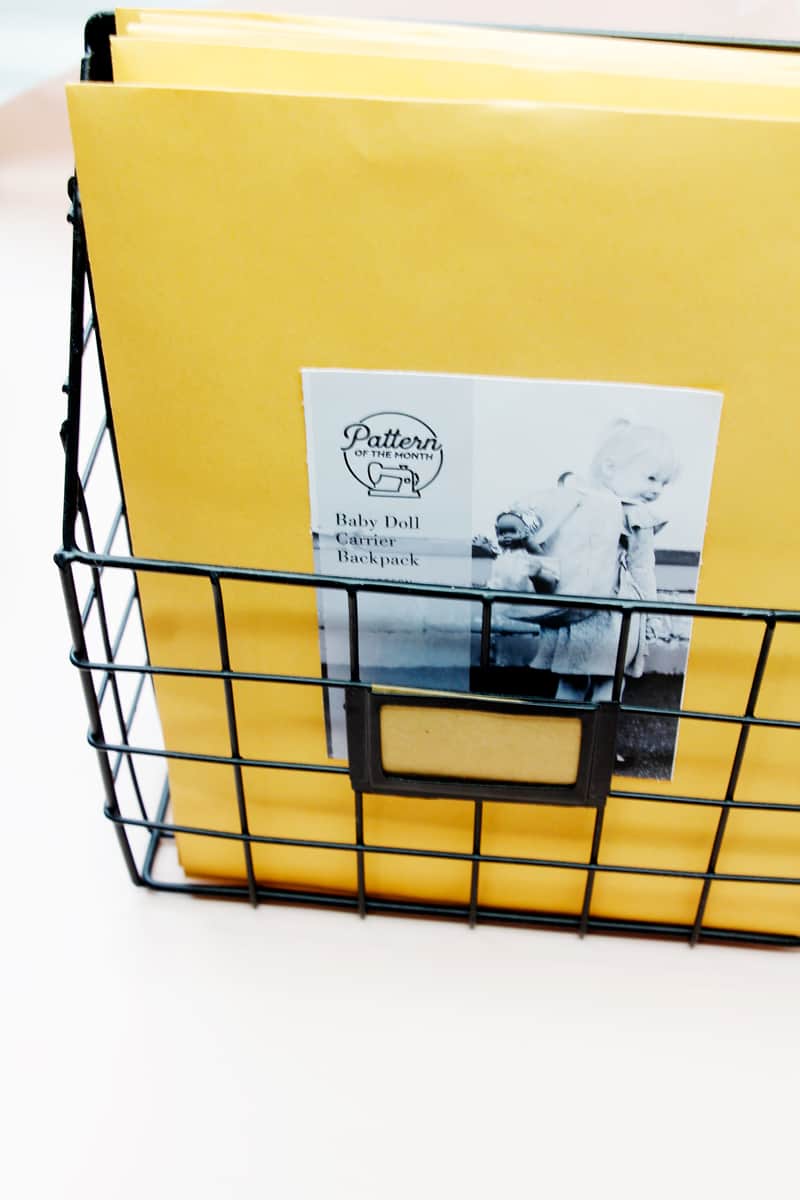 For women's patterns I usually use the same size, so using the same pattern again is easy.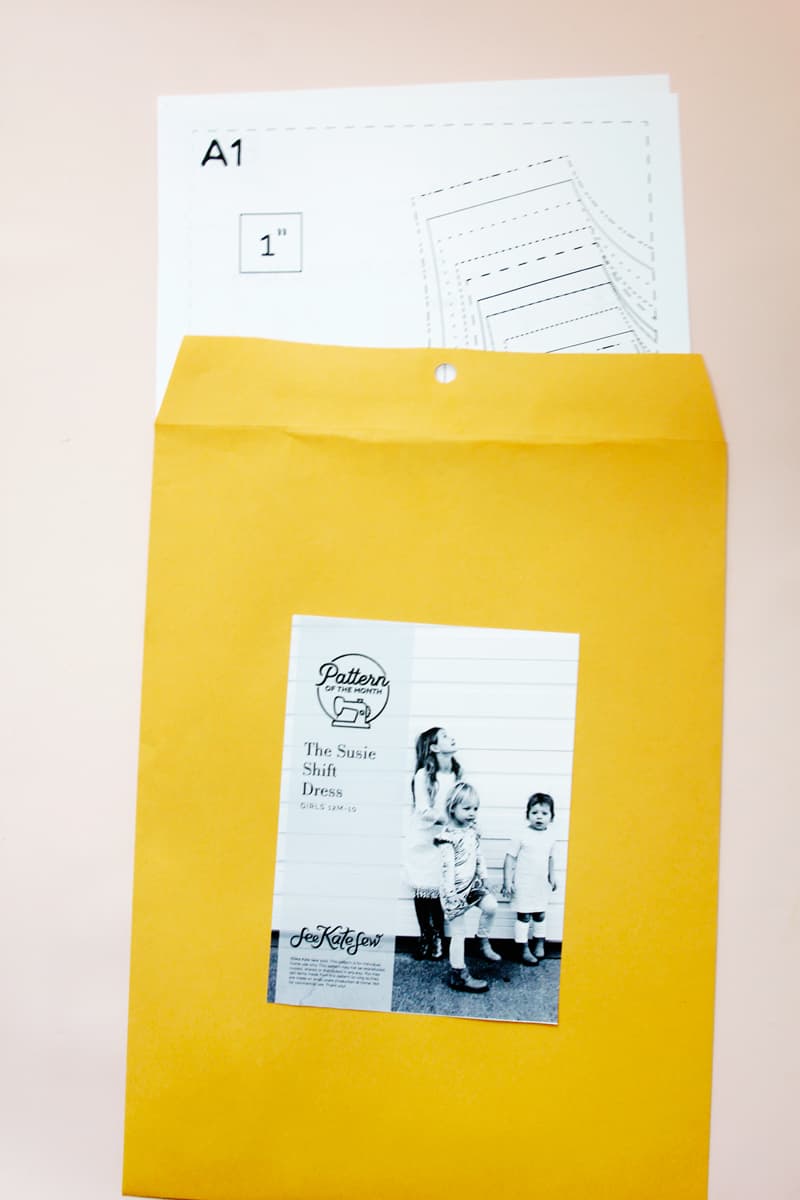 For kids, I use multiple sizes depending on who I am sewing for. The envelope gives you a ton of space to write what sizes are inside and any other notes. So it's nice to know if I have the Susie Shift in size 5 printed out or not, and this system makes it easy to flip through and see what I have printed out.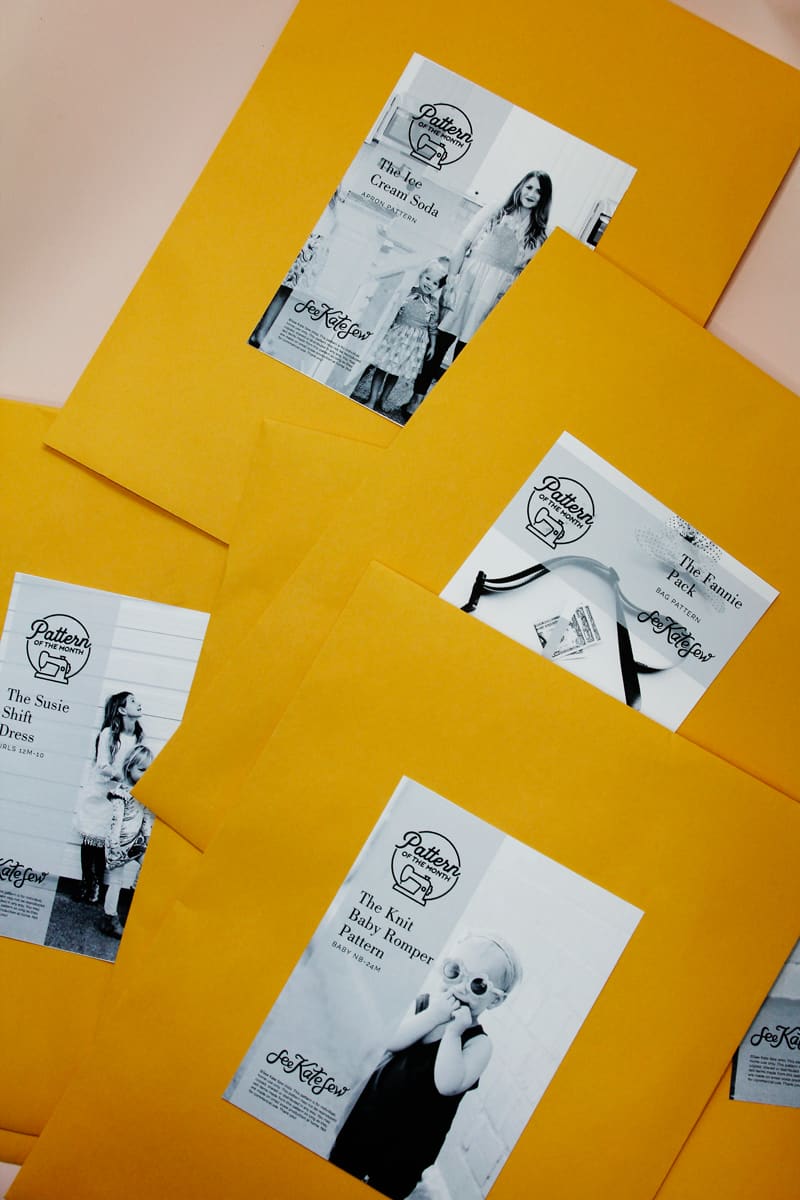 Sewing Pattern Storage Materials
Sewing Pattern Envelope Instructions
Print out the first page of the pattern file at 60% so you have a photo for the front of the envelope. I chose to print in black and white for a more uniform look (and to save ink!). If you are repackaging store-bought envelopes, cut the front of the pattern envelope off and use that.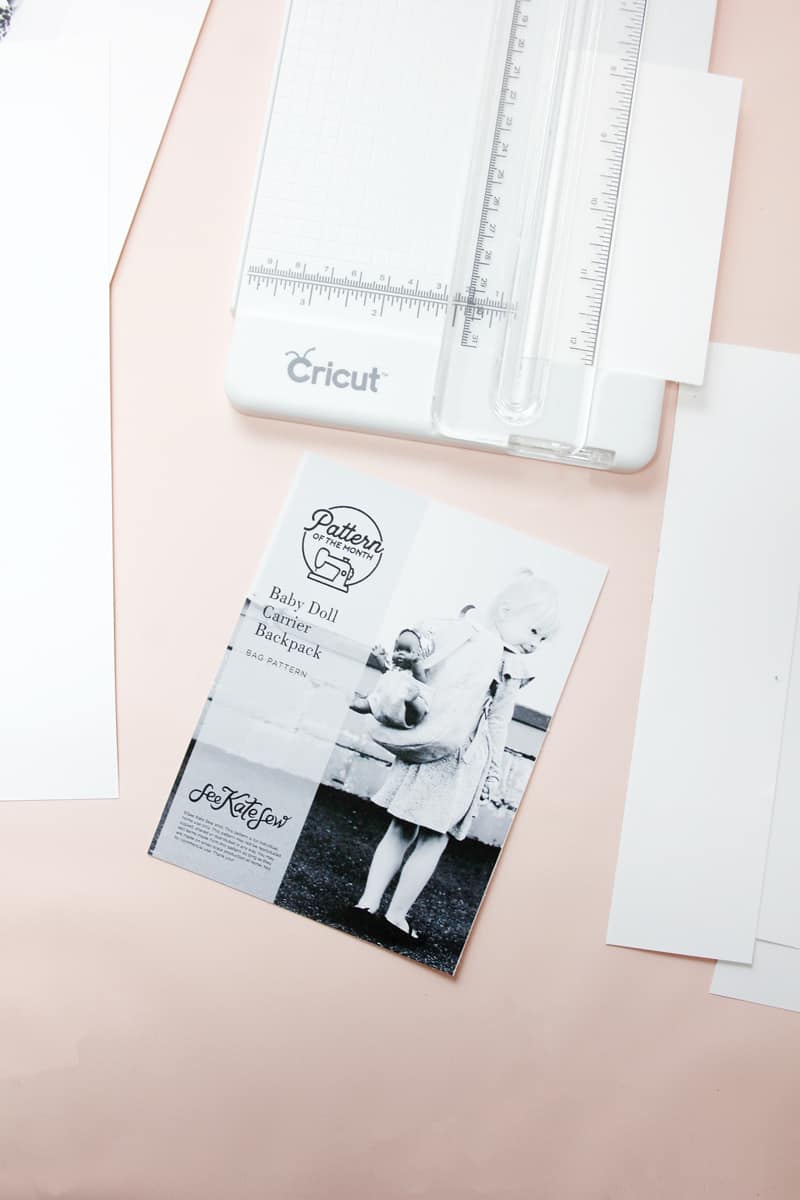 Trim up the edges of the image using a paper trimmer.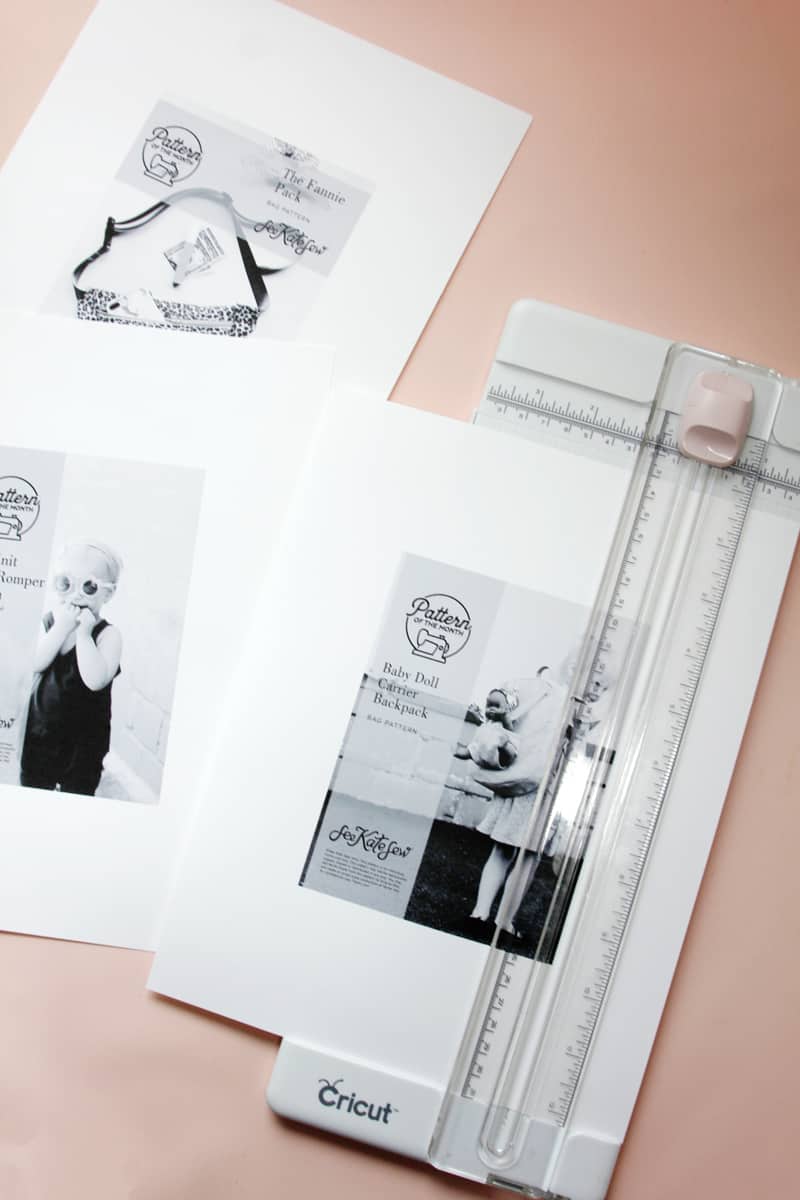 Then glue or tape to the front of the envelope.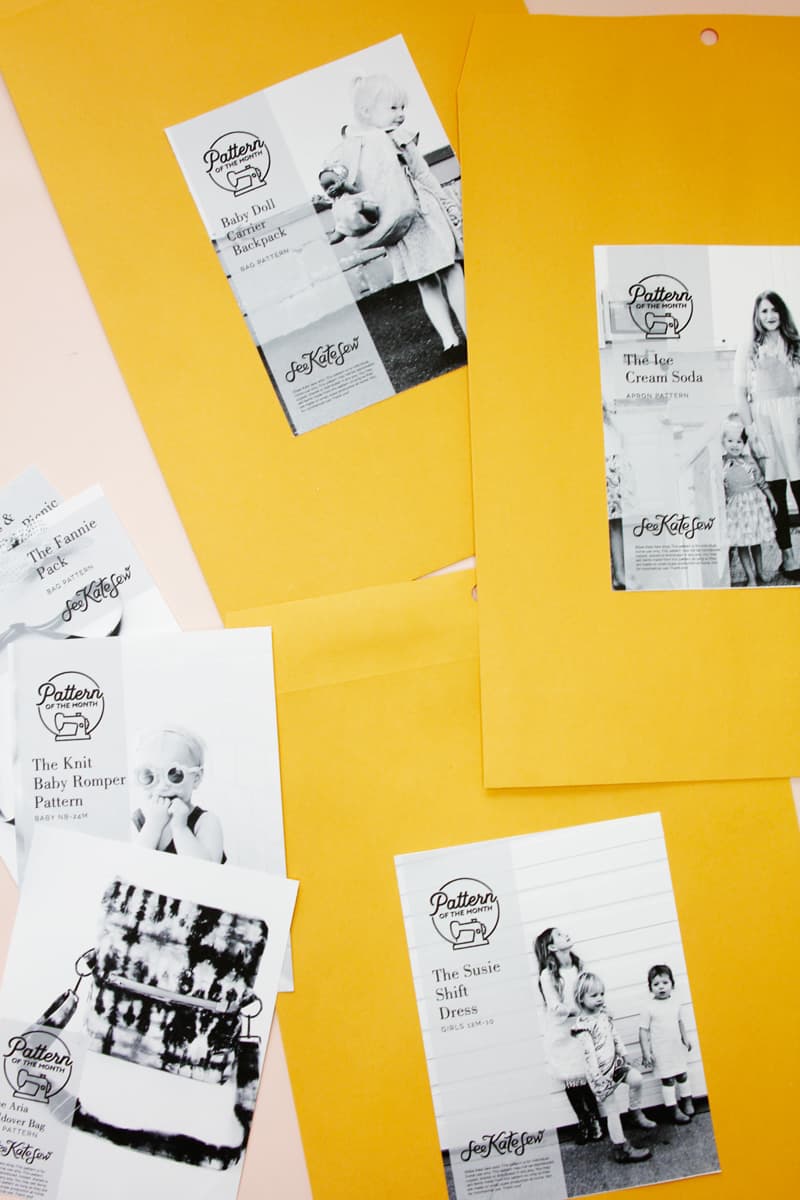 Use a magazine holder, a basket or file to keep them neat!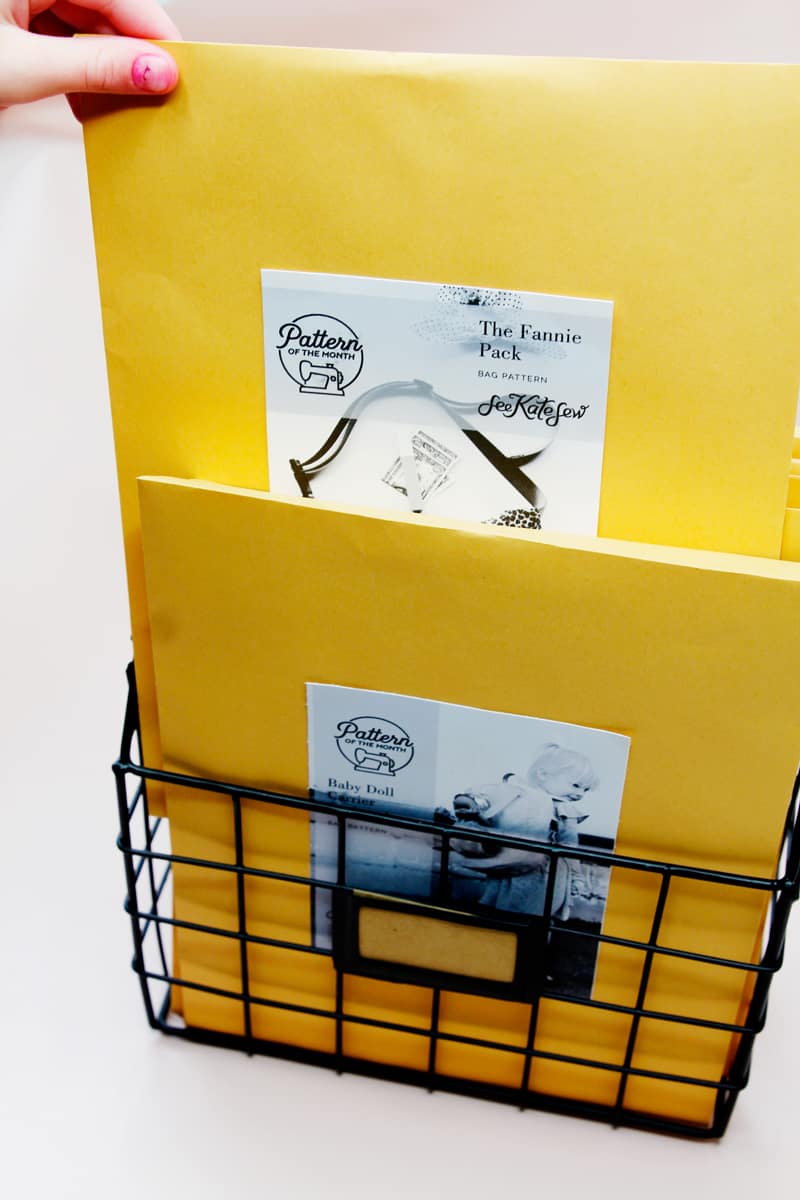 More Sewing Room Organization Ideas: