New year organization is one of my favorite times! I love cleaning up and starting fresh. Here are over 30 sewing room ideas to help you organize your crafts this year.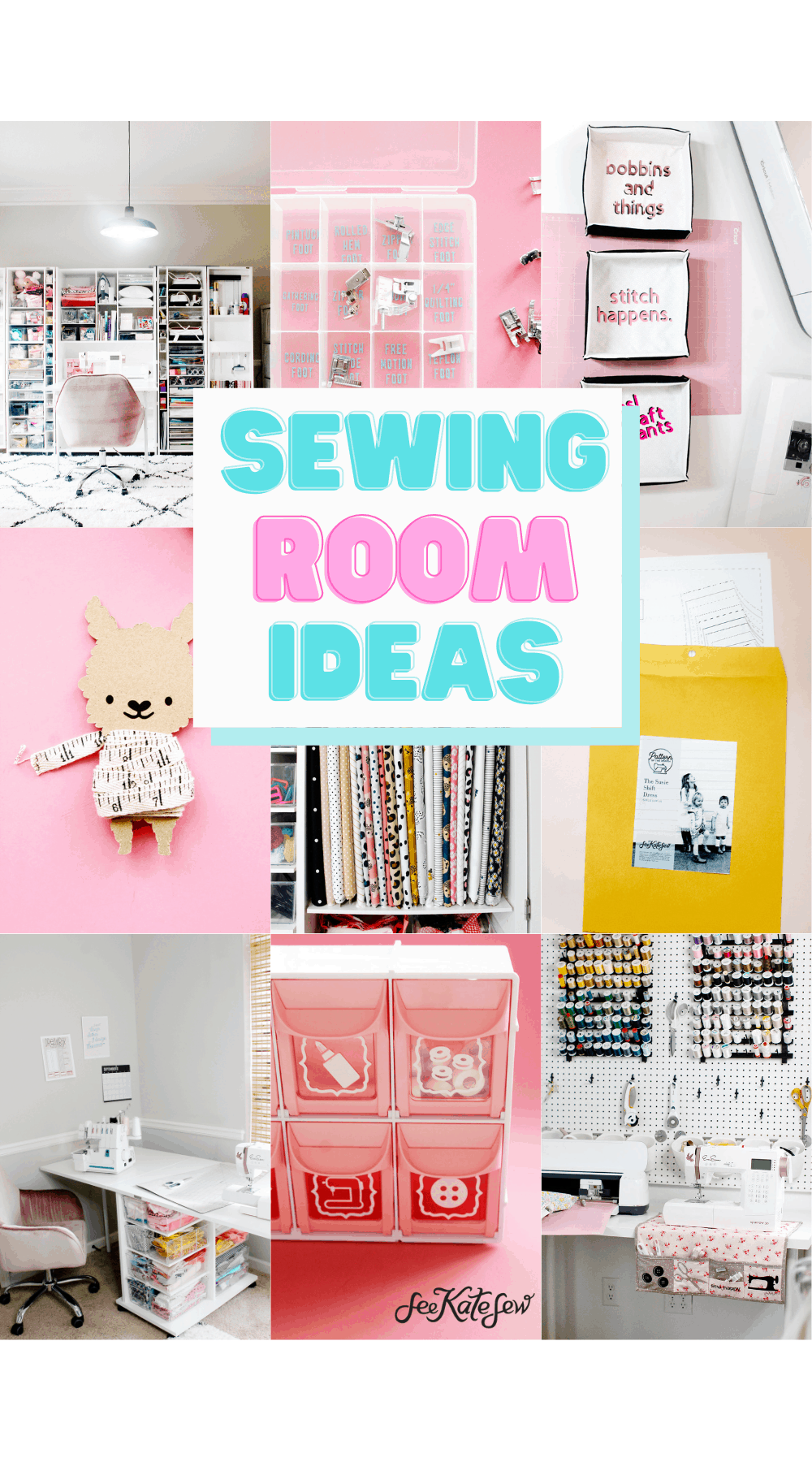 These ideas range from full overhauls to little notion storage ideas to cute storage accessories that will make you smile. Having an organized sewing space is essential for a productive craft experience!
Sewing Room Organization Ideas
Download the free pattern for this sewing machine mat. The pockets will keep all your sewing essentials handy and your sewing machine will have a soft spot to hang! Add sewing machine feet, thread scissors, a measuring tape and your seam ripper in the pockets.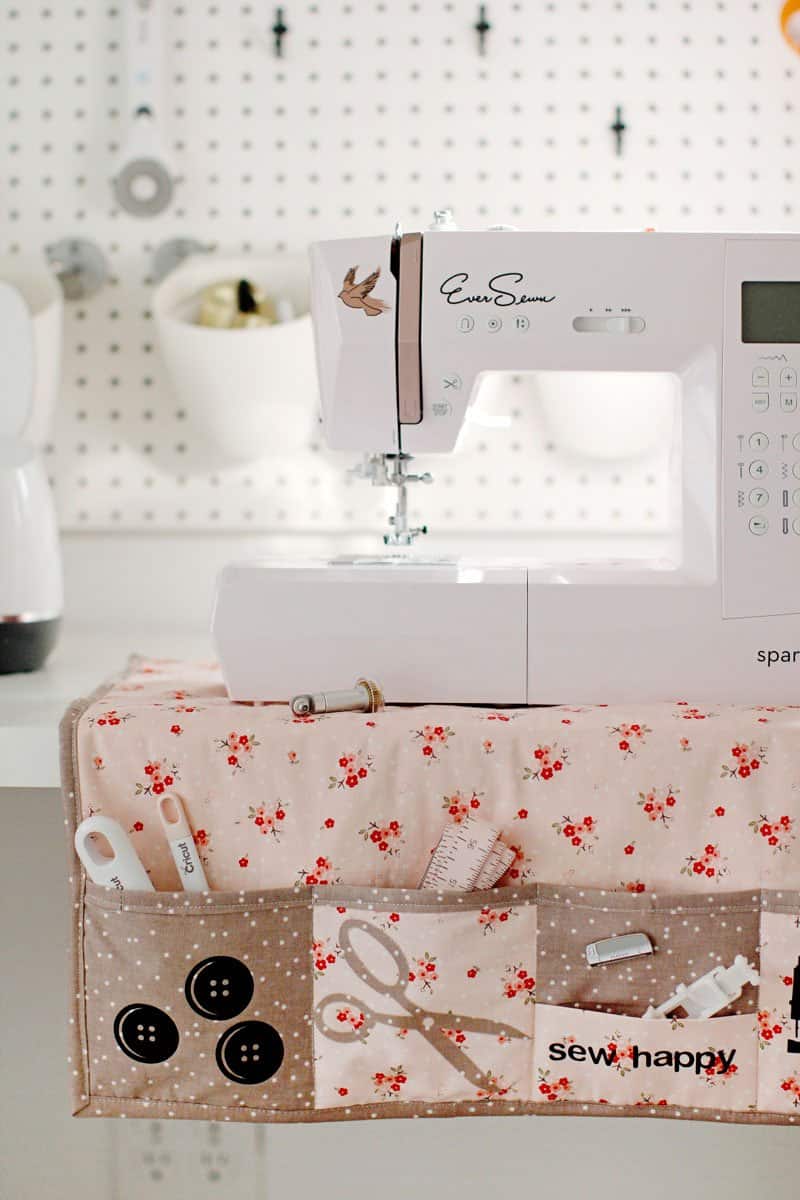 I have a few different fabric storage methods for different types and cuts of fabric. These use a combination of mini bolt storage and plastic bins.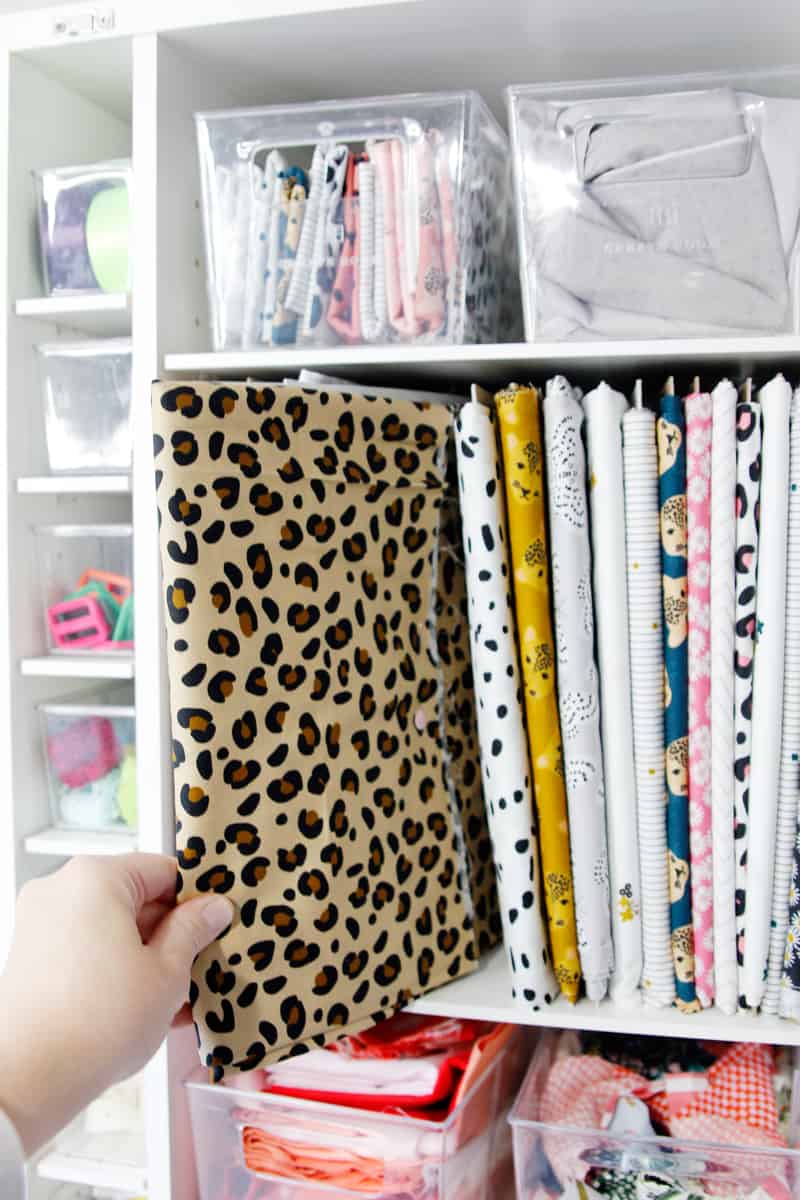 Use a wooden paper organizer for paper patterns that you use frequently and acrylic rulers!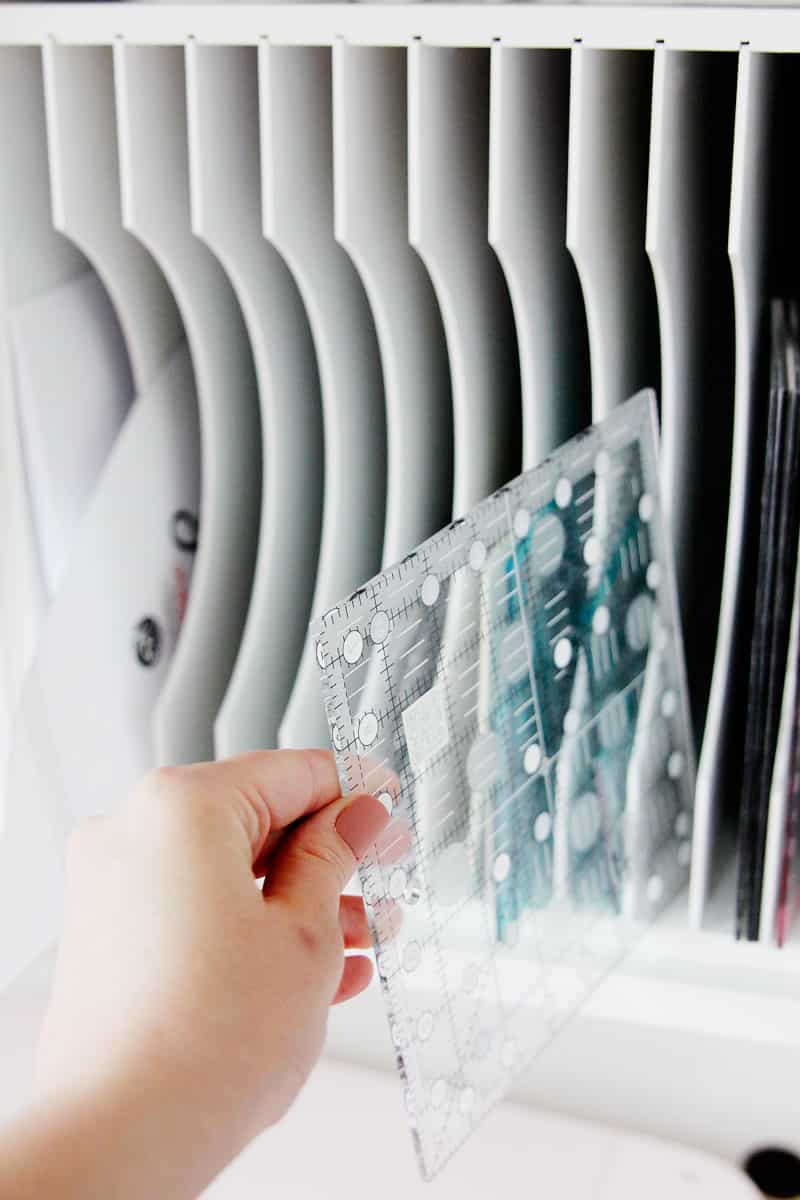 If you have a lot of patterns to keep organized, using large envelopes is an easy way to keep them neat. This helps me from printing the same pattern over and over by keeping all the pieces I need in one place. Print out the pattern cover at 50 or 60% and tape or glue it to the front. You can print in black and white to save ink. Stash these in a cute basket so you can file through them when needed.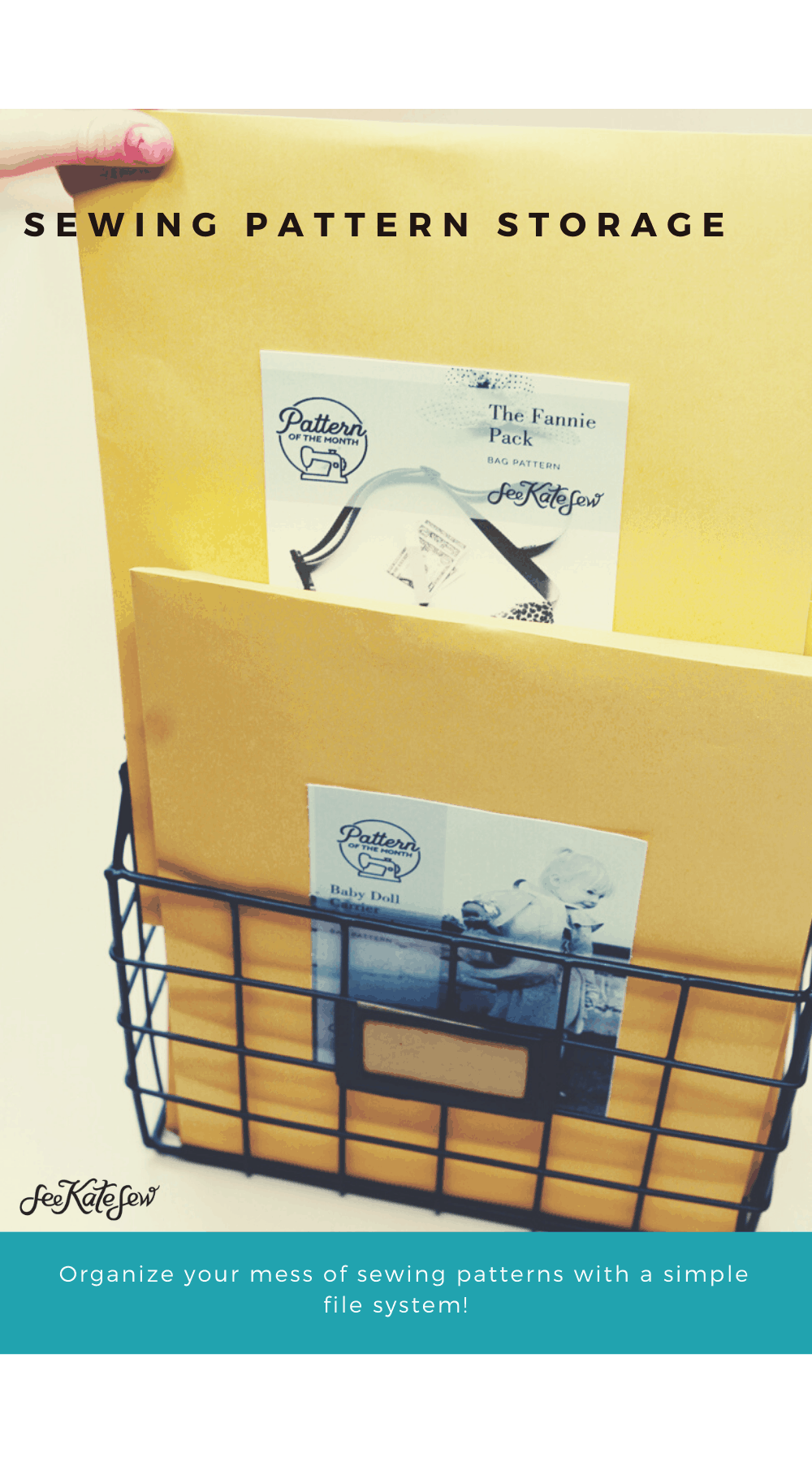 This is one of my most life-changing sewing organization hacks! These organizers are typically used for beads or embroidery floss, but look at how perfect they are for machine feet! Those little buggers end up all over my sewing room in various drawers and boxes. Now they are all together and labeled! Get these on Amazon or at a local craft store. They are $3.50 at Michaels!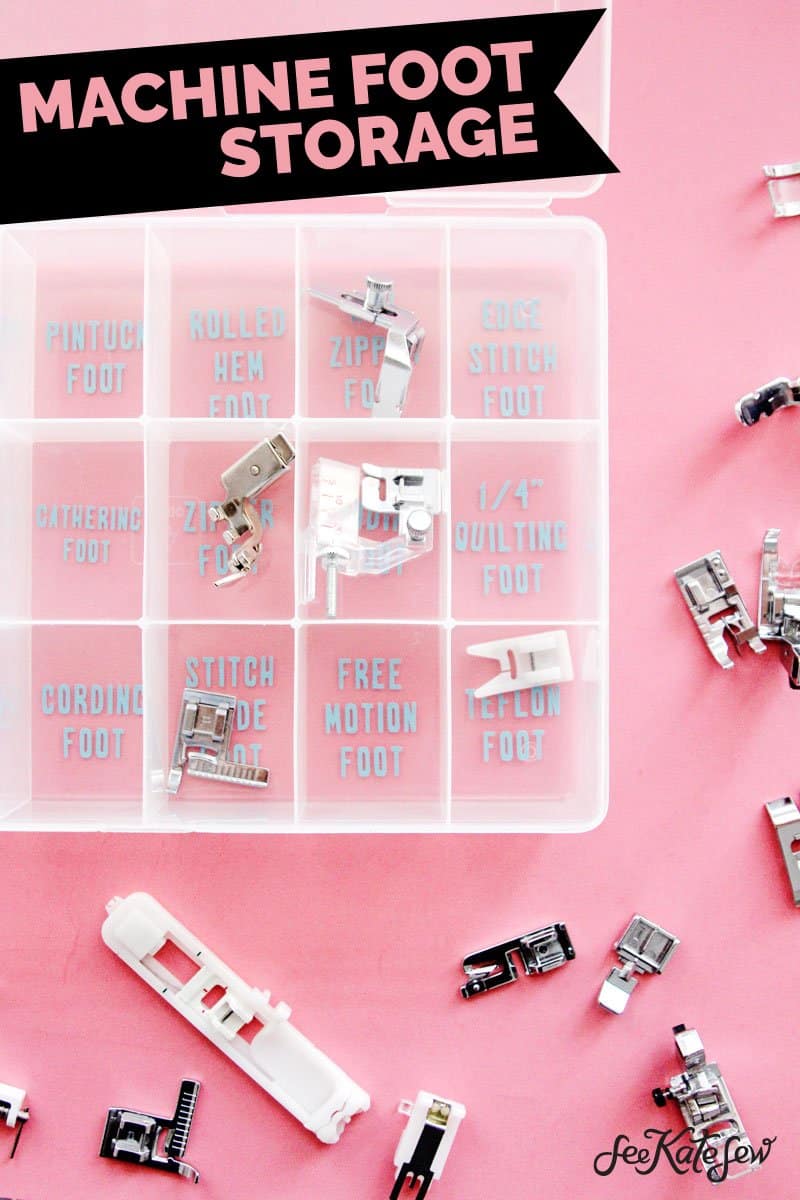 Notions Storage Ideas
Make cute and punny fabric boxes. These are great drawer dividers for little notions.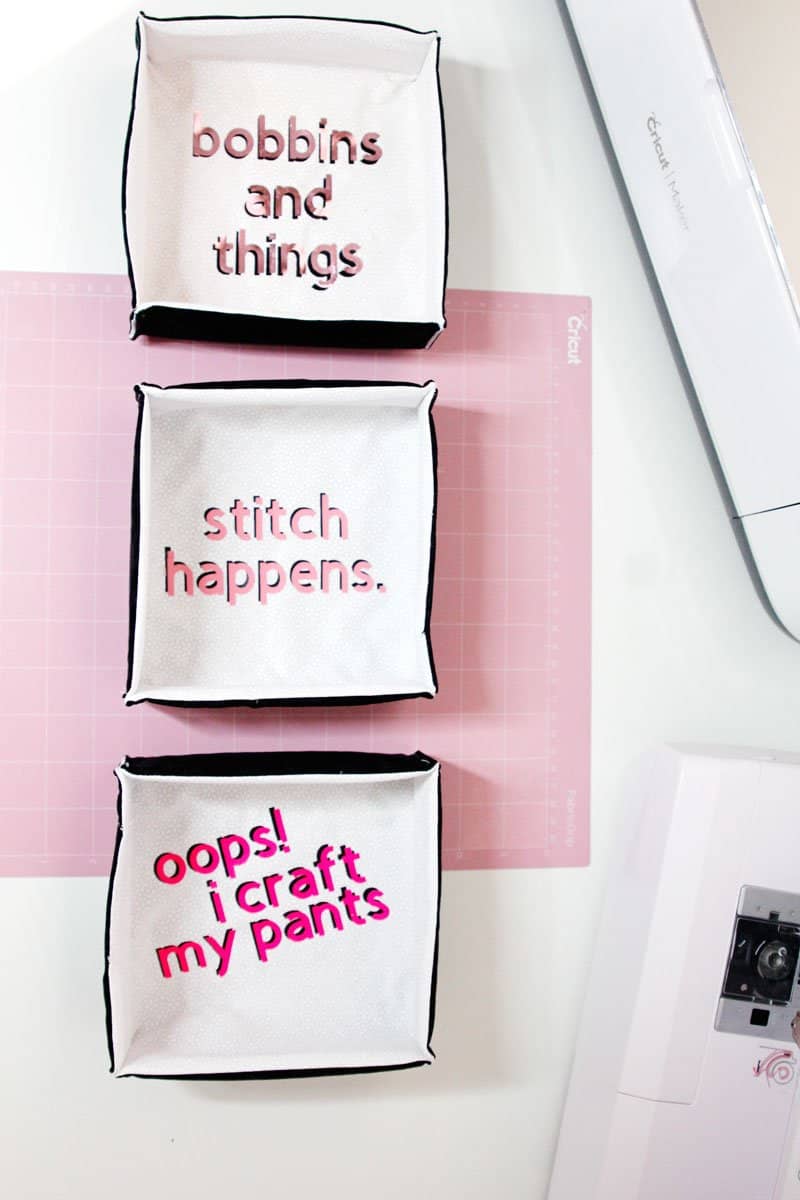 This post has a PDF version of the box pattern and more designs to include.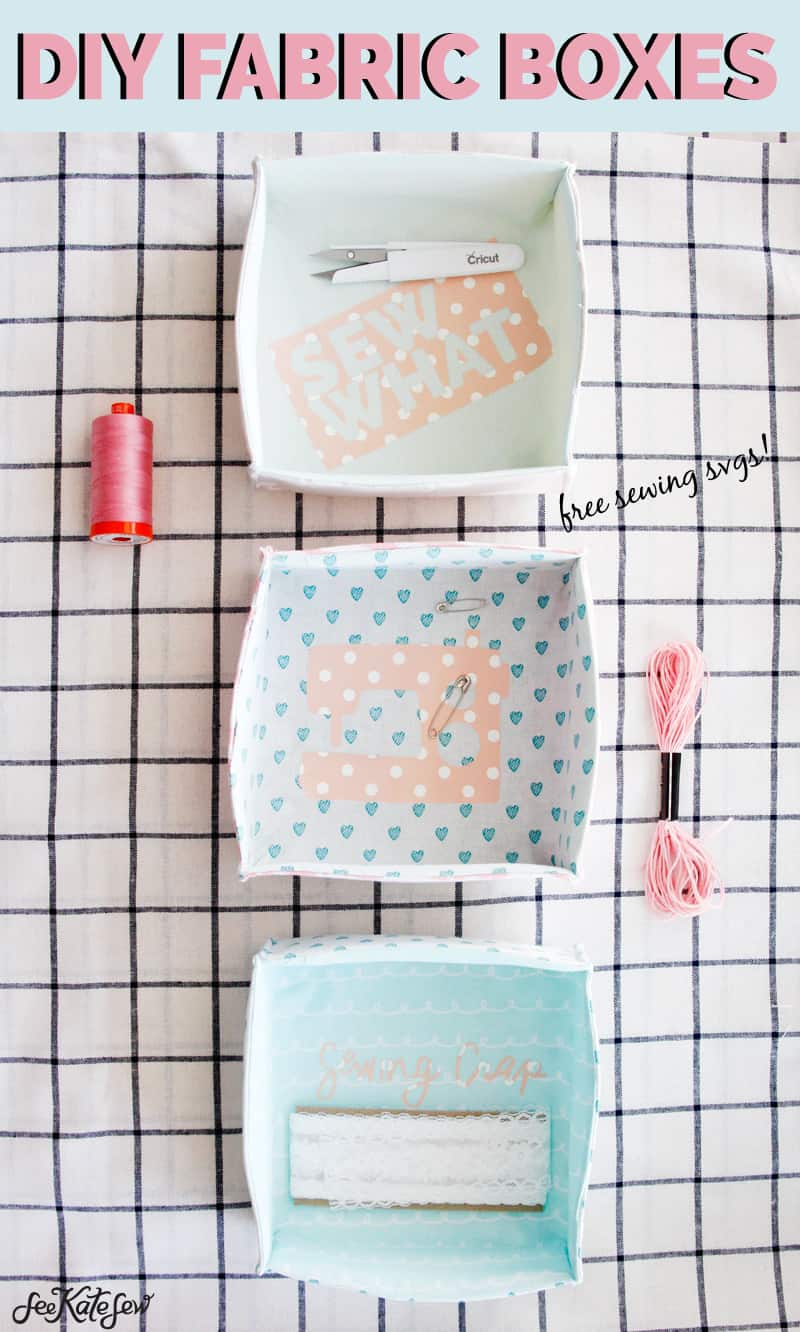 Print off these sewing room labels and stick your notions in clear jars!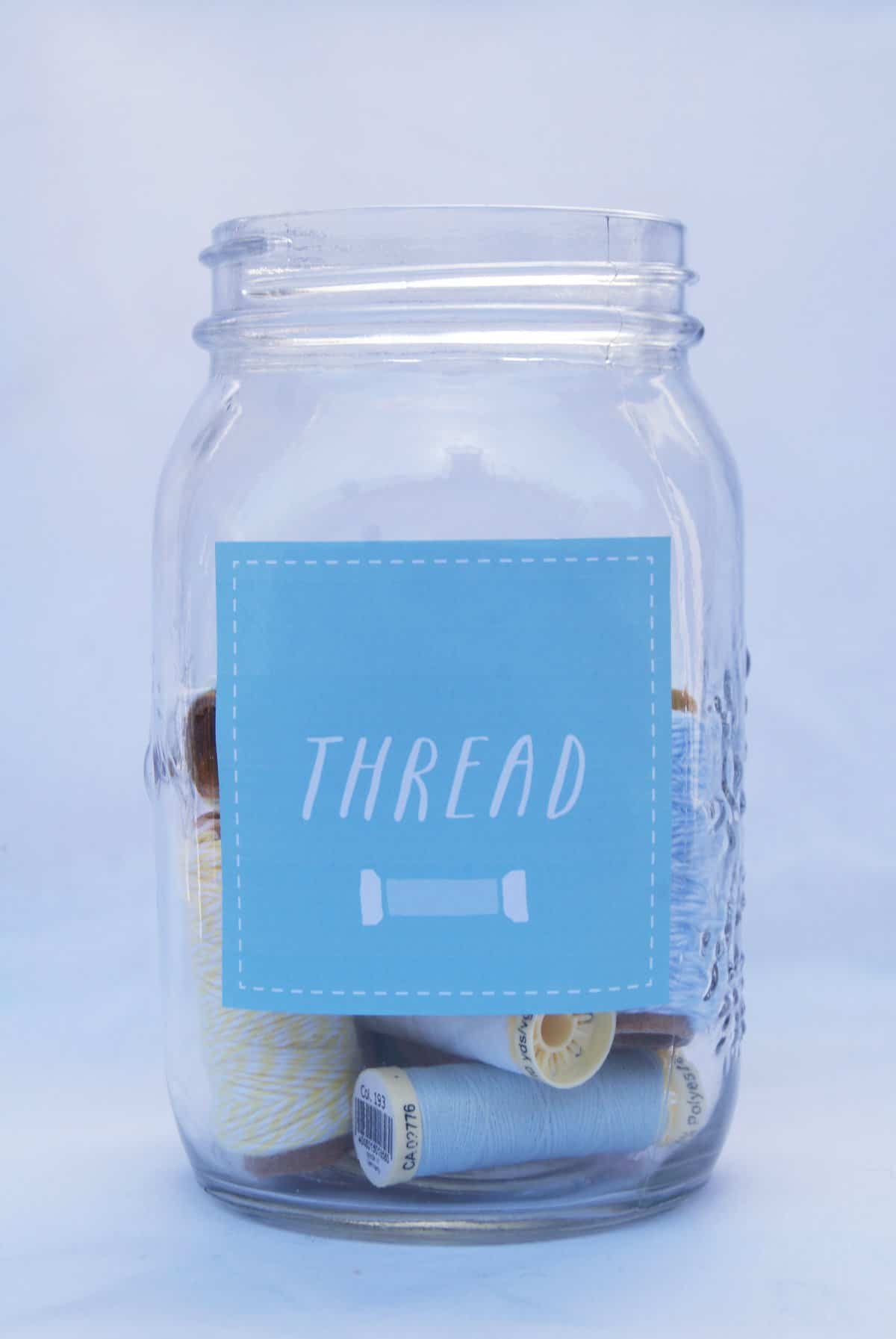 Use vinyl to label just about anything!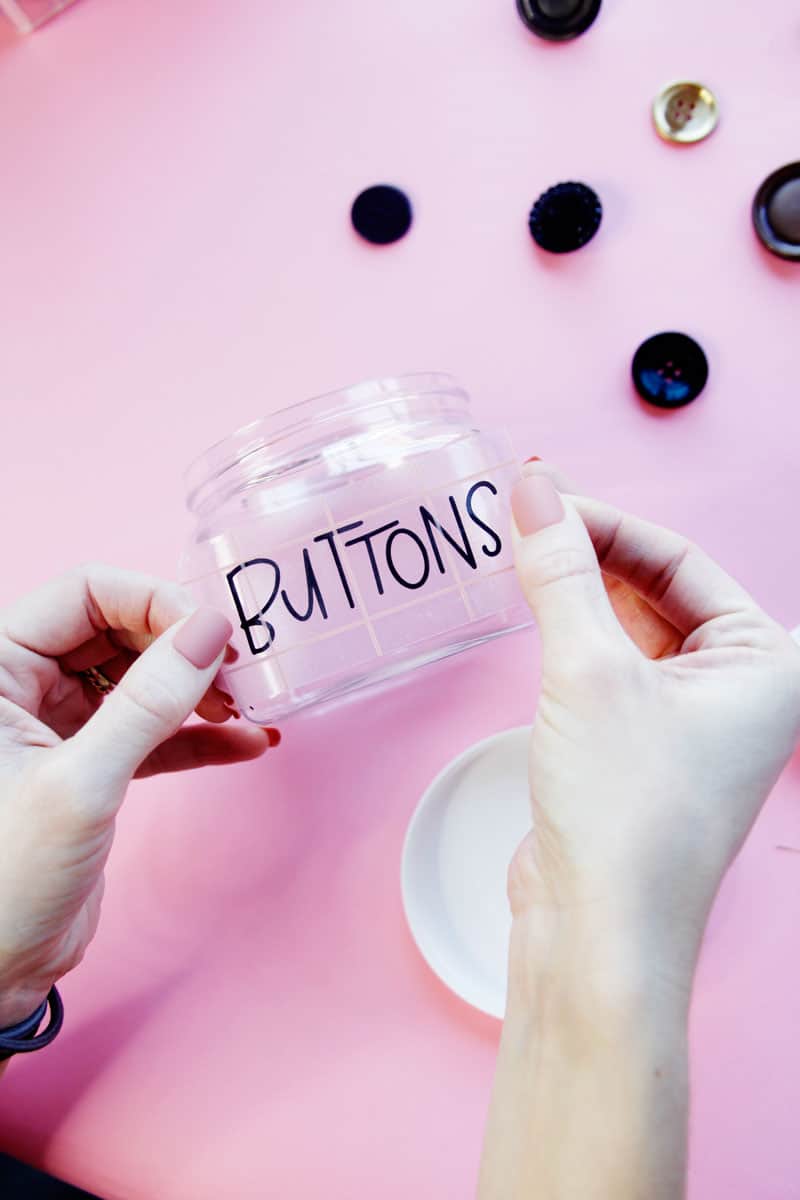 I keep this little craft drawer set right near my machine. It's full of prewound bobbins, buttons, needles and more! Here is a similar one on Amazon (with even more drawers!).

I like to keep ribbon and bias tape in their original packaging as long as possible, but they inevitably end up loose in a messy box. These little llama holders are easy to make with a Cricut machine and super cute. Bundle them up with your strings, ribbons, bias tape and even elastic!

Add some magic to your embroidery floss storage with unicorn holders.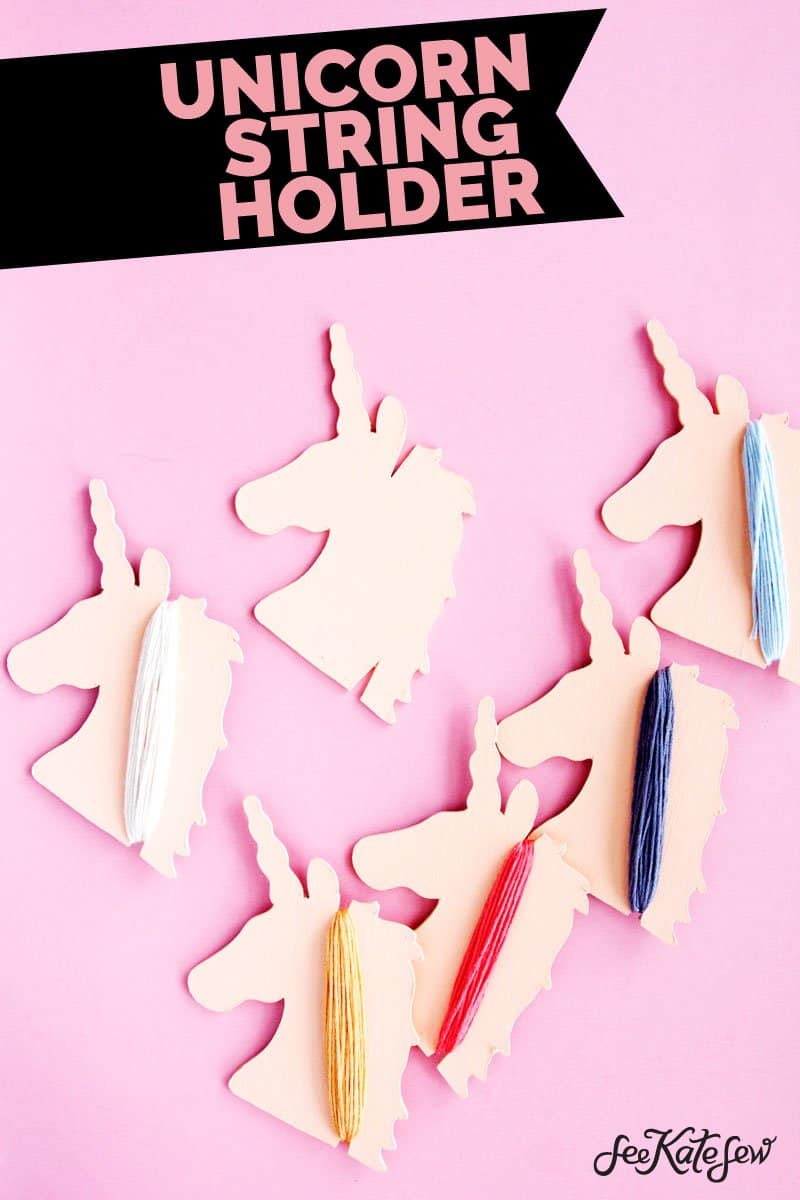 Use small plastic containers to store notions. Read more about clear tote storage here!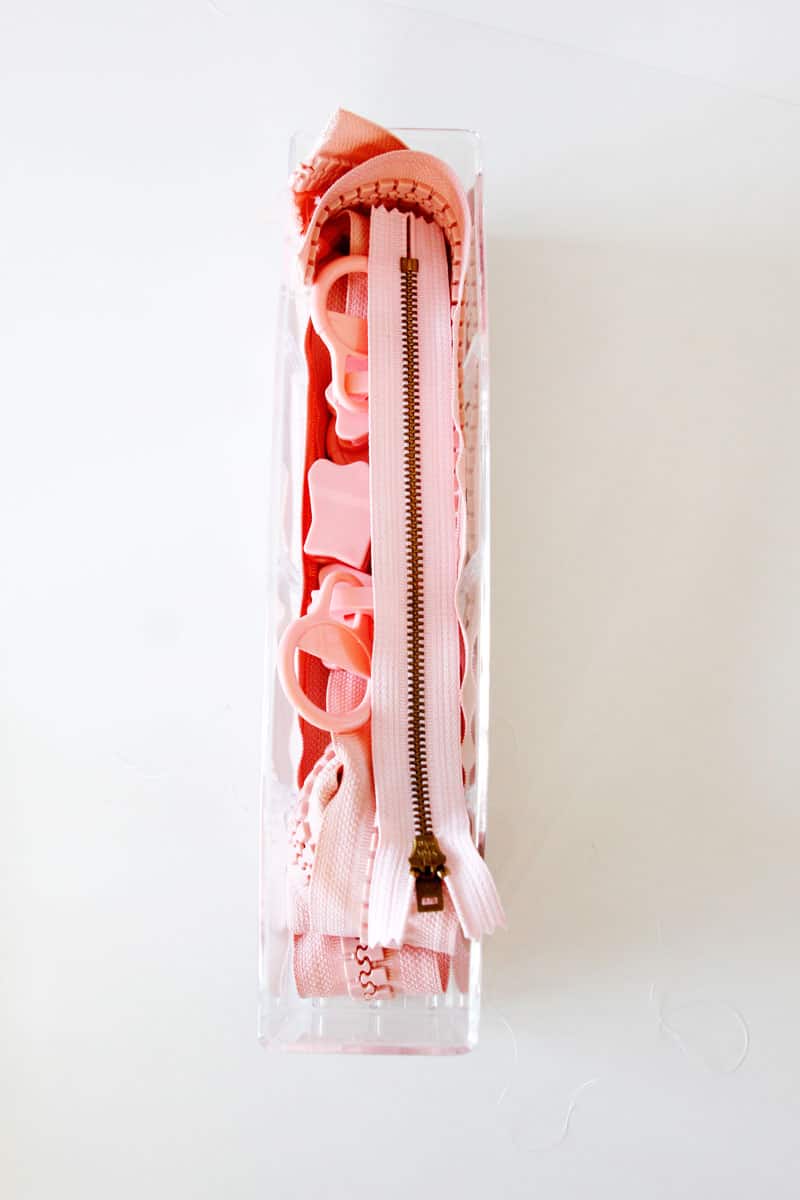 Pedicure toe separators are an unlikely sewing room find. But these are great for keeping bobbins wound! Wind up a few colors and keep them handy.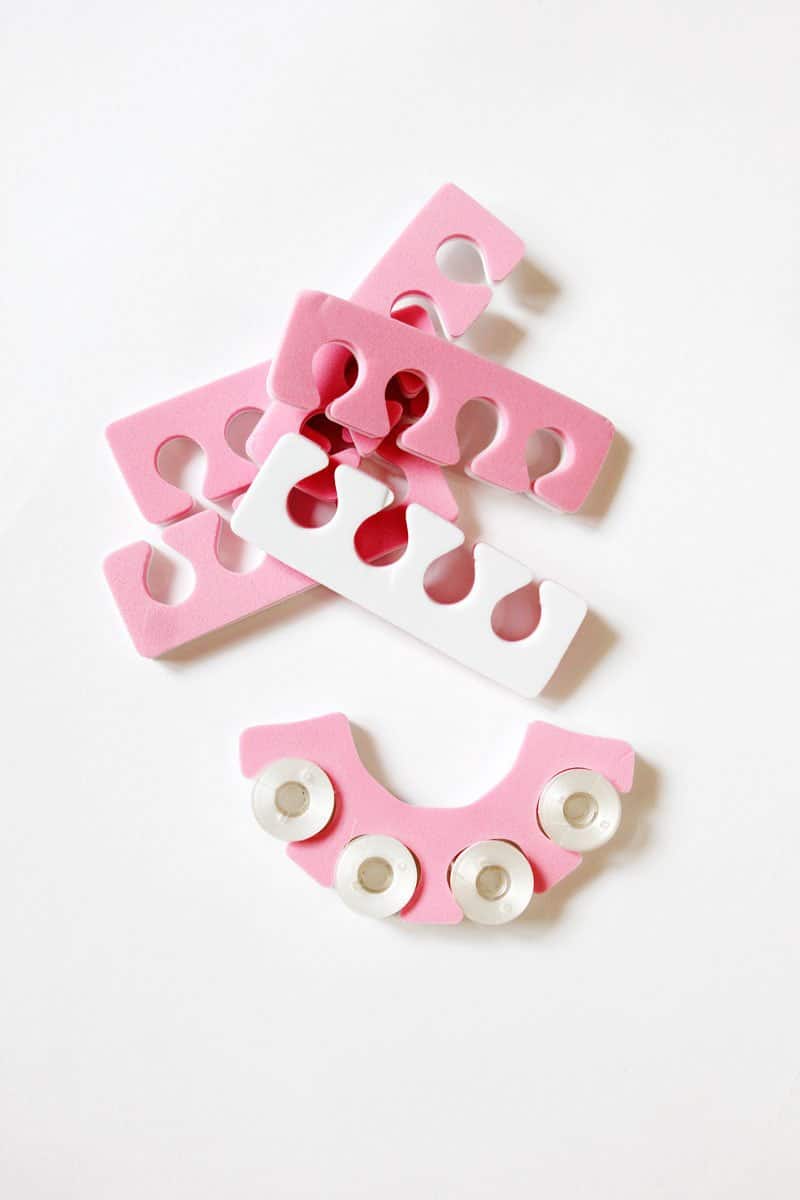 Organize KAM snaps in a bead organizer. These bead organizers are good fo so many things!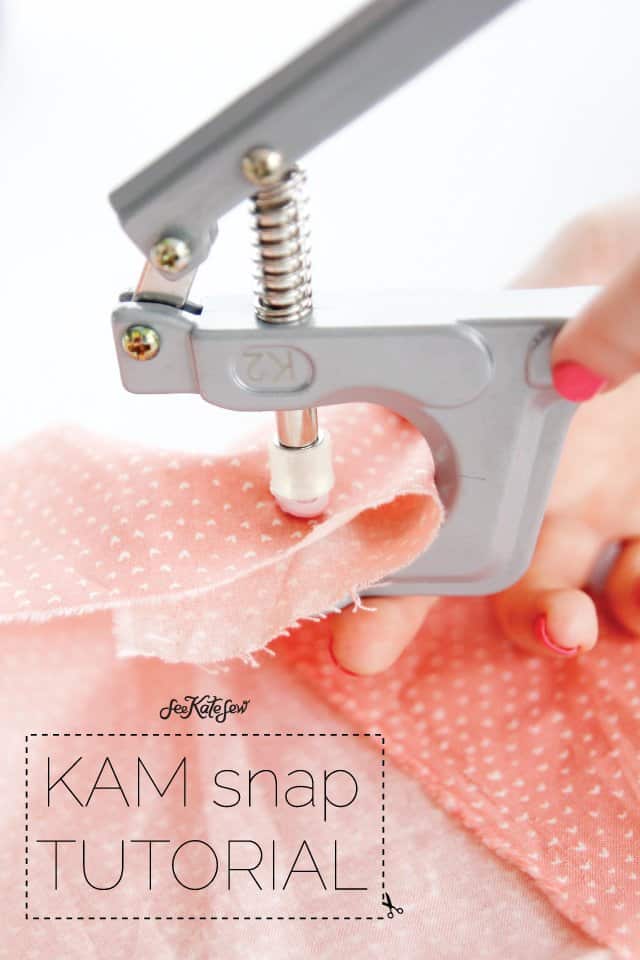 There are never enough good ways to store bobbins! Here are TWELVE ways to keep them organized.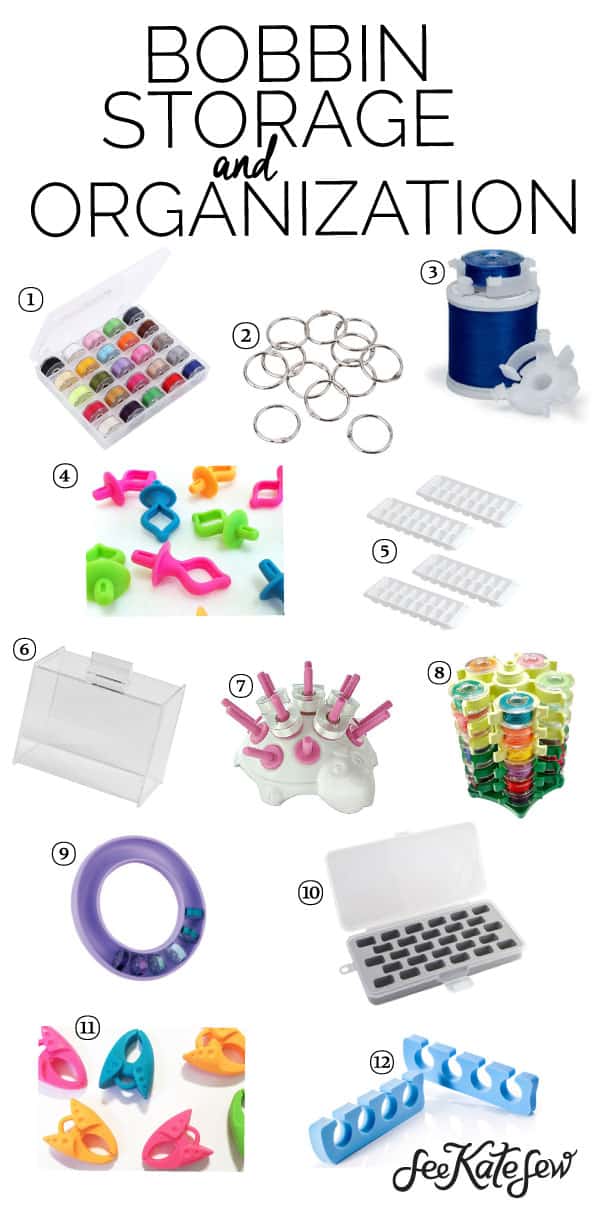 Sewing Room Furniture
The DreamBox is an all-in-one solution that gives you an instant place for everything in your craft room! Get it here use code SEEKATESEW for $100 off.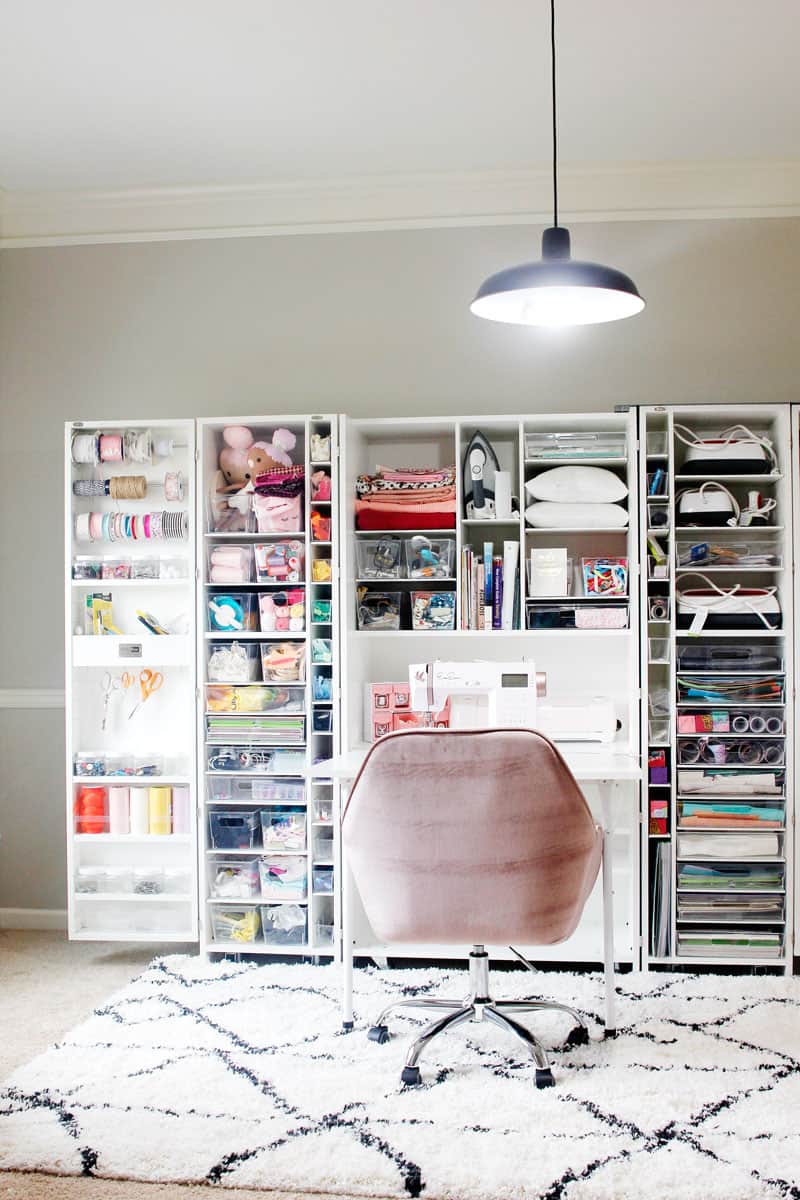 The finishing touch to any craft space is an office chair fit for a queen! Read my list to find the perfect chair for you!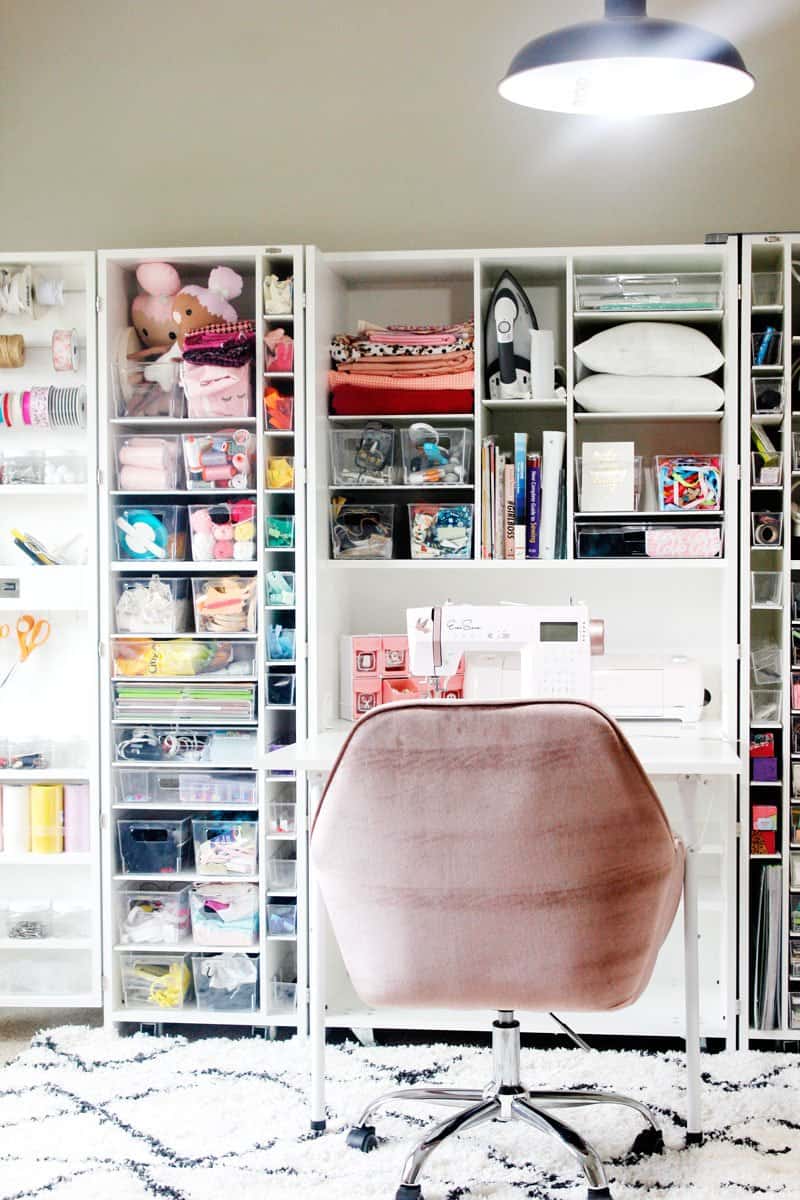 The Sew Station is an all-in-one sewing spot! This table folds out giving you 2 table spaces, a sewing machine lift, plus storage for thread, fabric and notions! Read 10 reasons you need a sew station here!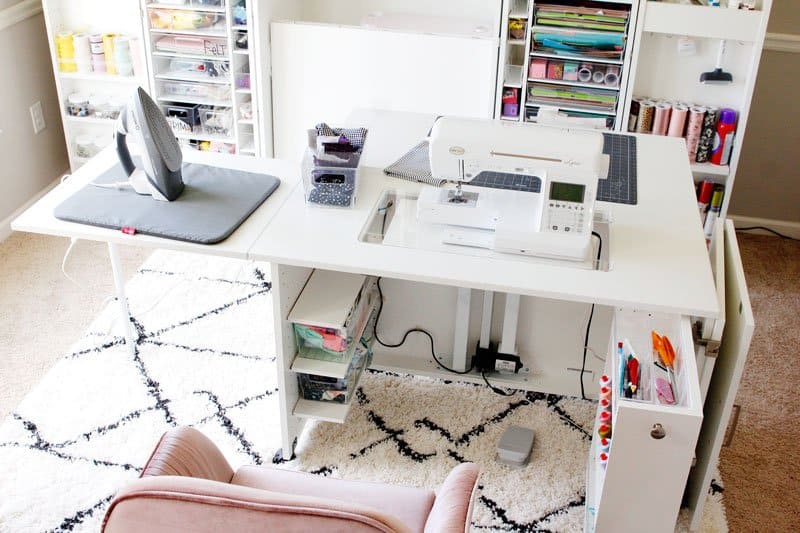 On a budget? Here are 10 IKEA products for your sewing room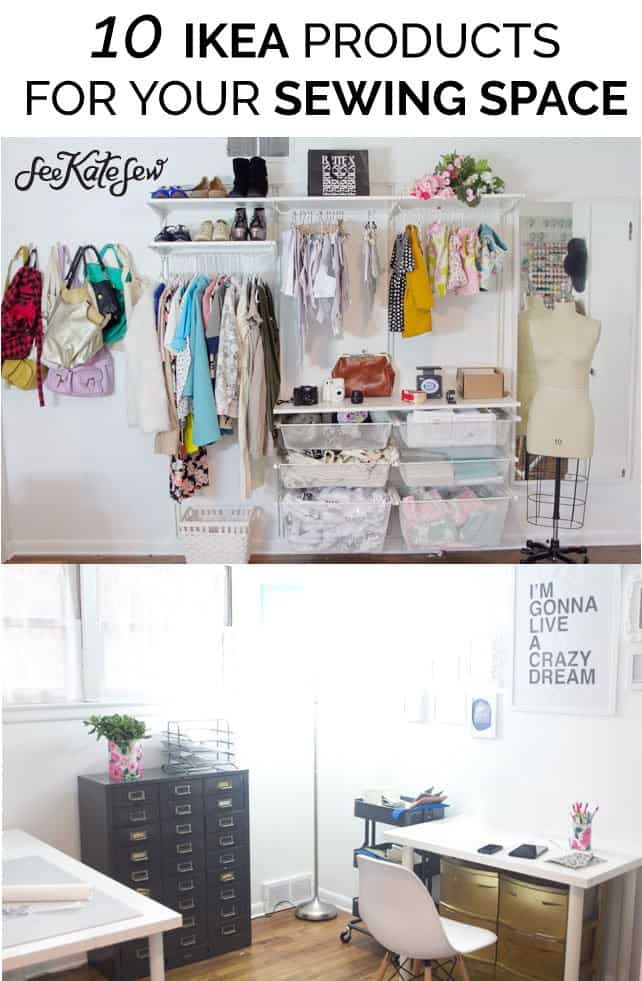 Amazon has lots of great finds! Here are 10!

Small Space Sewing? The DreamCart is a great foldable option with lots of fabric storage!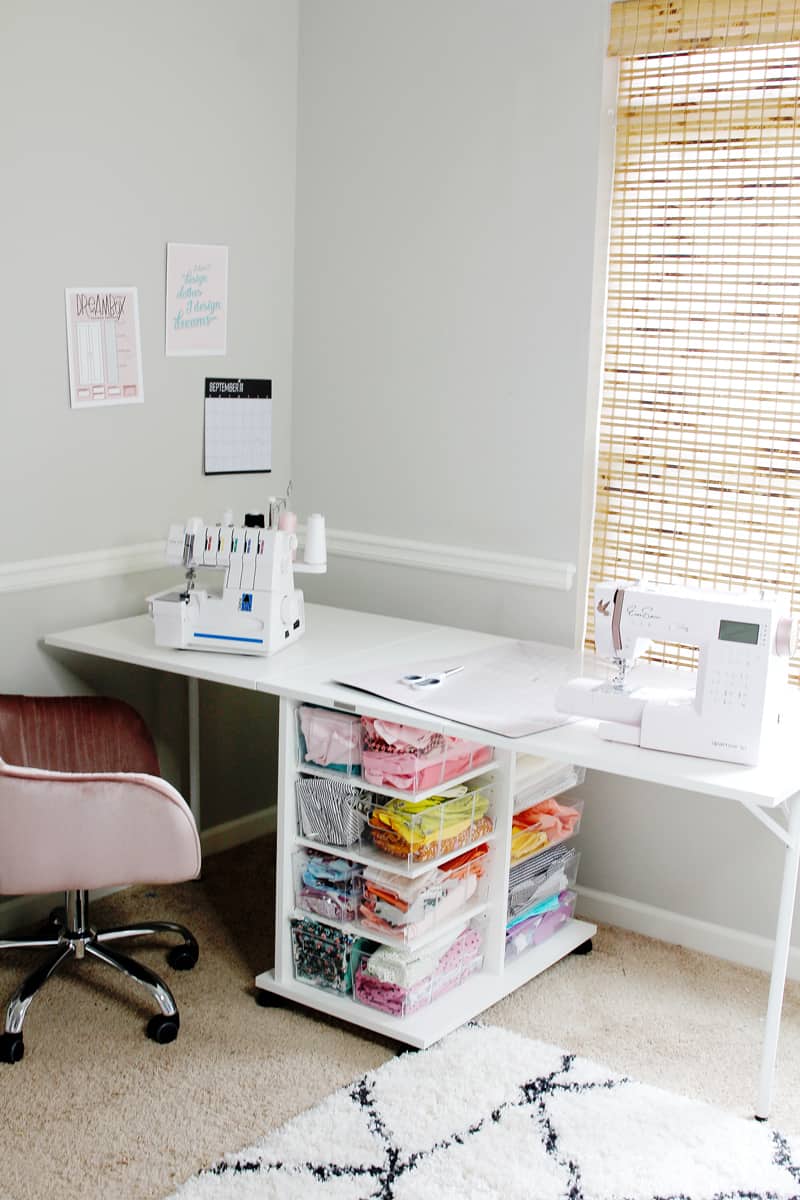 A nice big surface that fits a rotary cutting mat is an essential if you are cutting out a lot of fabric or doing any pattern work. This table shown below is a large desk from IKEA.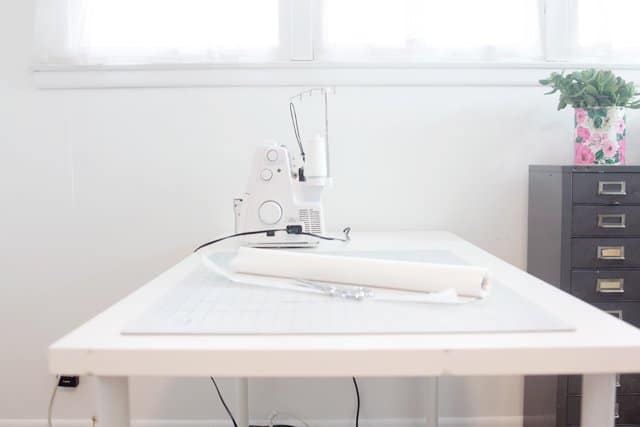 The back table of the Sew Station is a great surface, too!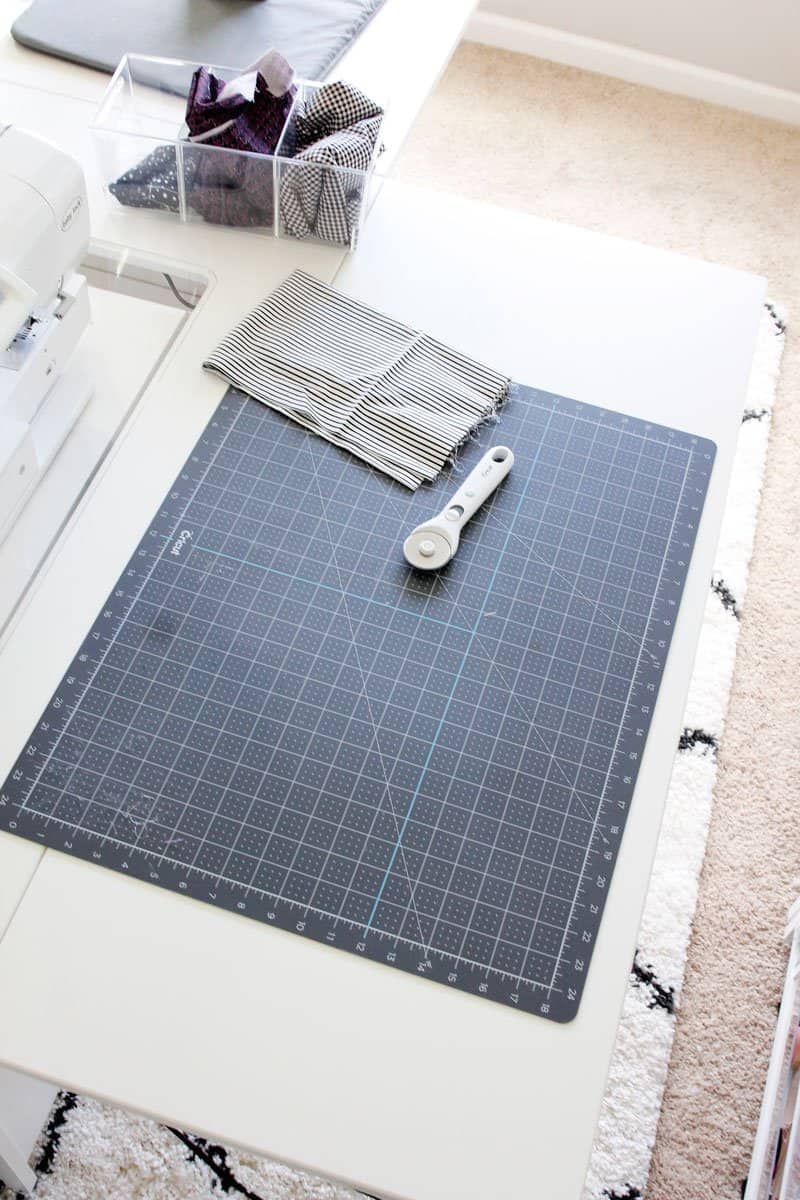 Printable Sewing Room Art
I love fashion quotes – head to this post to get a free printable Ralph Lauren print!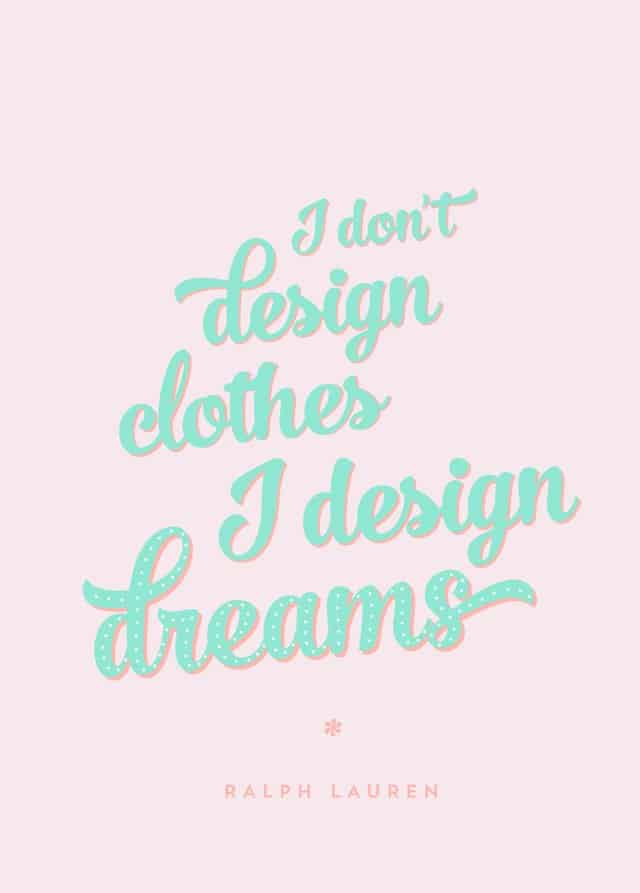 Add some zen to your space with printable coloring pages that turn into sewing room art!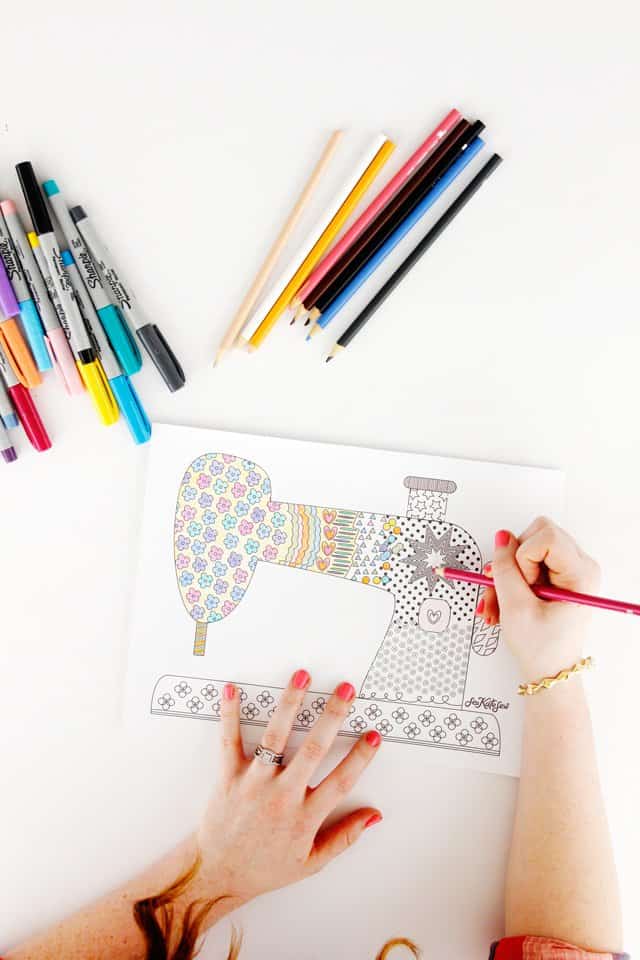 This paper works for wrapping little sewing gifts, but is also framable for sewing room decor!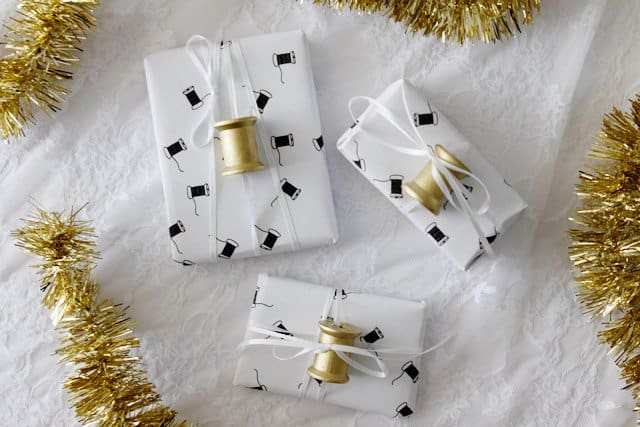 \
More Sewing Room Ideas
Pattern weights are a great addition to your sewing room! Make these yourself!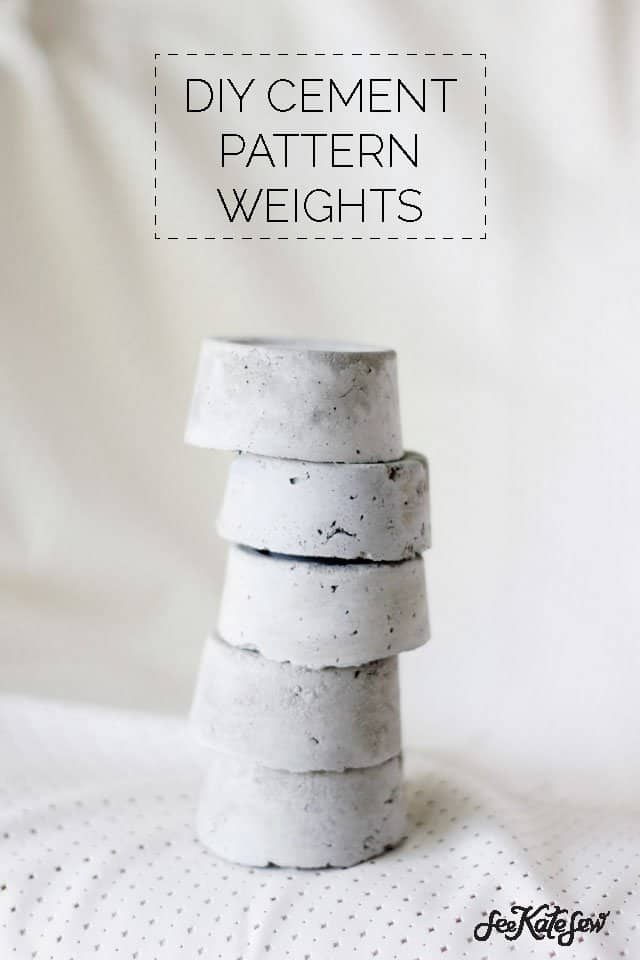 Why you should put a cake froster in your sewing room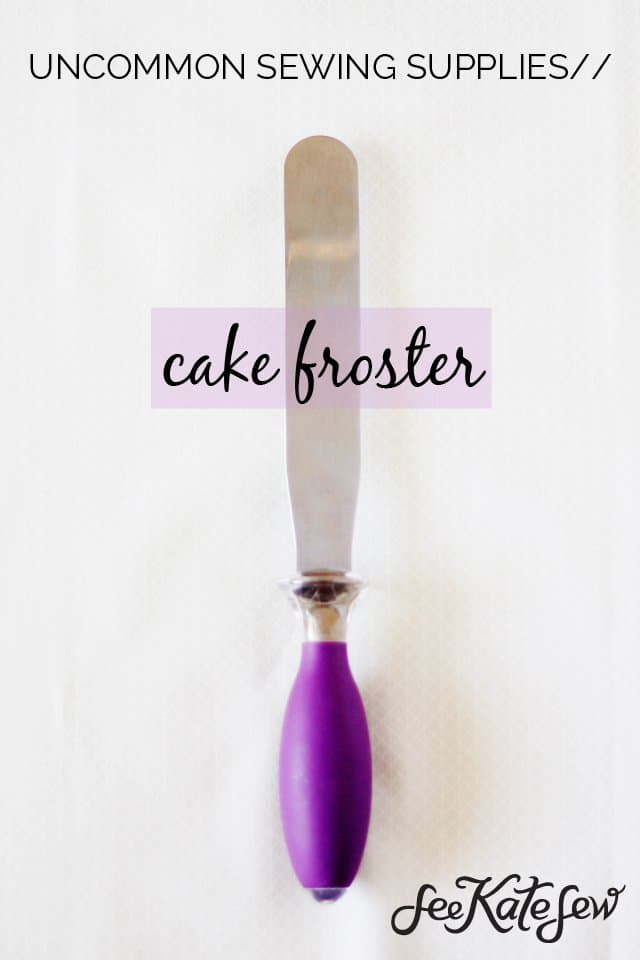 Pegboard is so cheap to purchase at a home improvement store and it's great for holding notions, scissors, rulers, thread and more!
These are my favorite pegboard clips.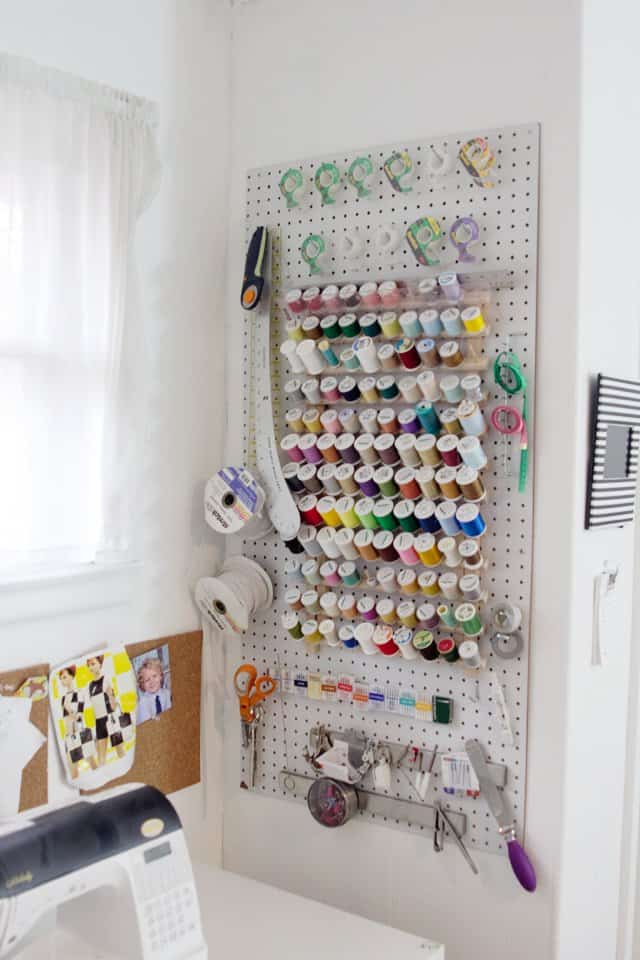 I like to keep little IKEA buckets behind my machine for things I need to grab.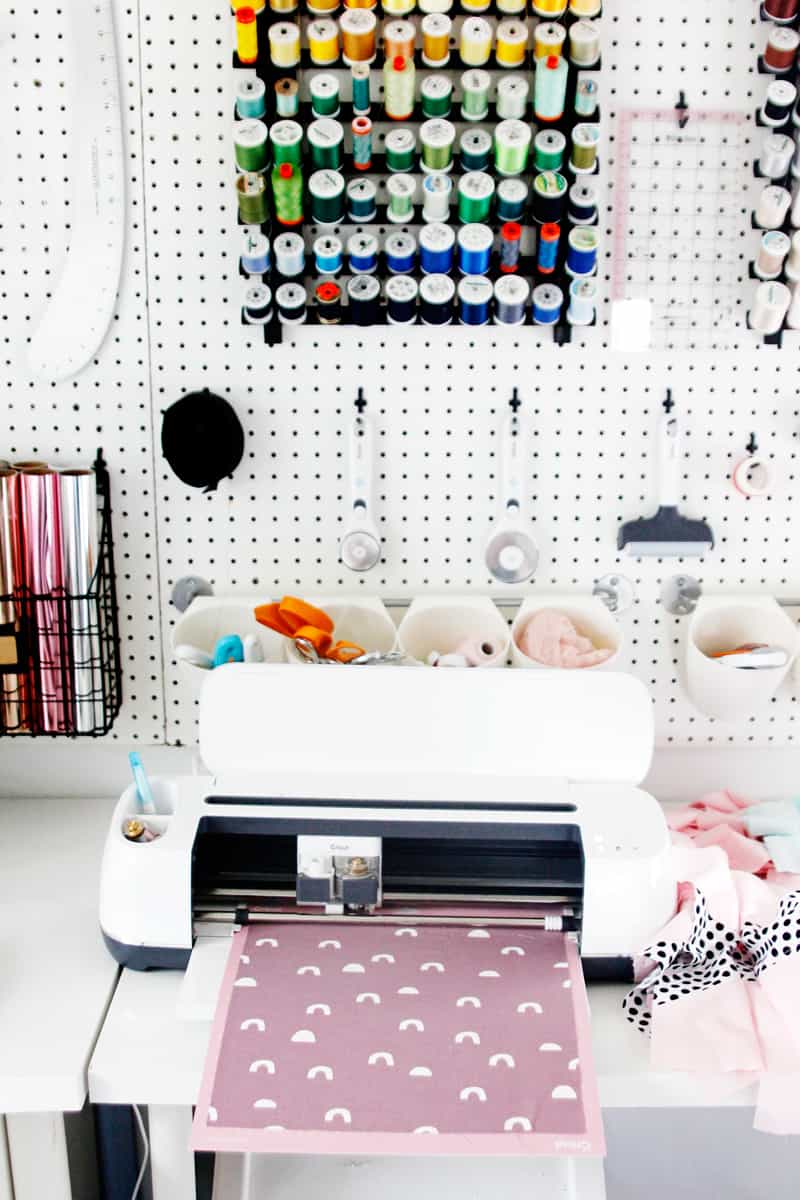 Make a new ironing board cover with this free pattern. It's a quick way to spruce up your sewing space in a functional way!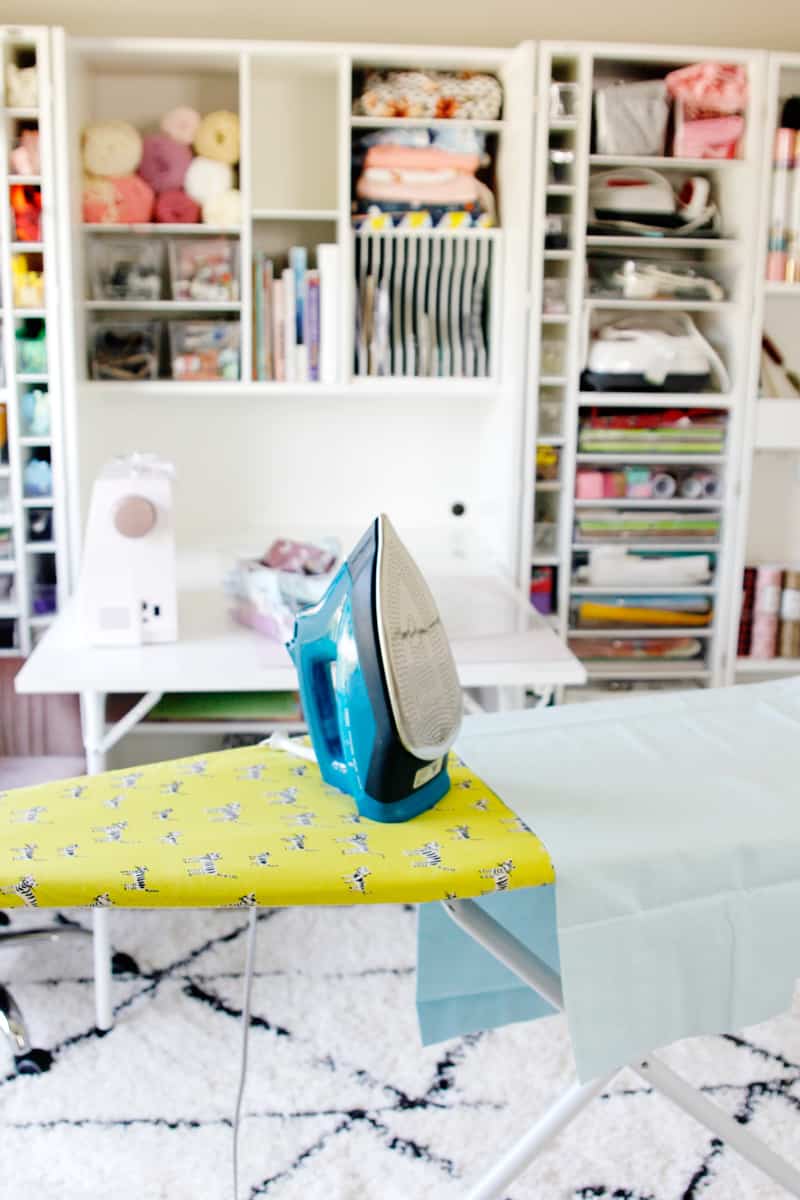 Save your feet from pins with a magnetic wand. Another idea is a magnetic pincushion.