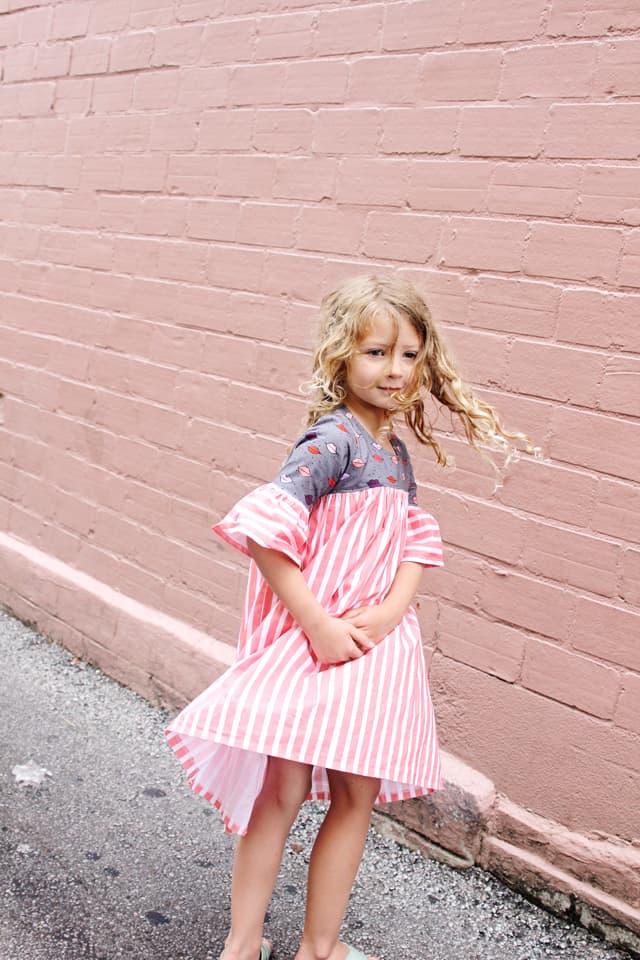 Continuing with more girls clothing inspiration today! Yesterday I shared a Little Zippy Dress hack made with my new fabric collection, Kiss Me, Kate. And today I'm sharing another similar dress made from the Emma Dress Pattern. I love pairing one of the novelty prints with one of the apparel prints for clothing! So for this one, I paired the grey lips print for the bodice with the coral stripes for the skirt! This collection is just so girly, I can't stop making cute girly clothes!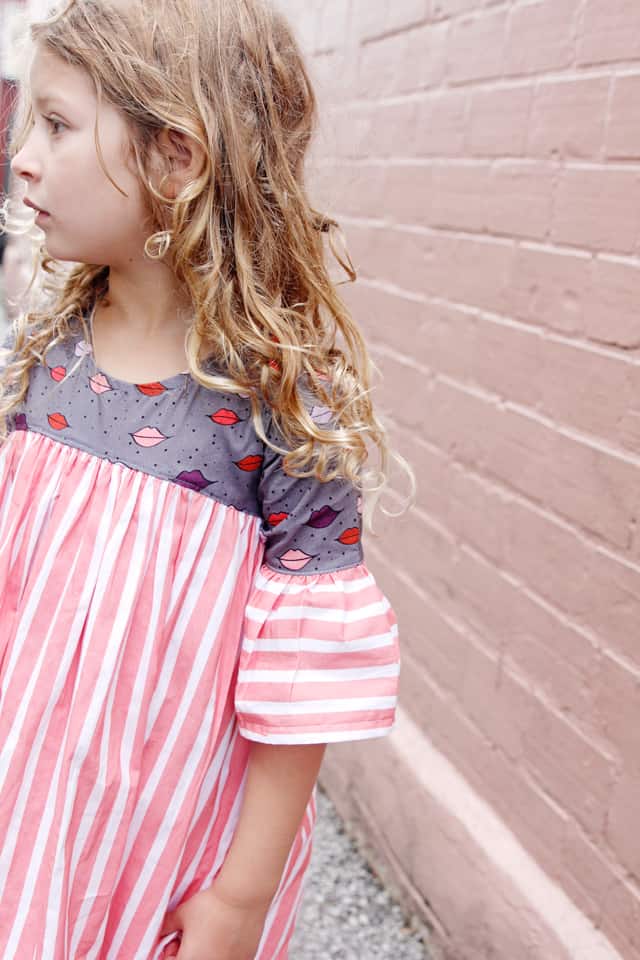 You can do the stripes vertical or horizontal. I did both in the dress – the skirt has the lines vertical and the puff sleeves are horizontal. I love how the directions play with your eyes and give the dress extra variety.
Materials//
–Kiss Me, Kate Lips Main Grey
–Kiss Me, Kate Nail Polish Stripe Coral
–Purple Zipper
–The Emma Dress Pattern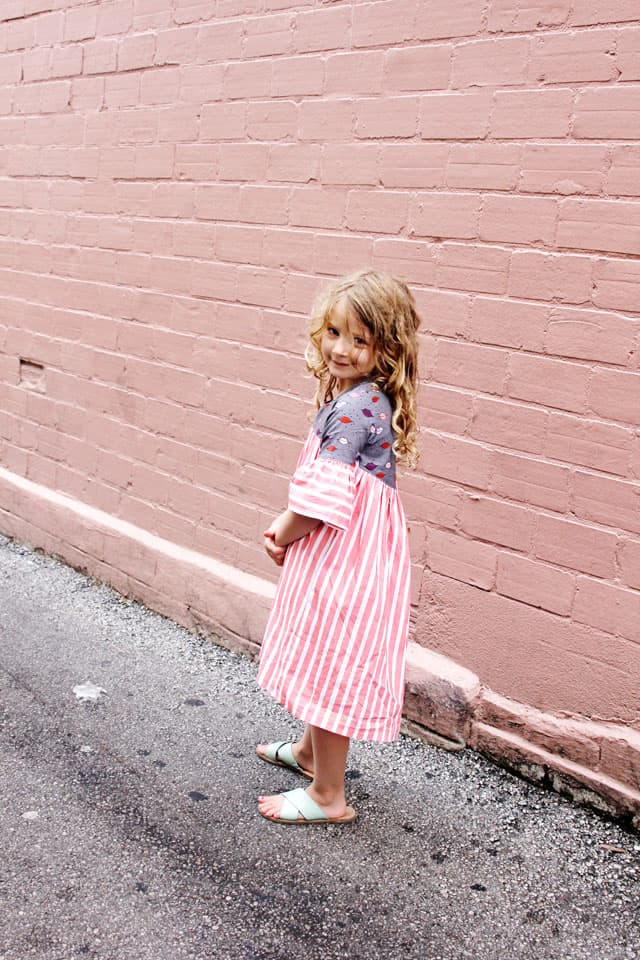 The dress was made using the Emma Pattern as written with no adjustments! I used a light purple zipper for the exposed back zipper. Since there are quite a few colors in the lip print, I could have used a few different zipper colors.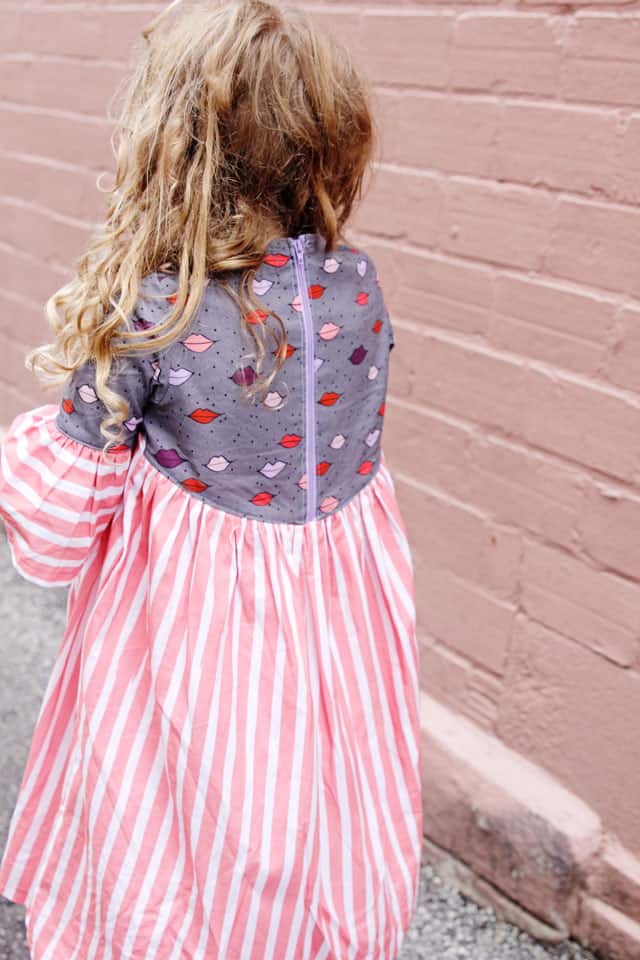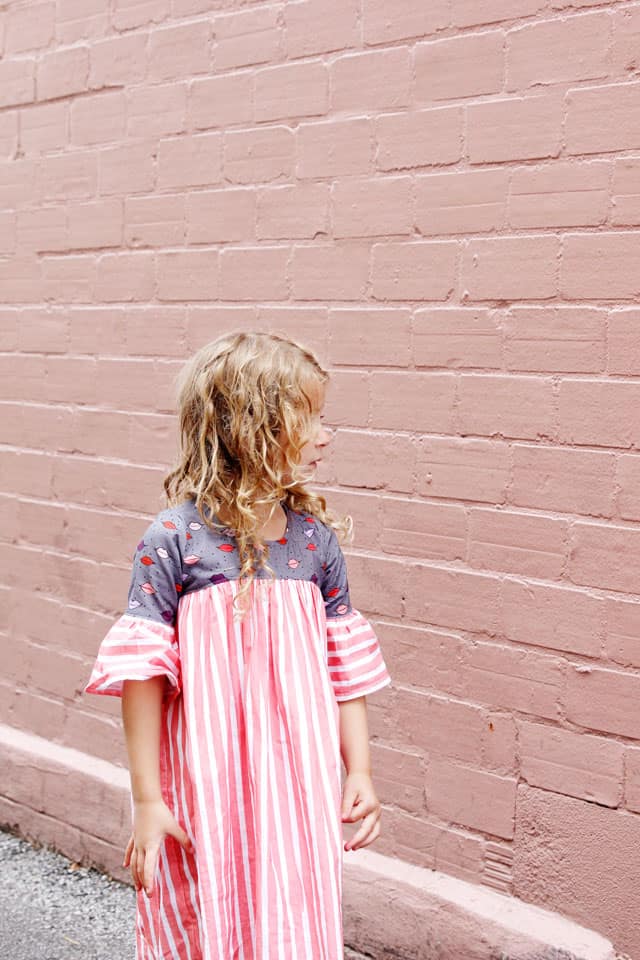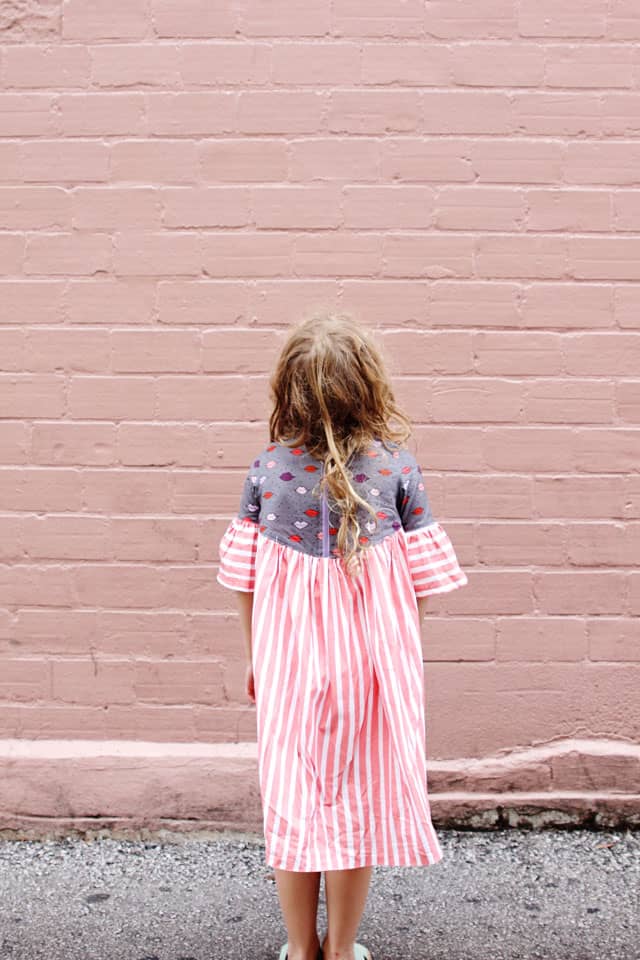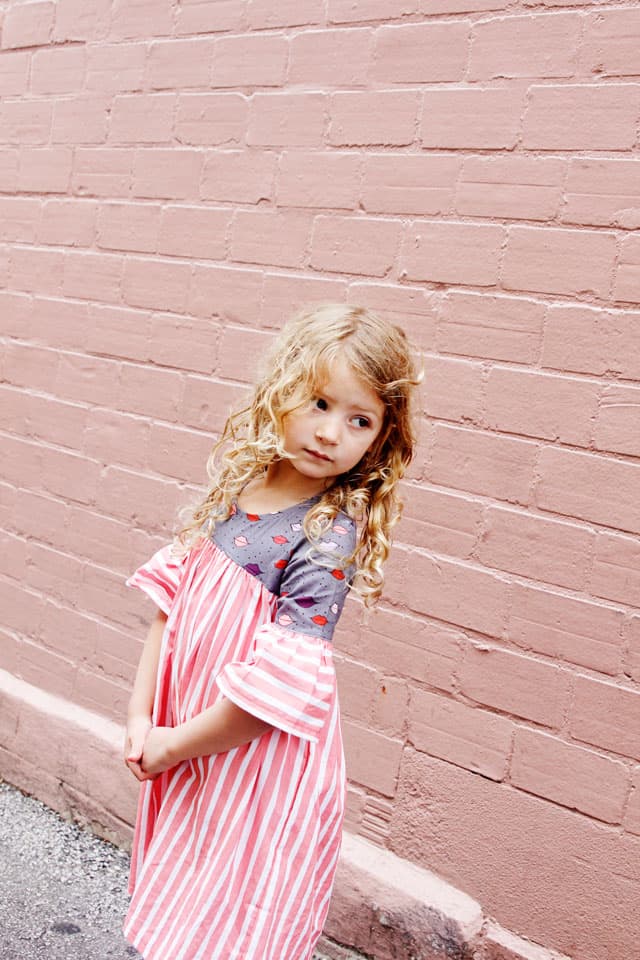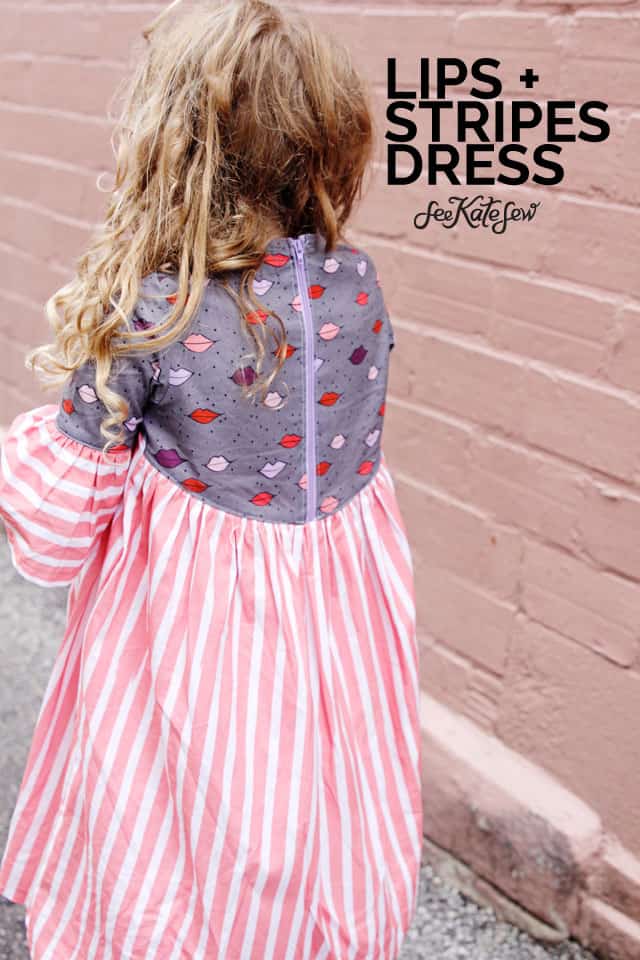 See a few more Emma Dresses Here: